The Bassa Model Of African Governance
Accepting Africa's past is the beginning of its liberation

(Press Release)
The Perspective
Atlanta, Georgia
March 4, 2003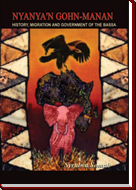 Nyanyan Ghon-Manan: History, Migration and Government of the Bassa
GREENSBORO, NORTH CAROLINA - Several expeditions to Africa's last frontier did not reveal to the world the relatively hidden culture of the Bassa, an African people with a history steeped in tradition. In Nyanyan Ghon-Manan: History, Migration and Government of the Bassa by Syrulwa Somah (now available through lstBooks Library), the indigenous political system of the Bassa is brought to light to serve as an exemplary model for the disorganized governments of the world. In using an interdisciplinary approach that examines the different facets of the Bassa way of life, Syrulwa Somah presents a picture of the humanism that pervaded it and the resulting beneficial effects on the community.
For a culture bombarded by discrimination from those ignorant of the past and ravaged by modernity, Somah explains that it is important that customs be preserved and handed down to the next generation. He writes, "For decades, foreign correspondents have done Africa a disservice, purposely presenting African people and their leadership at their worst moment and too rarely presenting these aspects of the people in their full blossom."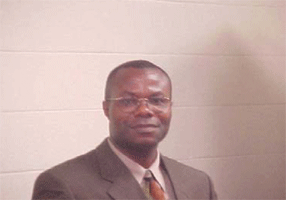 ---
Dr. Syrulwa Somah
Ruling heads of state can learn a few pointers from Somah, especially when it comes to overcoming the political troubles of this world. As Somah put it: "By choice, Europeans at their mother's knees have learned to hate Africa and never had to respond to them as people with a legitimate leadership, especially apart from slave history. Such a perception must be confronted if humankind is to humanize politics. For Africans to expose the mindset of those who de-humanize them they must fly as the Sankofa bird. Accepting African past is the beginning to our liberation."


Paperback
$17.50
Glossy Hardback
$26.5
Shipping & Handling
$5.00
Mail Orders to:
Edenic World Press
P. O. Box 1055
Greensboro, NC 27403
(Shipping time is 3-4 weeks)

---
Dr. Somah is a prolific author, having published four previous titles-Historical Resettlement of Liberia and its Environmental Impact; Christianity, Colonization and State of African Spirituality, Issues in Occupational Safety and Health, and My Son in America: The African Experience in America. He resides in Greensboro and is an assistant professor at NCA&T State University, Greensboro, North Carolina
---