"Institutional Reform through Reconciliation"

Keynote Speech by: John S. Morlu, II


October 13, 2012


CDC USA Inauguration




Ambassador George Weah, CDC Party Leader


Hon. Johnnie Carson, U.S. Assistant Secretary of State for African Affairs


Mr. George Solo, CDC National Chairman


Mr. Isaac Vah Tukpah, Jr, CDC USA Chairman


CDC National Leadership and Partisans in USA and Liberia


Dignitaries, Members of the Press


Ladies and Gentlemen





Introduction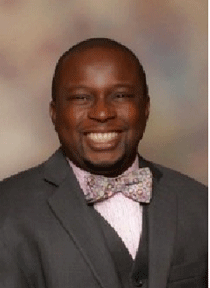 John S. Morlu

I want to thank you for the introduction. I also want to thank the Chairmen and the CDC leadership for selecting me to be the keynote speaker on this important occasion, an occasion that represents a new beginning to put CDC on the path of assuming national leadership in 2017.



I want to thank Ambassador Weah for leading the CDC since 2005 and making CDC the largest political party in Liberia. In spite of the distractions, Ambassador Weah's leadership have kept CDC alive and well.



I believe CDC electing Mr. Solo as National Chairman and Mr. Tukpah as CDC USA Chairman will put CDC in good stead come 2014 and 2017, as both men are smart, committed, level headed, and willing to reach out to as many Liberians as possible. Congratulations!



Current Events and Broad Issues



Before I get to the issue of Institutional Reform through Reconciliation, I like to make a few house cleaning comments. First, our current President would like me to inform CDCians that Liberia is off foreign aid in 10 years. She said this when she was just in the USA two weeks ago. But in 2006 she said Liberia will be off foreign aid in 10 years. That was 7 years ago and now she is saying the same thing. So when does this 10 year start. Anyway, she is off to Japan to beg for more assistance. Assistant Minister Isaac Jackson said she went to make a case for the expansion of the Gardnersville road. If one were to listen to all the public relations put out in the international space by our current Government, one would easily pack his bag and move to Liberia. And that CDC will inherit a "Singapore."



There are so many issues in Liberia today. But one of the most important comments I have heard of late which speaks to the fundamental issue in Liberia is having a President with a moral voice. I also do not agree with all the Country-Congo talk from our Nobel Laureate. Being Congo and country have nothing to do with fighting corruption and nepotism. Just look at the current Government. Who do you see in the Cabinet, Public Corporations, and the National Legislature? Some would say 99% of the high ranking officials in this government are "country people."

When I was in Government, all those that attacked me were "country people," so let us leave behind this divisive country-congo business. The two people that attacked me the most in Government were two Lofians: The former NASSCORP boss and the former Finance Minister. We say in Lofa, "When a Kissi man dies, that Kissi man killed him." Anyone who comes to you with tribal and congo-country talk, they want something from you and the same person will be the one to hang you when they do not get their way. They will start calling you names such as "dictator," because you refused to go along with their corruption.



But I agree with Nobel Laureate Gbowee on the issues of nepotism and corruption. She was on point when she said "we have a deficit when it comes to having a moral voice in the country." On more than 18 occasions I told our current President to demonstrate moral clarity on the issue of corruption. It is important for the leader to set the tone, to show moral clarity on issues.



I wrote the book proposal for Ellen Johnson Sirleaf. I think the answer to the problems facing President Ellen Johnson Sirleaf is Ellen Johnson Sirleaf. All President Sirleaf needs to do to solve Liberia's problems and improve the wellbeing and happiness of Liberians is for Ellen Johnson Sirleaf to go back and read her own book, "This Child Will Be Great." We say 75% of solving a problem is identifying the problem. Ellen Johnson Sirleaf masterfully identified the problems limiting the wellbeing of Liberians in her book. She said the problems were nepotism, patronage, lack of political will and above all else, rampant corruption. I told the President once that she should watch the movie, "Trading Places." It is an all-time favorite and in that movie you will notice that Ellen Johnson Sirleaf is Eddie Murphy.



Who is the embodiment of the moral consciousness of the current Government? Who can talk for Ellen Johnson Sirleaf and Liberians will listen? All those in Government are hiding behind Ellen Johnson Sirleaf's fame, popularity, and integrity. So when Ellen Johnson Sirleaf's integrity is questioned, then all of them have no integrity to stand on. This is what I used to tell the President; do not put your neck on the line for the ministers. Let them stand on their own merit and integrity and she did not listen to me. The Executive Mansion supposed to be the highest pillar of integrity and the moral voice of the country, but again as the Nobel Laureate said Liberia has a deficit in moral voice.



A case in point is why would a president say "Knowing then that they had young sons who would all be the followers of one of the young candidates, they took all their voter cards from them in the night to make sure that they were not able to go to vote. They even did some unorthodox things, as they confessed to me later on ... and I can say it now since I am not running again." Ambassador Weah says such a statement is "careless and immoral." Others say she "stole the elections," yet still others say "she aided and abetted," trying to tie her into Charles Taylor's verdict. While these statements could be true, we cannot prove any of it. But what we can prove is that she "covered up" and by covering up she obstructed justice. Obstructing justice is a high crime and misdemeanor, an impeachable offense in any decent and functioning democracy with a serious legislative branch and a leadership with strong inclinations to upholding the rule of law.



By the President saying, "they confessed to me later on ... and I can say it now since I am not running again" she admitted covering up an alleged criminal act. President Richard Nixon resigned before being impeached because he "covered up" the Watergate scandal. Martha Stewart was not convicted and jailed for security fraud but for trying to cover up and by so doing obstructed justice. The most recent American president impeached was not on the basis of the initial crime being investigated; instead he was accused of lying and by lying he was charged with cover up and obstruction of justice. It is hard to prove the crime itself but many business people and politician are booked for covering up and so obstructing justice.



Another case in point is Article 5 © of the Liberian constitution. Article 5 © of the Liberian Constitution says "The Republic shall take steps, by appropriate legislation and executive orders, to eliminate sectionalism and tribalism, and such abuses of power as the misuse of government resources, nepotism and all other corrupt practices." After six years of operating the Government with no code of conduct, in 2012 Ellen Johnson Sirleaf signed into law Executive Order 38, the Code of Conduct. Why did she wait until six years to do what I said publicly she should do in 2009? But even when she signed the Code of Conduct she immediately violated her own Code of Conduct. The Preamble of the Code of Conduct is Article 5 of the Liberian Constitution. Included in the Preamble and in the Code of Conduct is a prohibition against nepotism.



But she appointed her children in key positions in violation of the Code of Conduct. And she argued that "they are qualified." But there are others equally qualified Liberians, and they are not Chairman of NOCAL and Senior Advisor to the President because they are not the sons of the President. Can anyone dispute the fact that there are not equally or more qualified Liberians? And so the only reason Mr. Robert Sirleaf is at NOCAL is because his mother is President, which is nepotism, a fact she agreed with in her book, "This Child Will Be Great." Probably Robert Sirleaf would not be at NOCAL or Senior Advisor irrespective of his qualifications if his mother was not the President. But again, Stephen Tolbert was more or equally qualified. But President Sirleaf said his appointment as Finance Minister was nepotism. President Sirleaf was correct to accuse President William R. Tolbert of nepotism.



Some of her supporters have used the appointment of Robert Kennedy as Attorney General by his brother John F. Kennedy as an excuse. But the fact of the matter is that Americans, like Liberians, disapproved the appointment of Robert Kennedy. And so America passed a law prohibiting president from appointing their relatives in Government. And since then no American president has appointed his children and other relatives in Government. Like America, we have a law against nepotism, so those who say there is no law in Liberia are wrong. It is called Article 5 of the Liberian Constitution, codified into law by the Executive Order 38 issued by President Sirleaf. And she has violated the law that she instituted and she wants no one to talk about it.



I found it very interesting that the argument between the National Legislature and the President about budgetizing' mismanagement of the taxpayers' monies. All agreed that the budget is not in the interest of the Liberian people. The central issue is that "we did not take it. Instead you give it to us and we also turn around as Legislators to give you, Madam President $31.6 million, with US$3 million in travel."



Representative Emmanuel Nuquah, a fine gentleman I worked with for 4 years, said simply that Madam President, you were part of the budgetization of mismanagement. In fact, Madam President, you also appointed people with "questionable credentials" and corrupt people coming from "common jail." And the President said basically, you are right Representative Nuquah, but this is "neither the time nor the place." Now all Liberians and international partners can see why for years we have had "growth without development," a revisit of the Tubman's period and why our people are considered the 2nd poorest people on earth and still living on less than US$1 a day, when we boast of collecting over US$1.6 billion in revenue over 6 years, US$16 billion in foreign investment and 3.7% unemployment rate. Interestingly, Liberia is the second poorest only next to Democratic Republic of Congo (IMF, 2011).



I almost call the Whitehouse to Liberia's labor statistic, since US unemployment is still around 8%. In Liberia, in 6 years, the current government has reduced unemployment from 85 percent to 3.7%. Interesting! But then the Sirleaf's Government does not need to create the 20,000 jobs per year it promised. By the time the Government is finished creating 20,000 jobs per year in a 3.7% low unemployment rate, Liberia's economy will not only overheat, it will burn down. By the way, anyone knows how many of the 20,000 jobs have been created?



But again, in Liberia instead of creating jobs through the free enterprise system in the private sector, everyone are lining up for the "green letter," Presidential appointment. I hear people say they were making 6 figure salaries in America but are struggling and badmouthing and gossiping others to get and keep a Government job in Liberia. Sometimes, I wonder why I did not go to the college these people went to for me to make some of that "6 figure" salary, when the average salary in one of the richest state in America, Virginia is US$25,000 per year.



In 2011, the Unity Party put forth the best Liberian anyone could find to stand in an election, our current President. The President controlled all the state resources and used them to her advantage, spending millions of dollars on the 2011 campaign. Carter Center frowned on the massive use of state resources by the President's party and campaign. All the Ministers, Deputy and Assistant Ministers, Managing Directors and the entire Government officials abused their offices and actively campaigned for the President. Some high profile CDCians and officials of other political parties abandoned their parties and joined the current president's campaign.



And to put the icing on the cake, the President received a last minute Nobel Prize, along with another Liberian woman. So now CDC had two Nobel Prize winners who joined forces and campaigned against the CDC. But we all know the result. The current President could not pull off 50 percent plus 1 vote, meaning a majority of Liberians rendered a no confidence vote in the current President.



The only incumbent in Africa that have struggled to win re-election outright are: Liberia, Zimbabwe, Ivory Coast, Senegal and Kenya. In Ghana, President Kufuor won outright during the first round when he ran for reelection, so did President Kaba of Sierra Leone. All these presidents who failed to win outright victories during the first round had not performed on the big issues. The current President is the best foot put forward by the Unity Party and could not win 50 percent plus 1 percent of the vote during the first round and was forced to beg Prince Johnson and Charles Brumskine to assist her win during the second round .Who in the current line up in the Unity Party can come close to our current president stature?



Definitely, 2017 is CDC election to lose.


But CDC will not win until it can convince the National Legislature to amend the Election Laws to reconstitute the National Elections Commission (NEC), with each major political representation, as it is the case in America. CDC should forget about prioritizing political party funding. It is not as very important as reconstituting the National Elections Commission. You get the money, but you get a NEC that is not reconstituted. What benefit is that to you. The same result almost always. Instead, let CDC focus on reconstituting the National Elections Commission and avoid another November 7, 2011 or 1985.



Another important issue to consider as you move toward 2017 is that our current President will not have much influence who becomes the next President. Liberia is not North Korea, where a dictatorial regime has a succession plan. In Liberia, our current President will become a lame duck by January 2013 and her lame duck status will escalate in 2016. There are roughly 10 or so people in the "Unity Party" wanting to be President. One of them will win and will become the standard bearer. Some of the losers who are not supported by President to head the "Unity Party" ticket will go onto run as independent candidates, or may form new parties and alliances. When you are leaving power, Liberians usually do not listen to you. They will jump on the next moving train to Monrovia, and that new moving train will be the CDC, which is the Coalition of Principles.



Some people keep saying the Unity Party. I say there is no Unity Party. Instead it is a Coalition of Interests. The Coalition of Interests was formed for the purpose of supporting Ellen Johnson Sirleaf to divide the national cake for themselves. That is it! And when Ellen Johnson Sirleaf is no longer a factor, the Coalition of Interests will be divided . LAP will go back to LAP, LUP will go back to LUP, LPP will go back to LPP, and UPP will go back to UPP. UP will remain an empty shell as it was before Ellen Johnson Sirleaf. There is a real opportunity for CDC to tap into the disintegration of the Coalition of Interest. If the President and her family are looking for a new home, allow them to join the CDC. If all the so-called "Free Thinkers" want to come back to the CDC, let them come. The CDC is a big tent and so it should be the political party for all Liberians.



Ladies and gentlemen, there is a lot of burning issues in Liberia, today. If you really want to know how all of this will play out in Liberia is to read on the late President of Malawi. He fooled the international community as one of the new African reformers, as like our president, he was internationally loved and acclaimed having worked in several international institutions. When he won re-election in Malawi, he appointed all his family members in high and financially rewarding posts in Government and made corruption public friend number one. Like Liberia where Ellen Johnson Sirleaf charged and jailed Chairman Bryant for corruption, the Malawi President did same to the former President. But nepotism and corruption became the rule of the game during his second term to the extent that the British and all the international partners started speaking out publicly and there was not a day without any demonstration in Malawi until the President died in April 2012.



The Minister of Justice says you cannot demonstrate until you get her permission. She says she is relying on Tolbert's 1975 law that was meant to silence Dr. Amos Sawyer, Dr. Tipoteh, Professor Dew Mayson, Mr. G. Baccus Mathews, Dr. H. Boima Fahnbulleh, and all the MOJA and PAL supporters. And she said she is also relying on the March 1986 Supreme Court ruling to silence Ellen Johnson Sirleaf, Dr. Edward Kessely, Teacher Gabriel Kpolleh and all their followers in LAP, UP and LUP. And interestingly, the Supreme Court was filled with "idiots" who relied on a 1975 law, a law that was in contravention of Article 1 and Article 17 of the Liberian Constitution.



Article 1 of the Constitutional reads, "All power is inherent in the people. All free governments are instituted by their authority and for their benefit and they have the right to alter and reform the same when their safety and happiness so desire." Chapter III, Fundamental Rights, Article 17 provides a roadmap for each citizen or group of citizens to address issues when their happiness is threatened.



Article 17 reads, "All persons, at all times, in an orderly and peaceable manner, shall have the right to assemble and consult upon the common good, to instruct their representatives, to petition the Government…for the redress of their grievances.." That is the law. Article 17 is called Fundamental Rights, meaning such rights are inherent in the people.



Interestingly, the Yemeni woman that won the Nobel Prize with Madam President won the Nobel Prize because she staged a demonstration against a sitting President and she did not ask for permission to demonstrate. The Justice Ministry position is like asking the people of Egypt, Tunisia, and Libya, etc. to ask their Governments permission before they can exercise their fundamental rights. How about the "Occupy Wall Street" people? Sadly, the next Government could also suppress the very Justice Minister and partisans of UP by using the current Government position.



Institutional Reform through Reconciliation—The Argentina Model

All that said, let me turn to the issue of Institutional Reform through Reconciliation. When I saw the theme of this event, I almost said "nonsensical" and "your should go and examine your heads," borrowing a phrase from our current President. I do not believe you can Institute Reform through Reconciliation. Instead the only way we can achieve Institutional Reform and Reconciliation is to fight Liberia's public enemy number one, corruption. I remembered being in Ghana when U.S. President Barrack Obama spoke. I was in Ghana for a business with the Ghana Audit Service. But I watched President Obama on TV.



Two things President Obama said was important for Africa to move forward: Institutional Reform and Forensic Accounting, which basically is a polite way of saying fight corruption and reform your institution. But President Obama did not say we should reform and fight corruption at the same time, or that we should do one before the other. He was making a statement of fact. And our current President said also on January 16, 2006 that "corruption is public enemy number #1 "and there would be "zero tolerance." I think she was completely correct to not have made reconciliation and institutional reform as public issue number one and two. Instead it was corruption.



The "Pursuit of Happiness" as indicated in Article 1 of the Liberian Constitution is the end goal of any democratic society. America, itself, was built on the principle of Pursuit of Happiness by a free people. And there are three pillars to support our Pursuit of Happiness in a democratic society: Accountability; Transparency; and the Rule of Law. Corruption undermines all three pillars.



Corruption undermines accountability because funds belonging to taxpayers are prioritized for the benefit of a few. A corrupt person will not provide a true and fair accounting of the resources entrusted to them. And for every dollar not accounted for is one less dollar for infrastructure, health and education---the Jeffrey Sacks Poverty Trap.



Corruption undermines transparency because corrupt officials will award contracts to individuals who are not the best performers. Undoubtedly, corruption distorts even the private marketplace as it makes information unreliable and capital formation to promote a free enterprise system impossible. Further corruption undermines the rule of law because it makes justice available only to the highest bidder and in such situation there is no assurance of maintaining the sanctity of contracts and the protection of property rights.



By undermining the pursuit of happiness because corruption has destroyed accountability, transparency and the rule of law, then public confidence in Government is eroded. And the citizens become to rationalize their problems by blaming it on corruption, forever pointing fingers at the corrupt officials ridding in big cars in Monrovia. I asked 200 Liberians to name a Liberian who is a millionaire but obtained his wealth through the private sector. They named 57 perceived millionaires in Liberia. But all named only Ambassador George Weah as the person who got his "million dollar wealth" outside of Government. Only 7 named Cllr. Varney Sherman and 2 named Benoni Urey. We have a serious problem with that kind of opinion.



Nobel Laureate Gbowee put it correctly when she asked what good is infrastructure when people are going hungry and there is widening of the gap between rich and poor. And unlike America, these rich Liberian people are not getting their money from private enterprising instead they are getting it from the Government through all kinds of fraudulent schemes.



It is therefore important that CDCians know that a CDC led Government will not be able to reform the Government of Liberia until corruption is reduced. In order to reform institutions, you will need the support and coordination of people. And if these people are corrupt, they will obstruct you as reforming the system will mean they cannot engage in corruption. Anyone who has gone through business re-engineering or a Change Management Initiative in your places of work, you can see how people within the company can do all to resist even the most basic changes. Now multiply such resistance in a hyper corrupt environment like Liberia, where the integrity of the head of government is being questioned and the "political will" is lacking in a demonstrable way.



Another important aspect while reform through reconciliation is not possible in a hyper corrupt environment is that the Government's positions will always be cosmetic. You have likely heard the lengthy advertisement of success by this Government in this way: We have built the GAC; we have an Anti-Corruption Commission; we have a Human Rights Commission; we have the Procurement Commission; we have Freedom of Information Act; we have the Public Financial Management Act; etc. But what the Government will not say is that we created all of these institutions and passed all of these laws to pretend to the international community that we are reformers. And we are committed to reconciliation because we put in the budget US$5 million without telling you that they have probably created schemes to steal the money. You see them attacking Leymah Gbowee over the US$5 million reconciliation money, accusing her that she wanted to control it and perhaps steal it.

And what happened to the Poverty Reduction Strategy, Interim Poverty Reduction Strategy, Democracy Dividend (150 Deliverables in 2006), and now Vision 2030? Is Liberia not ranked in the top 5% of the worst performers on the UNDP Human Development Index and as the second poorest countries on earth .All of these things about reform are all talk and more talk. As it is put in the Liberian parlance "so so mouth talks and empty talks."

Case in point, Section 45 of the PFM law says all public corporations budgets should be added as addendum to the National Budget and that each quarter all public corporations should publish a quarterly report. The law was passed and signed into law in 2009. Have anyone of you seen the budgets of the public corporations? An example of cosmetic reform, I bet.

While in America, President Sirleaf is reported to have stated that Liberia's institutions are functioning again. But here is the fact. Liberia's institutions have always functioned. LPRC, Ministry of Finance, Maritime, NPA, etc. were functioning even during the war. What has remained constant since Tubman to today, is that Liberia's institutions have functioned only for a select group of people. Today as it was in the past, public corporations are cash cows, a piggy bank for the Presidency and the ruling party. Under Chairman Bryant, NPA and LPRC contributed to the National Budget, with Edwin Melvin Snowe and Joe Gbala contributing more than US$2.5 million each to the National Budget. Former LPRC boss, Mr. Harry Greaves tried to contribute in 2006 and 2007 and that was it. NPA under the current Government has not contributed a dime to the budget but Chairman Bryant's NPA at least contributed some funding to the budget.



You want reform institutions in a corrupt environment, ask Dr. Amos Sawyer. Dr. Sawyer is a brilliant individual and knows what he is doing. He has produced a lot of great documents on structural and institutional reform, an anti-corruption reform strategy paper, a decentralization plan, etc. Guess what, Dr. Sawyers' and the Governance Commission structural reform is catching dust and wallowing in the abyss of oblivion all because implementing them will strangle the corrupt system.

For CDC and as I told the President of Liberia, the Argentine President is the best example to follow if you want to achieve Institutional Reform through Reconciliation. Cristina Elisabet Fernández de Kirchner came to power as the first woman president of Argentina. She knew the problem facing her country was corruption and lack of institutional reform. But she got it correct. She made a decision to go after anyone that is corrupt in her first term and then reform the Government in her second term. It was a big risk but like Andrew Jackson of America, she knew that by fighting corruption she will be siding with the people of Argentina and that the people will protect her against the corrupt and re-elect her. She went after the corrupt including legislators and cabinet officials, such as the Defense Minister of Argentina. She succeeded in reducing corruption and building public confidence in her government and she won outright when she ran for reelection. She did not have to go for a second round, all because she has proven moral clarity and went after the corrupt.



CDC Role in Corruption and Oversight

Let us always strive for honesty. All the problems in Liberia, the corruption and nepotism are not just Ellen Johnson Sirleaf. CDC is also part of the problem. There are three branches of Government. For more than three years in the first administration of Ellen Johnson Sirleaf, CDC controlled the majority in the House of Representatives while the Liberia Action Party controlled the Senate, both were opposition parties. Instead of CDCian fighting for Speakership, they sold their "birthright" to Edwin Melvin Snowe and started to complain that Representative Snowe did not live up to his promise to provide living places and vehicles.



And CDCians in the Legislature have no demonstrable record of championing the fight against corruption. They have become part of the system. I will want to see the position of any of the CDC senators and House of Representatives on the current budget that budgetized corruption and denied civil servants a raise in salaries. They are all enjoying the loot but then they like to throw mud at President Sirleaf.



When I was Auditor General, CDC two Senators were among the people that opposed and antagonized me. I busted the late CDC senator, may her soul rest in peace. The Senator sent her "friend" as a front to bid on the EU renovation of the GAC's building. When I asked for the procurement records because someone had whistle-blow to me that the supporting bank statement in the tune of US$123,000 submitted by the company was actually the bank statement of the CDC's Senator and then she tried to lie to me about it. I called EU and they put hold on the bid. The current CDC Senior Senator led the effort to create the Maritime Authority at any cost and then when she did not get all she wanted she decided to attack Commissioner Kessely.



I know you are aware that the woman who received US$40,000 as bribe from NOCAL for the passage of the Oranto Contract was a CDC Representative from the slum area of West Point. She was never reprimanded by CDC, and allowed to contest the 2011 primary, though she was defeated at the primary. I think CDC can fight corruption by not sending people to the Legislature who have character problem. CDC cannot claim to be an anti-corruption party when its legislators had no known position on anti-corruption issues.



Where is the Legislative agenda of the CDC legislators? Once the legislature does not have moral clarity on corruption, the presidency will always conceal its excesses under the lapses of the legislature. CDC must be forward looking. So going forward, here are a few things CDC needs to effect in order to expand their base and increase reputation. These are all anti-corruption initiatives:


• Ask the government to disclose the sources and uses of funding provided to the many NGOs, Trust Funds and Foundations established by the President, her son and family. Before Hilary Clinton was confirmed by the Senate as Secretary of State, Bill Clinton had to disclose the sources of funds to his Foundation and he did. On August 7, 2012, in an interview with FrontpageAfrica, the President said this: "I feel very hurt, you know. I mean, Rob who came here with great enthusiasm to jump in there and help and if you look at the many projects undertaken, sometimes of his own resources, sometimes some of the corporate plausibility funds where he puts the projects to them but they disburse it directly to contractors, the end result is they benefit the community." This could be conflict of interest, which is prohibited by Section 131 of the PPC Act.



• What happened to the money that was raised by Chairman Bryant in 2004 when former Secretary of State Colin Powell hosted the donor conference for Liberia? Liberia presented the Result Focused Transitional Framework Initiative and US$522 million was raised. CDC leadership or its legislators could demand for full accounting of the money.



• CDC needs to know how many concessions have been signed. On LEITI website there are about 78 concessions and contracts posted, although several contracts such as Amlib and BRE are missing on the Website. All of these concessions are supposed to be published by law. CDC should review each of the contracts and ask the government why some of them have not lived up to their commitment. For instance, BRE was supposed to supply 35 megawatts of power by December 2009 and we are in October 2012 and BRE has not performed. CDC should ask Government for action against non-performance of signed concessions and CDC could independently download these concessions and review them, aimed at producing a report. Do not CDCians want to know which companies represent the US$16 billion allegedly signed as direct investment in Liberia?



• CDC should through its legislator demand to know the total compensation of all political appointees including salaries, allowances, and gas slips, etc. In America when you looked on the SEC Website even private companies disclosed the total compensation of the Board of Directors and the top ten highly compensated personnel.



• CDC through its legislators should demand full implementation of Section 45 of the PFM Law, which requires full publication of the Budgets of all public corporations. The PFM law is on the Ministry of Finance Website or I can email it to any CDCian that wants a copy. Public Corporations have been a long standing problem in Liberia. This is why I ensured we included them in the PFM law that they make their budgets public.



• CDC through its Legislator should demand to know how much is given by each concession and to whom for social contribution. For instance, where is Chevron social contribution money? Until Mr. Sirleaf became Chairman, there was no position for VP for Social Contribution at NOCAL.



• NOCAL is operating with millions of dollars when it is not generating its own revenue. Not a dime of oil has been harvested and exported from Liberia. So where is NOCAL money coming from to finance its operation? Is NOCAL borrowing against future oil revenue since it does not have its own independent revenue? Unless NOCAL is hedging against future oil revenue, Liberians have the right to know the source of NOCAL's funding.



• CDC through its legislators should obtain the list of all the Presidential appointments including cabinet, local government officials, cabinet ministers and Board of Directors, etc. CDC should investigate to see whether all the appointments are void of credential fraud. As noted one of the problem in Liberia today is parading incompetent people in public offices.


These are just some of the examples of things that CDC should begin to do to show that CDC is working for the Liberian people. By also doing these things, other professionals and international partners will begin to increase the confidence in a CDC led Government. Instead of focusing on minor issues, CDC should begin to address issues factually and consistently.


As I said, I wrote the Book proposal for the President. I can say it now because the Book, "This Child Would Be Great," has been published. For more than 12 hours, I interviewed and recorded the oral history of our president. She trusted me and I believe she still does, as she know I will never use the contents of our conversation against her or for my benefit. I remembered I was at BearingPoint when my friend Robert Sirleaf called me and said that they have agreed as a family that I should do the book proposal for the President for a fee because they think I am smart enough to do it and they trust me. I said at first why me? I do not want to do that. But he insisted. So Madam President and I signed a contract.


I went to Liberia on my own time and spent 11 days doing the book proposal. I finished it and returned and gave it to her lawyer. I still have those tapes but will never use it any way, as it is a matter of principle to ensure that you do not use for personal benefit or to harm another for information you obtained as a matter of professional or personal relationship. No matter your angst with someone, do not abuse prior relationships and this is why I was sad to read personal information about Weah and CDC being used against Weah and CDC by CDCians who joined UP during the 2011 elections.


The point to all of this is that Ellen Johnson Sirleaf has a good heart. She said he wanted to be remembered as the Accountability President in Africa and for President Sirleaf that was only possible by fighting corruption. But she has missed that opportunity.


Our current President has admitted to US$10,000 to start the war, who is the only official on record of going to the US Congress to lobby for the support of the war, who boasted that the war against President Doe was so popular that children were picking arms and joining the war, and who said "Level Monrovia" and we will rebuild it in 3 days," cajoling some Biblical myth when millions of Liberians were at risk of death in Monrovia. Our current President is named in the TRC report.


With all of these known facts Liberians want her to write the United Nations Secretary General and ask him to consider a war crime court for Liberia. Sierra Leone President wrote the request because he was not a key player in the war in Sierra Leone. If Liberians are serious for a war crime court to hold people accountable, then join a political party like CDC to ensure victory in 2017 and then you can get your war crime court. But you can write until "thy kingdom come", our current President is not going to write a letter to the UN for a war crime court.


We really have to move beyond Ellen Johnson Sirleaf. She is history. We all should cut our losses on the Sirleaf's administration when it comes to fighting corruption, nepotism and the TRC Report. Let us pray that President Sirleaf lives long enough to enjoy the benefit of being a former President of Liberia. Like in Botswana, a CDC led Government should allot US$1 million as a one-time retirement payout for President Ellen Johnson Sirleaf and then give her a monthly retirement benefit, with all amenities befitting a former President. Vengeance is God's, not for men.


Thank you. God bless the CDC and its partisans. God bless Liberia.