EJS is Right for Neglecting Liberia's Poor
By: James W. Harris
If the results of the last two elections in Liberia meant anything then Liberians certainly have nothing to be complaining about today. In the two elections held in 2005 and 2011 respectively, Liberians voted overwhelmingly for Ellen Johnson Sirleaf. As far as they were concerned, she was the best person to lead their war-ravaged nation, never mind the fact that she too had contributed to the carnage that raged there for almost two decades.
Rejecting Artificial Ethnic Divide to Safe our Democracy
By: Emmanuel Dolo
ETHNIC IDENTITY-BAITING has several characteristics. First, the perpetrators politicize ethnic difference. Second, they manipulate ethnic difference to cause unreasonable fear. Third, they use the mistrust as a basis to purge their perceived rivals from positions of power. Fourth, having eliminated their "rivals" from power, they then use the opportunity to plunder national wealth for personal gains.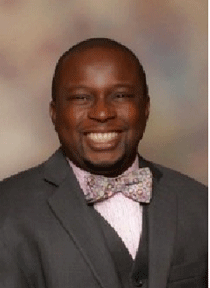 John S. Morlu
Debunking Finance Minister Konneh-Corruption Not A Victimless Crime
By: John S. Morlu, II
"They hate me," Minister Konneh is crying out. But I wondered what Former Ministers of Finance Augustine K. Ngafuan and Dr. Antoinette M. Sayeh will say when they had a more forceful Auditor General who was constantly on their backs each year during the debate of the budget, beginning with two months of media packed budget debate at the Unity Conference Center in June 2007. The Minister has also indicted his colleagues arguing that they are wasteful, greedy, selfish and do not like transparency. Further, the Minister says his colleagues are angry because he is spending money on programs that benefit Liberians

At The Ministry Of Education, A Case Of Monkey Works And Bamboo Draws
By Benedict Nyankun Wisseh
When the Liberian civil war concluded, it was cleared that it has left the infrastructure of the country in tatters. Everything that constituted the infrastructure of Liberia as a country was destroyed. Buildings that housed schools were damaged, leaving the educational system unable to provide needed quality educational services to students. Throughout the country, this was known to ordinary Liberians and education officials. But, under Charles Taylor as president, no efforts were made to arrest and ameliorate the poor educational standard in Liberian public schools. Therefore, when Ellen Johnson-Sirleaf became president, it was no surprise when she announced that reforming the structural deteriorations that compromised the quality of education in Liberian schools would be a top priority.
South Africa and world mourn Mandela - (BBC)
South Africans and world leaders pay tribute to Nelson Mandela, who led the transition from white minority rule and has died aged 95.
Sirleaf Administration Has Failed To Police Itself, LIPI Asks Legislature for An Independent Prosecutor
A Press Release from The Liberia Institute of Public Integrity (LIPI)
The Liberia Institute of Public Integrity (LIPI) has followed governance issues in Liberia. Bad governance, mainly uncontrolled corruption and impunity, has been the fundamental problem that faces Liberia for 166 years, and which has retarded progress in Liberia and undermined the collective well being of Liberians. In her inaugural speech on January 16, 2006, President Ellen Johnson Sirleaf assured Liberians and international partners of her unrelenting commitment to fight corruption, when she declared corruption as the "major public enemy", and promised to ensure zero tolerance for corruption.
Liberia: Mourning Musue Haddad
-
The News & allAfrica
The Unexpected Demise of Musue Noha Haddad, a celebrated member of the ink fraternity shocked everyone including her co-workers and closed friends. Her death was astonishing because Musue didn't look like someone who was ill; she looked healthy and was always seen smiling or in a buoyant mood. But you know in life nobody knows how and when her or his life ends.
LIBERIAN CORRUPTION: Typology and Definition
A Socio-criminological Analysis
By: James Thomas-Queh
In the first part of this paper already published in these same columns , we tried to establish how the errors of bad governance have encouraged the spread of corruption, incompetence and inefficiency. It is from this perspective that I have also been able to draw up the typology of corruption under our current democratic government.
For Credibility And Transparency, The Legislature Must Be Modernized!
By: Musue Haddad
Participants at a one-day Policy Dialogue in Monrovia called for the immediate re-engagement of the modernization of the Liberian Legislature, if that august body is to function efficiently, and be seen as credible and transparent. The modernization of the Liberian Legislature was initiated a few years ago, but came to a halt a few years later because of several reasons. The Donor partners are willing to re-engage in the modernization process.
Redskins: More Than a Name
By Raynard Jackson
I was once told that the only bad thing about being a good sport is that you have to lose to prove it. So it is with democracy; you have to have the freedom to disagree to prove that it works. This brings me to the issue of the Washington Redskins. They are one of the oldest teams in the National Football League (NFL). Lately, they have come under unrelenting pressure from certain quarters to change their storied name from the Redskins. Some are suggesting that the name is offensive to Native American.
Aggrieved and Concerned Employees of GAC (ACE) Remember November 6, 2012
By Sylvester K. Pewee & Emmanuel T. Azango
Today, November 6, 2013 makes it exactly one since the unqualified, incompetence, inefficient former Auditor General who was earlier denied by the Liberian Senate for fraudulent academic credential dismissed over forty employees from the General Auditing Commission (GAC) on the basis of budgetary constraints. The former AG who said he had come with clean hands to safe guard the country's treasury from people who had misapplied them rather became the rank leader of financial misappropriation.
---
Nigeria and Liberia's Central Banks Thread Separate Paths on Micro-Small Medium Enterprise (MSME) Financing
By: Wonderr K. Freeman
The Central Bank of Liberia (CBL, herein after) and its Governor, Dr. Mills Jones, have been under pressure lately. Its microfinance and SME policy has come under heavy suspicion by the Liberia Senate and other Liberian technocrats. It's not farfetched to say that most of the senators don't quite understand that boring subject called economics – the bankers' "bread and butter". But senators surely do understand politics when they see it. And as far as they can see, the CBL's Credit-to-Consumers-Direct MSME policy looks like politics, feels like politics and smells like politics – hence the senatorial inquest.
---
Corruption & Bad Governance: Evolution and Typology since 2006
A Socio-criminological Analysis
By: James Thomas-Queh
No doubt, we all seem to have an idea of the problem – it is corruption, corruption and corruption. Unfortunately for this government and Liberia, this is the generalized perception that has been firmly installed since the alert was first given, long ago, by one of the government's most famous watchdog agencies then, the General Auditing Commission, GAC. And eight years on, Cllr. Harry Varney Gboto-Nambi Sherman, Chairman of the ruling Unity Party, in his excellent July 26, 2013 oration or rather a manifesto to salvage the party and probably our democracy, served this vexing reminder to the attention of the Standard Bearer:
Illicit Financial Flows from Africa: A Wake up call for Major Stakeholders
By: C.Gyude Bedell
In 2012, African Ministers of Finance and Development Planning endorsed the establishment of the High Level Panel on Illicit Financial Flows from Africa. Chaired by Thabo Mbeki with the aim of conducting wide range of consultation among major stakeholders, the panel is expected to design practical recommendations in order to mitigate the alarming rate of illicit flows.

Governor Mills Jones Destroying Liberian Economy: IMF Raises Concern on Depleting Reserve
The Five Factors Causing High Inflation in Liberia
By: John S. Morlu, II
The current Minister of Finance of Liberia said he has a solution to the budget busting inflation problem facing Liberia. After the Minister of Finance's press conference on the rising inflation, on 18 September 2013, the New Republic reported that "(the Minister) used the occasion to disclose that in subsequent time the ministry will encourage tax payers to pay more of their taxes in LD, which according to him will be publish with detail later." First, Section 6 of Revenue Code 2000 (amended 2009) states that "tax may be assessed either in Liberian dollars or US dollars and may be paid in Liberian dollars or US dollars." Is the Minister saying Liberians are demanding more U.S. dollars just to pay taxes, when they law clearly says they can pay in Liberian dollars?
We Speak Through The Constitution
By D. Garkpe Gedepoh
I pity those narrow-minded beneficiaries of President Sirleaf's corrupt administration and those blind loyalists who lack the knowledge to understand the simple words that are written in the Liberian constitution, but instead rain accusations and ambiguously misinterpret patriotism as "irresponsible". They say they won't support the resignation of the president even though she has failed to properly govern the Liberian people and grossly violated the constitution, the supreme law of the land.
The Need For Class Action Against The Government Of Liberia, Companies & The World Bank,
By CLLR. Frederick A. B. Jayweh
The confession of Robert A. Sirleaf as to the role played by The World Bank in writing the Concessionary Oil Agreement (Block 13) in Liberia is quite interesting. The revelation and public confession of Robert A. Sirleaf appears to bring to light and to public attention the roles that multi-National Concessions have played and are playing to promote and protect their business and primary interests in poor nations, while assisting corrupt leaders in Africa including Liberia to drill the hole of poverty, disease, ...
World Bank Made $3.00 Billion Dollars In Profits In 3 Years, While African Countries (Its Clients) Got Poorer
By J. Yanqui Zaza
Harsh conditions in many African countries, many of which have been chronicled in news media and public reports, are not different from the narratives of the 10/16/2013 NY Times article called "Poverty And Stigma Give An Edge To Disease." In this article, as well as in previous ones, the writer narrated the issues of corruption, incompetence and limited resources as the root causes of Africa's plagues, including high infant mortality rate, poor education, etc. Also, the writers have and continue to discuss the generous efforts made by individuals, groups and, or international organizations such as the World Bank, but, nonetheless, conditions continue to deteriorate year after year.
We Speak Through The Constitution…
By D. Garkpe Gedepoh
The Liberian constitution speaks loud and clear in the real cause of the people. And this loud voice must not be taken lightly when it speaks in unison; least we find ourselves suspending the entire organic law of our country. You see: We cannot afford to down play the constitution continuously and think its ok, because this is what led to chaos and tensions in Liberia 's not too distant past.
---
The African Union summit on the International Criminal Court: in whose interest?
By Wonderr K. Freeman
On 13 October 2013, leaders of African states meet in Addis Ababa to consider a possible withdrawal from the Rome Statute creating the International Criminal Court (ICC). African leaders do not find favour with the ICC's pursuit of Kenya's "big men"- President Uhuru Kenyatta and Deputy President William Ruto. The AU draws links between the indictment of Kenyatta and Ruto with that of President (Omar al-Bashir) and Laurent Gbagbo of Ivory Coast. Having drawn such links, the AU concluded that the ICC is a western plot to finish-off African leaders. What is striking of the AU's ICC analysis is the complete lack of consideration for the victims, 99.9% of whom are Africans

Decision Regarding First Day Of School In Liberia
By Sonkarley Tiatun Beaie
The decision regarding the "First Day of School" is crucial, and practically has numerous implications on a society. Generally, "it is the first day when a school opens after the summer vacation, but varies in different areas around the world because of the differences in weather, climate, season, and culture"
FIRESTONE AND AFL: A Rebirth For Better or For Worse?
(Republished)
By James Thomas-Queh
Firestone and the Armed Forces of Liberia (AFL) - are two entities that have marked the social, economic and political history of Liberia, and also the Liberian -US relationship. Therefore their very synchronised and publicised reactivation is not a coincidence. What is more, it is our generation that brought both entities to the political spotlight from the 1970s. And like today, both entities were established at the beginning of the 20th century when Liberia was on her knees; though, they also perished with her at the end of the same century. Thus their coming into being again in this manner and fashion do merit a re-examination of our conscience- in silence.
Mo Ibrahim prize for African leaders: No winner ... again (CNN)
For a second consecutive year, no leader has been deemed worthy of the $5 million Ibrahim Prize for Achievement in African Leadership.The foundation's prize committee announced Monday that it had decided not to award the prize -- the fourth time there has been no winner in its seven-year history
---
Preesident Ellen Johnson Sirleaf
Liberian Officials Accused of Resisting Anti-Corruption Probe
By James Butty (VOA)
Liberia's Anti-Corruption Commission has accused government officials of refusing to cooperate with efforts to verify their assets. In a report released over the weekend, the commission accused 22 senior government officials, including Defense Minister Brownie Samukai and Police Director Chris Massaquoi of "deliberately" refusing to cooperate with its assets verification team.
President Sirleaf/World Bank: Can Big Business Reduce Unemployment And Make Big Profits?
By J. Yanqui Zaza
Unemployment, the second man-made cancer to corruption, has many ways of showing its ugly effects. For example, in Zorzor, Lofa County, Liberia, it did not only prevent breadwinners from putting food on the table, but it also forces recipients of Western Union controlled number and government checks holders to travel far away to get cash, according to participants at a Committee Meeting. At that Zorzor District Meeting held in Liberia in January, 2013, during my visit, participants stated that a branch of Ecobank, one of the established banks in Lofa County, has closed its doors, due largely to the unemployed residents' inability to purchase goods and services
---
Liberty Party Is A 'Regime Collaborator', Wrong On Resignation Issue
Written by: John S. Morlu II
September 2013, we have heard some great sermons at Church. We have read Paul's letters asking for us to pray for our leaders, politicians, kings, presidents etc even when we know they are running the government in ways we disapprove and in ways that undermine our collective well being. I have prayed for the Liberian President for good health, compassion and good judgment in running Liberia.

When Politics Threatens Concessions Vis-à-vis An Economic Hub: The Bassa-EPO Scenario
By: Nat Bayjay
Grand Bassa County, home to the country's second largest seaport, is an enviable county with investment opportunities and prospects that paraded the likes of LAMCO, LAC, Palm Bay now Equatorial Palm Oil or EPO), Flour Mill, TIMCO and other timber companies, among others.
Who are the Real Extortionists and Hustlers?
By Kolec Jessey
President Sirleaf anger directed at the press and critics who have accused her government for corruption, nepotism and muzzling of the press through the kangaroo court system is misdirected and thoughtless. Her anger clearly demonstrate a President that is out of touch and live in a bubble surrounded by her network of cronies and family members in her government.
Open Letter To The Honorable House Of Representatives Of The Republic Of Liberia: Impeach The President…
By D. Garkpe Gedepoh
It deeply saddens me to note that after many years of a brutal civil war; a war that divided our country; that uprooted our family trees, and took away hundreds of thousands of innocent lives; where looters plundered and desecrated the entire country; a war that finally put us 100 years backward; we the citizens of this republic, are once again witnessing the same vices that ignited the civil war perpetrated by those who advocated and financed the bloody genocide and desecration of our country.
For efficiency, Legislature Must Have Committee Staff
By: Musue Haddad
It is known around the world that, if it were not for Committees, the Legislature would probably be in session for an entire year. Without functional Committees, it would take that long for the entire Senate and the entire House of Representatives to scrutinize and take public testimony on every bill.
---
Presidential Committee to "Further Investigate" MOJ Findings on Dismissals: Pearine David Parkison?
By John S. Morlu, II,
I reported yesterday, providing sufficient, appropriate and material evidence that former dismissed Director General of GSA, Pearine Davis-Parkison has been nominated as Ambassador at Large. In response, the President has set up a Special Presidential Committee to "further investigate" the findings of the Ministry of Justice (MOJ) on Dismissed Officials. Interestingly, officials of Justice and Information ministries have said the GAC reports need further investigation
The Reappointment Of Dismissed GSA Director Pearine Davis-Parkinson Exposed President Sirleaf
By John Morlu II
Rodney Sieh has been in prison since August 21, 2013. We are approaching his one-month "anniversary" for being sentenced to spend 5,000 years in prison, all because FrontPageAfrica exposed the corrupt practices of former Agriculture Minister, Dr. J. Chris Toe. Dr. Toe only defense has been that he has not been indicted and prosecuted for corruption by the Ellen Johnson Sirleaf's administration, an administration that gives him the opportunity to loot the state coffers.
The Lies and Snake Oil Excuse To Not prosecute Corrupt Officials
By Kolec Jessey, CPA
We live in a time in Liberia where government officials think they can spew lies and expect to get away with it. They cast the Liberian people as being so stupid to easily buy into their campaigns of misinformation and outright lies. We need to treat their lies with the contempt it deserves. I know by now you know what I am talking about.
John Morlu Rebukes: Chris Toe, Deputy Minister Of Information, Justice Minister, and Solicitor General
By John Morlu II
President Sirleaf said, "To tell you the truth, it frustrates me. This is one thing (corruption) that is holding us back right now in terms of the progress of this government," AFP, 'Liberian president says corruption holding country back,' May 27, 2009. Instead of being frustrated, just take action by firing and prosecuting. Don't allow people like Chris Toe to walk away free and then go on to sue on the grounds that he has not been prosecuted by the President for corruption, when it is clear as light of day he is "walking guilty." This is my own only advice to President Sirleaf.
---
Can a Public Figure Win Libel Suit?
By Kolec Jessey, CPA
We all know by now that the Managing Editor of Frontpageafrica, Rodney Sieh, has been jailed and his paper closed for nonpayment of a $1.5 million civil award stemming from a civil suit filed by Former Agriculture Minister Chris Toe. The suit derived from a news article the paper published in which the minister considered to be libelous. There are those who contend that the $1.5 million award is too excessive.
In Defense of the Public Interest: LIPI To Take Corrupt Liberian officials to Civil Court in USA and Liberia
The Liberia Institute of Public Integrity (LIPI) has initiated discussion with a team of lawyers in the United States, and in Liberia to commence series of civil legal actions against certain persons of the Liberian government who have been accused and implicated in corruption practices in Liberia. Far too long, Liberians and international partners have tried and insisted that the current Government of Liberia institute legal actions against officials and private individuals who have defrauded the taxpayers of Liberia.
Lack of Zoning Hampers Redevelopment and Public Safety
By Wynfred Russell
A few months ago, I stopped at a newly opened, ultra-modern western-style grocery store near the ELWA junction in Paynesville. Upon entering the bard-wired, fenced supermarket, one thing became painfully conspicuous, like most major facilities (private and public) in Liberia, a severe shortage of adequate parking slots for customers.
---
Why George Weah Excluded Certain Players From Peace Match?
By Benedict Nyankun Wisseh
Last year, President Sirleaf appointed football icon, George Weah, peace ambassador. In this position, Weah is expected to undertake initiatives to reconcile Liberians and secure peace among them. Since the appointment, no comprehensive pronouncements about the roadmap to secure peace and reconciliation were made until in May when Weah announced that he was staging a "peace match" as the first step on his roadmap, if he has any roadmap, to secure national peace and reconciliation.
LIPI Condemns the Arrest and Subsequent Incarceration of Rodney Sieh
A Statement Issued by The Liberian Institute for Public Integrity
The Liberian Institute for Public Integrity (LIPI), condemns in the strongest terms, the arrest and subsequent incarceration of the Publisher and Founder of Frontpage Africa Newspaper and Online Magazine, Mr. Rodney Sieh by the government of Liberia using its functionaries.
Rodney Sieh Must Be Set Free & the Front Page Africa Newspaper Office Re-opened
A Position Statement by The ULAA Council of Eminent Persons (UCEP)
On behalf of the officers and members of the ULAA Council of Eminent Persons (UCEP), Inc., an organization comprising of former ULAA National Presidents and Chairmen of the National Board of Directors, call on President Ellen Johnson-Sirleaf and the Unity Party (UP) Government to immediately release journalist & managing editor of FrontPageAfrica, Mr. Rodney Sieh.

Robert L. Kilby – President Ellen Johnson Sirleaf's Failed Project to Weaken the Fight against Corruption in Liberia
By: Learsi Aynebil Alis, Philadelphia, USA
It was May 2012, I had just returned to Liberia for vacation following 19 months of being away in the United States of America (USA) when the news of Robert Kilby re-nomination as Auditor General of the Republic of Liberia stormed the premises of the GAC. I was in discussion with some longstanding friends in the front of the Old Executive Mansion building which currently houses the GAC when the subject came up.
---
President Sirleaf/World Bank: Can We Fight Corruption, While Big Business Greases The Wheels Of Business?
By J. Yanqui Zaza
Corruption, as a vice President Ellen Johnson Sirleaf calls Liberia's number one enemy, is back in the news. It was rampant before her presidency, but now, Liberia has become one of the most corrupt countries in the world. This notorious status came after we killed three Presidents (E. J. Roy on 2/11/1872; W.R. Tolbert on 4/12/1980 and S.K. Doe on 9/09/1990), sent the fourth (Charles Taylor) to the Hague, and prosecuted the fifth (Gudye Bryant), all in the name of fighting corruption.
Liberia Failed Progressives…
By D. Garkpe Gedepoh
In the late 1970s, I was intrigued as a teenager to see a little man who was barely 5 feet tall walking on Broad Street in Central Monrovia with a mat under his arm. From a glance I thought he was a Muslim who was going to the mosque to pray, because was he wearing a plain Vai shirt, long trousers, and a pair of sandals. But I immediately shifted my thoughts when someone spoke to him and said, "Good afternoon Mr. Porte". Then I realized that it was Albert Porte the writer who was also viewed as a radical..

Poetic Tribute to Charles "Gangster" Taylor
By Nvasekie N. Konneh
Time does fly as they say. It's unbelievable that it's been 10 years since the former Liberian Dictator, Kleptocrat, Murderer in Chief, Rebel Kingpin Charles "Gangster" Taylor disgracefully abdicated his throne under the combined pressure from the international community, the rebel forces of LURD and MODEL. As Liberia celebrates a decade of peace in August 2013
---
Is The Sirleaf Government "Consolidating Peace and Reconciliation for the Transformation" of Liberia?
A Speech Delivered By Clr. Varney Sherman
Today, after nearly ten years since the last gun was fired, we celebrate Independence Day with the theme "Consolidating Peace and Reconciliation for Transformation". But my fellow Liberians, peace and reconciliation in Liberia can never be fully achieved if we ignore what caused our civil war and if we don't resolve to remove those causes and change ourselves and our country around for the better. Does the mere absence of war in our country constitute peace?
Morlu Turned down Weah and CDC Graduation and Party Conference Invitations
By Lee H. Williams
The former Auditor General John S. Morlu has turned down invitations from the political leader of Congress of Democratic Change (CDC) Standard Bearer George Weah to attend Weah MBA graduation ceremony scheduled July 27, 2013 in Florida and the CDC leadership conference slated August 1 through 4 in Philadelphia. CDC partisans, sympathizers, well-wishes and those at the helm of party leadership who have been optimistic in recent time for a potential Morlu- Weah or Weah-Morlu 2017 Dream Ticket were taken aback that Morlu was not in attendance for the graduation. There Dream Ticket hopefulness appears to be further gloomy when he turned down the next invitation, this time the Party international conference.
Open Letter To President Ellen Johnson Sirleaf…
The recent state of affairs in our country seems very troubling and despicably disheartening. We have seen the return of social injustices and corruption in government, as well as your lieutenants embezzling state coffers with impunity while thousands of Liberians languish in abject poverty. It is apparent that you have no desire to curb down on these unhealthy vices that has the propensity to recreate a chaotic atmosphere in our already fragile country.
---
BURIED SECRETS: How an Israeli billionaire wrested control of one of Africa's biggest prizes? (New Yorker)
By Patrick Radden Keefe (New Yorker Magazine)
This article published by the New Yorker is a MUST READ article for all Liberians. Though it is about Guinea, Liberian leaders are making the same mistakes. Yesterday, it was Block 13 as well as several other agreements, and today we are again talking about giving away the Wologizi mountain for peanuts. The article is a warning on the wall for the Liberian leaderships. The company in Guinea using F.T.I., which is based in Palm Beach, to polish its image, while the Liberia Government is reportedly using Jefferson Waterman International (the same company used by the Charles Taylor regime) to paint its image good. "A hint to the wise is quite sufficient."
Liberian Newspaper Slapped with $1.5m Libel Ruling
By James Butty (VOA)
Liberia's Supreme Court has ruled that a $1.5 million verdict against the FrontPage Africa newspaper should be enforced. A lower court ruling in 2010 found the paper guilty of libelling former Agriculture Minister J. Christopher Toe. It said then that FrontPage Africa did not provide evidence to support its claims that Toe diverted millions of dollars intended to fight an army worm infestation in Bong and Lofa Counties. Toe later resigned without stating why.
---
President Sirleaf And World Bank/IMF: Debate Employment Policy; Don't Fuss Over The Rate Of Unemployment
By J. Yanqui Zaza
For over seven years Liberians, including President Sirleaf's advisers have discussed the rate of unemployment. Government says the rate of unemployment is 3.7%, indicating that the country's security is good. Critics say the rate of unemployment is 80%, implying that the country is sitting on a time bomb.
Obama: 'Honor' Trayvon Martin by Preventing Future Tragedies
Saying "we are a nation of laws, and a jury has spoken," President Barack Obama on Sunday urged Americans to stay calm in the wake of George Zimmerman's acquittal in the Trayvon Martin case and "honor" the slain teen's memory by preventing similar tragedies in the future.
---
Liberians Underwhelmed By Anti-Graft Promises (Deutsche Welle)
By Julius Kanuba, Nadina Schwarzbeck
The battle against graft is at the top of Liberia's agenda, says President Johnson Sirleaf. But every second Liberian believes corruption has got worse over the past two years. When Liberian President Ellen Johnson Sirleaf came to power in 2006, she promised she would crack down hard on corruption. Seven years later, her fight against graft has left many disappointed.
The WTO Farce and the IFM Conspiracy
By J. Yanqui Zaza
Thanks to Fasukoi for the interesting comment made by him about the relationship between local facilitators (elected officials) and the real criminal enterprise (big business/IMF). The statement as to why IMF would loan millions of dollars to President Sirleaf who has not accounted for billions of dollars donated to Liberia could be viewed as protecting an interest. I surmise the statement is based on his experience that any regular bank or lending institution would review the past activity of a loan applicant to determine the applicant's eligibility. However, the IMF is not a regular bank. It has other interest such as creating an economic and political environment for big business to make huge profit.
The Next Liberia President: Foreign Imposed Or Reflection Of The People's Vote?
By P. Nimely-Sie Tuon
There is an intense debate ongoing outside the Liberian Community or political circles but within the international community that is focusing on who will be Liberia's next president, we are told. This debate is being driven by concerns among the Sirleaf government so-called foreign partners and friends, dubbed with various titles, such as investors, UN experts, NGOs, just to name a few.
---
Robert Llewellyn Kilby: the Corrupt Auditor General of Liberia is Fired by President Sirleaf
After review of documentary evidence over the weekend, I am today formally requesting the concurrence of the Honorable Legislature to dismiss the Auditor General, Robert Kilby, for failure to disclose private business activities that represent a clear conflict of interest with his official duties as Head of the institution with prime responsibility to investigate and advise on non-compliance with our public financial management and procurement laws.
Fifty Nine PSIP Stalled In 2012/2013 Nat'l Budget
Preliminary statistics updated on the web-based monitoring portal hosted by the Liberia Media Center (LMC) says about fifty nine (59) Public Sector Investment Projects (PSIP) listed in the 2012/2013 national budget have stalled out of a total of two hundred and one (201) listed for implementation by sixty four (64) ministries and agencies of government.
On trip, Obama brings out the African in the American - (Reuters)
Midway through a three-country trip to Africa and shortly after an emotional tour of his hero Nelson Mandela's Robben Island prison cell, Barack Obama was greeted by another revered African leader, Desmond Tutu, with the words: "Welcome home." America's first black president - 'the son of a black man from Kenya and a white woman from Kansas', as Obama describes himself - had returned to Africa for his first extended trip as the world's most powerful leader.
Obama to announce new power initiative for Africa
CAPE TOWN, South Africa (AP) - President Barack Obama on Sunday will announce a new initiative to double access to electric power in sub-Saharan Africa, part of his effort to build on the legacy of equality and opportunity forged by his personal hero, Nelson Mandela.
President Ellen Johnson Sirleaf
Ellen Johnson Sirleaf Endorses Criminality
The Worst Democratically Elected Liberian President, Ever!
By Ramses K Nah
When John Morlu stated that the Ellen Johnson Sirleaf's administration is three times more corrupt than the previous goverment, he was ridiculed and that was seen as the rift in not renewing his tenure as Auditor General. Nevertheless, we have seen incompetence, corruption, deliberate deception by government officials of personal assets declared, impunity and blatant embezzlement rampant in this administration. How can most government officials account for supporting their families in the United States, while maintaining a lavish lifestyle in Liberian?

Africa's Riches: The New Scramble and Core Causes for Conflict
By: Josephus Moses Gray
Moving from a trivial status to the most dynamic role in international relations has placed the African continent which was once considered as inferior to other continents especially to Europe, North and South America on the world stage. Africa existing role in the context of global politics and international relations is becoming lively and of interest to the world. In the framework of a contemporary international politics, Africa is in motion, moving away from the periphery of the international system to a dynamic one, prompting calls for the continent to occupy a seat on the Security Council with an equal veto, but the question is which of the three?. Nigeria, South Africa and Morocco are all vying and not ready to allow either one of the three to represents Africa if the occasion arises. The continent in recent time has been repositioning in the international system as far as international relations and politics are concerned.
---
The People of Lofa MUST benefit substantially from any exploration and mining of Wologizi
A Press Release Issued By The FEDERATION OF LOFA ASSOCIATIONS IN THE AMERICAS, FLAA
The officers and members of the Federation of Lofa Associations in the Americas, FLAA have learned through various sources and the press that the government of Liberia (GOL) is considering negotiating with Jindal, a giant Indian company for the exploration and mining of Wologizi Mountain in Lofa County. Some sources maintain with certainty that negotiations are already ongoing. While we cannot verify all sources, we nonetheless have reasons to be concerned by these revelations
The National Lorma Association in the Americas Warns President Ellen Johnson Sirleaf
An Open Letter To Madam Ellen Johnson Sirleaf, President Of The Republic Of Liberia
The National Lorma Association in the Americas, NLAA, has learned, with dismay that the Ellen Johnson Sirleaf led government is in the process of negotiating with an Indian company for the mining of Wologizi Mountain in Lofa County. In this light, the NLAA joins concerned citizens of Lofa in particular and of Liberia in general in appealing strongly to President Ellen Johnson Sirleaf, her son and our Uncle, Vice President Boakai not to turn Wologisi mountain to an Indian company or indeed any company without the full involvement of the people of Lofa County.
4 MORE DAYS: VOTE LIBERIA, VOTE KANVEE FOR INTERNATIONAL AWARDS
The countdown to the prestigious internationally acclaimed Africa Gospel Music Awards (AGMA's) 4th annual event is at hand with just four days left for the voting period to close. Liberians are being urged to vote 'Mama Liberia' by voting Gospel icon Ambassador Kanvee Gaines-Adams who has been nominated for two international esteemed awards: 'Artiste of The Year For West Africa' and 'Female Artist of The Year For Africa'.
---
Fifty Five Million United States Dollars for Vehicles in Sirleaf's Government: Is this Money Well Spent?
Policy Paper (PP-002) Issued By LIPI
Liberia is a country of unprecendented contradictions. On the one hand, the country is endowed with abundant natural resources, with the current administration claiming to have attracted over $19 billion dollars in foreign investments . Approved Budgeted revenue, excluding donors' funding, stand at around $672 million for fiscal year 2012-2013. Yet Forbes magazine relegates Liberia as the 3rd worst place to live on Earth, and the 2nd poorest country in the world. Liberia is amongst the bottom 5th of the Human Development Index. The logic that explains this tragic paradox is simple. Liberian leaders are known for wasting and lavishing the country's wealth on their personal luxuries and extravagance, rather than the neccessities that address poverty and strengthen the human development needs of all Liberians.
Good Bye Bishop
A Tribute to Late Arc-bishop Emeritius Michael Kpakala Francis, a Great Preacher, Teacher, Humanitarian and Advocate of Social Justic
Good by Bishop, you did well on earth. Now that God has called you from labor to rest, I say good bye or as the Mano people say, ko lapee aye or ko to aye, meaning we shall meet in the morning or tomorrow. It is not how long a man or woman lives, but how well he or she lives. You lived very well. For example, your work in promoting education in rural Liberia, particularly in Nimba County, my county, was a great contribution to meeting the manpower needs of Liberia. The high school started by you, the St. Mary's High School produced men and women who have made their marks in Liberia and abroad, including but not limited to, His Honor Francis Saye Korkpor, Chief Justice of the Supreme Court of the Republic of Liberia; the Late George Bolo, the first Director-General of the National Social Security and Welfare Corporation; Dr. Saye Parwon, a well-known medical doctor who has served the Liberian Government in a number of medical positions...
---
President Sirleaf And IMF: Rosy Economic Prediction Begets More Debt, But No Development
By J. Yanqui Zaza
The adage that says "Bad Habits Die H" is alive in Liberia. Fardor instance, corruption, for which Liberians fought a civil war to reduce, is not just back, but is rampant. Another bad habit, the practice of government officials to make rosy prediction, is also on the rise. Yes, rosy predictions, that usually gives rise to false hope, is once again encouraging public officials to borrow more money.
Homage to my Supervisors: Lessons to Address Liberia's Workforce Productivity Woes
By Emmanuel Dolo
As a young college graduate in the 1980s, I was employed at the Roberts International Airport, where I trained to become an Air Traffic Controller. I took a position as an Aeronautical Information Officer, basically doing flight planning. My supervisor at the time was Mr. Henry Valhum. He was exceptionally knowledgeable of his field and a strong disciplinarian. His immediate boss was the Director of the Air Traffic Control Department, Mr. Edward Wreh. Combined, these two men built a work culture in the department characterized by strong work ethic, stringent dress code, timely attendance, a willingness to learn, eagerness to be coached and an enthusiasm to acquire good communication skills.
Protecting the tenets of democracy through constructive Advocacy
By Tiawan S. Gongloe
I want to make some general comments about advocacy for change. Those who advocate for change must themselves be the change that they want for the rest of their community, society or nation. Mahatma Ghana advised all change advocates in the world in the following words, "Be the Change You want the world to be" This statement is profound. The only way for a change advocate to be trusted is for him to live the change that he wants for others. This life of trust and respect is only possible if a change advocate is prepared to make difficult choices and to be consistent in the choices that he makes under every situation. A change advocate should be prepared to go through pains.
Democratic sustenance or national development priority: Economic perspective of bill to fund political parties
By Dr. Musa Dukuly
The pronouncement of the 2011 Elections results induced me to release a cautionary piece of development article titled:
"Liberia's Post 2011 Electoral Development Paradigms: International appeasement, self-enrichment or national development priority".
The thematic emphasis was on eliciting the conjectural expectations about the performance of officials-elect relative to preference for international appeasement, national development or self-enrichment (source: African news standard, 2012). The article also endeavored to guide officials-elect to trade self-enrichment as well as international appeasement for gross national happiness by putting human capacity at the center stage of national development. Looking at the below excerpt from the article, Liberians, in particular, the current political leaders may apparently redefine their thought:
Preesident Ellen Johnson Sirleaf
Liberia systematically breaking its own laws in oil, mineral, forest and land deals worth billions of dollars, new audit reveals
Global Witness welcomes a new audit recommending that the Liberian government take immediate action to address systematic gaps in compliance with laws on how its natural resources are allocated. The report, commissioned by LEITI, Liberia's groundbreaking transparency initiative, revealed that laws had been broken in virtually every natural resource deal since 2009.
Exclusive: Resource deals audit overshadows Liberia anti-graft push - DAKAR (Reuters) - Almost all the $8 billion worth of resource contracts signed by Liberia since 2009 have violated its laws, according to a draft audit report commissioned by the government, casting doubt on anti-graft and good governance efforts under President Ellen Johnson Sirleaf. Sirleaf, a Nobel Peace Prize winner, has said the billions of dollars in foreign investment she has drawn since becoming Africa's first freely-elected female president in 2006 should help ordinary Liberians to climb out of poverty. In a continent often blighted by corruption and mismanagement, the Liberian government has promised greater openness in its dealings with foreign investors. The country's transparency watchdog LEITI - which is co-chaired by the Finance Ministry - itself commissioned the audit of deals involving oil, mining, agriculture and forestry in the West African country.
Source Of Liberia's Revenue: Consumers Tax And, Or More Debt
J. Yanqui Zaza
If Liberia is to maintain the fragile peace and spur economic prosperity then the government cannot continue to rely on consumption tax and, or more debt. However, the announcements from a Liberian lawmaker, President Ellen Johnson Sirleaf's economic adviser and the chart below indicate that Liberia might be in trouble.

Africa's logging permit crisis puts EU at risk of laundering illegal timber imports
Global Witness
The new report, Logging in the shadows, identifies a largely hidden pattern of abuse across Cameroon, the Democratic Republic of Congo (DRC), Ghana and Liberia, in which permits designed to promote small businesses and meet local needs are being allocated in their hundreds to industrial logging companies. These "shadow permits" open the door to highly lucrative, large-scale logging operations which bypass oversight by the authorities.

Liberia's GDP Paradox: Looking Beyond the "Fastest Growing Economy" Public Relations
Charles Taylor's Economy Recorded the Highest Growth
The Liberia Institute of Public Integrity (LIPI) welcomes statements by the World Bank (WB) Chief Economist for Africa, Shanta Davaranja, and the International Monetary Fund (IMF) head of the visiting team to Liberia, Mrs. Catherine McAuliffe, that Liberia's economy is amongst the fastest growing economies (at 7% or higher) in the world , and that Liberia's economic growth is on an upward trajectory and economic prospects over the medium term remain favorable respectively." These disclosures, though not new to Liberia, are heartening and commendable, for they indicate Liberia's potential for growth,
The Normal Liberian Excuse
In response to the U S state department's Human Rights reports on Liberia in which the Johnson-Sirleaf government was indicted for the lack of transparency and impunity on the part of corruption officials, the attorney general of Liberia said " I have not seen the report". Is this new? No, this is what they always say in addition to "considering we are post conflict, we are doing well".
---
US$2.02 Billion Spent By Sirleaf Administration: No Accountability of Funds
A periodic policy paper on the financial performance of the Government presented by the Liberian Institute of Public Integrity (LIPI)

On January 16, 2006, President Ellen Johnson Sirleaf assumed office as the 23rd President of Liberia, a country whose independence, in 1847, was considered as a beacon of hope for black people all around the world. Liberians, and their international partners, were elated that Liberia had managed to set an example in male dominated Africa by electing the first woman President on the continent. But more gratifying was that this President, a highly educated and experienced woman, made a stunning pronouncement that under her administration, corruption, which has retarded the growth and wellbeing of Liberians, was "public enemy number one" and there would be "zero tolerance." Also in 2006, she authored the Foreword to the UNDP Human Development Index, articulating that a sustainable democracy must be built on the pillars of accountability, transparency and the rule of law. This was reassuring! Bearing these commitments in mind and retrospecting seven years of Liberia's development trajectory, the Liberian Institute of Public Integrity (LIPI) has reviewed the annual budgets and fiscal reports produced by the Ministry of Finance.
---
The Block 13 Agreement
There has been a spate of accusations concerning the Block 13 Agreement, with some members of the House accusing the Executive Branch of Government of some impropriety. But when the Agreement reached the Legislature recently, the lawmakers hastily ratified the agreement. They invited some expert witnesses, but their recommendations have been, perhaps, relegated to the recycle bin. Many observers opine that the lawmakers may have received some kickbacks to hurriedly ratify the agreement. Here is a copy of the agreement.

Stopping One Protest Builds Momentum For A Larger Mass Protest
By: P. Nimley-Sie Tuon
The recent "suspension" of the proposed April 12 demonstration may appears as a relief to the Sirleaf government, or according to a Liberian newspaper headline, describing the suspension as "the storm has passed over Liberia." If this was a real attempt to hold a demonstration, its suspension means nothing, but rather a preparation for a much larger demonstration that will be unstoppable: one that will be inclusive and very hard for the government divide or infiltrate...
Our Imperative For Coexistence: Countering Looming Distrust And Tensions
By: Emmanuel Dolo
Liberia is a deeply divided society: politically, socially, economically, religiously, and even culturally. We have yet not learned the necessary and essential craft of taking optimal advantage of its diversity. Discrimination and inequality are serious and pervasive problems when large segments of the population still live in abject poverty. Common courtesies are quite scarce in daily life.

The New Petroleum Law of Liberia
Here is a copy of the New Petroleum Law of Liberia.

---
Testimony Before the House of Representatives of the Republic Of Liberia
By Tiawan S. Gongloe
On Wednesday March 20, 2013, I received a letter from the Chief Clerk of the House of Representatives inviting me, by directive of the chairperson of the Joint Committee on Lands, Mines and Energy, Public Utility, Investment and Concessions, Judiciary, Contracts and Monopolies and State Enterprises, Public Autonomous Commissions and Agencies to a public hearing on the Restated and Amended Production Sharing Contract between the Republic of Liberia and Exxon Mobil Exploration and Production affecting Block-13 of the Oil and Gas Sector of the Republic of Liberia.


The Land of My Father's Birth: Memoir of the Liberian Civil War by Nvasekie N. Konneh
A Book Review by Theodore T. Hodge

The author's primary purpose is to set the record straight about his nationality, and that of his father before him. That is too easy a case to make. He uses strong and impressive arguments from the outset by using general history and personal genealogy. To borrow a popular cliché of our times, it is a slam-dunk.
Liberia's Middle Income Momentum: Ten Economic Commandments
By Dr. Musa Dukuly
Amidst diverse structural constraints, middle income is now the renewed focus of third world countries. This economic phenomenon is characterized by country whose ratio of GDP to its population falls within the income threshold of at least 1026 USD annually (World Bank, 2012). Such a threshold is only meaningful depending on the pervasive impacts of income distribution amongst the poor.
---
Superintendent Grace Kpan's case, House action, legally, debatable, but Acting Mayor Mary Broh's action criminal, wrong and threatens the peace and stability of the Republic of Liberia
By Tiawan S. Gongloe

The Action of the House of Representative to order the imprisonment of Superintendent Grace Kpan of Montserrado County for contempt for being not satisfied with her responses to questions asked by members of the House of Representative sitting plenary is, legally, debatable.
---
Staggering from inflation and mounting deficits in Liberia: Non-parametric Analysis
By: Musa Dukuly (PhD) and C. Gyude Bedell (MBA)
Liberia's economic policy and statements revealed so many contrasts in relation to 2012 forecast. The economic indicators show that Liberia's economy experienced a challenging 2012, evident by double digit food inflation of 10.4%, declined in reserve money by 8.1%, worsening term of trade and increasing domestic debt to GDP of more than 50%.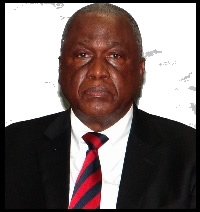 Ambassador Karpeh
Karpeh has challenged Liberians to be Viable Asset in the Transformation of Liberia

Liberia's Ambassador to the Kingdom of Belgium, Luxembourg and the European Union (EU), H.E. Francis Karpeh has challenged executives and members of the Liberian Association in Holland to be a viable asset in the over all transformation of socio-economic and political efforts in Liberia under the leadership of President Ellen Johnson-Sirleaf.
Credit Transmission Mechanism of Liberia's Central Bank: Is it Pro-poor? (Theoretical Discussion)
By: Musa Dukuly (PhD)
Micro and small enterprises (MSEs) in Liberia have huge potential of reversing the negative consequences of conflict and spurring the Agenda for Transformation. Incorporating MSEs into credit program is a prudent approach for sustainable development to boost the Agenda for Transformation. Last year, 93.6 million Liberian dollars (about 1.4 million USD) was advanced as credit by the monetary authority to over 100 Liberian businesses (CBL, 2012).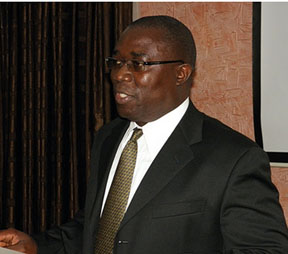 Taweh J. Veikai
Former Deputy Auditor General Appointed Managing Partner of Veikai and Company Inc. (VCI)

The Board of Directors of Veikai and Company Inc, a local Certified Public Accounting Firm has appointed Mr. Taweh J. Veikai as its new Managing Partner with immediate effect.The decision of the Board of Directors of Veikai and Company Inc. to appoint Mr. Veikai comes in the wake of his professional competence and experience in both the public and private sectors.
---
We the Victims: Why Liberians Must Demand a War Crimes Tribunal For the Prosecution of Crimes Against Humanity
By: Charles Kwalonue Sunwabe, Jr., Esq.
With the recent conviction of former Liberian President Charles Taylor by the UN-backed Special Court for Sierra Leone (SCSL), attention is again focused on the need to establish a war crimes court for the victims of Liberia's greed-driven civil war. This noble quest for justice is being resisted by some biased Liberian politicians - notably, Bong County's senior senator and former Liberian first lady, Honorable Jowell Howard Taylor. Senator Prince Johnson, a notorious warlord who stands accused of committing some of the worst atrocities against Liberian humanity is also one of the leading voices of opposition to the call for justice in Liberia.

Liberian Ambassador In France Brutalizes Housekeeper, Breaks Victim's Teeth; Liberian Community Complains to President Sirleaf
The leadership of Liberian Association in France is appealing to President Ellen Johnson Sirleaf to take drastic action against the Liberian Ambassador to France, Mr. D McKinley Thomas for brutalizing and breaking the teeth of his house-keeper, Mr. Joseph Richards.

---
Liberia's Medium Term Expenditure Framework Budget: Big on Ideas but short on Substance
By: John N.M. Coffey

On May 31, 2012, a draft National Budget of US$649.7 million for fiscal year 2012/13 was submitted to the National Legislature for review and approval. Months of deliberations led to the approval of a US$672,050,415 budget for the 2012/13 fiscal year. This year marks the introduction of the Medium Term –three years- Expenditure Framework budget referred to as the (MTEF).
Weah's Appointment as Peace Ambassador Signals the Ongoing Manipulation of Liberia's Reconciliation
By: P.Nimely-Sie Tuon
The recent appointment of George Weah, the political leader of Congress For Democratic Change, Liberia's main opposition party, is part of a manipulative and distractive trend designed by the Sirleaf government to prevent it from implementing the final report of the Liberian Truth and Reconciliation Commission. The Weah's appointment is also a life-line or a new lease for life for the continuation of Madam Sirleaf's clinch to power without providing the leadership necessary to genuinely reconcile the Liberian people as was outlined in the TRC report.
---