Senator  Geraldine Doe Sheriff Quits CDC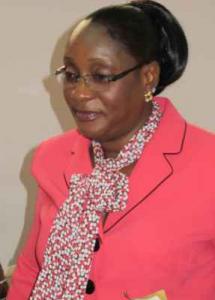 Geraldine Doe Sheriff
Mr. Nathaniel McGill
Secretary General
Congress for Democratic Change
Tubman Blvd, Congo
Monrovia, Liberia
May 19, 2014
Dear Mr. McGill:
REF: RESIGNATION FROM THE CONGRESS FOR DEMOCRATICT CHANGE (CDC)
I present to you and members of your Executive Committee my sincere compliments and with a very heavy heart tender my resignation as member of the Congress for Democratic Change (CDC).
You will agree with me, no doubt, that the purpose for which we founded this once noble party has lost. Our goal was to form an institution with the sole purpose to emancipate our people, the downtrodden included, from the dungeon of poverty to the celestial heights of a decent life through participatory democracy.
Mr. Secretary General, as it is, we will never achieve this initial goal with the imperialistic tenets currently entrenched in the party.
We have made several attempts to change this course internally, but all of our efforts proved futile as I even suffered physical harm as a result of my stance in reconciling the country while serving as chairman of the party.
Nevertheless, I thank you all so kindly, especially the ordinary Cdcians for the opportunity to have served as chairman and the many moments shared together in the party.
I will miss all of those precious times but what is most important, is our country Liberia.
On this note, I humbly beg to part ways in peace and wish the party well in all that you endeavor for the future.
May God bless you all.
Yours truly,
"MUN YAN"
Senator Geraldine Doe Sheriff
Chairman Emeritus & Founding Member
Congress for Democratic Change
---