Ritualistic Killings in Maryland Again: Two Bodies Found With Parts Missing In Maryland

By John Bropleh, LINA Maryland County Correspondent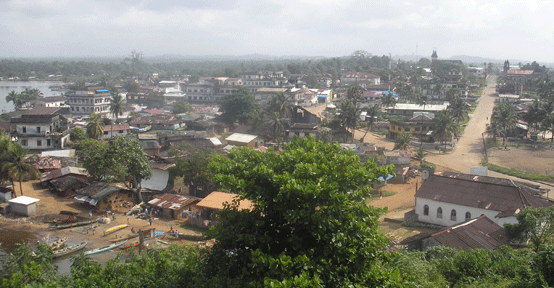 Harper City, Maryland County, Liberia
HARPER, June 23 (LINA) -The mutilated body of a 26-year-old man identified as Prince Reeves, a resident in Nimkombo Community in Harper, Maryland County, has been found on the shores of the Hoffman River.

Reeves, who went missing on Friday, June 20, was found Sunday morning with a broken neck, bust head and body mutilated with fresh blood dripping from it.

This brings to two the number of bodies found in Harper in less than a week.

Early last week, the body of a 42-year-old fisherman identified as Nimely Chea was found on the beach between Putuken and Harper with hands, private parts and other body members extracted.
Chea is said to have gone fishing with a boy, 14, identified only as Teah, when their canoe capsized.

Reports in Harper said Teah was able to swim ashore, while Nimely Chea could not be found. His body was discovered three days after the canoe capsized.

Observers have attributed the deaths to ritualistic killings, which, they claim, have been sparked by the upcoming Mid-term Senatorial election.
Meanwhile, police investigation surrounding the two deaths is ongoing.


Source: http://www.liberianewsagency.org/pagesnews.php?nid=1636
---
---