The Liberian Dual Citizenship Debate: Another Viewpoint

By Theodore T. Hodge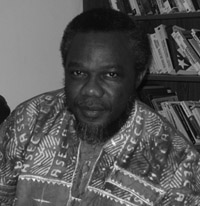 Theodore T. Hodge
Public intellectuals who take upon themselves the opportunity to educate and inform their audiences about public issues have a responsibility to be objective. They hold a responsibility to present opposing sides of the issue and allow the readers or listeners to decide the merits of the case depending on the evidence for or against the issue. It should be undisputed that the public deserves to know the truth, the entire truth, and should be allowed to determine the outcome of the issue under public debate.
On the other hand, it is disingenuous for a person to pass himself off in the interest of the "public" when in reality he is only an advocate for a specific and narrow point of view. Yes, a person does reserve the right to support and espouse a particular viewpoint, but that person has an obligation to tell his/her audience that he or she is writing or speaking for a specific interest group, not simply as a public commentator. I hope the distinction is clear.
In the case of Mr. Bai Gbala's piece on the dual citizenship debate in Liberia, which appeared here, http://www.theperspective.org/2014/0708201401.php, the latter is seemingly the case. Mr. Gbala presents the case in a very narrow and parochial way, as if he is simply stating and restating the case for a partisan base who has an interest in distorting the reality and promoting a narrow agenda for its own good.
Case in point, Mr. Gbala begins with a Front Page article that reports "...despite Liberia being independent since 1847, the country is controlled by individuals who pay allegiance to the USA..."
There is no evidence to support the huge claim made in the foregoing statement, instead, the article points out that the President's son, Mr. Robert Sirleaf is indeed a US citizen who went on to become an advisor to the president. But is the paper, or Mr. Gbala, truly concerned that Mr. Sirleaf actually owes more allegiance to America than to his mother? Isn't it the president's choice to choose her advisors, especially when it comes to her own son?
The paper fails to provide evidence to support its allegation so it goes on to report: "The President (of Liberia) admitted that there are several individuals serving in her government who hold dual citizenship."
In the interest of fairness and accuracy, the paper should have pushed the president for the specific number of people in this category. Better yet, the paper could have conducted an independent investigation and told its readers just how rampant the issue is. But it is satisfied to report only the sensationalism of the topic, without the actual facts. Does the paper not find it useful to name these alleged dual citizens who serve in these sensitive posts that may compromise national security? Maybe it is only interested in scaring the public by over-sensationalizing the problem.
Mr. Gbala, continuing in his furious effort to poison the well, grabs another sensational statement purportedly made by a Liberian journalist named Thomas Toteh. According to Mr. Toteh, "Liberians have had (non-legalized) dual citizenship from day one (when) freed slaves landed on Liberian soil. Almost all Liberian government officials and their families (the ruling class) were and are today, dual citizens, citizens of other countries and Liberia, especially the developed countries, with the US at the top of the list."
But is the statement true? Are almost all Liberian government officials from the so-called ruling class dual citizens? Exactly how does the journalist derive this incredible piece of "truth" and why doesn't he share the evidence with his readers? And does Mr. Gbala bother to verify the statement before restating it as fact? No.
With an indictment in hand, Mr. Gbala hurriedly and conveniently concludes that: "Importantly, during these troubled days of international terrorism, ethnic/tribal, religious, socio-economic, political rivalry, deadly conflicts and the menace of "soldiers-of-fortune", it is not a rational proposition, in fact, it is dangerous, to entrust the life, well-being and national security into the hands, control and domination of an alien "Liberian", born on the soil or not, one who has mortgaged, exclusively, his/her allegiance, loyalty and patriotism to a foreign country and known as a dual citizen."
Again, it is my observation that the author is only interested in presenting a parochial view of the matter and it is clear his viewpoint coincides with the specific agenda expressed by a special interest group in the country, i.e., those interested in preserving their own political and economic interest. It is fair to assume that certain people on the ground have an interest in killing the dual citizenship proposition because it will limit any serious competition from fellow Liberians abroad, thereby greatly enhancing their chances in the grab for government jobs and influence.
According to some of the opponents of dual citizenship, a strange argument is made that those Liberians who left the country during the Liberian crises did so because of a lack of patriotism. Armless civilians, untrained in the art of war, do not demonstrate patriotism by fighting against brutal warlords and dictators.
The Benefits of Dual Citizenship
In reading Mr. Gbala's article, one could easily assume that this great debate revolves only around a handful of Liberians, those smart or lucky enough to become professionals in the areas of politics or other specialized professions, or those who hail from a special "ruling class". That is simply not the case, and Mr. Gbala knows it better than most of us. Since the 1990's, hundreds of thousands of ethnic Liberians have migrated from their homeland to seek survival outside of the country. The vast majority of these fellow Liberians simply didn't come to the United States and many other countries across the globe to seek academic and professional qualifications. Their aim is not singly to go back to Liberia and compete for glamorous jobs to enable them to steal funds and stack it away in these foreign countries.
The vast majority of our people simply fled and sought basic survival. Many of them are doing menial and low-paying jobs. They are cab drivers, nurse aids, factory assembly line workers, housekeepers, live-in care caregivers and on and on and on... Why don't we hear anything about how dual citizenship will better and enhance these fellow citizens' lives? Are they to be excluded in the debate while we focus on political competition in Liberia?
What are the benefits to these ordinary Liberians who may become dual citizens of Liberia and the other countries that may allow it? Here are just a few:
People holding dual citizenship may travel with passports from both countries, creating ease of travel. For example, they may avoid the hassles of long-stay visas and customs complications. They may even avoid the costs of expensive visas. Additionally, using one passport, instead of the other, could make one less a target in some countries.
Sometimes dual citizenships allow people to take advantage of certain jobs that may not be available to legal residents who do not hold citizenship.
The benefits are many and varied. Just because someone holds citizenship in a country in which they reside does not necessarily mean they want to break their ties to their country of origin. They may do it for a job, the right to vote, government sponsored health care, and, most importantly, the right to bring other family members over for settlement purposes.
I'll like to emphasize a special factor here. Naturalized citizens in America have a wealth of rights and power that could be used to effect change in their homeland. For example, when Charles Taylor became a menace in Liberia, naturalized Americans of Liberian descent could have got together and signed and submitted special requests to the US government to use its powers to curtail the brutal regime of Charles Taylor. We didn't do so because the idea of assuming American citizenship had not caught on yet among Liberians. But it is a special privilege many nationals use on behalf of their home countries. It should be no different for Liberians in the United States.
Eventually US President George W. Bush got sick and tired of Charles Taylor and told him it was time to go or face the consequences. He abdicated immediately and didn't have to be told twice. Naturalized Liberians enjoying dual citizenship could have made President Bush's job easier; he could have taken action earlier against Charles Taylor in the name of American citizens.
The dual citizenship debate, therefore, should not simply settle around the issue of who holds or does not hold a government job, or who hails from "ruling class" or not. The issue should not wrongly be framed as dual citizens being more corrupt than Liberians who hold a single (Liberian) citizenship. It is common knowledge to observe that corruption is a major issue facing the Liberian nation. But to assume that Liberians who hold US citizenship are more prone to steal government funds and stack it away in America is misleading. One does not need American citizenship to buy property or own huge bank accounts in America.
Let me make one thing clear. I do not mean to dismiss or minimize the problem of corruption in our country. But we should be more rational in dealing with the problem than we are doing now. The Liberian legislature should vet candidates more thoroughly before confirming their appointments. We should enact better laws and enforce them with more vigor. Disallowing dual citizenship because it prevents Liberian officials from stealing money in Liberia and returning to live in America is a cop out. We need a more comprehensive approach to crime control. Certain Liberians are only using the issue to cover up their own inadequacies. In truth, the proposition has tremendous benefits for ordinary Liberians abroad and for those on the ground as well.
---
---