Ebola Is Beyond Politics And Tribal Taboos: All Liberians Must Work Together
By: John S. Morlu II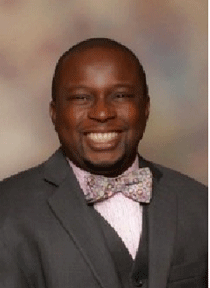 John S. Morlu
Liberia is a health crisis. The President of Liberia is right to have declared the fight against this deadly disease as a national emergency.  More than 120 of our fellow Liberians have died because of the decease, another 100 plus are suffering from the disease and there is still yet an unknown number that could be affected.
From Lofa County to Monsterrado, Ebola is killing people including medical doctors, nurses and healthcare professionals, domestic and foreign, who have put their lives and the wellbeing of their families on the line to fight the Ebola pandemic. This is serious!
Many Liberians, in and outside of Liberia, are neither medical doctors nor health professionals. Second guessing medical professionals who are doing their utmost best to contain the spread and eventually eradicating Ebola from Liberia is not helping. My own conservations I have had with the Minister of Health and medical professionals working hard on the Ebola issue including people at the World Health Organization, and the Center for Disease Control indicate that the Government of Liberia and the medical teams are doing a good job under the circumstances.
I do not believe that any single Liberian has experience and expertise on how to contain this Ebola virus than the Liberian Minister of Health, WHO, Center for Disease Control, Samaritan Purse, Médecin San Frontières and thousands of paid and volunteer health professionals that are working on this issue. For me, being a non-health professional, I am in no position to criticize the efforts of the Government and the many people who are putting their lives on the line to save others who are suffering from the Ebola virus. This is life and death issue!!!
From the onset, there was wherewithal or financial resources to combat this menace.  But fortunately, the international community including prominently U.S., European Union, and the Government of Nigeria etc. are all providing financial supports to end this virus in Liberia and West Africa.  From discussion with health professionals on the frontline in Liberia, it appears that some of the challenges have been those of our cultural practices including how we deal with our sick people, how we bury our dead and how we handle sanitary issues.  These practices interfere with how health professionals are dealing with the issue.
I do not think the President, the Minister of Health or any Liberian Government official wants for any Liberian to die from Ebola virus. I am aware that those who lost their loved ones have the right to weep and vent out their frustration, the fussing will not take us anywhere.  So let's move ahead to fight this peril that threatens the lives of our countrymen head-on.
Today, the Ebola issue in Liberia has been on CNN and you can imagine the number of phone calls and emails we are all receiving from our non-Liberian friends, all showing concern about the health condition of the people in Liberia. The CNN hourly news on Ebola Liberia comes in the wake of reported two American doctors who have fallen prey to the virus while risking their lives to save Liberians.
The New York Times reported how people in rural Guinea are so upset that to the extent that they are attacking medical workers. The New York Times reported, "Workers and officials, blamed by panicked populations for spreading the virus, have been threatened with knives, stones and machetes, their vehicles sometimes surrounded by hostile mobs. Log barriers across narrow dirt roads block medical teams from reaching villages where the virus is suspected. Sick and dead villagers, cut off from help, are infecting others."
Mr. Edwin G.B. Gbejay, a supervisor at Maritime who led the recent demonstration against the Ministry of Finance said, "The newly appointed minister said the money they had to pay us, had been used to fight Ebola, so there is no money to pay us, which is not fair to us. We know that in order to fight Ebola, we need to keep our environment clean because when you feel sick from running stomach, they will kill you at the hospital and say it was Ebola. " This man will not go to the hospital if he were a victim of Ebola. He believes he will get kill and it will be blamed on Ebola. This man seems educated and he lives in Monrovia. Now imagine those in the interior.
KRTTI student Michael Tengbeh died at the C. H. Rennie Hospital in Kakata Thursday June 26, 2014. Hus family members and colleagues (KRTTI students led by valedictorian Thomas Samolah, "have threatened a lawsuit against the administration of the hospital," because they "claimed that he was allegedly murdered by the doctors and nurses at the hospital and not Ebola as was announced by the hospital administration," with the deceased father arguing "that the sickness his son had was a family-related sickness that hailed from his mother's background, adding that the sickness linked to 'African sign' has killed two of his sisters…family member usually throws sickness on them, naming some of the victims as Michael's mother, sisters among others. "
These are students from KRTTI supporting those claims! Sometimes, solving a health issue is more than just money.
In our traditional Liberia, superstition is the norm and no one dies a natural death. Someone must have killed the dead. The death of a person is usually blamed on witch craft, poison or some man made action. It is never just death. It is not, therefore, surprising that our people are blaming "workers and officials" for causing the deaths.  Unfortunately, this kind of superstition is prevalent across all social and education strata, making the fight against a disease such as Ebola difficult.
President Ellen Johnson Sirleaf in her 'Special Statement,' advanced several decisions made by her Task Force on Ebola. We should abide by these decisions and admonish our folks in Monrovia and our villages to also abide by the President's directives. Below are the Presidential Directives that applies to the citizens:

1. "A new travel policy by the Liberia Airport Authority covering inspection and testing of all outgoing and incoming passengers will be strictly observed;

2. "Restrictions on public gatherings such as solidarity marches, demonstrations, promotional advertisement are to be restricted;

3. "Hotels, restaurants, entertainment centers and video clubs are to play five-minute film on Ebola awareness and prevention;

4. "All Government facilities and public places are to install and provide public access for washing of hands and other sensitization services;

5. "On report from the Technical Team, communities that are seriously affected will be quarantined and travels in and out of such communities restricted. Support will be provided to those directly affected by the quarantine restrictions; and

6. "The Task Force appeals to the public to cooperate by refraining from harming or rejecting health workers and citizens' representatives who are only trying to save lives and protect citizens."
While the Presidential Directives provide an overall guiding direction for how the Ebola virus will be handled, I believe there are a few recommendations that can be helpful to make each citizen play an important role:
1. The Government of Liberia should provide clear and unambiguous directives, as to what the overall goal is to protect Liberians from Ebola. For example, the directive on "Restrictions on public gatherings such as solidarity marches, demonstrations, promotional advertisement are to be restricted" is unclear and confusing. What is the purpose for restricting public gatherings, demonstrations, solidarity matches and promotional advertisement if the purpose is to protect Liberians from Ebola? First, we can try to determine what is meant by "promotional advertisement." Does this mean someone running an advertisement in a newspaper?
If public gatherings create risk of exposure to Ebola, then all public gatherings should be prevented. For instance, gathering at Attire shops, going to nightclubs and movie theaters, political campaign rallies, political fund raising, crowded down waterside to shop, crowded buses and taxis, and football matches are all public gatherings.  Their repercussions could put our people at the same health risks envisaged by the government. It is almost impossible to ban all forms of public gatherings.
I grew up in a town called Bolahun. I recalled whenever the Town Chief wanted to make a public announcement, he called a general meeting. The Church's bell was rung three times and all in Bolahun and surrounding towns and villages heard the bell ring. People gathered to hear the message from the Chief. By the President's directive, are we telling the people in Bolahun, Sinje, Gbololu, Slehtown, etc. that they cannot gather even to hear from the Chief on what to do if someone in their families got the Ebola virius?  I do not think it is very helpful for me to call people and say just don't go to public gathering…that means, do not even get in crowded buses and taxes.  So the government needs to unequivocally tell us what public gatherings mean
Essentially, a better directive could be to inform people what to look for and what to do if they were to attend any form of public gathering. Giving our knowledge of Ebola and how it is spread, be it via nightclubs, movie theaters, attire shops put more or equal risks to someone of catching Ebola as it is with public demonstrations.
2. There is a lot of misinformation as to how Liberians should protect themselves. Some have told me to tell my family to watch their hands "100" times a day and watch their clothes each day. Some say people should not shake hands or ride taxi cabs. The list of citizen's self-advice instructions are countless and never ending. Liberians are googling a lot of information on Ebola and are using their research to give free health protection advice against Ebola. Because of the plethora of advices, I called the Center for Disease Control in Atlanta and was directed to a resource guide on the Center for Disease Control Website, as for me the Center for Disease Control is authoritative.
Center for Disease Control provides a rich history on the Ebola from 1995 when it hit the Congo. On the Website it indicates, "(Center for Disease Control), in conjunction with the World Health Organization, has developed a set of guidelines to help prevent and control the spread of Ebola HF. Infection Control for Viral Hemorrhagic Fevers in the African Health Care Setting. " This manual is entitled "Infection Control for Viral Hemorrhagic Fevers in the African Health Care Setting." But the manual is basically how to protect healthcare workers who are dealing with Ebola victims.  I read the entire 209 page document, divided in 9 Sections, 16 Annexes, a Refence and Index.  Manual provides a lot of good information but not being a medical professional, I hate to advise my family without some guidance. The Government should make available a Cheat Sheet for Liberians to follow to protect themselves.
3. The Government should see reason to postpone the upcoming senatorial mid-term elections if there is still evidence of continuing Ebola presence in Liberia by August 12, 2014.  Some Liberians have challenged the President for travelling while there is Ebola virus in Liberia but political parties and organizations are going about their normal fund raising and campaign preparations, as though there is no Ebola virus. Like the President, fundamental fairness requires political organizations that are vying to serve the people should assume similar shared responsibilities now. 
Ebola as a National Emergency. The President's directives stipulate that there are, "Restrictions on public gatherings such as solidarity marches, demonstrations, and promotional advertisement are to be restricted." Political campaigns for the senatorial elections are expected to begin August 12 and how are candidates going to campaign in the face of "Restrictions on public gatherings such as solidarity marches, demonstrations, and promotional advertisement."  Further, why can't we postpone the election indefinitely until Ebola is eradicated or brought under control in Liberia? Can the Liberian Government cancel major post July 26 events to deal with the Ebola issue, while it treats senatorial elections differently? This is paradoxical. By restricting public gatherings, Article 1 and 17 of the Constitution is restricted, so further restricting the time of elections is in the same line.
4. Section 8 of the CDC/WHO Manual on Ebola deals with mobilizing the community and conducting community education. The President's directives "media sensitization programs to be formulated by the Ministry of Information, Culture and Tourism." This is a good opportunity for the senatorial candidates to show their commitment to the welfare of their respective constituencies in which they seek votes.  There are 140 senatorial candidates on the NEC list for the mid-term election: Bomi (10), Bong (13), Gbarpolu (7), Grand Bassa (5), Grand Cape Mount (11), Grand Gedeh (11), Grand Kru (7), Lofa (9), Margibi (13), Maryland (9), Montserrado (11), Nimba (6), River Gee (9), Rivercess (12), and Sinoe (7).   
These senatorial candidates could make themselves available to form part of the Community Awareness Organizations to educate their constituents about the deadly effect of the Ebola virus. By working together in their respective counties to help educate their voters, the efforts could support Government's efforts for their constituents to "cooperate by refraining from harming or rejecting health workers and citizens' representatives who are only trying to save lives and protect citizens."  This is a glorious opportunity for those who have been in the vanguard for the hapless masses of Liberia.
More besides, the current senators and representatives who are not participating in the ensuing election, could join the aspirants to arouse the attention of our people and that of the international community to the rigor of plight of the Ebola virus.  Together with the senatorial candidates, we have about 227 politicians who "know they people. "Essentially, the Minister of Information should reach out to the senatorial candidates and existing lawmakers to form part of the Community Education and Outreach team. Just from a risk management standpoint, since our biggest challenge is education and community outreach, these candidates and lawmakers are the most articulate and opinion leaders in the various communities and so present the best pool of Liberians to educate their constituents. These 227 people know how to make people vote for them and so are in a better position to convince people to listen and cooperate with healthcare professionals. This is not one group fight either.  This should be concerted efforts also involving the Ministers, Deputy Ministers, Assistant Ministers, etc.
5. During this time of National Emergency, all social media, internet and radio talk shows should focus on discussions of this menace. Additionally, each Liberian in the Diaspora can commit to sending a text or call at least to 150 people in Monrovia and your villages to ask them to cooperate with the Government and health workers.
At this pivotal point in our national historic, stopping the death toll must be paramount objective. Campaigning and travelling will never end. Perhaps, we can all use this opportunity to unite behind a common agenda: Fighting Ebola.
Fear of Ebola Breeds a Terror of Physicians. Retrieved from http://www.nytimes.com/2014/07/28/world/africa/ebola-epidemic-west-africa-guinea.html?emc=edit_th_20140728&nl=todaysheadlines&nlid=68384443&_r=0
http://www.frontpageafricaonline.com/index.php/news/2406-there-will-be-no-26-celebration-if-protesting-maritime-workers
---
---