Is There No Balm in Gilead?



By Murv L. Kandakai Gardiner, PhD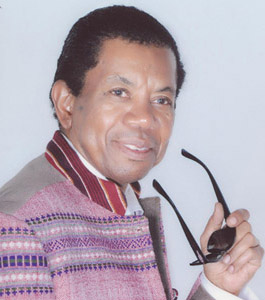 Murv L. Kandakai Gardiner
In anticipating the destruction of his own country by a foreign kingdom, sometime between 626 BC and 584 BC, the prophet Jeremiah cried, Is there no balm in Gilead? Is there no physician there? Why then is there no healing for the wound of my people? (8:22)In the face of the Ebola effects on our native land and lingering nihilistic threat to African and ultimately world civilization, Jeremiah's words impel all of us to engage in some deep introspection and a genuine cooperation with the leader of our country. This is not the time for self-aggrandizing by insulting and fighting our president while many of our sisters and brothers are dying of this deadly virus. This is the time for cognitive reframing in order to reclaim and preserve our heritage. In so doing, let us look at this three part question posed by the prophet in antiquity.

Firstly, is there no balm in Gilead? He asserts rhetorically that there is no resin/tsry/ medicine powerful enough in the land (Gilead) that was ironically blessed with and known for its distinctive healing remedy to heal the malady of Jerusalem and Judah. For the nation's disease was metaphysical, in that it had crossed the line of the physical into the realm of the psychological and spiritual. His people were obsessed with idols as illustrated in many of their displays and vain confidence. Thus, for Jeremiah, a deadly disease was at hand which would destroy them.

The fulcrum of Israel's Heilgeschichte was the love of God with the imperative for the complete destruction of idols especially the idols of oppression. But King Zedekiah (Mattaniah) did not depend upon the providence of God. Instead he and his people had an idolatrous dependence upon Egypt for protection against the coming Babylonians. The sitz-im-leben in ancient Israel during the time of Jeremiah is directly paralleled to that of Liberia on historical- critical grounds. Indeed Liberia and some of her neighbors are physically plagued by a deadly virus. But the root causes of Ebola are not just simply physical. They are attributable to collective ignorance, arrogance, omnipotence, negative cognitive dissonance that also entails idolatrous dependence upon image makers/war lords before and during the Civil War, and the lack of empathic resonance. For Liberia, Is there no balm in Gilead? There is perhaps in the short term. But the disease is much bigger & stronger than Ebola in the long term. As ancient Gilead was blessed with the wonder cure, so is modern Gilead, which encompasses America, Canada, Japan, China, Italy, the UK, France, Germany, Russia, the UN & WHO, the African Union, and other nations pending like some of the of the Gulf States to temporarily solve the problem. The disease in Liberia is largely psychological and mostly spiritual.

Secondly, is there no physician there? No, says Jeremiah. Gilead which was known not only for its herbal remedy but also its great quality of medical men and women could not reverse the coming death for Jerusalem because the people had defiled the kadoshah of God with their superstition that entailed witchcraft and their perversion of justice by engaging in slavery. Similarly, modern Gilead aforementioned has no physician that is up to the task of curing Liberia's deeper problems. We earnestly pray and thank God for America and other nations that are responsive to the social, cultural, and economic death of our Liberian nation. May God continue to bless them. And may they continue to send physicians and other experts and resources to help President Sirleaf, the ministers of Health, Finance, Education, Agriculture, Information, Foreign Affairs, Defense, the Chief of Police, some of the Legislature, the Governor of the Central Bank, the heads of Tubman University and the University of Liberia, and other public officials who are striving to do their very best in this crisis. But the real task in the long run is up to Liberians themselves who must challenge their cognitive habits because there is no physician who can heal a nation that has for a very long time been in rebellion against God.
We see a lot in this single verse. We see the prophet being highly emotional in desiring healing for his people against the inevitable outcome, which is death. Nevertheless, we see via the prophet the emotional sensitivity of God. This is what Rabbi Abraham Heschel calls "the pathos of God." Here in our perplexity amidst Ebola, we are impelled to imitate the prophetic sympathy of Jeremiah by entering and sharing in the emotions of Jeremiah and of God himself. Only in this way when we through prayers, seek new innovations, new stations, new Institutes of Medicines like an expansion of the College of Health Sciences at Tubman University via Dr. Elizabeth Davis-Russell and her Board of Trustees in collaboration with the WHO, the expansion of the Medical College at the University of Liberia, strong global support for JFK, JJ Dossen, and Jackson F. Doe Hospitals, the Catholic Clinics in Maryland, ELWA, and all health centers in the country, the windows of heaven will be opened and healing will be imminent. In this light, let us also be supportive of alternative/indigenous methods of healing that are predicated on the purpose and guidance of God. As Nemchi &Whiston critically observe, Josephus wrote that masetagasa (balm) or medehanitealem (medicine for the world) was first taken into Judea by the Queen of Sheba. But the tree which produced tsry was indigenous in Judea and grew especially in Gilead. And as Heschel avers, "The act of healing is the highest form of imitation of God...As a prophet, Jeremiah is guided not by what he feels, but by what God feels."

Where Immanuel Kant contends that "the wise man must never succumb to emotions, even to that of sympathy for the evils which befall his best friend," Heschel argues, "we have to love in order to know." Our highest intelligence is attained only when reason and emotions are in harmony. God's feelings as manifested through Jeremiah are very real. This is what an authentic psychotherapist is all about, says Carl Rogers. She or he must embody congruence, unconditional positive regard, and empathic resonance.  

Lastly, why then is there no healing for the wound of my people? For Jeremiah, there is no healing here for his people because they have become menaphim. So what exactly are menaphim? During the time of the prophet as illustrative in I & II Kings, menaphim, adulterers were those who were aberrational to the will of God and indulgent in witchcraft and other modes of superstition. In this light, Jeremiah also called his people begadim/transgressors because they could not be restored to a right mind due to their utterly wickedness. Wearing the mask of piety, they pretended to serve and worship God, but were only serving and worshipping themselves while offending their maker by oppressing the poor.

Let's be for real here. Beyond Ebola, is there any healing for the wound of the people of Liberia when many known idols of the Civil War are perfidiously insulting God by wearing the cloak of robe or suit in the pulpit while their worshippers hail them? Many of these psychopathic killers as reliable videos have shown them to be, have commanded many followers in their way of thinking and have demonstrated no remorse for their atrocities committed. The Mishnah asserts, "Therefore only one person was created to teach you that whosoever kills a single soul the Bible considers to have killed a complete world. And whosoever sustains and saves a single soul, it is as if that person sustained a whole world." In Liberia the belief in witchcraft, cannibalism, ethnocentrism, and pervasive ethnic division must be refuted and ultimately obliterated. To speak of justice is to demand something of life. And that something is love for life. Erich Fromm raises the issue, what happens when some cultures become necrophiled? In Liberia we must reverse the death instinct/thanatos that is embodied in many of our people like envy, hatred, and false otherness.

But Fromm also asserts:
"Psychoanalysis can help us to spot the death lovers behind their mask of lofty ideologies, and to see them for what they are, and not for what they say. On the other hand, to discover the life  lovers, again not by their words, but by their being. Above all, it can help to discover the necrophilious and biophilious elements within oneself; to see this struggle, and to will the victory of one's own love of life against its enemy. Speaking in the name of man, of peace, or of  God- these words remain ambiguous unless they are accompanied by a word with which to begin and to end: "In the name of life!"
Even though the Book of Jeremiah is written within the paradigm of the Deuteronomic tradition regarding retributive dogma in explicating that a deadly disease is at hand which will invariably destroy the wicked, in the case of Liberia,  we must come to terms with the Book of Job as a mirror of a righteous soul who  suffered along with the unjust. We are all suffering because of Ebola. But our sorrows must be exteriorated and attended by the Almighty.

Some people believe that medicine is prayer in the form of deed, and prayer is medicine. Thus, the African American Spiritual, There's A Balm in Gilead to make the wounded whole and to heal the sin-sick soul, which is an outgrowth of Deutero Isaiah's Suffering Servant who provided procurement for our healing (Isaiah 53) and the Christ Event on the Mountain of Calvary, must not be sung casually. Those who sing it must do so introspectively and meditatively like the sufferer in the land of Uz who said, I know [God] that you can do all things and no power on earth can undermine your purpose. I have spoken previously of things I did not understand. But now my eye sees thee. Therefore I despise myself and repent in dust and ashes. (Job 42: 2-5) As we pour out tears and hopes in our search for a cure for our country that is not only disintegrating but also dying, let us become like Jeremiah's Almond tree even in the darkest hour and severest winter of our collective existence, in watching and looking toward God, anticipating his creative healing possibility for the preservation of our native land and true liberation of all of our ecosphere. 


The Author: Dr. Murv L. Kandakai Gardiner is Professor of Psychology at William V.S. Tubman University, Harper, Maryland County
& Teaching Elder/Ordained Minister At Large
Presbytery of Elizabeth of the Presbyterian Church, USA
He can be reached for comments at jazz2ness@yahoo.com
References:
---
---
---