In support of George Fahnbulleh: Questioning George Werner's Nomination


By: Theodore T. Hodge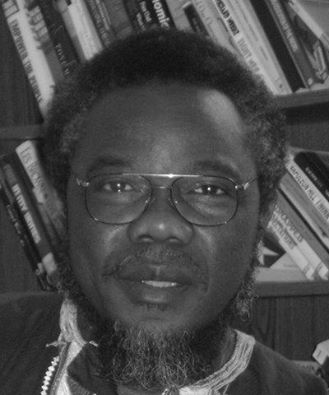 Theodore T. Hodge
In his recent piece titled "In Liberia: George Werner Unqualified for Minister of Health", Mr. George Fahnbulleh writes to oppose the appointment and nomination of the designee. (http://www.fahnbulleh.net/post/in-liberia-george-werner-unqualified-for-minister-of-health.aspx) Fahnbulleh makes a strong case against the Minister-designate first by claiming and presenting evidence to indicate that he (the designee) is unqualified to hold the position, and secondly, that he (the designee) lied to bolster his resume.

That he is not qualified to hold the position should come as no surprise to those who follow the appointment patterns in the present administration. President Sirleaf has demonstrated a strange proclivity for appointing unqualified candidates to prestigious and powerful positions in her government. It would probably be unfair to Mr. Werner to oppose his appointment on the basis of lack of requisite experience. The second charge is, in my opinion, more damaging: He deliberately embellished his professional record. To put it more bluntly, he lied.

I read the article published on the Daily Observer in which Mr. Werner claimed to have been a "therapist" and a "clinician". See here:http://liberianobserver.com/news/meet-liberia%E2%80%99s-new-health-minister-designate... Obviously, the words were used loosely here in layman terms. However, Mr. Werner should know the professional definitions of the words he used to describe himself. As Mr. Fahnbulleh points out, one needs professional licenses to practice as a "clinician" and a "therapist". Mr. Werner chose to deliberately lie to augment his credentials; he should be questioned about his statements and made to provide proof of the claims he makes. Upon failure to do so, his nomination should be rejected.

It could be argued that the political environment in Liberia is so morally contaminated, perhaps it shouldn't matter that one candidate has lied. After all, doesn't everybody else? It would be a pointlessly humongous task to point out similar discrepancies in the present administration. Seemingly, such lies and embellishments are the natural order of the day. One could even argue that it is unfair to single out Mr. Werner for scrutiny at this time. After all, the president moves the former Minister of Education to the position of National Investment Commissioner. Some fair questions would be, is the candidate qualified for that position? What are her credentials and professional track record? Is she qualified solely on the basis of the mere possession of a PhD? Does holding a PhD mean she knows anything about investments? The African "book-man-mentality" rules the day in Liberia. Once a candidate possesses a terminal degree that candidate is qualified to hold any position, no matter the discipline. The idea of specialization does not come into play in Liberia, unfortunately.

President Sirleaf has also recently appointed Mr. Gyude Moore to the position of Public Works Minister. Mr. Moore is said to have obtained an MBA (Masters in Business of Administration) from the prestigious Georgetown University in Washington, DC, USA. But is he the best qualified candidate for such a position? If one were to question the president's preference in this matter, one has to realize the pattern the president has set: She appointed the late Willis Knuckles to the position and later on appointed Kofi Woods to the same portfolio. Nine years after her ascendancy to the presidency she claims that Liberia is still suffering from the devastation brought on by the civil war that ended over a decade ago. But how does she intend to remedy the problem by these senseless appointments? What did she expect Mr. Knuckles or Mr. Woods to accomplish in terms of improving the state of public works in Liberia besides personally enriching themselves? Nothing. And nothing was accomplished.

In this new package of appointments, one has to also question the motive of the president appointing Dr. Wede Brownell to the position of Deputy Foreign Minister for Administration. After receiving a PhD in Accounting or Business Administration, Dr. Brownell taught at a university in the states for a brief period before accepting a highly acclaimed academic position at the University of Liberia. After a publicly contentious stay in that position, she was forced to flee. All of a sudden Dr. Brownell is named Deputy Foreign Minister? If she were trained to be an academician but miserably failed in that line of work, we are now led to believe that she will perform with stellar acclaim in a setting about which she knows nothing. Astounding logic, one must admit.
Again, in all fairness, perhaps we should not be questioning the appointment of Mr. Werner to the sensitive post while ignoring the rest of the package. After all, Mr. Werner is a very intelligent person with ample academic qualifications as the president's other appointees; all the president's nominees should be given equal scrutiny. So what sets Mr. Werner aside? Simple. He lied. His lie is a public lie and deserves the public scrutiny it invites. Mr. Werner should have stayed the course and remained silent on the sidelines as his confirmation battle before the Liberian legislature ensued. But because of over-ambition and reckless boldness, he has overplayed his card to ensure his success; that tactic has backfired. His nomination has been rejected, although he has previously passed confirmation before the same body.

But if one were to accept the allegation that the national state of affairs in Liberia has degenerated to a morally contaminated environment, why should we care about Mr. Werner's appointment? After all, it might be a cynical ploy for the legislature to exploit the executive. They could be rejecting his nomination now only to put pressure on the president; they might be holding out for approval until certain bargains are made and they might approve the nomination subsequently. If that is the case, as we have seen before, what will have been gained by opposing this nomination now?

The answer is simple: Our opposition to this appointment must be a matter of record. Other Liberians are free to support Mr. Werner, and I'm quite sure they do and will continue to do so. Our opposition may not matter in substance, but let it be a matter of record; not just for the present-day record, but for the sake of posterity. If anyone were to question this appointment in a future generation, let the record show that George Fahnbulleh opposes it and I support Mr. George Fahnbulleh. In my particular case, I specifically oppose the nomination because Mr. Werner is on record of lying to the Liberian public; I consider that a grievous offense.
---
---