Our Duty is to Stand up Firm in the Face of Police's Nimely Shooting spree: Not Whistle by the Graveyard of Terrorism at Our Own Peril


By James Torh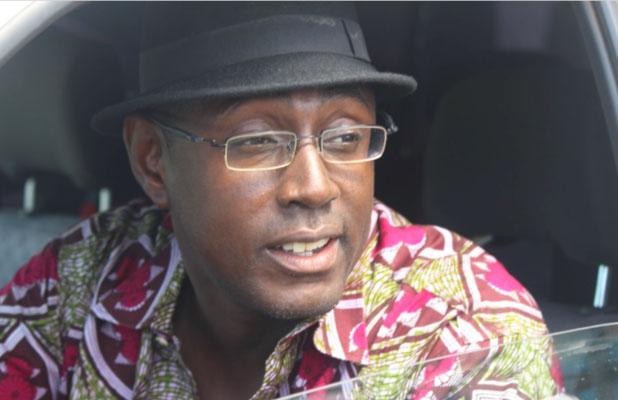 Samuel Nimely (aka PI)
Photo - Courtesy of Daily Observer

A commissioner of the Liberian National Police as chief of Intelligence and Interpol is accused of allegedly cowardly shooting to death at a close range of a resident of Sinkor Old Road on October 21, 2014. Samuel Nimely (aka PI) is known for his notorious, indisputable character and thuggish temperament. He once served in Charles Taylor's demon forces as deputy chief to Taylor's son Chuckie Taylor in the then conflict polluted Liberia, a chaotic society and hostile territory during the hey days of Charles Taylor. The demon forces were a group of militias, a murderous brigade armed with guns, weapons and charms and that had links with terrorist-Al-Qaeda network of the late Osama Bin Ladin. A group of barbarians who never had regards for human lives participated in blood-spattered events in carrying out the order of our then former President.   

The Old Road Community is saddened and rightfully outraged because evil, anarchy and savaging angled in their community with the blood of an innocent resident and son of Liberia pour in the ground plague and pains. The Police Commissioner Nimely's alleged killing is been featured prominently in the news since last week. Two of his accusers that walked to the offices of the Independent National Commission on Human Rights with a written complain say Commissioner Nimely invited some police officers after allegedly killing the young man believed to be in his early 20s and bagged the body in Ebola bag and was taken way. ''It is frightening but more than that it is enraging. I saw PI when he shot the man and the man helplessly dropped against the fatal bullet that pierced his chest'' said one of the complainant.

But Police spoke man certain Sam Collins hiding behind propaganda who remained unmoved by the colossal suffering of others prematurely tweeted in his defense in what is called ''reckless'' and ''self destructive'' mood has been left scrambling to explain himself that the young man was treated at JFK Medical Center and later processed by the Ministry of Justice. Can you imagine!  
This is not the only allegations of medieval barbarity or sadistic atrocities that have been floated. For years, word was all over the place that Commissioner Nimely is a wolf gunman and even boasted, promoted and defines himself as a mad shooter is going around wreaking havoc and tragedy in a blaze of what we called  ''twisted glory''. On May 27, 2013, he shot and burst the legs of Nosh Gabriel on Capitol Bye Pass.

Judging from his actions, the questions are pointed and, thus far, unanswered. How did Nimely (aka PI) get on board to be police commissioner for intelligence? Who vetted and recruited him? Have they exercised intellectual scruple of his past record? Had he been on the monitoring radar and gone through the looking glass as deputy chief to Taylor's son Chuckie of the demon forces? Who mixed up all the apples, oranges, and bananas?  What next? Where next?      
            
 It is simply not enough anymore (if ever it was in the first place) to offer the banal rhetorical static from the Liberian National Police that follows each murderous event of Police Commissioner Samuel Nimely (aka PI): that these horrors - the homicides "have nothing to do with true police work." We think Commissioner Nimely (aka PI) who flourishes in the police organization is merely a misguided soul who does not properly know and understand how to interpret the police work. Nimely was in West Point on August 20, 2014 during the shooting incident that sent Shaki Kamara to his early grave with his tactical rifle displayed. 
The Liberia National Police officials including Sam Collins- okra mouth or copper coating (tongue placed firmly in cheek) and probably other law-enforcement investigators full attention should be drawn and should turn collectively blue in the face of security risk in our communities of the police Commissioner's brutal mind who is ruthlessly and irredeemably rooted in the police and brought to justice. In the last couple of years under Director Massaquoi, what a crowding and a tangling of events we have seen. We draw too from the reckless drift of the police brutality and unprofessional approach to policing is a deep sadness. Let us give our head another shake, Liberians!
---
---