A Tribute to Daniel "DJ" Johnson: A Man of the People
By Theodore Hodge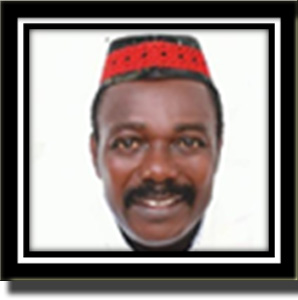 Hon. Daniel Johnson, former Mayor of Monrovia is dead
Since I learned of the death of Daniel "DJ" Johnson, I have felt a very strong inclination to write something in memory of the fallen hero. Somehow the seemingly simple task has proven to be too difficult. I don't know exactly why, but perhaps it is because the news of DJ's death came as such a tragic shock, a shock that I'm yet to overcome emotionally. It is hard to say those final words about a departed friend
Rudyard Kipling, the quintessential poet and British Nobel laureate described the ideal man as being one with certain qualities among which were stoicism, humility, patience, truthfulness, dependability, perseverance, and above all, caring for others. Such a man was just as comfortable among the highest and lowest echelons of society. DJ walked hand in hand with ambassadors, army generals, legislators, cabinet members and even presidents; yet he never lost touch with the common man. He was a personification of the attributes described by Kipling so long ago, but yet so true today and perhaps will be for time immemorial. Daniel was born a child, lived like the ideal man, and died a hero to many. May his soul now rest in perpetual peace as he joins the dearly departed.

Here is a poem I would like to think DJ would have liked. Written by an unknown author, it reads:
One at Rest
Think of me as one at rest,
for me you should not weep
I have no pain no troubled thoughts
for I am just asleep
The living thinking me that was,
is now forever still
And life goes on without me now,
as time forever will.
If your heart is heavy now
because I've gone away
Dwell not long upon it friend
For none of us can stay
Those of you who liked me,
I sincerely thank you all
And those of you who loved me,
I thank you most of all.
And in my fleeting lifespan,
as time went rushing by
I found some time to hesitate,
to laugh, to love, to cry
Matters it now if time began
If time will ever cease?
I was here, I used it all,
and now I am at peace.

---
---
---