Missing and Found Lawyer: Standing in the Need of Prayers

By: Theodore T. Hodge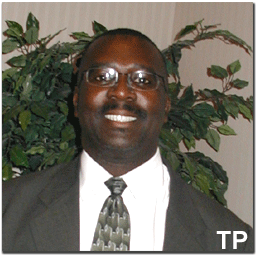 Counselor J. Fonati Koffa
For the past several weeks the Liberian community in the US has been abuzz with the news of a high-profiled lawyer turned fugitive. According to several reports published by The News & Observer (a daily newspaper in North Carolina), several charges were being brought against Mr. Jonathan Fonati Koffa, who until recently served as a legal advisor to the Charles Walker Brumskine presidential campaign --  (Former Senator Brumskine has declared his intentions to contest for the presidency in the upcoming national elections of Liberia scheduled for next year).
According to a series of articles published in the paper, Mr. Koffa was been sought because:
"A couple from Canada claimed they had paid him $10,000 for a visa…"
"Faces a civil suit for $200,000 from a mortgage refinancing for a Raleigh couple".
"Wilbert O'Neal of Zebulon claimed that he paid Koffa $5,000 to represent him in a personal injury case…"
"Betty J. Strickland, owner of Triangle East Homes, claimed that Koffa was wired $72,727 in November as part of a closing on a deal for a manufactured house. He then wrote a bad check for that amount, according to police".
"The US Department of Agriculture launched an investigation of Koffa because he has failed to pay nearly $200,000 he was supposed to hold in trust…"
"Had not paid nearly $27,000 in federal and state income taxes in recent years".
"Koffa was delinquent on a $300 bill due for property tax on a 1998 BMW".
Although the math doesn't quite add up, the police chief of Zebulon, Tim Hayworth, declared: "If all the speculation proves justified, Koffa may have absconded with up to $2 million when he left town…"
It was also reported that Caroline Bakewell of the North Carolina State Bar had confirmed "it obtained a court order late last year forbidding Koffa from handling client funds". According to the article, "Koffa faces charges of fraud and a felony count of writing a worthless check… He may face embezzlement charges if investigators determine that he spent the money for personal uses".
In addition to the charges involving the misappropriation of monies, it was revealed that Mr. Koffa had left a muddy trail involving his character. According to one article:
Koffa claimed he was born in Chicago
He also listed Monrovia, Liberia, as his place of birth
Koffa pleaded guilty to two counts of writing worthless checks
Koffa claimed his second marriage was his first (a mental error?)
Every other day a new article surfaced with additional charges. It was obvious Koffa was being sought by the authorities in North Carolina and federal authorities as well. Somehow, however, Koffa was missing and wasn't speaking. It was difficult for the prudent man to draw any conclusions, although many questions sprang to mind: Where is Koffa? When is he going to step up to dispute the veracity of these claims? Are these charges true or trumped up charges? Could a man of Koffa's learning and standing in the community risk his reputation for such petty change? What is Koffa's version of this unfortunate saga? For the time being, the whereabouts of Koffa remained a mystery to many.
Finally, Counselor Brumskine's political party and his presidential exploration group issued a joint press release in support of J. Fonati Koffa, the accused lawyer. If any one was expecting some hard answers to the mystery, none were forth coming. However, the public was assured that the political camp was "praying" for Mr. Koffa. To be exact, this is what it said: "Our prayers remain with Mr. Koffa, who has demonstrated an outstanding sense of nationalism and served our organization with an unbeaten dedication to our mission of creating a proud Liberia under the rule of law". (It is always a bad sign when a political camp begs for prayers).
It should come as no surprise to anyone that a lawyer-politician in public service will attract some conversation when he becomes the "news". The Liberian community, being no exception, put a few handles to the story - in other words, they discussed the story from their varied perspectives. After all, Mr. Koffa had thrust himself in the spotlight when he took control of the Brumskine campaign. But as the saying goes, "Some people would like to have their cake and eat it, too." In this light, a Marcus Tarpeh, MD wrote:
"Though not surprised, we are again witnessing the low life caricature of the misfortune of another young Liberian who has been accused but not found guilty of alleged misconduct. The case in point involves my fellow Cathedral High alumnus, Mr. J Fonati Koffa, Esq., a brilliant young Liberian lawyer from Sinoe, who rose from mediocrity to prominence upon his own bootstraps…" He made a tactical error, in my view, when he referred to others as "political hate mongers, tribalists and social divisionists". [Sic}.
Writing with deep passion and anger he said: "For some, it really does not matter that Mr. Koffa, despite multiple odds rose to become a great asset to his community and an emblem of pride amongst Liberians here in the US by rising to high levels in the state government. It does not matter to some, that many Liberians benefited from his influence earned through tireless efforts and innovation…" 
It was obvious the good doctor was not making any positive contribution to this story, but only interested in issuing a diatribe. For example, does it make any sense to refer to Mr. Koffa, the son of a career army officer and diplomat as coming from a humble background, overcoming tremendous odds? The kid went to Cathedral High, (an elite catholic High School in Monrovia), transferred to Japan where his father took up diplomatic assignment and finished high school in Chicago. According to the story, he learned to speak French and Japanese, in addition to English, but did not have the time to learn Kru, his father's native tongue.
Dr. Tarpeh refers to such an upbringing as rising from "mediocrity to prominence upon his own bootstraps". We always have to be careful when we use the 'bootstrap" analogy, because some people never even had boots. From what we gather about Mr. Koffa's upbringing, he had plenty of boots and other footwear; he could afford to pull himself up.
Since the doctor seems to think that tribalism may be at work when others in the Liberian community think and write about others, is it not logical to conclude that he may also be guilty of the same phenomenon? Both Mr. Koffa and Dr. Tarpeh went to Cathedral High, in addition, they both probably hail from Sinoe; at least it is clear they are both from the Kru tribe. Is it a coincidence that the doctor is taking up for his homeboy, although he is not known to have taken up for any other Liberians in this public manner? Is that tribalism at work subconsciously? Is a clinical analysis needed to prove that? I don't know.
Dr. Tarpeh does not ask the public to pray for Mr. Koffa, after all, he is a man of science. But he ends his ramblings with this quotation: "To be a moral judge, one would have to start with the man in the mirror..." Dr. Tarpeh, I will take the liberty to remind you that when most Liberians look in the mirror they don't see a fugitive. We must each learn to individually answer to our own shortcomings; collective guilt does not apply.
A Mr. Samuel Joe, who writes, however, returns us, to the issue of prayers: "Every man makes mistakes and that's part of human. If Mr. Koffa finds himself in such predicament, it is not fun and/or an event that Sirleaf should capitalize on to ridicule him. Koffa is a human being who is prone to mistakes, that is if he commits those crimes as alleged. What he needs now from all his compatriots is not ridicule, but to offer prayers and support for him and his family. In this light, my family and I join other Liberians and relatives of Mr. Koffa, including his wife and children to offer our prayers and we wish him the best of all lucks."
From Monrovia comes the news that Cllr. Brumskine addressed the matter briefly. "With regrets, I have accepted the resignation of Counselor Jonathan Fonati Koffa, as legal advisor to my campaign". Cllr. Brumskine is said to have described Mr. Koffa as "a friend and brother" also said, "My prayer is with Cllr. Koffa and his family". At least he didn't ask the rest of us to pray - that effort may be an exercise in futility.
Meanwhile, the missing lawyer finally re-emerged to dance to the tunes. Accompanied by his attorney and members of his family, he was taken into custody about 10:30 Monday morning and released Monday night, after posting a $100,000 bond. He did not ask for any public prayers, although he may need them. For now, he knows what a good lawyer is supposed to do: Get himself a damn good legal team otherwise he will (if found guilty) be sending post cards from a federal prison to Liberia. The struggle continues!
---
---