Counselor Jonathan Fonati Koffa Pleads Guilty to Embezzlement

By: Theodore T. Hodge
The Perspective
Atlanta, Georgia

Reposted: June 9, 2016
Though this article was published on November 22, 2005, current developments in Liberia necessitate the re-posting of the article.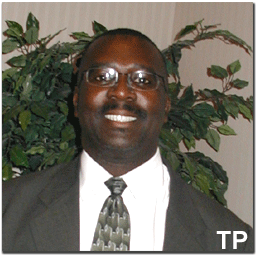 Counselor J. Fonati Koffa
A story many in the Liberian communities and other interested parties have followed is coming to a climax: The News Observer has reported that Counselor Jonathan Fonati Koffa has pled guilty to "four federal charges related to the suspected embezzlement of $500,000". The paper also reports that Koffa could face as much as "10 years in prison and a $250,000 fine." He now awaits sentencing, which occurs in January.
Jonathan Koffa, a native-born Liberian is also a naturalized United States citizen. He is a former Zebulon town manager (a town in North Carolina) who is now "charged with stealing government money and committing mail fraud, and two counts of wire fraud", according the News Observer.
Also according to the paper, "Koffa, who was disbarred in April, now faces state charges of mishandling client money".
This case arouses a lot of conversation among Liberians because Counselor Koffa is no ordinary Liberian. Many call him "brilliant, dedicated, ambitious" and use other flattering adjectives to describe him. He is, however, best known as a colorful figure and close associate of Counselor Charles B. Brumskine, who finished third in Liberia's most recent presidential race. He was officially listed as a legal advisor to Counselor Brumskine and he was an influential and founding member of the Friends of Brumskine (FOB) a political action group organized to promote Counselor Brumskine's presidential campaign.
Although much has come by way of rumors, US federal authorities are now charging the embezzled funds were used to benefit a "political figure" in Liberia. Who was the political figure? Your guess is as good as mine. Since Koffa awaits formal sentencing in January, maybe it's only a matter of time before that dark figure, the "political figure", gets exposed and probably has his or her day in court as well.
For a historical recap, please see an earlier article: http://www.theperspective.org/2004/mar/missingandfoundlawyer.html

While charges of alleged professional misconduct and possible criminal acts were emerging, Koffa had mysteriously disappeared. Yet his supporters and other well wishers tried to downplay or even dismiss the seriousness of these allegations.
The FOB issued this statement: "Our prayers remain with Mr. Koffa, who has demonstrated an outstanding sense of nationalism and served our organization with an unbeaten dedication to our mission of creating a proud Liberia under the rule of law". (Interesting phrase: "under the rule of law").
One of Koffa's friends, Dr. Marcus Tarpeh wrote, lashing out at others who dared discuss the case publicly: "Though not surprised, we are again witnessing the low life caricature of the misfortune of another young Liberian who has been accused but not found guilty of alleged misconduct".
The good doctor continued: "For some, it does not matter that Mr. Koffa, despite multiple odds rose to become a great asset to his community and an emblem of pride amongst Liberians…" It would be interesting to read another commentary from the doctor but I doubt it very much. Would he concede that maybe Koffa betrayed those who held him in high esteem? I hope he puts on his dancing shoes, because he must now dance to the tune he played.
Many offered their prayers for Koffa. Mr. Samuel Joe wrote: "Every man makes mistakes and that's part of human… What he needs now from all his compatriots is not ridicule but prayers and support…"
Counselor Charles Walker Brumskine, during his quest for the Liberian presidency found a moment to address the disturbing issue: "With regrets, I have accepted the resignation of Counselor Jonathan Fonati Koffa, as legal advisor to my campaign. Describing him as a "friend and brother", he also said, "My prayer is also with Cllr. Koffa and his family".
Jonathan Fonati Koffa has pled guilty to federal charges which amount to about a half million dollars. He will apparently have plenty of time for reflection; he faces two years behind bars, if convicted. That does not include charges on the state and local levels, where he is said to have defrauded his own clients, eventually forcing one to foreclose her business after suffering serious financial hardship.
Well, Counselor Jonathan Fonati Koffa has a lot of prayers going for him. Many wish him well. But in a court of law, for one facing such serious charges, prayers are usually not enough. The time to find a high-powered defense team is now, that is if he doesn't already have one. Lawyers don't eat prayers. Just ask Jonathan Fonati Koffa.
Ironically, the name "Fonati" in Kru means: "Await your turn". Apparently, Fonati was in too much of a hurry to heed, which brings us to the Liberian parable: "Hurry, hurry bursts trousers".
---
---