My Recollections of Our Childhood Days: A Tribute to the late Alhaji Saku B. Sillah, MS, BA


By Al-Hassan Conteh, Ph.D
Ambassador of Liberia to Nigeria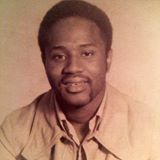 The late Saku B. Sillah
This is a story of my recollections of a fun-filled life growing up with the late Saku Sillah and a host of friends in Monrovia, Liberia, during the Sixties, our childhood years. Saku passed away on August 12, 2016, after a brief illness, during a business trip to Conakry, Guinea.  May his soul rest in perfect peace.
Three things, besides family values, shaped our young lives and characters during those fateful days: modernization in Liberia during the sixties, popular culture, and schooling, including the Karanta (Islamic School). Saku featured prominently in all these contexts, in what a mutual friend, Mohammad Sidibay, describes as "genuine and authentic friendship based on sentimental feelings for one another."
I must say that the Sixties, especially up to 1966, were, in my experience, the take off period of Liberia's modern era of social change. Although very young then, we experienced the excitement, festivities and activities of national and international events.  For example, there were the post-Independence Day children's dances and children parties as part of President William V.S. Tubman's inauguration.  We were also part of the waving youngsters when Queen Elizabeth, II visited Liberia to celebrate Liberia's Independence Anniversary. The view of Tubman and guest in his convertible car is indelible in my mind.   We enrolled in President Tubman's new, Monrovia Consolidated School System (MCSS), and experienced the Government's massive public health measures and school supplies and feeding programs.  I have a vivid recollection of the aroma and sight of new books, including the landmark copy books with President Tubman's photo and his signature five-point pocket fold, shown to me by Saku, one day after school at Daniel E. Howard Memorial located in Monrovia's Duncan Alley across the street from my grandmother's house. 
It was also in the Sixties when President Tubman helped to organize the OAU (Organization of African Unity) in Sanniquellie, in Northwestern Liberia. And then came the Apollo 11 landing with Astronauts Neil Armstrong and Buzz Aldrin walking on the moon. And we all wanted to be astronauts. 
We experienced our share of national and international trauma. For weeks, in the mid-sixties, Monrovia was on edge with the news of a desperado gun man called Yarpkawolo on the Firestone Highway, wreaking havoc on the Liberian army.  We heard that a government official had allegedly taken his wife from him.  We also experienced the national trauma of the Professor Obi Incident of then Cuttington College and Divinity School, when it's Chemistry Professor, Dr. Obi, went on a shooting rampage at the Chase Manhattan Plaza on Randall Street, where the School's administration had its Monrovia office, and assassinated the Episcopal Bishop. Dr. Obi was later arrested in Gbarnga and sentenced to death by the Tolbert Administration. Then came the assassination of President Kennedy in Dallas, Texas. As young beneficiaries of his Peace Corps Program, we felt like the world had come to an end.
We also experienced the glitters of Monrovia's incipient modern infrastructure and construction boom.  The German firm, Sharmag, was responsible for electricity, while the Italian company, Viannini, built the roads.  Saku, the young entrepreneur, seized the moment to make and sell "pop corn."  Our first experience with the pop corn machine and eating popcorn at his father's, Alhaji Mamadee Sillah's residence on Lynch Street in Monrovia.   During those days his father was popularly known as "Charlie Number 9," the licensed name for his lucrative African Arts business. Saku must have cultivated his love for African arts from that experience.
Television arrived in our young lives on ELTV (Liberia's Television Station) with a bang.  Our afterschool chats were dominated by TV movies, including Cheyenne, Bat Masterson, the Untouchables and the Fugitive. It was a wonderful, out-of-this-world experience to watch movies and other entertainment at night on ELTV.  Another afterschool activity we shared was visiting Captan Bookstore on Randall Street, Monrovia, to read and buy the latest Marvel and Detectives comics and classics.   
Saku and friends attended separate MCSS and other morning schools: Daniel E. Howard, St. Patricks Elementary, Demonstration, C.D.B. King.  But in the afternoon, we all congregated at the Karanta (Islamic School)   under the tutelage of Karomo (Teacher) Sainkun.  The Karanta was located in the compound of one of Liberia's famous businessmen at the time, Alhaji Karamo Kaba (popularly known as KK for short), in the PHP Suburb of Monrovia.  The Karanta was an education Mecca for the children of many of Monrovia's Muslim families in the Sixties: The Kabas, Sillahs, Diakites, Kromahs, Kamaras, Turays, Billohs, Jallohs, Sheriffs, Daramys, Keitas, Sidibays, Karankays, and Contehs, among others.
The scene of Saku's daily arrival and departure, at the head of his siblings, is unforgettable. On many occasions, after school, he would ask me to play a tune we liked on my small harmonica.  And Saku sang melodiously ahead of us, as we all danced our way home.  I knew then that Saku loved music.
Saku particularly stood out during Imptihan (examination).  This was an experience like no other, when each student of the Karanta was required to recite assigned passages from the Holy Qur'an in the presence of an anxious assembly of families. Saku was always excellent in that exercise. In fact, it was the Karanta that gave Saku and his host of friends the foundation of Islamic education.
Saku was the captain of our soccer team, Sea Never Dry (or SND for short), which included many kids from the Lynch Street Community and other parts of Monrovia.  There were not many places to practice soccer in Monrovia during those days. We used a fenced, private property on Crown Hill, known to us as "Secret Field" to practice. Luck ran out on us one Saturday afternoon when the property owner sent for the police, and we had to climb the high fence with lightening speed to escape.  This was another joke among us for the keeps. Our soccer heroes then were the great players of Invincible Eleven, Barrolle and Connection, who also played for the Lone Star, Liberia's soccer team: George and Garrisson Sackor, Ma Saah, Wanibotoe, Jackson Wear and his famous "32" kick.  This was Liberia's golden age of soccer.
Next was popular culture. On top of the list was the Sunday Afternoon "Children Show."  The main cinemas were Gabriel, Roxy, Shiela, and Walker, and Crown Hill.  Our favorite was Gabriel, which featured the T.A.M.I. Show with all the great pop music stars at the time: James Brown and the Famous Flames, Chuck Berry, Marvin Gaye, Diana Ross and the Supremes, the Rolling Stones, the Beach Boys, and many others.   Gabriel also showed "To Hell and Back," with the US World War II hero Audie Murphy, and the Ten Commandments with Charlton Heston. 
Saku and friends competed in imitating the soundtracks and voices of our heroes.  James Brown with his and legendary dance moves was our all time favorite. But guess who was the best in singing and dancing Brown's "Please, Please, Please," and "Out of Sight."  You got it: Saku.  I think the movie T.A.M.I., the talent shows in Monrovia's schools, particularly Sherman Brown's Teenage Dance Time on ELTV, must have sparked something spectacular in Saku. They groomed the musical talent that later made Saku one of Liberia's musical superstars and stage performers. Because of his melodious voice and dancing talent, Saku was a household name in all schools, especially among the girls of St. Theresa's Convent on Randall Street.
We looked forward to July 27 every year. It was the date after Liberia's Independence Day when the government held "Children's Dance Time" for kids from all walks of life.  The grand program was held in a Pavilion at the intersection of Broad and Mechlin Streets, near Alaska Ice Cream, another favorite spot.  Children appeared in their best attires for the show.  Sidibay recalls an occasion when Saku out dressed all his pals with a beautiful suit and very attractive tie.  The trouble was that his suit was twice his size, which caused a lot of laughter and teasing from friends.  Saku stormed out of the party in anger.  That was a lasting joke on him.
Swimming next to Providence Island, under the Vai Town Bridge linking Monrovia with Bushrod Island was another favorite weekend activity. A pal was always asked to look after our clothes.  On one unfortunate afternoon under the bridge, the chap guarding our clothes played mischief and disappeared with our trousers.  We had to wait for night fall to walk home half naked. You can imagine the wrath we faced from our curious families.
Saku and siblings occasionally visited Levuma and Amadu Town on the Bomi Hills Highway, where his maternal grandparents lived.  His grandfather, Chief Amadu Zwannah Sarnor, was also the Representative of Dowein District in President Tubman's Government. His Chiefdom was in Amina, otherwise known as Amadu Town.  I never made it to Levuma and Amadu Town with Saku.  But he always told me the fun he had with his grandparents and other relatives. To this day, his stories of Levuma and Amadu Town remain in my consciousness of what sounded like paradises far from Monrovia.
To conclude, Saku was one of our most charismatic and altruistic childhood friends. He had the natural gift of building long lasting bonds with friends. He loved his friends, families and relatives.  He kept in touch with all his friends and relatives and knew how to make people in all age groups special.  He maintained these traits as long as I knew him.  I will really miss dear friend, "Saku the Man Sillah." May the Almighty God grant him His Everlasting Mercies and Paradise.
---
---