Celebrating Football Legend, Sarkpah Nyanseor, At 60



By Benedict Nyankun Wisseh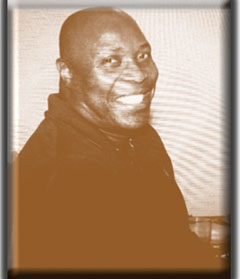 Sarkpah Nyanseor
In sports, it is common for every former athlete to be referred to as a legend by people who have watched them play. Therefore, in Liberia, it is not strange that we have taken to doing it, greeting and referring to every former athlete as a legend. We do it, undoubtedly, as a genuine appreciation and respect for the athletes. But that demonstration of appreciation and respect becomes an obligation when the athletes have aged and no longer can run again, leaving us to reminisce about their performances in order to comfort and satisfy our inability to reverse the trajectory of the clock on their ages to watch them perform again. In other words, we wish for the athletes to remain young and play forever. One such athlete, for whom Liberians wish for this fate, is Sarkpah Nyanseor. But the clock on aging will not allow him to come out of retirement because on September 26, 2016, Sarkpah turned 60 years old. Yes, the footballer who, along with Solomon Sipply, was the best central defender in the second half of the 1970s, but, after Sipply's departure to America, stood unchallenged as the best central defender in Liberian football in the first half of the 1980s. Had Borbor Gaye and Sipply not played in that same position, the tasks would have been common for all followers of Liberian football to unanimously declare Sarkpah as the country's greatest and best central defender ever.
To honour this milestone, Liberians from different walks of life gathered in Newark, New Jersey, for a three day events celebrating the 60th year of Sarkpah's life. Although the actual birth date was September 26, the celebration was brought forward to September 3 to accommodate the schedules of those who travelled long distances and needed the conveniences the Labor Day holiday offered for them on Monday. All who attended the three day events were motivated by different reasons. Some came because Sarkpah was a teammate, others came because he was a great footballer, and others did because he is a likable and gregarious person. Better yet, many came because he is a genuine person and not one whose character is complicated to comprehend, trust and appreciate because of a multiplicity of deceptions and contradictions. But the latter is overshadowed and concealed by the fame football has brought him when it began its life in 1974.
Except to those who followed "Round Town Football" in Monrovia and watched its games in which St. Jerry's, ABC, BYC, Young Warriors, Leeds United, Green Eagles and many others were the competing antagonists every Sunday, Sarkpah was an unknown player. But those who watched Sarkpah play for St. Jerry's, always came away impressed with his skills and a prediction to be a good player at the highest level of Liberian football. In 1974, Sarkpah was recruited by IE to play keft-wing, a position he had played for St. Jerry's, a team that was based in PHP. The team had produced Anthony Gray and Frank "Jericho" Nagbe, who were playing for IE and the Lone Stars and were already national football stars in 1974. Generally, Sarkpah's skills were good, but they were incongruous for a winger's skills, left or right. For a country that was addicted to Lawson "Apollo" Teah's wizardry on the left-wing and desperately wishing for his capable replacement after his departure for Sierra Leone, Sarkpah was expected to be the replacement. But Sarkpah was no Apollo Teah. Unlike Apollo, Sarkpah was lacking in quickness and speed and, as a result, the required crossings of the ball were not delivered by him timely to create goalscoring opportunities for his side. Sarkpah was also playing for Wells-Hairston where he was a student. It was while playing for Wells-Hairston that he came under the tutelage of the late Anthony Nagbe Wisseh as his high school football coach. Wesseh was a retired star midfielder for the Lone Stars, IE, Barrolle, and St. Joseph's Warriors from the late 1960s to the mid1970s, when he, Patrick Arthur, Patrick Teah, and Sylvester Weah were masters of the midfield. As a player and coach, Wesseh was imaginative and always strategizing with players. The result of one of his imaginations led to an experiment that placed Sarkpah in the central defender position for Wells-Hairston, where he performed consistently impressively than expected in the high school football league. And needless to say that IE's Ghanaian coach, Osei, was so impressed that he convinced himself to select Sarkpah as his first choice to play the central defender position for IE. Gradually, Sarkpah adjusted to the position before the watchful eyes of Liberian football fans, one of whom was me. At this time, I was still struggling to establish myself in "Round Town" games, which were the beginning but highly competitive level of Liberian football and attending Sanford Dennis Junior High School that was located near Crown Hill Theater on Crown Hill. This school, unexpectedly, would make my path to cross Sarkpah's.
Sanford Dennis shared the same building with another school, a high school that operated under different name in the night. The night school registered to play in the high school league. But the problem was that the school had no players to play. So, the two schools, surreptitiously conspired and arranged for us to play under Sanford Dennis' name. It was illegal for Sanford Dennis' to play in the league since it was not a high school. But nobody bothered to raise questions and so we kept playing and winning. It was while playing for Sanford Dennis in 1975 against Wells-Hairston that I first played against Sarkpah. In the game, our paths did not cross directly because I played at the central defender's position against a Wells-Hairston's team that featured Philipee, Johnny Grant, the late Anthony Nagbe, Meally Freeman, Josiah Nimely, Solomon Cooper, Joker, Sarkpah, Anthony Jlateh, and Philip klah. We lost the game, but in a penalty shootout that eliminated us. After the game, Sarkpah and I had a simple handshake and went our separate ways. I returned to playing in "Round Town Games" while Sarkpah carried on playing for IE. But, later in the year, we met again, this time as teammates playing in LAMCO, Yekepa.
In November, 1975, Sarkpah, Joseph Forkay Nepay and I were recruited by Roosevelt Davies to play for a team named Seasoners in LAMCO, Yekepa, in a very good league that was run by LAMCO Sports Commission. Seasoners hand made it to the semifinal using players from the Carroll High School football team. But against Zangba in the semifinal, a team that was constituted by half of the players who represented Nimba and Bassa Counties respectively in the "County Meet," Seasoners were believed to have no chance to advance to the final. This led to the decision by Seasoners' officials to reinforce the strength of the team with outside players like us. At this time, Sarkpah and Forkay had established themselves as national star players and were recruited on the strength of this resume. Although I was on the periphery of Liberian football stardom, Davies recruited me because of a friendship in which I came under his tutelage and that of J. Dominic Bing. But having played with him, Davies was confident that I was not going to disappoint in Yekepa. This would mark the first time Sarkpah and I met and shared a common space and conversation.
In the automobile to Yekepa, I was squeezed between Sarkpah and Nepay in the back seat, perhaps to remind me of my standing then in the Liberian football community. The long ride from Monrovia left the door ajar to the opportunity for me to know Sarkpah as a person. For a person who was a national superstar, Sarkpah was remarkably polite. At our first stop, it was "my brother, you want something to drink?" In addition to this, he was very funny as he loquaciously told stories about his St. Jerry's teammates that had us laughing. We arrived in Yekepa at about one o'clock in the morning on Saturday. We were greeted at the front door of the house where we were to lodge by a 13 year-old boy named Lester Patmore, but who was known popularly as Backay. He came out looking for Sarkpah and Forkay. He told Sarkpah that they "heard too much" about him and expected him to "play good." Sarkpah politely responded "okay, I will try." Although the response appeared to be simple, Sarkpah's performance demonstrated that he took it seriously. He was tough and rough, but yet flamboyant and immaculate when he defended. We won the semifinal game against Zangba and went on to defeat Hollywood F.C. in the championship game.
The indication from the two games left no ambiguity that Sarkpah was breaking away from the conventional way of kick and follow, without elegance and flair that Central defenders before him had played. Already a skillful player, he brought elegance and flair to the position that left both spectators and fellow footballers mesmerized. By 1976, when I debuted for Bameh, Sarkpah had completely altered how the position was played. While Sipply and Gaye, as defenders, were brilliant at marking, anticipating and intercepting plays because of their finesse, vision and tactical intelligence, Sarkpah, blessed with impressive physical and mental attributes, such as strength, concentration and endurance, combined power and elegance to make accurate tackles. But Sarkpah's ability, although admired and appreciated by the Liberian fans and respected by his colleagues, was untested by foreign players outside of Liberia in another country. This test, however, came in Freetown, Sierra Leone, where IE had had gone to play two friendly international matches against East End Lions and Real Republicans. By this time, I was a member of IE after I joined the team from Barrolle in 1977.
IE's arrival was preceded by a Sierra Leonean newspaper article, written by Mr. Wilfred Leeroy Kanu, a Sierra Leonean who was my English teacher at Charlotte Tolbert Memorial Academy and, currently, a senior diplomat at the Sierra Leone's mission at the United Nations. In the article, Mr. Kanu spoke highly of IE and Sarkpah's football prowess and warned them not to underestimate us. In our first game against East End Lions, Sarkpah was quickly put to the test by the late Ismael Dyfan, an attacking midfielder who combined quickness, speed, skill, vision and balance as a p!ayer. As if it was advertently designed by the two teams, less than ten minutes into the game, a long pass was made to Dyfan just outside of the penalty box, where he was met by the late Anthony Nagbe and Sarkpah. But, with his quickness, Dyfan beat Nagbe easily and with a feint and quick speed, he got by Sarkpah and had an opened access to our goal mount against the late Sekou Gomez. However, the swift intervention of "The Commanding General," Klay Andrews, dislodged the ball from Dyfan's possession for a corner kick and prevented us from conceding an earlier goal.
As a defender, Sarklah had been beaten before by other players. But the ease with which he, along with Nagbe, was beaten by Dyfan was unusual. Therefore, it was concerning to us that while the ball was being retrieved for the corner kick to be taken, Klay Andrews, Teah "Fokofo," Sampson, Sekou Gomez and I gathered around Sarkpah to register our concern to him about Dyfan. With his usual humility, Sarkpah conceded that Dyfan was a brilliant player and, apologitically, he assured us that how he was beaten was an aberration. Yes, an aberration it was, for Sarkpah was not clearly and easily beaten again by Dyfan or any other Lions' player that it had to require the intervention of another IE's defender to rescue the day. Even when it seemed that he was being beaten by Dyfan or any other player, Sarkpah was able, admirably, to recover and regain possession of the ball or kick it away. The game ended in a scoreless draw.
On Sunday, we took on the Real Republicans and, by the midway in the second half, we had established a comfortable 3 -1 lead. In this game Sarkpah, with his Commanding presence and excellent ball control, functioned as a secondary attacker by advancing forward into the midfield and commencing attacking plays from the back. As a result, we still mounted persistent pressure on them to dismiss any hopes that our lead was surmountable. To the Sierra Leonean fans, the inevitable outcome was cleared to them as reflected in their applause for us and catcalls for the home team. While we were still playing, officials of the Sierra Leonean Football Association (SLFA) approached our officials with a proposal for us to play a third game on Monday against Mighty Blackpool, then the reigning champions for Sierra Leone. Certainly, the SLFA officials, perhaps, acting on the request of the spectators, did not want for us to leave Sierra Leone without a defeat. Our officials, with our approval, negotiated and agreed conditions for us to play.
The stadium was packed as if the government instructed everybody to go to the game in support of Blackpool. The game ended in a 1-1 draw. But Sarkpah was the story. He was majestic, preforming with an elegant style and dominance that constantly drew admirable applause from the Sierra Leonean fans. On Tuesday, the late Sierra Leonean journalist, Foday Kandeh, writing in The Progress newspaper under the title "Liberia's Invincible Eleven Proved Their Invincibility Against Our Best Teams,' put Sarkpah in the same class with Zaire's legendary central defender, Lobilo Boba," as one of the best defenders in Africa. He argued that if he was charged with the responsibility to draw an African team, he would include Sarkpah among his starters.
Yes, Sarkpah, I will always remember you as one of the best defenders I have seen in Africa. I will remember you so, because every time you took the field, you played with passion no matter what the level of opposition and shined brightly like a star. Yes, you are 60 years old and unable to run again as a young man. But, as your teammate, you have remained frozen in my recollection as a young man running for the corner kick and heading in the tying goal against Nigeria at the Antoinette Tubman Stadium. Happy Birthday, Liberian true legend!!!!
---
About the Author: Benedict Nyankun Wisseh is known for being a teammate of Sipley Wiah and Philip Tarplah when they played for IE in the late 1970s.
---
---