An Introspective Look at the Liberian National Election (2017)
By Theodore Hodge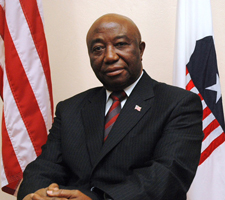 VP Joseph N. Boakai
As a new national election season gets underway in Liberia, all parties, citizens and stakeholders must realize that a lot is on the line; perhaps it is fair to say everything is on the line. The upcoming election and the administration chosen following the EJS era will probably be the most important to glue together the nation's tapestry, especially its fragile peace that hangs in the balance. That is the optimistic perspective. However, on the other hand, if we blow this chance and choose recklessly, there is a potential to plunge our nation back onto the edge of the abysmal pit of self-destruction. George Santayana, a Spanish-American philosopher, essayist, poet and novelist left the grim reminder on the wall: "Those who do not remember the past are condemned to repeat it." Our responsibility now is to pay heed and remind ourselves about what's at stake; what lurks in our most recent past is dark and ominous.
It has been observed that there is yet to emerge an overwhelming favorite or front-runner in the up-coming race. Perhaps it is a good thing since this could denote an opportunity to choose freely instead of a pre-determined individual thrust and super-imposed upon the electorate, the people.
It is also notably true that there are quite a number of qualified candidates in the upcoming race. Each brings to the table his or her own brand of qualifications, or track record.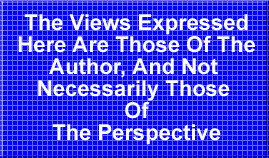 The first purpose of this piece is to warn my fellow countrymen that we do ourselves harm if we jump to preconceived conclusions about these candidates. The best way forward is to approach each candidate with an open-mind and be willing to take each candidate seriously, even if we already have a preferred candidate or party. We do ourselves a disservice by applying a parochial or myopic approach to this very important pending event. It is foolhardy to prematurely choose a candidate and refuse to listen to the rest because of a narrow set of criteria. After all, we are not about to choose a paramount chief or other provincial leader; we are about to choose a national head of state. Therefore, our instincts to act must not be limited to tribal, regional or provincial sensibilities. I'm not asking you to ignore such preferences altogether. I'm simply appealing to you not to limit or lock your choices without considering others. Rule of thumb: Demand your preferred candidate to prove that he is worthy of earning your vote and trust. Let him demonstrate that he's better than the other candidates and that he's willing to treat you like the viable contributor and stakeholder you are, instead of taking your support for granted.
Secondly, I'll like to debunk a popular, yet erroneous, assertion that a vice president in an outgoing administration should not be given the opportunity to ascend to the helm of leadership. There are those who noisily assert a VP should be thrown out with the outgoing administration, because he has squandered his chances. That is not always true. The wisdom of our folks debunk this viewpoint through an idiomatic expression: "Don't throw the baby out with the bathwater."
What we have to take under consideration is the nature of the presidency in Liberia. Although we claim to be a Republic with three co-equal branches with checks and balances, in reality, the presidency is imperial in practice. The president is the face of the government who takes all leadership initiatives solely. He or she is thereby credited for successful policies; consequently, the president must logically be held solely responsible for the administration's failures or shortcomings. It is completely illogical to hold the VP liable for the failures while denying him credit for the successes. This is a theoretical example of double standard! If the VP has been treated as a "figurehead" and allowed to function in ceremonial capacities, not as a constitutional co-partner in leadership, then why judge his perceived failures or successes by the barometer of the outgoing administration?
I think it is logical to argue that just because the VP has not openly demonstrated strong leadership initiatives during the term does not mean he is lacking; it simply means he was not given the chance to equally shine alongside the president.
Let history be our guide as we recall the presidency of William V.S. Tubman, whose stay in office was perhaps the most memorable in the modern history of Liberia. After serving as VP to Tubman for nineteen consecutive years, William Richard Tolbert ascended to the presidency at the death of Tubman.
Now, what was remarkable about the Tolbert vice-presidency? Nothing. Absolutely nothing! For almost two decades, Tolbert served in the role of the traditional figurehead assigned to such mundane duties as ribbon-cutting ceremonies and attending funerals. Was he ever known as a firebrand or a leader of any particularly great qualities? Did he demonstrate any degree of charisma or radicalism? No, he was simply Tubman's VP who took no interest in rocking the boat, or making waves. He never ever gave the impression of having an opinion that officially differed with the president's; he was the consummate team player.
As we look back retrospectively, are any of us willing to deny that Tolbert was indeed a leader in his own right? When the appropriate time came, didn't he firmly seize the wheel of the helm and steer us boldly and bravely in his own style? Can anyone, friend or foe, deny that he charted a new course for the nation? History again, being our guide, will attest that he anxiously scrapped and departed from policies his predecessor had championed, while he set in motion a number of new policies. The man who had been seen as a mere figurehead became a bold and charismatic leader when the appropriate time came.
This brings me to my third, final and most important point: I do support the candidacy of Hon. Joseph Nyuma Boakai without any reservation, though I remain open-minded, as I have advised. I must not hesitate to make one thing perfectly clear, and that is that this statement is not written in blood. Could there be something that could persuade me to change my mind in the future? Certainly. But knowing what I do know about the VP's public life and performances over the years, and most recently from his authorized biography, I am comfortable to thrown him my support, for whatever it's worth. I believe he is a man of honor and integrity; a man of humble beginnings and a fellow patriot.
Again I must stress that I have never met VP Boakai, neither have I ever been contacted or persuaded by any member of his campaign staff, or other partisans, to issue this endorsement. I do so freely, with no strings attached.
In addition, I must add here for the sake of record, of all the other candidates in the race --- or gearing up for the race --- the only two candidates I've met are Senator Charles Brumskine and Dr. J. Mills Jones. I met Senator Brumskine on two brief occasions; I do think he is a fine man in his own right and I do wish him well. Dr. Mills Jones, is a fellow graduate of Bishop Ferguson High School in Cape Palmas and I have met him in passing at Maryland County Association functions and alumnae meetings here in the United States; I do wish him well also.
I have never met Messrs Cummings and Urey; neither have I ever met the legendary football star turned senator, Hon. George Weah, though I admire the latter greatly. Over the years, and recently, I have been approached by their supporters in one fashion or another, but I have never been convinced to join forces with them. There may be many others whose names I do not divulge here because I do not know their statuses. Be it as it may, I want to state here with clarity and emphasis, that I do support the gallant efforts of these great men (and women in the wings) who are standing up to be counted. May they be rewarded for answering the clarion call for national leadership.
---
Writer's Note: I have read with great pleasure the authorized biography of the Vice President, titled "From Foya to the Capitol: His Excellency Joseph Nyuma Boakai Sr., Vice President of the Republic of Liberia", written by Dr. Sakui Malakpa, and available at www.amazon.com.  It is an impressive read, aptly and succinctly narrating the life story of a humble son of the soil, a public servant and a dedicated family man. Please check here soon for a full review of the book.
For comments or questions, please contact the writer of this areticle at imthodge@gmail.com
---
---