Denis Paradis
Secretary of State - Latin America and Africa
Department of Foreign Affairs and International Trade
125 Sussex Drive
Ottawa, Ontario
K1A 0G2
5 December 2002


Dear Mr. Paradis,


We are writing further to Amnesty International's earlier letter indicating an interest in meeting with you to discuss a number of human rights concerns in Africa and Latin America. At the time Amnesty International highlighted Colombia and the Democratic Republic of Congo. Through this letter we are asking that any such meeting also include an opportunity to discuss Liberia.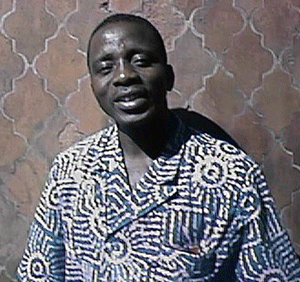 James R. Torh
You may already be aware of the plight of the citizens of Liberia. Over the last four years, fighting between the Liberian security forces and the armed opposition Liberians United for Reconciliation and Democracy (LURD) has led to grave human rights violations committed by both sides against civilians - including summary executions, arbitrary arrest and detention, sexual and gender-based violence and rape and abduction and recruitment of child soldiers. As many as 450,000 Liberians have been displaced within the country or to other countries in West Africa, including Sierra Leone, Guinea and Côte d'Ivoire, which are already taxed with their own internal struggles. Increasingly, displaced Liberians are facing additional human rights violations in their countries of refuge, including harassment, violence and refoulement.
You are no doubt aware of the links between the illicit diamond trade and weapons transfers to Sierra Leonean rebel groups. Similarly, the UN Panel of Experts on Liberia has reported on explicit links between the Liberian timber trade and military transfers to the Liberian government and government militia. Arms are also currently reaching LURD via other countries such as Guinea.


Amnesty International believes that, given the widespread nature of human rights abuses in Liberia, the direct or indirect provision of arms, ammunition and other forms of military assistance to any party to the conflict in Liberia can reasonably be assumed to contribute to human rights abuses against civilians in Liberia. It therefore supports the recommendation of the UN Panel of Experts that the ban on the sale or supply to Liberia of "arms and related matériel of all types", including technical training and assistance, remain in force.


Canada has the opportunity to play a strong role now in its interactions with international players to ensure the protection of Liberian civilians and contribute to the stability of the Mano River Union countries. Continuing instability in Liberia could have disastrous repercussions in the other countries in the Mano River Union, namely Sierra Leone and Guinea (and, arguably, Côte d'Ivoire). Amnesty International urges that the Canadian government take up the following recommendations for action.

At the United Nations

It is of crucial importance that Canada work actively, in concert with other states, to ensure that:

· independent human rights monitors are placed in Liberia to document and report on cases of human rights violations;

· the Security Council acts without delay to strengthen the role of the United Nations Peacebuilding Support Office in Liberia (UNOL) through:

a strong mandate to actively monitor the human rights situation and to prepare regular, detailed reports to the Security Council

a sufficient number of human rights monitors, including experts on abuses against women and children

provision of human rights advisory services, in close cooperation with local human rights organizations, to provide technical support and training to the judiciary, judicial institutions and the Liberian security forces;


· sufficient protection for refugees and internally-displaced people is provided by the UN High Commissioner for Refugees, including protection against deliberate targeting, abduction and refoulement, and ensuring the civilian and humanitarian nature of camps;

· there is effective monitoring of the arms embargo;

· the recommendation of the Panel of Experts that a long-term, independently-verifiable financial audit be conducted of the Liberian timber industry (with public disclosure of the results);

· funds for the above initiatives and for training of security forces in international human rights and refugee law standards are made available.


Canada also has the opportunity to take action now for the protection of those who struggle for the defence of human rights. Liberian human rights defenders, particularly those of the Mandingo ethnic group, who have spoken out against human rights abuses have been targeted by the Liberian security forces. Most recently Aloysius Toe, Secretary General of the Liberia Coalition of Human Rights Defenders, has been arbitrarily arrested and detained in relation to activities by the Coalition to secure the release of fellow human rights defenders Hassan Bility and Sheikh K.M. Sackor (who are still being held in incommunicado detention). Amnesty International considers these three individuals to be prisoners of conscience and fears that they may be at risk of torture and ill-treatment.


With the Liberian Embassy in Washington and the Liberian government directly

Amnesty International urges Canadian government representatives in Canada and at the relevant Canadian Embassy (Cote d'Ivoire) to:


· Call for all charges against Aloysius Toe to be dropped and his immediate and unconditional release on the grounds that he is a prisoner of conscience, detained solely because of his work in defence of human rights;

· Call for an end to the sustained campaign of repression by the authorities against human rights defenders in Liberia.

· Call for the immediate release of Hassan Bility and Sheikh K.M. Sackor unless they are to be charged with a recognizably criminal offence before a civil court of law and tried fairly in accordance with international standards; for disclosure of their whereabouts, and for them to be allowed access to urgent medical treatment, particularly for Hassan Bility who is reported to be suffering from malaria.


We look forward to discussing these issues with you further, in order to develop together a concrete plan for action.


Sincerely,

Alex Neve
Secretary General
James Torh
Liberian Human Rights Defender in Canada