A Chronicle of the Demise of Democracy
(A Position Statement Issued by the Liberian Democratic Future, LDF)
The Perspective
Atlanta, Georgia
Posted April 29, 2002


On February 8, 2002, the Taylor regime instituted a state of emergency in Liberia. At the time he seized emergency power and nullified the already toothless and nominal legislature, President Taylor used the ongoing dissident incursion into the country as a pretext to arrogate onto himself extra power to effectively deal with the nagging economic, political and security problems.


But many observers of totalitarian regimes in general, and the Liberian autocratic ruler in particular, knew that the president was only using the prevailing situations as a false pretense. Most Liberian and other political analysts found his rationalization rather unconvincing. They further argued that both the legislative and judicial branches of government wield significantly negligible powers. The consensus among analysts is that Mr. Taylor was already conducting national affairs like a village tyrant, who had acquired enormous amount of powers.


Before we proceed further, let's examine the rationale behind the imposition of the state of emergency. And if we agree that the preceding observation is correct, what, then was the real, not ostensible, reason that prompted the Liberian ruler to declare a state of emergency at this time? Secondly, what does the state of emergency portend for the Liberian people and the process of free and fair elections?


These are relevant questions that must be addressed. And without attempting to psychoanalyze Mr. Taylor; however, we can gauge his thought processes by taking a careful look at his record since he emerged as a key player on the Liberian political scene.


In our view, that record is a catalogue replete with a towering inferno of violence and destruction with minimal regard for life, and a mean and maniacal disdain for the rule of law and democratic principles. It is a record of a man deeply rooted in selfishness with an insatiable appetite to dominate rather than lead. Taylor's record is a dossier of evidence of a ruler seriously conflicted in his convictions while his people struggle for freedom from the yoke of his repressive claws.


His callous ruthlessness and disrespect for human dignity manifested itself throughout the Taylor-led besiege of Liberia. In that conflict he introduced the "jungle justice" system whereby all enemies, perceived or real, were swiftly eliminated. As a result, there was no prisoner of war in nearly eight years of civil strife.


Also during the course of the Liberian internecine conflict, Mr. Taylor clearly displayed his dislike for democratic practices that are the valued ingredients of compromises necessary for resolving disagreements. Consequently, he disavowed all agreements to which he was a party, accords that were reached through difficult, often frustratingly tedious, negotiations and he led Liberia through the dark abyss of annihilation.


Though Taylor failed to win the civil war, nevertheless, he insisted on continuing the carnage if he was not allowed to rule Liberia. His contention was he had the largest militia that inflicted the most damage and controlled a significant portion of the country. Wrecked and devastated by the war, Liberians were desperate for solutions - any solution- that would alleviate their pain and suffering. So the Economic Community of West African States (ECOWAS), which had come to Liberia's rescue, organized a special election in July 1997.


As one would expect, Taylor "won" the special election that brought an end to the war that he had waged against Liberia. With 250, 000 hapless Liberians dead, hundreds of thousands driven into refugee camps around West Africa, thousands more internally displaced with some permanently disabled, and the country severely ravaged, Mr. Taylor finally got his wish to rule Liberia. Thanks to a fear factor that forced a war weary people in making a decision bordered on insanity a consequence of which is as equally painful today as the war itself.


When Taylor assumed office, it did not take long for Liberians to realize that he has no vision to lift the country from the destruction he initiated. Instead, he began to concentrate on his primary goal, which was, and continues to be, the enrichment of himself and his collaborators. Painfully our people realized that Taylor's promise of liberating them from the reign of dictatorship was a farce. Today he is no better than his predecessor and the country is worse off than the heyday of the Doe regime.


Throughout his 13-year grip over Liberia, Taylor has been consistent only in one area: destroying hopes, lives and aspirations of countless citizens and consigning their future to abject poverty and despair. He has no realistic plan to revitalize the economy, and he is not willing to create the environment necessary to attract international assistance that is critical for Liberia's survival.


His ego and antipathy to democracy are eroding our people's hope, and have brought shame and disrepute to our country on the world scene. Taylor is a man who believes that without violence and terror he cannot remain in power. So he is determined to deliver more pain and destruction to a dying nation as a guarantee for his rule. In fact we could write a book detailing his record of pain and devastation, but we would rather limit ourselves to the reason for the state of emergency and what is going on in Liberia today since it was declared.


Looking at the overall picture of events in Liberia since Mr. Taylor took office in 1997, we, the members of the Liberian Democratic Future (LDF), have concluded that Mr. Taylor lacks the requisite political skills, moral and leadership wherewithal to lead our country towards democracy. Also we believe Taylor is convinced that the Liberian people, if given a second chance, would correct their mistake of 1997 and vote him out of office. It is our view that Taylor understands that he cannot conduct a successful re-election campaign running on his record as president of the republic. Time and democratic practices thus became a powerful hastening recipe to his early retirement. No doubt, Taylor is unprepared for this hardcore reality with all of its uncertain consequences.


This is the real reason for the state of emergency. The declaration has nothing to do with the dissident incursion. It is designed to stifle the press; curtail civil liberties; harass and intimidate the citizenry, to silence political discourse, and to ultimately cancel or render useless the 2003 general elections. The state of emergency means finalizing absolute Taylor rule.


With regard to our second question, the state of emergency signifies the death of democracy before it has a chance to be born in Liberia. It also means more suffering and degradation for the Liberian people.


Here is a chronicle of what have been happening in Liberia since the declaration of the state of emergency on 8 February 2002. The regime has encroached upon human rights and civil liberties and seriously abridged fundamental freedoms in the country.


"On 22 February the former Chief Justice and current National Director of the non-governmental Catholic Justice and Peace Commission (JPC), Counselor Frances Johnson Morris, was arrested by Police Director Paul Mulbah and detained at the police central prison among male inmates for several hours. The Ministry of Justice later ordered her release without charge and apologized for what it termed "mistaken identity". Earlier that week she had presented a paper at a public forum questioning the validity of the state of emergency.


"On 20 March, Henry Cooper, the Bong county chairman for the political opposition Unity party was reportedly taken into police custody and then later found dead in Totota, fifty miles north of Monrovia. Witnesses saw him lying dead. He lay dead with bullet holes as though he had been shot numerous times.


"On 27 March, Nigba Wiaplah, chairman of the New Deal Movement party, was arrested and held (by) police without being charged. On 25 March he had published an article on the state of the country in The News newspaper along with a partial list of party members. On 26 March, two relatives of Nigba Wiaplah were harassed, arrested and held without charge by police. They were released the same night. After Nigba Wiaplah's arrest, a police spokesman stated publicly that he was being held until it was determined that the terminology used in the article did not have national security implications. He then went on to say that: "under the state of emergency in the country, police have the power to arrest and question anyone when necessary under law". This statement was followed by the arrest of The News editor Bill Jarkloh for publishing the article, who was released later that evening without charge...


"In response to the series of arrests, the National Human Rights Center of Liberia, an umbrella organization of nine non-governmental human rights organizations, published a series of press releases informing the public about the arrests and harassment and questioning the government's motivation for the arrests. On 28 March five members of the National Human Rights Center were arbitrarily arrested and police stormed their offices and took them into custody. The five people arrested were Aloysius Toe, Tunny Zeogar, Peter Nickoson, John Okai, and Sam Nimley. Their lawyer filed a writ of habeas corpus. On 1 April the five members were released after a civil court ruled that they were held for longer than 48 hours without being charged in violation of Article 21 of the Liberian constitution. Upon their release from the civil court, all five members were arrested again, let out on bail and asked to appear in court on 3 April. They were charged with criminal malevolence and preventing arrest and discharge of other duties.


"On 28 March Augustine Toe of the Justice and Peace Commission (JPC) was arrested and held without charge for several hours. The motivation behind this arrest is unclear..."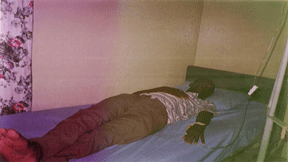 On 24 April, Human Rights lawyer Tiawan Saye Gongloe was arrested and detained for making a statement that the Taylor government said was "inimical to state security". Counselor Gongloe was tortured while in police custody. He was beaten by security officers, who disguised as inmates and placed in his cell for the sole purpose of torturing him. Counselor Gongloe was severely battered to the extent that he was unable to walk by himself. He sustained bruises and lacerations all over his face with a swollen right eye and a damaged left ear.


In addition to the arrest of the human rights lawyer, the Analyst newspaper, which published a recent speech delivered by Mr. Gongloe in Guinea, was closed down on April 25 by the regime. One staff member of the Analyst was detained while its senior staff members went into in hiding.


Meanwhile, security forces also have cordoned off the offices of the Movement for the Defense of Human Rights (MODHAR) because of a press release issued 24 April by Mr. Aloysius Toe, chairman of MODHAR, demanding the immediate and unconditional release of Tiawan Saye Gongloe. Aloysius Toe has since gone underground for his own safety.


The Liberian Democratic Future (LDF) extends thanks and deep appreciation to Amnesty International and our own sources for a job well done under a difficult circumstance in an environment with official hostility to free flow of information.


Moreover, we strongly condemn the unrestrained use of state security apparatus against innocent Liberians. The Liberian Democratic Future (LDF) henceforth urges Mr. Taylor to lift the state of emergency now and free those who have been incarcerated and abused.


And in the words of Nachum Yanchiker, we say to the Liberian people: "Do not become embittered by wailing tears. Speak with calmness and serenity and do as our holy sages have done - pour forth words and cast them into letters. Then the holy souls of your brothers and sisters will remain alive. These evil ones schemed to blot their names from the face of the earth; but a man cannot destroy letters. For words have wings; they mount up to the heavenly heights and they endure for eternity."


Finally, we are appalled by this sinister attempt to highjack the democratic process by a manipulative ruler who has lost the support and confidence of the Liberian people. We call on our compatriots to join us in a common commitment to free our country from the prevailing terrorism. Collectively, we shall prevail over tyranny.


Issued in the supreme interest of the Liberian people, on this 29th day of April 2002, in the City of Atlanta, Georgia, USA.


Signed:


Siahyonkron J. K. Nyanseor
Chairman, Liberian Democratic Future (LDF)

---
The Liberian Democratic Future (LDF) is a think-tank, and research organization devoted to Liberia and Africa's democratic future. It publishes The Perspective Magazine.

---
© The Perspective

P.O. Box 450493
Atlanta, GA 31145
Website: www.theperspective.org
E-mail: editor@theperspective.org