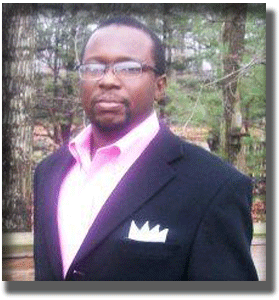 John S. Morlu II
The European Union, like the Sirleaf Administration and other stakeholders in post-election Liberia, knows that accountability is the fulcrum on which one can build a stable, progressive and democratic nation.
History indicates this is a daunting task for Liberia. For over one and a half centuries, Liberia has struggled and continues to struggle with the issue of accountability. Past governments openly promised to be accountable and transparent in the management of the country's resources. Yet, they failed miserably. They seemed not to have the political as well as the moral commitment to lift the nation out of the throes of poverty and decadence. Instead, they celebrated the unequal distribution of wealth and squandering of public funds for their comfort.
Edward Wilmot Blyden, a Liberian social and political activist, warned the nation against the looming danger such selfishly clannish attitude in an Independence Day speech to the nation in the 1850s. Other Liberians, including D. Tweh and Albert Porte, also spoke against the financial impropriety that pervaded all sectors of government.
Nobody listened, then; and nobody, it would seem, is listening, now. Instead, the country seems to celebrate the gratification that corruption brings and the economic injustice it perpetuates. Officials frown on corruption openly, but bash in it to the detriment of our people and the nation's progress. And they do so selfishly—well disguised in personal aggrandizement, greed and clannish intent as well as vengeance, hypocrisy and lies in most obvious ways that impinge on our integrity as a nation.
Today, our neighbors and the international community take us for a joke. Liberia has become one of the 'uncommon' countries, as one businessman told a friend when asked about the country and its location.
How can a country—rich in natural resources and a small population of under 4 million—become the least developed; the least patriotic; the least self-committed and self-focused given the mammoth progress being made by its neighbors? How come we led and championed the cause of Africa's independence from colonial masters and yet lack the basic instincts to govern ourselves in ways that set exemplary footprints for others to follow?
How come we boast of being a rich nation but cannot afford to pay more than $30 a month, $1 dollar a day to civil servants?
How can we say we are a rich nation endowed with enormous natural resources but continue to beg the world for donation and everything else under the sun? How can we say we are America's step child but America and Americans invest more in Ghana? The answers are glaringly obvious: our nation's leadership have been financially irresponsible, while at the same time refusing to implement lesson's learned from its so-called adopted father, the United States of America, the greatest nation on earth.
Today, we continue to witness nothing but accusations and counteraccusations of bribery by officials of government and members of the National Legislature. Many Liberians and foreign friends wonder whether Liberia, given the present state of affairs, will ever liberate itself; whether Liberia will ever learn from its past mistakes.
This is where the EU rose to the occasion. It knows that Liberia, like many developing countries, faces an uphill struggle to fight corruption and manage its resources for the greater good.
While the EU is an active and major participant in the country's development undertakings, it also sees the need to strengthen and support structures that will check and countercheck official abuses of the nation's meager resources. For the EU, development goes with proper accountability and resource management. This is critical for Liberia given its history of underdevelopment due to lack of proper management of and control over its resources.
It is against this background that the EU, after sponsoring several audits of revenue-generating public institutions, decided to fund the General Auditing Office, which was created by an act of Legislature to monitor the public coffers. This paradigm shift is aimed at strengthening a public structure that is central to sustainable development and the promotion of democracy through insistence on accountability and transparency in public financial management.
By its action, the EU is signaling a new approach to helping Liberia undertake crucial socio-economic reforms and empower structures to sustain the spirit and momentum of those reforms.
In August 2006, the EU, in concert with the Liberian government, requested applications from Liberians and non-Liberians for the post of Auditor-General of Liberia. The job was advertised in 150 countries.
The vetting process was as tedious as it was meticulous. Applicants submitted an EU-prescribed curriculum vitae and references. Qualified candidates were each grilled for over an hour by a panel of interviewers from Liberia and other countries. Morlu's overall score was 100 percent as compared to the next best applicant with a score of 86 percent (See table below).
The Liberian leader, Ellen Johnson Sirleaf, had wanted and insisted on a transparent, competitive selection process for the post of Auditor-General. The President, knowing the importance of the General Auditing Office, had always insisted that the successful candidate be a person of integrity and good character as well as one with professional background to give meaning to the GAO.

Sirleaf's assertion was not new. As member of the Governance Reform Commission just before her election as president, she was quoted by the media as urging the last transitional government to allow the GAO to operate independently to promote the principles of good governance. She referred to the GAO as the public ombudsman.
So, President Sirleaf's penchant for accountability cannot be overemphasized. Her desire for a transparent and accountable government, no doubt, further propelled the EU to take a bird's eye view of the GAO as an institution that would hold public officials accountable for public funds; an institution that will lead the way for fighting fraud, waste and abuse in government; an institution that will work with the administration and the national legislature to implement genuine fundamental reforms and put into place effective, bulletproof control systems spanning multiple administrations.
By addressing the issue of public accountability, the EU and other international partners are, for the first time, addressing the real reason for Liberia's 'growth without development'. They are also addressing the real reasons we have 'growth without jobs.' Making the GAO independent will empower the institution to serve as a frontier to fight fraud, waste and abuse in Liberia.
This is a monumental leap to desired social changes, innovations and political stability in over 150 years of Liberia's existence as an independent nation. Brussels called this partnership with the Liberian government a 'Special Dispensation', which is the first of its kind from the EU…a revolutionary approach or a paradigm shift to development in Africa, one would guess.
Today, the EU pick for the GAO position is John Sembe Morlu, II, a seasoned Liberian financial expert, well versed in auditing and financial management. President Sirleaf's announcement of the EU decision further recommits the government to accountability. That commitment goes beyond mere public pronouncements, photo ops and press briefings. The GAO has to be sufficiently funded to maintain a wide array of professionals to achieve the goals and objectives of the institution.
The GAO mandate has to be unambiguous to establish genuine financial and legal independence, so that it can do its work without fear or favor.
In our current political dispensation, Morlu is, so far, the only Liberian government official to undergo such rigorous international vetting. Some political observers detest the vetting process by outsiders no matter what their partnership with Liberia. The process should, no doubt, be seen as a wakeup call for Liberians, at home and abroad, to engage policymakers to bring about meaningful changes in our homeland.
Morlu now goes to the Liberian Senate for confirmation. Hopefully, the process, which begun 6 months ago, will come to close after the Senate confirmation.
The reporting structure of the Auditor-General embodies three layers, according to the EU terms of reference for the position: National Legislature, GEMAP and EU. By law, the Auditor-General reports directly to the Liberian Legislature. Given the involvement of the international community in Liberia, the Auditor-General will also report to the Economic Governance Steering Committee, the highest decision-making body of the GEMAP chaired by President Sirleaf and co-chaired by American Ambassador Donald Booth.
The EU, which finances the position of Auditor-General for 2 years, will evaluate Morlu.
How that arrangement will play out without bruising constitutional provisions is just one of several legal hurdles the National Legislature will need to sort out.
For a society like Liberia to untangle itself from the corruption web and financial abuses it continues to experience, the government, especially policymakers, will have to transform words into action to make a difference. The international community, especially international financial institutions, is watching to see whether we are serious about financial reforms; about curtailing or eradicating corruption in public places.
The importance we attach to the GAO says a lot about our seriousness to combating corruption and financial malpractices in Liberia. For example, every international financial institution believes Ghana when it says it is committed to fighting corruption. This is because Ghana continues to support and strengthen its auditing office, which has one of the highest budgetary allocations to fight financial malpractices as well as function independently and effectively.
Ours will be more effective if we truly mean what we say out there. No one benefits if few people deprive the majority of resources that are meant to make them enjoy life and raise their kids. We all benefit if people live well—and peacefully, eschewing violence and becoming innovative about how to connect villages across streams and rivers; how to grow more food; how to work in communes in villages and towns; how to de-urbanize our cities, establish schools in leeward counties and create job opportunities for people in the interior.
This is the challenge the Sirleaf government has. It cannot do otherwise unless it is following the footsteps of its predecessors.
By any standard, the GAO is a blessing in disguise for President Sirleaf, who continues to say to Liberia and the world that her major priority is to stamp out corruption so that the nation's wealth can, for the first time in its history, be, at least, fairly distributed, again.
The thought, therefore, of establishing another agency, like the anti-corruption bureau, questions government seriousness to run a lean, but effective government. It also foretells government's intention to create a counterforce to forestall the work of the GAO since in fact the distinction between it and the anti-corruption unit is and will be very blurred. And most importantly, people are now speculating that some people are muttering the idea of an anti-corruption agency to discredit findings of the GAO by counter-investigating its work.
But, Morlu, the GAO nominee, means well for the country. And he will win for all Liberians. He, therefore, comes to the position of Auditor-General with a wealth of experience in the financial world. He's savvy, meticulous and brilliant in his field of specialty. He's innovative and a writer, by hobby, with finesse. People say he is a tough man to crack; he has enormous backbone to stand up for what he believes is the right course of action.
He managed U.S. projects in 24 countries including breakaway republics of the former Soviet Union. Such responsibilities define his managerial skill, as well…and his people-to-people skill, also.
Morlu currently works for Unisys Corporation, a 6-billion-dollar firm operating in more than 120 countries, as audit manager. He also worked for BearingPoint (formerly KPMG) as senior consultant with the United States Departments of Justice and Homeland Security.
Morlu holds an MBA in Finance from Johns Hopkins, a Masters in International Commerce and Policy from George Mason University, and double bachelors in Economics and International Relations from the Thomas Jefferson's University of Virginia.
Morlu also holds several professional certifications including Certified Management Accountant (CMA), Certified Fraud Examiner (CFE), Certified Financial Manager (CFM), Certified Internal Auditor (CIA), Certified Government Auditing Professional (CGAP), and Certified Masters in Business Administration (CMBA).
As a financially independent nominee with ownership in the Malaysia-based tech firm, Earthmedia and U.S.-based management consulting firm, E-Siena, Morlu faces enormous challenges if he is to make positive changes in a country so entrenched in financial malpractices.
He has to develop a professional vigilance and character clout that are impeccable and impenetrable lest he be muddled in the same corrupt dust that continues to envelope every sector of public life. This is a Herculean challenge…and the EU vetting process and subsequent decision to hire Morlu is a clear testimony that he's one fine Liberian that is committed, with tooth and nail, to show the world that Liberia will rise up again and lead Africa.
It happened 160 years ago when Liberia became Africa's only independent nation, then.