Three Founding Members Welcome Recent Initiative, Make Clarifications

Founding members/stalwarts of the Liberian People's Party have read with interest the recent statement issued by the current interim leadership of the party in which, amongst other issues, it commented on the crisis within the party and proposed a way forward. While the founding members welcome the initiative for reconciliation and internal consolidation of the party, they nonetheless wish to set forth the following clarifications on issues commented on by the interim leadership.
LPP-Americas' Resolution of 2002 National Convention

Partisans of the Liberian people's party residing in the Americas met at their regular annual convention in Washington D.C on Saturday, August 17, 2002.
Correcting Untruths

I have read with alarm the comments relating to me in Dr. H. Boima Fahnbulleh's salvo of 28 August "When Fools Become Critics: The Platitudes of Ike Coleman [
http://www.theperspective.org/whenfools.html
]" which is carried by
"The Perspective"
today, 29 August.
The State of the Union Address

The Union of Liberian Association in the Americas (ULAA), Inc. held its 28th Annual General Conference in Columbus, Ohio, from August 9 - 10, 2002 during which the National President of the organization, Mrs. Mydea Reeves-Karpeh delivered her State of the Union Address. Below is the full text of her address:
---
Report On The Founding Conference Of The Liberian Leadership Forum

The following is the REPORT ON THE FOUNDING CONFERENCE OF THE LIBERIAN LEADERSHIP FORUM (LLF) held in Ouagadougou, Burkina Faso July 8 to 11, 2002. Leaders of 10 Liberian political parties and 14 civil society organizations, and eminent individuals active in the pursuit of peace and democracy, joined by leaders of the armed opposition movement, Liberians United for Reconciliation and Democracy (LURD), concluded the conference with a commitment to rally the Liberian people and the international community around a plan to bring an end to the violent conflict in their country
Victims Elected As Co-Chairs, While Little Girl Rises To Occasion
MONROVIA, LIBERIA
: Two victims of the Taylor regime's brutality (with impunity) during recent months have been elected as co-chairs of the ongoing Reconciliation Conference that's presently being held near here. Those elected by Liberians that are attending the conference were Dr. Togba Nah Tipoteh and Cllr. Frances Johnson-Morris, respectively.
When Fools Become Critics: The Platitudes of Ike Coleman

The recent verbiage spewed by one Ike Coleman in a very disjointed, illogical and simplistic piece of political ranting says much about his ignorance and mind-set as of the hypocrisy of the journalist who published that foolish diatribe under the pretext of upholding journalistic objectivity. The piece by Ike Coleman entitled "Presidency First, Contributions Later" is so elementary and hackneyed that most people will feel it is a waste of time to even deal with its ridiculous arguments.
Five MERCI Missing Nurses Show Up In Voinjama

The five nurses working for MERCI, a UNHCR sponsor project in Liberia, have arrived in Voinjama, our administrative headquarters in Lofa County. We are asking all humanitarian organizations, particularly the UNHCR to proceed to Voinjama to receive up the nurses.
---
Peace And Reconciliation In Liberia

Once more we are gathered as a Nation and a people through Delegates and Invitees to deliberate and reflect on the destiny of our Nation - on a theme which has been discussed, debated, deliberated on several times and on many occasions during the last five years in these halls, in our country and out of our country by men and women who no doubt have the good of our commonwealth at heart. We came to conclusions, which we believed would bring sanity, peace and reconciliation to our country.
In Reaction doublestandard.htmlxt Time: Fighting Fire With Fire"

I am writing in response to Theodore T. Hodge's article,
The War Next Time: Fighting Fire With Fire,
posted on theperspective.org on August 26, 2002. Mr. Theodore T. Hodges, whom I suspect is a Liberia living in the United States, writes with seeming authority about the role of the Liberian religious community in helping to alleviate the sufferings of Liberians, within and without Liberia.
---
Reconciliation Conference Seen as Diversionary Ruse by President Taylor
Monrovia, Liberia:
Many ordinary people don't have interest in the conference. People rightly see it as a diversionary measure by Taylor to detract the attention of Liberians away from the unbearable hardship that his regime is imposing on the vast majority of the population. Here is a failed state that has not provided a drop of water for its people for over five years. Moreover, the absence of the rule of law by a regime that is often proud to refer to itself as being "democratically elected" clearly shows how tyrannical the government is.
Liberia Conference Provokes Scrutiny

The widespread and in depth opposition to the Liberian government's ongoing National Conference on Peace and Reconciliation have reached the global limelight.Last month, on July 26th - Liberia's independence day, President Charles Taylor announced that his administration was hosting a reconciliation conference. The conference officially opened on August 24th in Monrovia.
A Specific Collective Effort Needed to Establish Lasting Peace in DR of Congo (DROC)

After forty years of corrupt dictatorship followed by six years of war, invasion, and plundering foreign military occupation, the (DROC) appears to be on the brink of peace, national reconciliation and the beginning of a new democratic political era.
---
Setting the Record Straight

I just read with surprise and dismay, comments that I have supposedly made to Confab Technical Director of the Liberian Reconciliation Conference, Mr Blamo Nelson, regarding my participation in that Conference. Reportedly, I was quoted to have said that I was consulting with others while I was pondering to attend. My surprise stems from the fact that I have not responded to my inclusion among some 250 plus names of invitees to the Reconciliation Conference being hosted by the Liberian Government, nor have I exposed my inclination to attend.
The War Next Time: Fighting Fire With Fire

Over the past two years or so, it has been politically fashionable (correct) to denounce violence as a means of bringing about much needed political and social change in Liberia. Almost everyone has been calling on the armed militant group, LURD, to lay down its arms and peacefully negotiate a political settlement with the Charles Taylor regime. Yet, it is clear to everyone concerned that the government has no intentions of negotiating - and the government has made its position unequivocally clear.
---
Gauging Taylor's PR Stunts

Amid abject poverty, high unemployment, appalling living conditions, poor social services, and lack of meaningful work in the public sector, Monrovia socialites are sure to rush for their coal irons and makeshift ironing boards, or head for the nearest functional dry cleaners in this overpopulated city without pipe-borne water and electricity to smooth over what is left of their elegant dresses and coat suits for their attendance at the only major social event in town this week, the political tea party and state dinner being hosted by President Charles Taylor and his NPP-led government on August 24, 2002,
Exiled Liberians Shun Government's Reconciliation Conference
About a week ago T
he Perspective
received a list of names of influential Liberians who have been invited by the Liberian government to attend the Taylor regime reconciliation conference in Monrovia beginning 24 Aug 2002. Upon publication of the list of invited Liberians, we decided to conduct a survey of the individuals in order to gauge their views and opinions about the reconciliation conference. In this effort, The Perspective contacted several of the invitees in the Diaspora, especially those living in the United States, Europe, and West Africa.
LURD, Cllr. Jones, ICG and the Taylor exit

Finally, it seems that one stage of the war is coming to an end. The government of Liberia, on its website claims that it has retaken the city of Voinjama from LURD, just a few weeks after "chasing" the armed dissidents out of Tubmanburg. The outcome of the war is uncertain but if the LURD fighters have given up Voinjama, for whatever reasons, it opens a new era in the peace process. The end of hostilities in Voinjama should, in principle, bring relief to the populations of Lofa and neighboring counties and also force the government to work on peace building and reconciliation as it claims.
Visits With Presidents Wade And Obasanjo

The Chairman of the Economic Community of West African States, Senegalese President Abdoulaye Wade, the President of the Federal Republic of Nigeria, His Excellency Olusegun Obasanjo, and the Executive Secretary of ECOWAS, Dr. Mohamed Ibn Chambas, respectively, received in audience a three-member delegation each of the Liberian Leadership Forum in Dakar on August 13, and in Abuja on August 18, 2002.
---
Lost in the Very First Sentence

A couple of years ago when I decided to contribute my articles "exclusively" to
The Perspective
newsmagazine, it was because of one main reason - its boldness as well as willingness to make the rather sinking voices of all Liberians to be heard, regardless of their ethnicity, religious background, social status, etc. No doubt, the newsmagazine has risen up to the challenge of providing a "space" for everyone, therefore, its current status as a highly reputable Internet newsmagazine.
Dealing with a Dead Horse (Psychopath Part II)

Ancient wisdom says that when you discover you are astride a dead horse, the best strategy is to dismount. In Liberia, however, many different approaches are tried and after each failure, the trusting people and the international community try again. For example, Mr. Charles Taylor may well be alive, but when it comes to peace, stability, democracy, reconciliation, and development, he is, indeed, a dead horse.
---
Beware of Liberia's "Broad Street"

Like many exiles, I find it very hard to dismiss memories of my home. When one flees a war zone, all that one often takes with oneself are memories-painful and otherwise. Many store these memories as images of the world left behind. Some keep them as stories worth telling later on. Images or stories, memories follow us wherever we go and can define and shape our dreams and choices.
Madagascar Saga Teases "African Solution"

Unfolding political saga in Africa's Island-State of Madagascar quizzes not only African leadership integrity. In addition, two-related issues are brought to sharp focus.
---
MODHAR Decries Indiscriminate and Arbitrary Arrests and Detentions of People in Liberia:
I seize the opportunity to address you on two crucial issues: 1. The indiscriminate and arbitrary arrest and subsequent detention of people (mostly Mandingoes) without charge; 2. The so-called "unlawful combatants" phrase under which Hassan Bility and others are languishing in jail without charge or trial.
Recomendations to the Liberian National Conference on Peace and Reconciliation:
I present my perspectives in respect to some of the issues framed in the four questions the Conference will consider, offering those that President Taylor and the Government can act on unilaterally, some of which could be acted upon even before the Conference commences, during the course of the Conference, and immediately following the Conference. These presentations are neither exhaustive nor inclusive of the issues, nor are they intended to be. They are not presented in any order of significance.
Tribute to Ambassador Herbert R. W. Brewer

Liberians gathered again in America on Saturday, August 17, 2002 to burry one of the great patriots who died in exile. Ambassador Herbert R. W. Brewer, former Liberian Ambassador to the Court of St. James and to the United States, advisor to interim President Dr. Amos C. Sawyer and to Counselor David Kpomakpor, Chairman of the Council of State died in Maryland, in his 72nd year on this earth.
"We... are not Against Peace and Stability for our Country and the Mano River Union Basin" - Says LURD:
We in the LURD are not against peace and stability for our country and the Mano River Union basin. What we are fighting to see is the total breakdown of the Libyan supported Taylor criminal venture in our Country and the sub region. We are prepared to work with all groups seeking peace and security for Liberia with only one condition, and that is, Taylor must quit the leadership of Liberia unconditionally.
Secretary Of State Powell Assures U.S. Commitment Toward A Democratic Liberia

Secretary of State Colin L. Powell has reaffirmed United States commitment to bringing about democratic rule in war-torn Liberia.
---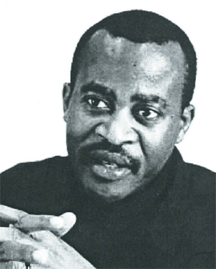 Samuel Kofi Woods
Liberian Government Faces Human Rights Commission

The halls of the Africa Commission on Human and People's Rights in Banjul have been saturated with reports of a communication filed against the Liberian government for its incommunicado and prolong detention of journalist Hassan Bility and others without charge.
Liberia and the Continued "Politics of Exclusion"...

As Liberia emerges from a protracted civil conflict and turns its efforts to electing a genuinely democratic government, it is paramount that we pay homage to our ancestors who inhabited the shores and plateaus of this land and established the first form of government long before 1822.
Liberia Unravelling: A textbook case for international action (Press Release by ICG): Freetown/Brussels, 19 August 2002: Liberia is showing all the major warning signs of political, military, economic and social deterioration. The question is whether the international community will not only recognise these signs, but also muster the will to take effective action to prevent broader violence. A new ICG briefing paper, Liberia: Unravelling, warns that civilians are already panicked and will be the biggest losers if fighting escalates.

Liberian History: 66 ½ Degree True Whig Party
Geographers teach as that the earth is tilted in such a way that the farthest point away from the equator at which the sun's rays strike the earth is at an angle of sixty-six and half degrees.

---
Conflicting Reports Emerge from Liberia about Fighting at Rebel Stronghold (VOA)

In Liberia, there are conflicting reports about who is in control of the northern rebel base town of Voinjama. Liberian defense officials say government troops captured the town, following what they say was a fierce gun battle this week. Rebels deny the claim, and witnesses in Voinjama on Friday said the insurgents retained control of the town.
Bethesda, Ouagadougou, and Alhaji Kromah: a rejoinder to "Sharing the blame for Our present Mess (part 1)"

The need to critically examine the fundamental questions that are unique to the Liberian tragedy has never been important. It seems that anytime solutions are proffered, they tend to evoke more questions than answers. Some solutions, if one takes a closer look, point to more of an exercise in vicious political labeling and an attempt at elevating the vice of prejudice to the pedestal of truth than consolidation of efforts aimed at reaching a reasonable and realistic end to our national quagmire.
---
Keeping Hassan Bility in the Spotlight

There is absolutely no doubt that our country, Liberia, would have to undergo a wholesome or thorough "reconciliation process" before it can finally move forward towards any kind of real recovery . I sincerely believe that many Liberians share this view too!
Media Foundation for West Africa Responds to Ghana's Threat Against Liberians Living in Ghana

Our attention has been drawn to a publication in The Statesman newspaper (Accra) of Wednesday, July 31, 2002, of a news item reportedly based on a statement issued by the Foreign Affairs Ministry. The statement, according to the newspaper, referred to a meeting in Accra on July 22, 2002 and claimed that some Liberian politicians had expressed "negative views" on political developments in Liberia at the meeting.
LURD "Forces Are Fully In Control of Voinjama"

In the wake of Taylor and his cronies lies, our forces are making serious military advances in the ongoing intense battle in the Country. We have captured the district of Suehn located some 40 miles from the Capital Monrovia. Fighting is going on at the outskirts of Tubmanburg City. Our forces hit Tubmanburg City yesterday afternoon but could not based there until total mopping up is carrying out throughout the various sectors.
New Deal Pinpoints Preconditions for the Creation of a Conducive Atmosphere for Dialogue

The New Democratic Alternative for Liberia Movement (The New DEAL Movement) wishes to clarify that it has made no determination to attend the pending 'National Peace and Reconciliation Conference' organized by the NPP-led Government and scheduled to start on August 24, 2002. Besides, neither the Movement as an institution nor any of its officials, including its National Chairman, Comrade Alaric K. Tokpa, has received invitation from the Conference Bureau to attend the scheduled Conference.
Statement By The Secretary General Of The New Deal Movement

The Chairman of the Elections Commission (ECOM), Hon. Paul N. Guah; the Co-Chairman and other Commissioners of ECOM, Representatives of other political parties present; distinguished Executives, Stalwarts, and gallant partisans of The New DEAL Movement, fellow Compatriots, gallant men and women of the Fourth Estate present, Representatives of Civil Society, including the Human Rights Community, Students, Workers and Religious Leaders present, Comrades:
---
Charlie Is Afraid Of His Own Shadow

The NEWS newspaper in Liberia reported a story that was posted to the web on July 23, 2002 under the title "Taylor Discloses Assassination Plot". I read the story from the allAfrica.com web page and even though I was tempted to quickly react (in writing), I thought I should wait to see how others would react to the news story. However, I have not read one article written about this issue.
Watson and Flemister Concede Defeat in ULAA Elections

The two unsuccessful Presidential Candidates in the recent General Elections of the Union of Liberian Associations in the Americas (ULAA), Inc., Messers. Arthur K. Watson and Ijoma R. Flemister issued public statements to their supporters this week conceding defeat, and pledging to work with the new ULAA Administration of Mr. Mohammed Kromah.
Sometimes it is not how long we live on this earth that matters, but how we live and what we did during our sojourn on earth that sets us apart from our friends and relatives. And it is always no telling how much we have impacted the lives of others such that in death we are still greatly missed. But of all our good or bad deeds on this earth, it is the care, compassion, goodwill, understanding and concern we show toward our fellow human beings that count the most.
"ULAA Should be Honored not Ridiculed" - Nyanseor Tells ULAA Delegates

A founding member of the Union of Liberian Associations in the Americas (ULAA), Inc., Mr. Siahyonkron Nyanseor, told delegates at a recent ULAA Annual General Conference in Columbus, Ohio, that in spite of notable moral, political and ethical failures by some former leaders of ULAA, especially former ULAA Board Chairman and current Liberian President Charles Taylor, the founders of ULAA ought to be commended and honored for their farsight in establishing an organization that has over the years played a pivotal role in shaping the political, economic, and social landscapes in Liberia, and not ridiculed for their failures.
---
Conversation with Our Benefactors Regarding the Original Intent of the Founders of ULAA

The Union of Liberian Association in the Americas (ULAA), Inc. held its 28th Annual General Conference in Columbus, Ohio, at which the Chairman of the Liberian Democratic Future and a founding member and eleventh President of ULAA, Siahyonkron Jglay Kpa-kay Nyanseor, served as the Keynote Speaker. Below is the full text of his address:
ULAA's Elections Results

By the power vested in me as Chairman of the National Elections Commission of the Union of Liberian Associations in the Americas (ULAA), I herewith announce the results of the August 10, 2002 ULAA general elections as follow:
Invitation to the Liberian Government "Reconciliation Conference"

On July 26, 2002, President Charles Ghankay Taylor formally declared the Liberian National Conference on Peace and Reconciliation officially opened. First National Plenary Session will convene at the Unity Conference Center in Virginia on August 24, 2002; and delegates will elect officers of the Conference immediately following the opening ceremonies.
'Liberian troops kidnapped 17' (News24)

Freetown - Sierra Leonean officials have identified the Armed Forces of Liberia (AFL) as being behind a kidnapping last month in which 17 Sierra Leoneans are being held hostage, sources said on Monday.
---
War Crimes and Warlords

In his latest article, our colleague Paul raised some interesting points in his recent article (
Liberian Leadership Conference: Deception in Bethesda
, but reached sweeping conclusions about lot of things. He said the Bethesda conference was a deception, without having attended the meeting or spoken to a single person from that conference. He accused the participants of usurping the titles of leaders when nobody in Liberia has given them such positions.
Crucifying Or Sustaining The Reconciliation: What Was Sherman Saying?

When I read the response by Rudolph Sherman to a True Whig Party Partisan's orchestrated statement of loyalty and support to him, (published in the July 31, 2002 edition of the Inquirer) I began to wonder whether God had condemned Liberia for good.I further wondered whether Mr. Sherman is a politician or an impressionist who is using the TWP for his narrow political ends.
---
Staff of Pro-Democracy Group Arrested and Detained In Rivercess, Liberia

A staff of the Monrovia-based Movement for Democracy and Elections in Liberia (MODEL), and a government elections magistrate were arrested and detained in Rivercess County, Liberia recently upon orders of County Superintendent Benjamin Gee while attempting to conduct a civil and voters education workshop on the constitution and elections laws of Liberia, visiting MODEL Executive Director K. Hasting Panyonnoh told
The Perspective
via telephone interview from Washington, DC August 8.
The Wave of Harassment, Abuse and Extortion Suffered in Cestos, Rivercess County

We have invited you here to report on the sting of harassment, intimidation, extortion and abuse that I and the Elections Magistrate of Montserrado, Mr. George Kabakollie, suffered in the hands of the superintendent of Rivercess County, Mr. Benjamin Gee and his security forces during our recent visit to Cestos City to conduct a civic/voter education workshop.
Thriving on Deception, Harassment and Intimidation

On July 19, 1997, the Liberian people went to the polls in a special elections sponsored by the Economic Community of West African States (ECOWAS) and elected Charles Taylor, the ruthless warlord who threatened prior to the elections to return to guerilla warfare if he was not elected. It is still unclear if the people elected Taylor over three other warlords and scores of civilian politicians out of fear of a continuing warfare as Taylor had threatened, or out of genuine desire to bring complete end
---
The Reconciliation Of Liberians Into A New Body Politic

My fellow Liberians, after a hundred and fifty-five years of political independence, it is regrettable that we are moved today to talk about "The Reconciliation of Liberians into a New Body Politic." Indeed, we need to be reconciled as a people. Because political violence has become institutionalized in our country, "reconciliation" is now the politically correct slogan of our time, but only in the guise of political rhetoric.
But true reconciliation entails a series of coordinated interventions by the government and by the people, at the national and local levels. Reconciliation will cover a period from the immediate to over the long-term. But our challenge as a people, is how best to pursue reconciliation.
Guinea Moves Liberia's New Refugees Into Camps Further Inland
(UNHCR)
KISSIDOUGOU, Guinea, August 7 -After weeks of negotiations, UNHCR and the Guinean government have finally agreed to move more than 1,000 Liberian refugees living near the unsafe border in southern Guinea further inland to camps in Albadaria.
---
Breaking the Cycle of War in Liberia

"If you succumb to the temptation of using violence in the struggle, unborn generations will be the recipients of a long and desolate night of bitterness, and your chief legacy to the future will be an endless reign of meaningless chaos," wrote, Martin Luther King, Jr.
---
Liberian Leadership Conference: Deception in Bethesda

Again, the search for long-term peace and stability in Liberia has started in earnest in the age-old "African Garden" of lies, cajolery, and deceit. And, as always, it seems like Liberian warlords and self-proclaimed politicians are determined to continue to vituperate the victims of the country's seemingly endless civil war.
The Constitution vs. Civil Liberties in Liberia

In theory, the Liberian constitution is unique and probably one of the best in Africa in terms of well thought out principles and procedures relating to the promotion of good governance, freedom of the press, freedom of religion and worship, and guarantees of civil liberties befitting of a genuine democracy. But in practice, Liberia is a totalitarian state subjected to the whims of an imperial president who can at will violate the constitution and exercise extra-judicial powers and tactics to suppress the Liberian people and strangle the Liberian national economy
---
Hassan Bility's Incommunicado detention without charge

Hassan Bility and at least two other men, Ansumana Kamara and Mohammad Kamara, were harassed and arrested in Monrovia, the capital, on 24 June 2002 by two plain clothes men, reportedly from the Criminal Investigation Division of the Liberia National Police. Hassan Bility was reportedly slapped and kicked before being shoved into a car and driven away.
---
God's Promise to Restore Liberia

It is very easy to lose hope when you find yourself in a refugee camp or in a foreign country, separated from your loved ones, your familiar surroundings, your homes, schools and businesses in Liberia, your relatives who have been killed or who you have abandoned as you fled a sudden outbreak of fighting somewhere in Liberia and you just don't know where to find them. It is easy to become depressed when you think that your life is passing you by, that your dreams have been frustrated, that you should have gotten your Bachelor or Masters degree by now...
A Celebration with Mixed Emotions and Great Uncertainty

In observance of Liberia's 155th Independence celebration on July 26, 2002, Mr. T. Q. Harris, National Chairman of Liberia Contemporees United Patriotic & Strong (UPS) organization, addressed this message to Liberians via the Internet.
---
Ghanaian Government Warns Liberian Exiles

A new scenario is unfolding in Ghana as regards to the fate of Liberian exiles in the country. The Ghanaian government issued a press release warning Liberian politicians in Ghana to desist from using Ghanaian territory to engage in the expression of what it considered negative views on political developments in their country.
Authorities Refuse to Produce Journalist's "Living Body"-A Press Release Issued by Reporters sans frontières (Paris)

Reporters Without Borders today condemned the Liberian government's refusal to comply with an order from the country's highest military court to produce "the living bodies" of journalist Hassan Bility and two other unidentified men who were arrested with him by security officials on 24 June.
---
Seeking Justice For Hassan Bility and the Others

As I set out today to write this article, I "unknowingly" found myself many times stopping to pause and take a very, very deep breath, wondering whether or not my colleague and fellow journalist, Hassan Bility, is still alive (as he should) or really dead as the credible international human rights crusader, Amnesty International (AI) has reported lately.
The Silence of a Bleeding Society

Outside of Liberia, it may appear as if the only persons picked up so far in recent times by the Liberian government are Mohammed Kamara and Ansumana Kamara and journalist Hassan Bility. Absolutely nothing could be far from the truth.