The Case Against Dual Citizenship Law In Liberia
By: Cecil Franweah Frank
In recent time the issue of dual citizenship has captivated Liberians living abroad in the diaspora, particularly in the United States and some parts of Western Europe.

The Immorality, Unethicality and Unconstitutionality of Nepotism: An Open Letter to Mr. Abraham Darius Dillon
By: Alfred Jah Johnson
The French Enlightenment writer, François-Marie Arouet (pen name, Voltaire) said, "By appreciation, we make excellent in others our own property." In view of said, it is necessaryto begin this communication with a sincere recognition of your contribution to the socio-political landscape of Liberia. Your participation in the democratic process at the level of running for senator of the nation's most populated county deserves some appreciation. As superficial as it was (in terms of belief and given your close association with shady state actors), it is an encouraging sign that in the absence of tyranny and rampant cronyism, favoritism and nepotism, you can be nurtured to symbolically and practically embrace the tenets of democracy and the rule of law.
Brief History of Tarpeh and Tappita City
By: Sonkarley Tiatun Beaie
Tappita is a city located in lower Nimba County, Liberia and presently Headquarters of the Amalgamated Gio Chiefdom. The city was named after a prominent tribal ruler, Speaker Tarpeh during his chieftaincy in the region in the early 20th century. But, traditional history not being accurately recorded, for instance, sometimes given by senior elders orally, many ordinary Liberians including some Liberian historians had continued to refer to the city to be a town or settlement established by someone with a background or parental history originated from the South-east.
---
Let Auditor General Kilby Show His Own Work
By: Abraham M. Attoh

Being an Auditor General is far beyond mere education and professional credentials, which the new Auditor General Kilby has demonstrated he lacks. It is about Integrity, which also the new Auditor General does not have. Robert L. Kilby continues to feed the public misinformation.
---
The Case for Dual Citizenship and Overseas Voting Rights for the Liberian Diaspora
By J. Patrick Flomo

The question of dual citizenship is a "win-win" game for Liberia; as such, the receptivity of the Diaspora's pleas to the people of Liberia should be seen as a positive for both Liberia and the Diaspora, and as vitally important to our prosperity. Dual citizenship gives the Diaspora an unfettered fresh start and a fair chance to continue nourishing their affinity for the motherland in business, economics, education, healthcare etc.
The persistence of Silence & impunity
I have a concern that as the timeline for the United Nations mission in Liberia (UNMIL) draws to an end; much more is left to be done if Liberia's young democracy will survive the test of times. It is a shameful embarrassment that without any knowledge of the heights of corruption and unpatriotic activities taking place under President Serleaf's watch,the Oslo Nobel committee decided to even consider her as a candidate for the prestigious accolade in 2011.

Petition To The President Of The Republic Of Liberia And Honorables Of The National Legislature On Violations Of Extant Laws And Regulations And Financial Irregularities By The Auditor General, Robert L. Kilby

We the Aggrieved and Concerned Employees of the General Auditing Commission (ACE) are pleased to bring to the attention of the President of the Republic of Liberia and Honorables of the National Legislature, reportable violations of extant laws and regulations and financial wrongdoings committed by the Auditor General, Robert L. Kilby, just within the period of three (3) months after assuming the position of Auditor General.
Is The Auditor General of Liberia Dishonest?
Recently a report purportedly written by the European Commission after having conducted a "peer review" of the General Auditing Commission was circulated by the current Auditor General of Liberia, Mr. Robert Llewellyn Kilby. The so-called "EU Report" seems to be a farce and fabricated report aimed at putting down everything that has made GAC credible today. Though there is a spate of contradictory statements attributed to the Auditor General, The Perspective has opted to first publish the real EU report:
Nepotism Was Wrong Yesterday And Is Wrong Today
Constitution of Liberia, the people's own law. No President of Liberia has the right to break the law and still expect to enjoy the respect and trust of the people under the authority of the same constitution. Our country is a democracy where governance is by the people, of the people and for the people based upon the rule of law. It is not a monarchy where the king or emperor's will prevails. Never again in Liberia should we allow any President of Liberia to govern Liberia like monarch. A president who governs a democratic country like a monarch is an imperial president.

Liberia's Quest for the Public Funding of Political Parties: A Case of the Good, the Bad and the Ugly in Public Policy Formulation
By Wonderr K. Freeman
The Liberian Legislature calls it "An Act to Sustain Democracy Through the Public Funding of Political Parties, Coalitions and Alliances, Providing for [an] Annual National Budget Appropriation to Political Parties, Coalitions, Alliances and Independent Candidates – abbreviated as the Democracy Sustainability Act. The rest of Liberia thinks it should rather be called the Act to Legalize the Use of The Liberian Taxpayers Hard-Earned Money to Fund Private Political Fiefdoms. But, is this a clear-cut case of legislative hubris? Do Liberians have reason to doubt their representatives at the Capitol? Is this law a faux pax ab initio?
---
Dismissed Staff of the General Auditing Commission Call for the Removal of Auditor General Robert Kilby

Illegally dismissed staff of the General Auditing Commission are demanding the immediate removal of disgraced Auditor General Robert Kilby on grounds that he lacks integrity and the requisite professional competence to manage the Commission.
Advocacy and Anti-corruption
By Tiawan S. Gongloe (Cllr.)
In a democratic society, the people participate in the governance of their country through two basic ways. The first is by voting for persons among contestants for public posts, that they consider best suited to perform the functions of the offices for which they are contesting. The decision to vote for a person to occupy a public office is based, or better still, should be based on the past record of that person.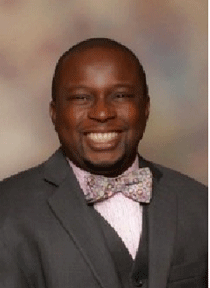 John S. Morlu
"Institutional Reform through Reconciliation"
Keynote Speech by: John S. Morlu, II

I want to thank you for the introduction. I also want to thank the Chairmen and the CDC leadership for selecting me to be the keynote speaker on this important occasion, an occasion that represents a new beginning to put CDC on the path of assuming national leadership in 2017. I believe CDC electing Mr. Solo as National Chairman and Mr. Tukpah as CDC USA Chairman will put CDC in good stead come 2014 and 2017, as both men are smart, committed, level headed, and willing to reach out to as many Liberians as possible.
---
Liberia, Shed No Tears for Taylor

By Benedict Nyankun Wisseh

Not too long ago in May, in The Hague, Holland, former president Charles Taylor was convicted by the Special Court for Sierra Leone (SCSL) for war crimes committed in Sierra Leone. This marks the first time an African president, former or sitting, has been tried and convicted by the International Criminal Court (ICC) for war crimes committed in a civil war in another African country.
How Costly is the Controversial Act to Fund Political Parties?
By Ibrahim Al-bakri Nyei
The recent bill passed by the House of Representative, dubbed as 'An Act to Sustain Democracy' does not serve the general interest of the masses of the Liberian state, but adds to the burdens of state reconstruction. With this law, our leaders have further proven their self-serving characters. It can be recalled that over the last few years, most of the popular legislations passed have been to service the ambitions, and financial gains of political leaders
Plenyono Gbe Wolo
By Charles F. Wordsworth
About thirteen years ago, I published a series of articles called" Profile In Excellence," in the Pepper Bird Magazine of Providence, Rhode Island. The articles focused on leading Liberian personalities who have distinguished themselves in their professions and contributed to their society. Plenyono Gbe Wolo of Grandcess, Liberia; a distinguished son of Liberia, was profiled in one of the articles.

The Practice of Diplomacy & the Balance of Power
By: Josephus Moses Gray
In every century there seems to surface a country with the influence and the intellectual and moral impetus and will to shape the entire international system in accordance with its own values. In the seventeenth century, France under Cardinal Richelieu introduced the modern approach to international relations, based on the nation state and motivated by national interest as its ultimate purpose
---
Should the Draft Budget Be Approved As Is (The A-Z Challenges)?
(AN OPEN LETTER TO THE NATIONAL LEGISLATURE)

From: R. Tombekai Senwah

The National Draft Budget, presently before your honorable body for Review and Approval, has generated enormous public interest. Our International Partners and the Liberian public are watching to see if due diligence will be accorded this historic (Liberia's first Medium Term Expenditure Framework budget) task.
---
Consumer Rights: Electricity and Power Provision – The Case of RMA Liberia and SDMO Generator
By Ezekiel Pajibo

In January 2012 or thereabout, I bought two generators from RMA Liberia: one for my office and one for my home. A compelling reason for the purchase was the fact that RMA Liberia offered a service contract; each time I had a generator hiccup, their technicians would come and attend to it.
Liberians' Hypocritical Response to Corruption
By Johannes Zogbay Zlahn
On a daily basis, the Liberian print and electronic media are saturated with news about public corruption, how the Liberian Government has failed to eradicate or at least minimize this scourge, and in many cases lay the blame squarely on President Ellen Johnson-Sirleaf. None of the news articles I have read about corruption has ever implicated the President in any acts of corruption
---
International Justice: Taylor Trial Sets Positive Example
Sierra Leone Special Court Offers Lessons for Prosecuting Highest-Level Suspect
The trial of the former Liberian President Charles Taylor for war crimes and crimes against humanity during Sierra Leone's armed conflict was a largely well-run proceeding, Human Rights Watch said in a report released today. The trial benefitted from a high-quality defense, sound handling of witnesses, and dynamic outreach to communities affected by the crimes.
The Love of Liberty Brought Us Here
By J. Patrick Flomo
The impact, spiritualism, and nationalistic motivation for all citizensimparted by the Liberian motto (The Love of Liberty Brought Us Here) have been pondered before. Recently, I have been pondering this question again; specifically, in the context of how a high school civics teacher - or for that matter, a university political science professor - explains to students in 2012 the social, psychological, and political significance of this motto.
---
Which Way Liberia? Are the so-called "Traditional Leaders of Liberia trying to take the country back to the 19th century?

By Tolo Bonah Corfah

The focus of this paper is to briefly try to take a critical look at the role of the traditional leaders in the modern Liberian society. Should the main role of our traditional leaders be to warn citizens for exercisizing their constitutional rights of free speech? Is it the duty of the traditional leaders of Liberia to interfere in the workings of the legislative branch of our government? Why is it that the traditional Leaders are now playing a prominent role that they never played in past administrations?
The Mandingo People of Liberia: A Historical Fact Most Liberians Overlook
By Siahyonkron Nyanseor
Ignorance is no excuse for not acquiring historical facts. Alexander Pope is on record as having said, "To err is human..." In my view not to admit your error, however, is not only wrong; it defeats the purpose of seeking genuine reconciliation. Reconciliation starts with the willingness to speak the truth with the intent of seeking forgiveness.

---
Good Governance: A foundation for Collective Security
A speech delivered by Tiawan Saye Gongloe at the closing program of the St. Anthony of Padua School

Permit me, first, to thank the student body and the administration of the St. Anthony of Padua School for inviting me to serve as the keynote speaker for this year's closing program. Let me also congratulate those students who are today getting their just reward for hard and honest labor by being promoted to a higher grade. Further, I admonish those who did not work hard this year and will, therefore, repeat their classes during the next academic year, to learn from their peers who are leaving them behind and change their situations for the next academic year.
---
Liberianomics of 2012/13 Fiscal Budget: Sound Allocation, but Financing and Monitoring Challenges

By Musa Dukuly, PhD Fellow/Lecturer of Economics, University of Liberia &
C. Gyude Bedell (MBA/Finance), Financial Analyst

Liberia's transition from "recovery" to "transformation" requires heavy investments, appropriate resource allocation and sound financing strategy. The budget is prepared when Liberia is still grappling with myriad conflict induced problems-youth unemployment, private sector impasse, macroeconomic constraint driven by minimum emphasis on "growth induced" programs and projects. The new challenges are emanated from external shocks (rising commodity prices, including fuel) and environmental related concerns (diamond, gold, iron ore mining and logging). To confront the resilience, the 2012/13 budget seems as cushioning instrument against these challenges.
An Unconstitutional And Destabilizing Report: Why The TRC's Final Report Should Not Be Implemented In Its Entirety As Recommended By Mr. Goah
By Johannes Zogbay Zlahn

In an article titled "
The TRC Final Report: An Open Letter To The Political Party Leaders in Liberia
," which was published on the Perspective Website on June 19, 2012, Mr. Bernard Gbayee Goah ("Mr. Goah") argues, among other things, as follows:
---
A Tribute to Thomas "Tom" Saah Kamara: My Comrade in the Liberian People's Struggle for Rice & Rights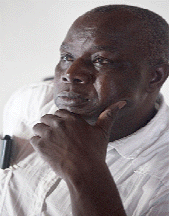 Tom Kamara
A Tribute By Siahyonkron Nyanseor

Andrew Jackson said once, "One man with courage can make a majority." Mike Murdock went on to say, "You will be remembered for two things: the problem you solve or the ones you create." Both statements remind me of my comrade and Liberia's patriotic son, the late Thomas Tom Saah Kamara to whom this tribute is devoted.
This, Too, Is Tom Kamara!
A Tribute By Julu M. Johnson, Jr.
In an attempt to arrest General D. Roosevelt Johnson of the ULIMO-J faction at his 20th Street residence in Sinkor, hell broke loose in Monrovia. Consequently, the New Democrat newspaper was badly hit as the building housing it on Center Street was burnt. Reason for the arson attack was no secret, given that the media group was deemed as critical as far as its reportage and editorial contents were concerned.

The TRC Final Report: An Open Letter To The Political Party Leaders in Liberia
By Bernard Gbayee Goah
The TRC report stands as a resurrecting pillar of our failed state (Liberia). If followed through, this pillar will uphold justice and truth for all Liberians. You all will agree with me that the TRC final report contains more than just accounts against perpetrators; the TRC's final report has given a complete picture of the gross human rights violations that occurred as a result of the horrible conflict that ripped our country apart.

---
Good Governance Is A Prerequisite For National Recovery And Development In Liberia
By Eric S. Kaba

No nation can begin to solve its problems in any serious and meaningful way until and unless it has (or builds) the basic foundations for good governance. One of the foundations of good governance is accountability. An accountable government is one that feels, knows and acknowledges the requirement to answer to the citizenry as a cardinal responsibility. Such a government is composed of people (I call public servants) who do not feel they are better than or above the people who elected them to office and the laws of the country that form the legal and constitutional basis for and of the offices they hold.
Liberia: The Pain is Profound
By Charles Kwalonue Sunwabe, Jr.

For me, the building of transformational democracy in Liberia has wretchedly failed. There are multiple arguments to support this viewpoint. First, from the very onset of the election that brought President Ellen Johnson-Sirleaf to state power in 2006, and subsequently in 2012, it was apparent that Liberia was headed down the same old unceasingly failed paths that contributed to the wars that devastated the country for sixteen years.
New Liberian Tree Crop Rehabilitation Project to Benefit 26,000 Farming Household Members
A Press Release Issued By World Bank
Washington, June 5, 2012 – The Liberian Government has received a US$15 million credit from the World Bank to increase access to finance, inputs, technologies and markets for smallholder tree crop farmers in Liberia, and to develop a long term development program for the tree crops sector. This Smallholder Tree Crops Revitalization Support Project (STCRSP) would be implemented over a period of four years in several districts of Liberia's main tree crop producing counties.

A Sneezing West Should Not Give Us Cold:Emerging Markets Vs The Euro-America Economic Crisis- Where Are The Vantage Points?
By Moses Varfee Kowo
A prolific and internationally respected Indian-American Journalist, Commentator and author engaged the 2008 global economic crisis in a different way. Fareed Zakaria viewed the financial melt-down as what he calls the "the rise of the rest", pointing to the economic emergence of China, Brazil, India and other countries that are rapidly gaining grounds in the wake of the crisis.

---
The Progressives Are Here: Debunking The Cowards Behind Koijee's Calumnies
By Rufus D. Neufville

I have known Jefferson Koijee for more than a decade. We fought many intellectual battles together against the forces of backwardness. While serving as president of the National Students Intellectual Council, the young politician demonstrated uncompromising independence in thoughts and actions.
---
Ask Not For Whom the Bell Tolls: A Eulogy to Tarty Teh

Theodore Hodge
By: Theodore Hodge

I had the privilege of meeting the late Tarty Teh on only one occasion. We were introduced by a mutual friend; we chatted briefly and we went our separate ways. When I learned of the passing of Mr. Teh, I felt our common world was greatly diminished by his demise, and that is why I decided to attend a program (a memorial service) held in his honor on March 24th, 2012, and to write this eulogy dedicated to his memory.
Liberia: The Necessity For Restoration Of The Doctrine Of Separation Of Powers
By Johannes Zogaby Zlahn
Given the historical circumstances surrounding the inception of the Republic of Liberia ("Liberia") as a nation-state, it is safe to argue that the founders of Liberia and the framers of its 1847 and 1986 Constitutions envisaged a nation in which no single individual or group of individuals would exercise absolute and unbridled governmental powers to the detriment of the people as a whole.
---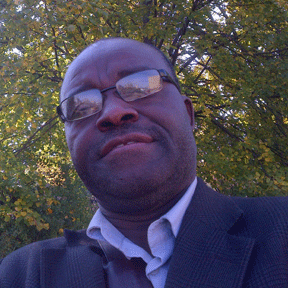 Dr. Geepu Nah Tiepoh
Limits of Cash Crop Production in Liberia's Food Security Strategy
By Geepu Nah Tiepoh

President Sirleaf recently launched a series of regional consultationsto solicit inputs from Liberians toward the formulation of a new long-term national development plan, known as Liberia Rising 2030 Vision, to succeed the country's Poverty Reduction Strategy that ended last year.A major objective of this new vision, asoutlined in a 2010 concept document by the Ministry of Planning and Economic Affairs, is to achieve agricultural modernization and national food security. Inclusion of food security in a plan of this magnitude was indeed a goal by default, given our current and expected future challenges in feeding the nation's burgeoning population.
Liberia Vision 2030: Towards a Middle-Income Economy
By Ibrahim Al-bakri Nyei
Liberia's 18-year development plan dubbed Vision 2030 or Liberia Rising 2030 has become the issue of public discourses with skepticisms that it is no different from former development agendas promulgated by past administration but did not go beyond the shelves of the various government ministries. Even though, the cynics have reasons based on experience to be critical, the patterns of development of this vision makes it starkly different from others:

An Unconstitutional Declaration: Why Declaring Liberia A Christian State Or Christian Nation Is Bad For Liberia?
By Johannes Zogbay Zlahn
A number of articles have been written, condemning the move by some segments of the Liberian population to "Christianize Liberia," and rightly so. Because those articles, including a Commentary in the New Dawn Newspaper, have been written and hopefully widely read, I had intended to refrain from writing another article on the same issue but I had a change of mind when I came across the following headline in the February 21, 2012 edition of the Insight Newspaper:
---
Liberia: The Challenge of Leadership
By: Theodore T. Hodge

The end of the year 2011 draws nigh. As we reflect on events shaping our country, we must admit that there were great and proud moments. It could be said that the country is slowly rising from the depths of self-destruction to international recognition; enjoying a certain goodwill extended by the comity of nations. It could also be argued that we owe this to the astute leadership of our President, Ellen Johnson Sirleaf. We must, however, hastily add that things weren't so good sometimes.
---
Respect for Human Rights: The most necessary condition for collective security and sustainable peace in Liberia
A keynote Speech delivered at 2011 Commemoration of Human Rights Day
In Liberia By Tiawan Gongloe
Officials of Government, Representatives of the United Nations and members of the Diplomatic Community, Representatives of International Non-Governmental Organizations, Representatives of Human Rights and Other Civil Society Organizations of Liberia, Prelates and representatives of religious and moral institutions of Liberia, Representatives of Youth and Student Organizations, Representatives of Atayee shop discussion fora, other distinguished ladies and gentlemen.

The Way Forward
By: Ramses K Nah
The historic Liberian elections of 2011 are now a matter of history. Political analysts and historians can evaluate the merits and demerits of the all the events that have occurred.

---
PRESS CONFERENCE ON THE LAUNCH OF THE WEST AFRICA REGIONAL COMMUNICATIONS INFRASTRUCTION PROGRAM-WARCIP LIBERIA
Liberia Telecommunications Authority Offices
Thursday, 29 September 2011
On behalf of the World Bank Group, and in the name of Dr. Nyanin, our Country Manager who is currently out of the country, I am very pleased to be here with you today, accompanying the Chairperson of the LTA and the Minister of Posts and Telecommunications, in order to inform the people of Liberia about this exciting project that is being financed, in part, by a $US 25.6 million dollar concessional credit from the World Bank. Liberia is now a member of the West Africa Regional Communications Infrastructure Program - WARCIP - which is now making possible the construction of the West Africa portion of an approximately 17,000 km submarine cable system, which will carry high speed internet from Europe to South Africa, connecting 23 countries including the landing station in Liberia.
REASONS WHY THE MPC PETITION TO THE SUPREME COURT MUST BE DENIED
By Alphonso W. Nyenuh
The Supreme Court of Liberia is considering a petition filed by the Movement for Progressive Change (MPC) that seeks to disqualify presidential candidates in the upcoming general election in Liberia who do not meet requirements under Article 52 (c) of the Constitution of Liberia, the famous or infamous 10 Years Residency Clause. The Supreme Court of Liberia must deny this petition because if upheld it would disrupt the pending election and create undue tension, upheaval, and violence in an already volatile and charged environment. Upholding the petition would also circumvent the election process, deprive the Liberian people of the right to decide their leaders, and stands to plunge our country back into violence and chaos.
THE LIBERIAN JUDICIARY IN DISARRAY: CASE AND POINT,
Mary Sheriff v. Jesse K. Mulbah and the Gbagbahs
It is difficult to overemphasize the extent to which the vicious civil war in Liberia devastated the country. The mindless destruction of property and infrastructure was exacerbated by the death, disability, and displacement of thousands of lives. In an unprecedented debacle, the country was forced into chaos and a speedy backward slide. Liberians, friends of Liberia, and the international community therefore breathed a sigh of relief when Mrs. Ellen Johnson-Sirleaf was inaugurated President after two rounds of internationally monitored elections.
PATRONAGE POLITICS VS. PUBLIC SERVICE POLITICS: WHICH WAY LIBERIANS, AS THE COUNTRY DRAWS CLOSER TO GENERAL AND PRESIDENTIAL ELECTIONS?
By Wilmot A. Reeves
Liberia is one of only two countries in Africa, along with
Ethiopia
, without roots in the
scramble for Africa
's colonization. It was founded and pseudo colonized by freed
American slaves
with the help of a private organization called the
American Colonization Society
(ACS) between 1821-1822, on the premise that the former American slaves would have greater freedom and equality in the new found land. Since the country was founded in 1847, it has had a very interesting history, marked by many years of patronage and partisan politics imbued with massive corruption and economic mismanagement at the expense of public service politics, the latter of which seeks the welfare of a country's citizenry and provide them quality public services.
---
Statement on the Referendum of August 23, 2011 and Qualification of Presidential Candidates

We the undersigned concerned citizens of Liberia, now residing in the United States, hereby extend sincere thanks and appreciation to our fellow citizens at home for the orderly and peaceful manner in which they conducted themselves in the referendum held on August 23, 2011. According to official results, none of the four propositions of the Referendum received the minimum two-thirds majority of votes needed for ratification, including especially Proposition One, which was intended to reduce the residency requirement for presidential candidates from ten to five years.
PRESS STATEMENT BY
JEROME J VERDIER, SR
COUNSELLOR AT LAW AND CHAIRMAN OF THE FORMER TRC OF LIBERIA
STATEMENT ON ACCEPTANCE AS VICE STANDARD BEARER ON THE NDC PRESIDENTIAL TICKET
More than a year ago, I pronounced to my constituency and the Liberian people in general that I would not be seeking re-election to the post of Representative in erstwhile District No. 4, nor would I be seeking any elective office in the 2011 presidential and legislative elections. Today, by the circumstance of time and the imperative of patriotic call of duty and service to our beloved motherland, I am constrained to reconsider my pronouncement made about fourteen (14) months ago.

CORRUPTION AT A GLANCE
By: Gerald Dan Yeakula
Compatriots, Compeers and professional audiences, history will lour us were we to sit and exhibit willful blindness as it relates to pertinent national issues without writing a line about these prevalent forces that hinder the onward motion of our beloved country. Before I unstitch the truism that will yield absolute positive transformation in our society


---

Siahyonkron Nyanseor
Campaign, Money and Politics: Whose Buying Liberia's Elections?
By Siahyonkron Nyanseor

In the Good book, the Bible, the Lord warned that money is the root of all evil. But in politics, money may be a necessary evil! Money has always played a pivotal role in politics and has always been an issue of daily debate in democracies everywhere, both in the developed and developing world. How political parties get access to money, can influence the outcome of elections, determine the relationship between party leaders and members, and define the level of public trust the electorate has both in the process and in politicians. For several months now, prior to and since the official launch of the 2011 campaign season

Ambassador Mayson calls for "Putting People back to Work"
Editor's Note: On Saturday, July 16, 2011, the National Democratic Coalition (NDC), one of Liberia's newest political parties, comprising more than 8 other political parties, elected its Standard Bearer and corps of national officers. Ambassador Dew Tuan-Wleh Mayson was elected as the NDC's standard bearer at its first national convention held at the Hotel Africa, located in Virginia, a suburb of Monrovia. Below is Ambassador Mayson's acceptance speech:

Presidential Displeasure Versus People's Power
By Joe Bartuah
Since her abrupt dismissal several days ago, most of her numerous supporters now refer to former Nimba County Superintendent, Mrs. Edith Gongloe-Weh as the People's Superintendent". Reports emanating from Nimba indicate that most of Mrs. Weh's supporters have decided to confer this populist distinction on her, not only in appreciation of her exemplary leadership during her 22-month sojourn as the administrative head of the county, but also as a form of protest against the aura of arbitrarinesswhich surrounded her "ejection" from Sanniquellie.

---
Nationalist And Concession Agreements; Uplift Liberia From Poverty

By J. Yanqui Zaza

Some Liberians are disappointed because the United Nations has indicated that Liberia is the third poorest country in the world. (HUFFPOST BUSINESS Web Site). Instead of sulking, Liberians as well as sympathizers could use their choice during the upcoming elections and help to alleviate our poverty situation.
---
Let the Miracle Light of Our Liberian Women Shine Again
By UmValli Löwenthal

Once again, the season is upon us in the Republic of Liberia. I am not speaking of the raining or dry season either. The season of which speak is the "presidential election season" in our homeland. As I write this article, we are hearing a whole lot of political rhetoric from individuals who are aspiring for the presidency of our nation. To invoke the spirit of prosperity and hope for my beloved country and people, I demand an answer, which is of substance, from the presidential aspirants to the following questions.
---
NPP & NDPL U-Turn: A Blessing in Disguise
By Siahyonkron Nyanseor
By the time the last vote is counted to determine the outcome of the 2011 elections, both the National Patriotic Party (NPP) and the National Democratic Party of Liberia (NDPL), will have no future relevance
---
Report of the Special Presidential fact-finding Committee (Gongloe Committee)

Clash between Students of the Monrovia Consolidated School System(MCSS) and officers of the Liberia National Police(LNP). On April_2011, President Ellen Johnson Sirleaf, through the Acting Minister of Justice, M. Wilkins Wright appointed a committee to findout what happened between the Liberian National Police and Students of the MCSS on March 22, 2010 during a student protest march on that day.
Speech Delivered by John S. Morlu, II
ODI and BBC World Service Trust Discussion Series On "Dual Accountability: Aid Effectiveness". British Academy, London, England
I want to thank ODI and the BBC World Service Trust for hosting these series, as they are vital for a new and improved thinking on how to make aid effective. I am hopeful that these discussions will lay a good foundation for Busan. I will also like to thank ODI and BBC World Service Trust for inviting me to participate in these discussions.
---
Liberia's Natural Rubber Industry: A Second Look
By Too Edwin Freeman

Liberia has been in the natural rubber (NR) business (or more appropriately, the rubber business has been in Liberia) since the government of President Hilary R. W. Johnson signed a concession agreement with a British firm in 1890, for the extraction of latex from wild rubber trees that grew on tribal communal land. Two decades after that initial agreement, the government of President Arthur Barclay entered into a second concession agreement with yet another British-owned company, named the Liberia Rubber Corporation, for the systematic and commercial cultivation of rubber on a plantation at Mount Barclay in 1910.
On Libya, Listen To Obama But Do Not Believe Him
By Benedict Nyankun Wisseh

In March, the United States, Great Britain, and France attacked Libya to protect its civilians from being slaughter by their own leader, Col. Muammar. A day after the attack commenced, President Obama asserted that the attack was in "support of an international effort to protect civilians and stop Khaddafi from "slaughtering his own people." But there was something rotten, hypocritical, and misleading in Obama's assertion as reflected in the reactions of the United States and its allies to similar brutal crackdowns on protesters in other Arab countries.
Get this on the Record
By K.Y. Zayzay
This article will state what most Liberians consider facts, truths and make beliefs/lies in present day Liberia. The intention here is not to be biased against any political organization or persons; but rather state the happenings in our country that any well-meaning Liberian can decipher for him/herself. The reason behind this article, you may ask? Liberia is heading down a path that could once again plunge us back into the unspeakable!! I feel a civil responsibility to do this.
Morlu Off for UK -Addresses ODI & BBC World Service Trust Forum
Liberia's former Auditor General John Sembe Morlu, II, is in London, the United Kingdom to address the July 25, 2011 forum on aid effectiveness hosted by Overseas Development t Institute(ODI) in collaboration with BBC World Service Trust.

---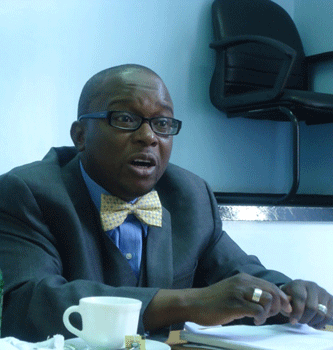 Auditor General John S. Morlu II
The 'Ghost' Of John Morlu Handing Over Mansion And GOL
By John S.Morlu II

A young man named "John S. Morlu, II" was Auditor General of Liberia. For four years, the Government headed by Africa's First Female President in the name of Ellen Johnson Sirleaf fought him because he refused to compromise on the war on corruption. John Morlu successfully completed his 4 year tenure, financed by the European Union. In December 2010, President Sirleaf informed John Morlu that she would not re-nominate him but offered him the options to work in Cabinet as a Minister.
We Must Work To Unify Our Nation
By Johannes Zogbay Zlahn

In an article published on the Liberian Forum on January 13, 2011, I lamented the position taken by some of our aspirants for public office, especially for the presidency, and stressed the necessity for us to cast our votes not on the basis of ethnicity, but on the basis of who is most qualified to lead the nation as evidenced by his or her policies and programs for the country. This article is an expansion of the ideas espoused in the January 13 article.
---
The Burden Of History
By Jerome J. Verdier, Sr.
The plans of the Ellen Johnson Sirleaf Government to legislate the election of superintendents is a political gimmick intended to endear the President to the people of Liberia ahead of the 2011 General and Presidential Elections and portray this government as being progressive and populist, when in reality it is elitist and self-serving.

COL Says "NO" To National Referendum
By James Kpanneh Doe & Isaac T. Settro
Liberia's emerging democracy will be tested when the country holds its most significant elections this year. This would be Liberia's second post-civil war elections and much would be riding on the outcome of this election. For now, the country stands at a critical juncture between making that important transition to a strengthened, viable, and sustained democracy, or it may be weakened and remain in the throes of a failed state.
IS THERE "A MANDELA" IN LIBERIA?
By Jerome J. Verdier, Sr.
As Liberia gears up to observe Armed Forces Day on February 11, 2011, the Republic of South Africa will uniquely celebrate twenty one years since Former President Nelson Mandela took the first step out of prison towards freedom for all the people of South Africa, as the world's most famous political prisoner.
---

Dr. Malakpa
Why Harvard Invited President Sirleaf: A response to Yanqui Zaza's Article
By Dr. Sakui Malakpa

In addition to the devastation of foreign exploitation, Liberia has had a hundred and thirty-three years of autocratic rule by a small segment of its population, a bloody military coup d'état, ten years of military rule (five of which were camouflaged in civilian clothing), and fourteen years of bestiality euphemized as a civil war.To add insult to injury, corruption and other social vices have been endemicin almost every Liberian sector
---
CRC Management clarifies on Crisis at Cavalla Rubber Corporation in Pleebo-Sodoken District
A Press Release From CRC
The attention of the Management of Cavalla Rubber Corporation (CRC) has been drawn to reports published in the Daily Observer and New Democrat Newspapers on May 27, 2011, in which it is alleged that Management owes its employees for (4) four Months salary arrears as published in the New Democrat and (10) ten Months as published in the Daily Observer, which is the main under-pinning factor that led to the current crisis on the Plantation.

---
Why Harvard Invited President Sirleaf As Keynote Speaker?
By J. Yanqui Zaza

Few weeks ago a Commencement
Speaking invitation to President Ellen Johnson Sirleaf
sparked controversies across Liberian Web Sites. Comments came from both critics and supporters of the President. Some critics wondered why an Ivy League University would invite the head of a country that was reported to be the most corrupt country in the world in 2011. Transparency International, a reputable institution, had reported in 2011 that Liberia was the most corrupt country.
Executive Mansion: A Missing Link In The Sirleaf Presidency
By P. Nimley-Sie Tuon

In every civilized society, there are paths or processes by which political power is achieved or acquired, and within these paths or processes are symbolic acts combine with actual events that must occur in order for the process to be completed. In the Liberian society, the occupation of the Executive Mansion by whosoever is elected or designated as leader don't only brings to full conclusion to the path leading to the acquisition of political power but also a powerful symbol that removes any hint of guessing
Who is Inviting VP Joseph Boakai to Minnesota? Russell's ACER or Erasmus' Renegade Unity Party?
The Vice-President of the Republic of Liberia, Honorable Joseph N. Boakai is due in the United States in the next couple of days. Since his visit was announced, huge controversy has been growing regarding the planned visit.

PYJ Commends President Ellen For Appointing The Most Corrupt Public Officials
A Press Release Issued By NUDP
The National Union for Democratic Progress (NUDP) applauds President Sirleaf and the Ruling Unity Party for putting together a 38 Member Campaign compromising the most corrupt people in Liberia. It is a campaign team that is going to assure the defeat of President Ellen Johnson Sirleaf comes October 2011

---
Visionary Leadership Does Matter!
By David F. Williams

The positive changed that has happened under the able leadership of the President was a conscious, deliberate and discipline approach to the development of the economic and infrastructure systems of Liberia. In the book Good to Great written by Jim Collins, he stated "Greatness is not a function of circumstance, Greatness, it turns out, is largely a matter of conscious choice
Chances For President Sirleaf's 2nd Term Diminishing
By P. Nimley-Sie Tuon
Signs indicating diminishing chances for President Sirleaf re-election seem to be emerging with Prince Johnson leading the way as the spoiler. While the holding of a successful election is still in doubt, Prince Johnson recent announcement of unconditional support for the TRC report and his selection of Lavuli Supuwood as his running mate have strengthened doubts of President Sirleaf re-election chances
---
Ellen Johnson Johnson-Sirleaf Continues to Exhibit Traits of Poor Judgment
Guest Commentary By Tamba D. Aghailas

The recent gaffe by President Ellen Johnson-Johnson-Sirleaf in appointing Emmanuel Shaw as Chairman of the Board of Directors of the Liberia Airports Authority (LAA) may not be the last straw; rather, it highlights consistency in the President's poor judgment in steering the affairs of a nation struggling to rebuild after a nasty civil war. For those who are unaware of President Sirleaf's poor decisions that continue to reward an inner-circle of family and friends who allegedly funded her 2005 election campaign, here are highlights:
WAS ARTICLE 52(c) OF THE 1986 CONSTITUTION INTENDED TO DISQUALIFY OTHERWISE QUALIFIED LIBERIAN CITIZENS
By
Johannes Zogbay Zlahn

Under the heading "Referendum Play," published in the October 6, 2010 edition of the Front Page Africa Newspaper, it was stated that the Chairman of the National Elections Commission, in an "about face turn," claimed the National Elections Commission (NEC) could and would conduct a referendum aimed at amending Article 52(c) of the Liberian Constitution (1986), in order to permit Liberian citizens who are otherwise disqualified by that Article of the Constitution from seeking the Presidency
What is the purpose of life's journey? Asks Senator Taylor
A Presentation at the launching of NDC
Fellow Liberians, today marks a fresh start in the history of our Nation; one pregnant with new hopes and a renewed determination to continue to march forward with greater dedication; thereby utilizing all of our energies and capacities for the rebuilding of a more prosperous and equitable Nation...There are times that all of us ask ourselves, what is the purpose of life's journey?
Our assembly here today marks the beginning of ushering a new President
A Convention Speech Delivered by Presidential Candidate Prince Y. Johnson
Our assembly here today marks the beginning of ushering a new President and giving Liberia a new and a more hopeful future of shared prosperity. I have no doubt that victory in October 2011 is assured as NUDP is the party of the people, for the people and by the people. We stand together and match forward together to achieve victory at polls so that we democratically unseat corruption in Monrovia.

---
Liberia's 2003 Elections - (Reposted)

Cllr. Mohamedu F. Jones
A Presentation by Cllr. Mohamedu F. Jones

In order to guide us in an attempt to understand the meaning of the [residency] clause, which is extremely ambiguous, I propose to analyze it under Liberia's construction rules. Liberian case law of the "rules of construction" speaks primarily to statutory construction, but nonetheless they are applicable to constitutional construction under the Supreme Court's jurisprudence. (See Brownell v. Brownell, 5 Liberian Law Reports ("LLR"), 76, 81 (1936).
Misinterpreting the Intent of the Framers of the Liberian Constitution - Former Secretary General of the Constitutional Advisory Assembly Sets the Record Straight
Amidst the dismal failure of his regime and frightened to face the Liberian electorate without fraud or farce, President Taylor went on fishing for way to lessen his own vulnerability at the polls by threatening to invoke the ten year residency clause of the Liberian Constitution. But his attempt at causing chaos and turmoil and throwing the electoral process in disorder went without challenge.
---
THE CASE OF NGAFUAN AND SAVING PRESIDENT SIRLEAF'S HEAD FROM IMMINENT DECAPITATION

BY JOHN H.T. STEWART

I swear I can lay my head on the chopping block that Finance Minister Augustine Ngafuan is not corrupt. Such a statement coming from the President of the Republic of Liberia was not and never intended to be an April fool's joke. It was an affirmation of belief, of faith, utmost and implicit confidence (leaving no room for error) in the integrity and honesty of her minister of finance Augustine Kpehe Ngafuan. That statement left many observers including this writer puzzled wondering whether indeed the President did actually believe in her own words.
USAID Grants GAC Approval To Audit Its Funds/Projects
The General Auditing Commission is pleased and humble to announce that it has received provisional approval from the United States Agency for International Development (USAID) to audit USAID Funds in Liberia.

---
John Morlu's departure from the GAC (General Audit Commission) is not the end of Liberia's fight against corruption
By Isaac Browne Jr.

The decision by the President of Liberia, Ellen Johnson Sirleaf, to not re-nominate Mr. John Morlu as Auditor General of Liberia, has not only raised a significant outcry amongst many Liberians who are committed to ensuring and seeing corruption stamped out of our country, but this decision has also left many Liberians locally and internationally even more concern about our government's commitment to promoting a corruption free Liberia.
Let Not The GAC Be Scrapped
By Sherman C. Seequeh
The New Democrat editorial of Monday, 25 April, eloquently decants a mishmash of bitterness, ire, sarcasm and despair. "Scrap[e] the GAC" the title suggests. And one needed not to read the editorial in full to decipher and appreciate the amount of frustration and disillusionment the paper carries in heart about the undeserved treatment the current political administration accords the General Auditing Commission--administration's failure to go beyond pretense in the war against corruption.
No, Dean Jallah Judges Should Not Take Bribes
By: Bruce James
It is often said that the worth of good people can be seen from the utterances that the make, which in turn suggests the person's track records. Liberian people, most especially the females like to say facts come through joke.

---
Emotional Farewell: GAC Speaks Tough At Morlu Honoring Ceremony

The war against corruption, which President Ellen Johnson Sirleaf declared during her inauguration six years ago when she besmirched the pandemic as the nation's number one enemy, has been defining itself in the controversy sparked by the President's decision not to re-nominate ongoing Auditor General John Morlu. Questions are being raised whether or not the President's decision on Morlu, which some analysts consider a sack, will affect the acknowledged uncompromising mode of operandi and rigorous audit style which Morlu imbued into the GAC and which the President has expressly disagreed with...
Statement of Appreciation and Farewell to Mr. John Morlu, Outgoing Auditor General of Liberia from the Management and Staff of the General Auditing Commission

We are assembled here today to pay homage to Mr. John Sembe Morlu, II, outgoing Auditor General of Liberia. Mr. Morlu, a well-respected Liberian public servant, presided over the General Auditing Commission for four years: from April 27, 2007 to April 27, 2011.
---
Open Letter to US and EU Ambassadors Accredited to Liberia
Ernest S. Maximore
I have chosen to write you in this manner because I believe, as stakeholders in Liberia's recovery and development also do, that the issue of corruption and the need to have an independent, committed, relentless and un-compromising person to fight this menace which manifests itself in faulty systems and controls is supreme to the overall interest of the Liberian public. There are too many Liberians, including Civil Society Organizations (CSOs), media, youths and students groups, religious community, marketers—I mean every well meaning Liberians—

---
"Our democracy will remain in trouble unless there is maximum commitment at the highest levels of Government...", Says Morlu

I have reminded the leadership of this country that the best way to reduce corruption is to limit the opportunity for employees and officials to engage in fraud, waste and abuse of public resources. This is achievable when we commit ourselves to putting into place effective systems and control over financial management and program execution. In the absence of effective systems and controls, in the next 20 years, and it has been the case in past 163 years, each audit will reveal massive mismanagement of public resources to the disadvantage of the ordinary Liberians
---
LDI Calls for an Independent & a De-politicized GAC in a Letter Sent to the Lawmakers

[We are] urging the Legislature to do one of two things: restore provisions of Chapter 53 Section 53.2 of the 1972 Executive Law which grants the Auditor General 15 year tenure or make the tenure of the Auditor General lifetime as with the case of the Chief Justice and Associate Justices of the Supreme Court. Each of these options substantially de-politicizes the Auditor General and the Commission, puts the tenure of Commission above the combined Constitutional term limits of the President and grants true autonomy to the Auditor General and the Commission as demanded by the Constitution of Liberia and international covenants. "
Toward Liberia 2011 Presidential and General Elections: Demystifying the Elections and Tenure of Senators in Liberia
By J. Kerkula Foeday
The writing of this commentary was prompted by what seems to be confusion about the fact surrounding the elections and tenure of senators in Liberia. A few months ago, a high-profile senator said to a friend of mine that there would be elections for "junior senators" in the ensuing 2011 Presidential and General Elections in Liberia.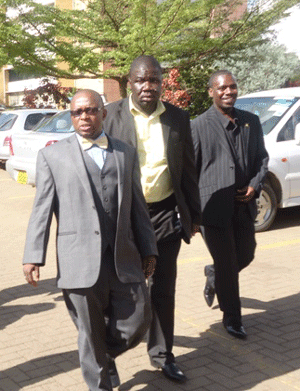 AG Morlu in Nairobi, Kenya
"Ambitious Agenda on Massive Capacity Building"
- AG Morlu Tells Nairobi University Officials

"Liberia is a new country that we are trying to construct, it will need another 100 years of massive capacity building to get on par with other countries", the Auditor General told a gathering of senior officials of the University of Nairobi on the city campus of the university with over 52,000 students.
Commitment, not mere interest and rhetoric, is what it takes to fight against corruption effectively
By J. Kerkula Foeday

"I can say quite candidly that I was very shocked when I was told that the case [the more than US$300,000.00 corruption charge against Former Information Minister Lawrence Bropleh] was dismissed. I sent for the prosecutors [the Liberian Government lawyers] to explain to me what was going on and whether it was true that they had not shown up in court.…"
---
Open Letter To President Ellen Johnson Sirleaf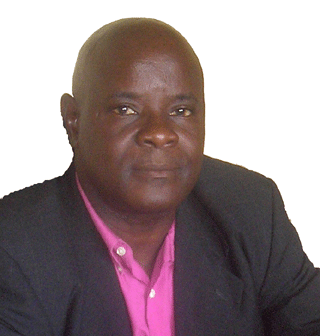 George H. Nubo
From George H. Nubo

I bring you greetings from the people of Klebo Chiefdom, Pleebo/Sodoken District in Maryland County with heavy heart and disappointment in the government inaction to curb the volatile situation in our community.
---
Statement from the People of Pleebo Sodoken District Presented to President Ellen Johnson Sirleaf During Her Recent Visit to Maryland County

This cross-border land conflict started in 2007 and intensified by the Nemiah people in 2008 in gross violation of the findings and recommendations reached on February 23, 2007 by a Technical Committee of the two counties. It is important to note that Government has not shown any tangible concern, action or redress to the continuous lawlessness of the Nemiah People. Due to the inability of the Government to provide protection for our people as well as our action to be law-abiding citizens and not take the law into our own hands, the Nemiah People have become more outlawed and are still administering havoc and aggression against our people.
---
Perforating The Sloppy Article: "Morlu Has Paved His Way Out Of GAC
By Ernest S. Maximore
One thing that is always an unvarying or constant reality is that to ignore the fact does not change the fact. Yes, no one can stop anyone from fighting tooth and nail to pervert the fact--to willfully and maliciously kick against what the truth is by proffering vicious lies and deception for personal gains.

The Missteps In Morlu's Exit
A Press Release From The Liberia Democratic Institute (LDI)Once again, the Liberia Democratic Institute (LDI) is pleased to comment on a very critical national issue having followed public discussions in the last few days. And this issue involves the email and President Ellen Johnson Sirleaf's subsequent decision not to re-nominate Auditor General John Morlu.

Open Letter to President Ellen Sirleaf on Her Stance on the Corruption Fight In Liberia
By Randy Darpoh
I wrote this letter this week to you but I am not sure if you got it because there was no response for acknowledging receipt of my letter from the officer in charge. So I chose this medium that is certain will receive get to you timely. My name is Randy Darpoh (no relation to Rufus or MaClaude Darpoh).
Press Union of Liberia (PUL) View on President Sirleaf Not re-nomination AG Morlu
A Press Release From The Press Union Of Liberia
The Press Union of Liberia believes the removal from office of Auditor-General John Morlu is a victory for corruption. The Union is convinced that the acrimony between the Auditor General and the President and her officials should never have taken precedence over the supreme national interest to make corruption 'a public enemy number one.'

President Sirleaf & Big Business Versus Prof. Mayson & Workers
By J. Yanqui Zaza
A series of a news stories over the weekend caught my attention. A story about how a billionaire from a drug infested country, Mexico, became the world richest billionaire, topping Bill Gates and Warren Buffett, was contrasted with two other stories; one was how U.S. Republicans were instituting policies that will take money away from the poor; and the other was how U.S. governors were trying to cut poor's hard earned retirement money to balance the budget.
Removing the Roadblocks: A Response to the Defeat of the Gender Equity bill
By Jackie Nina Sayegh
The Gender Equity Bill in Liberia that had sought to allocate 30% of women's representation in the government was defeated in the House. Please allow this piece as my response.

"A Donor's Accountability to Aid Recipients"
View of the Recipient Country: Challenges of Accounting for Donor's Funds in Diffuse Framework
Delivered By: John S. Morlu II, Auditor General, RL
I will not go into too much protocol. First and foremost, I want to thank PwC and Africa Matters for inviting me to serve as one of the panelists on this very important topic. Let me first make this clarification.
---
GAC Breaks Silence Over Auditor General Morlu Re-Nomination Saga
-Says it is the President not EU who Appoints
GAC-Monrovia, Liberia--March 9, 2011: The GAC clarifies that the post of Auditor General (AG) of Liberia is a Constitutional and legally created position and not a contractual assignment and that nomination or re-nomination is the legal prerogative of the President of Liberia as stipulated in Chapter 53.2 of the Executive Law of 1972 and not contingent upon external sources who provide some level of support to the upkeep of that post.

LINSU, FLY and ULSU Issue Joint Statement On Morlu's Renormination as the Auditor General of Liberia
Madam President, the attention of the youth and student Movement in Liberia has been drawn to speculations, publications, arguments and counter- arguments on the re-nomination of the Auditor General of Liberia, John S. Morlu, II. Particularly worrying is the media reports and speculations that he is contemplating not returning to Liberia due to the speculations and arguments about his re-nomination

A Statement On The Voters Registration Process: Issued By The Coalition Of Liberian Professionals For Grassroots Democracy
The people of Liberia expressed their commitment to peaceful, democratic change in 2005 after more than a century of one-party rule, military and autocratic tyranny, and a protracted civil war that brought untold suffering to the Liberian populace.

In Defense of Jerome J. Verdier, Sr., Former Chairman, Truth and Reconciliation Commission (TRC)
By Ramses K Nah
Recently, I read on The New Dawn Liberia, Monday February 28th, website a publication titled "UP Rubbishes Verdier", in which Mr. Jerome Verdier, former head of the Truth and Reconciliation Commission (TRC) had condemned President Ellen Johnson Sirleaf's response to the atrocities by the Libyan Leader, Moammar Qaddafi against his own people in their bid to oust him as their leader.
---
The President's Annual Message: A View From The Grassroots
By James Kpanneh Doe & Isaac T. Setttro
On January 24, 2011, Madam Ellen Johnson Sirleaf, the President of our country, addressed both houses of the legislature on the State of the Nation. We, The Coalition of Liberian Professionals for Grassroots Democracy (COL), a policy think tank and advocacy group, residing in the United States and Canada, have been examining the facts behind the president's speech and offers its analysis and perspectives on the state of the nation for a balanced presentation on the conditions of our country and the people since the president took office a little over 5 years ago.

"The Case for Democracy and Good Governance: Reflecting On Liberia's Pending Post-Conflict Second Constitutional Democratic Election"
By George Barrolle
Few months from now Liberians from all walks of life will be straining in streams at the polls to repeat the process of 2005; to make the most important decision as citizens of Liberia; to elect their President! The importance of this decision is incomparable and very weighted. It's not just an important decision, but a decisive one for that matter. It's a decision that bears upon other decisions and upon which other decisions are contingent. In other words,...
---
Parting Company: Public Enemy No. 1 Splits Morlu, Ellen

Courtesy of Concord Times

Five years ago, the two prominent Liberians--Auditor General John Morlu and President Ellen Johnson Sirleaf--were brought together by a single cause: to fight corruption. By the onset of the second quarter this year, they may be waving goodbye to each other over the ripples of the same cause that brought them together. How it all happened? Our Senior Staff Writer probes ups and downs that led to the marriage and may lead to a premature divorce.
Pains of Airborne Conversation
By Ernest S.Maximore
In my airborne conversations, I have had the opportunity to talk on various issues and with personalities, some familiar relations and some temporary acquaintances. And our subject of discussions have often been turbulent fright , taste of the food served on board, establishing casual friendship, explaining some points from books read and sharing the fun from "Tom and Jerry" or "Mr. Beans" videos.
Liberty Party (USA) Response To Press Secretary Cyrus Badio
Press Release Issued by Liberty Party, USA (MoLP)

Members of Liberty Party (MoLP) in the United States issue this press release in response to an article written by Executive Mansion Press Secretary Cyrus Badio and posted on the Liberian Journal website (The Rapid Re-emergence of A Once Failed State -Guest Commentary, February 7, 2011).
The "Truth" Liberian Politicians Are Not Ready To Mention
By Carlton Gaye-Sleh Diahn

We have heard and continue to hear our presidential aspirants tell us, if elected, he or she will rebuilt Liberia. In fact, some speak so prophetically that one will easily liken their promise to those of the words spoken by Christ that he will rebuilt the temple in three days if he destroys it.
---
Jobless Rate Is 85%; Firestone, Ect Pay $5 Per Day, Yet Prez Sirleaf Promises To Create Liberia Middlle Class
By J. Yanqui Zaza
Since the 2008 financial meltdown, leaders around the world, individually or collectively, are finding out the hard way to determine an economic system that creates good-paying jobs and promotes prosperity. Leaders of rich countries, interestingly, excluding the president of the United States, in Davos, Switzerland, besides addressing the issues of migration, debts crisis, etc, did try to reshape the economic system of the United States. (NY Times, 1/25/11)

Continuing Success And A Bold Future For Liberia
David F. Williams, M.S., M.A., SPHR
The President has advanced a compelling case for her reelection in the upcoming general and Presidential elections scheduled for October 2011, and deservingly so! There is no doubt Liberia has significantly improved during the President's term. We have had one success after another in a relatively short period of time. But, the President is correct when she says "Liberia faces a momentous national choice between sliding backwards or surging forwards toward a bright future.
Governance and institutional reform - Increasing transparency and efficiency in Liberian public finances
EU Case Study On Support to the General Audit Commission of the Republic of
Liberia
Liberian history is replete with instances in which past administrations have heaved made-up, baseless and sometimes completely senseless charges on people...
By Eric S. Kaba
Liberian history is replete with instances in which past administrations have heaved made-up, baseless and sometimes completely senseless charges on people they considered their enemies or unfriendly to their cause. The government would go on and convict those people, sentence them to punishment (such punishment sometimes involving even the death penalty) only for the President to turn around and use either a pardon or some other form of intervention to "rescue" the "convicted" individuals from the punishment imposed by the judicial system. The objectives of this tactic were (a) to intimidate critics of the government and (b) to reap favorable public opinion.
---
The Monrovia City Corporation Benefits from Bill and Melinda Gates Foundation to tackle Solid Waste in Poor Urban Areas

The Monrovia City Corporation and the Philanthropy Secretariat conducted a joint press conference at the Monrovia City Hall to announce the launch of a project called Improved Primary Solid Waste Collection in Poor Communities of Monrovia known as the MCC IMPAC Project. This initiative is funded through a commitment of 5 million USD from the Bill & Melinda Gates Foundation (BMGF) to the Monrovia City Corporation (MCC) under its Global Program for Inclusive Governance (GPIMG).
---
President Ellen Johnson Sirleaf's New Year's Message

As we enter the final year of this administration, let me, on behalf of our Government, and in my own capacity, extend to Liberians everywhere the warmest holiday greetings. I sincerely hope that everyone had a joyous and peaceful Christmas, and I wish for our people a Happy and Prosperous New Year in 2011.