The Liberian government paid $31,000, predictably, to each Liberian Senator, to approve an Oil Agreement between Liberia and the Liberty Petroleum Corporation
Business's Bribery Shifts Country Dividends To A Privileged Few
By J. Yanqui Zaza
For big business to get its sweet heart deal, President Ellen Johnson Sirleaf paid $31,000, predictably, to each Liberian Senator, to approve an Oil Agreement between Liberia and the Liberty Petroleum Corporation, an American Company. President Ellen Johnson Sirleaf, against the advice of Global Witness that Liberia should not negotiate any concessionary agreement from a position of weakness as well as in the midst of the Ebola Crisis, did otherwise.
Patriot's Reflections
By Bai M. Gbala, Sr.
You miss nothing in your country. On the ground, here, in Liberia nothing positive has changed throughout the 167-year history of our country, in terms of meaningful socio-economic and political reform/transformation for the overwhelming majority of the nation's population – poverty, un-information, hunger, disease, etc. The Decentralization of Political Power In Liberia about which we wrote in 1998 and published in 2004, although acceptable and the talk of the nation, it is still in the works.
This Country is Falling Apart
By James Torh
We should be forewarned, though, that the next laughing stock in the sub region will be us. Other countries, including our neighbors (Ivory Coast and Sierra Leone), have had civil wars but yet they are rapidly emerging from the ashes of their respective civil wars. But unlike Ivory Coast and Sierra Leone, Liberia is fixated in the ashes of its civil war: the country is a tough stuff to pull together. The absence of the willpower to build strong institutions in strengthening our democracy, coupled with the thriving thieves in the country have made it impossible for us to recover just like our neighbors.
Former Ivory Coast first lady goes on trial - Aljazeera
The former first lady of the Ivory Coast, Simone Gbagbo, has gone on trial for her alleged role in post-election violence in 2010. The trial of the 65-year-old and 82 civilian and military supporters of her husband, former president Laurent Gbagbo, began under heavy security on Friday and was broadcast on radio.
Death toll in Ebola outbreak rises to 7,588 - WHO - Reuters
The global death toll from Ebola has risen to 7,588 out of 19,497 confirmed cases recorded in the year-old epidemic raging in West Africa, the World Health Organization (WHO) said on Wednesday.
The National Elections Commission Issues The Second Batch Of The October 14 Senatorial Elections
On Wednesday, December 24, the National Elections Commission of Liberia issued the 2nd batch of Results of the October 14 Senatorial Elections, held on December 20, 2014. The results seem to be "final" (that is 100% of polling places reporting) except for Montserrado and Bomi Counties.
The National Elections Commission Issues The First Results Of The October 14 Senatorial Elections
On Monday, December 22, the National Elections Commission of Liberia issued the first batch of Results of the October 14 Senatorial Elections, held on December 20, 2014. Please be advised that this is not the final results of the Senatorial Elections
Remembering December 24, 1989
Monrovia- December 24, 1989 was on a Sunday and a sunny day in Massaquoi clan, a small village on the outskirts of Margibi County. I was a six-year old kid by then but can recollect the vivid memories of that day. My family had gone to the hometown of my Mother to spend the Christmas holiday. We were strolling home on the laterite road from Church at a nearby village. I remember my Mother and a member of the Church were talking about an invasion that had started in Nimba county, northern Liberia.
Is UP Senatorial Candidate and Former Superintendent of Grand Kru County, Madam Rosalind Segbe Tonne Sneh, Crying Over Sour Grapes? Click Here for details
Liberia: 'Restraining Order' - Court Halts Karloken-Harper Road Contract - (allAfrica)
The sixth Judicial Circuit, Civil Law court for Montserrado County has placed a Temporary Restraining Order on the signing of the construction contract for the Karloken-Harper and Fish Town Karloken Highway pending a hearing by the court into a complaint filed against the signing of the contract.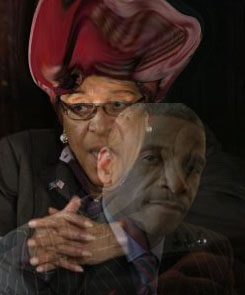 Ellen & Robert Sirleaf
You can't fool all of the people all of the time!
By Siahyonkron Nyanseor
Frederick Douglass once said, "Power concedes nothing without a demand. It never did and it never will… The limits of tyrants are prescribed by the endurance of those whom they oppress." This quote describes the plight of the Liberian masses under the rule of the President Ellen Johnson Sirleaf and her Unity Party government
No Validation of Corruption, Impunity and Nepotism in The Midterm Election: Do Not Vote for the Sirleaf Hegemony
The December 20, 2014 midterm senatorial poll is an important precursor for the political future of the Country comes 2017 Presidential and Legislative elections. The outcome of the Montserrado race is particularly an election that will determine whether Liberians are prepared to choose a progressive path or continue to give "hats up" to a regime that practices, promotes, nurtures and tolerates rampant corrupt, nepotism, and impunity.
Our Duty is to Stand up Firm in the Face of Police's Nimely Shooting spree: Not Whistle by the Graveyard of Terrorism at Our Own Peril
By James Torh
A commissioner of the Liberian National Police as chief of Intelligence and Interpol is accused of allegedly cowardly shooting to death at a close range of a resident of Sinkor Old Road on October 21, 2014. Samuel Nimely (aka PI) is known for his notorious, indisputable character and thuggish temperament.
The Senate Imagined
By Alston C. Armah
All seems to be set for the conduct of Liberia's first ever Special Senatorial Elections under the constitution adopted in 1986. Just last Saturday, the Supreme Court ruled against a petition for an injunction, thereby giving the go-ahead for the conduct of elections. At the moment, political campaign has resumed, in earnest, ahead of polling day slated for 20th December 2014.
Liberia: Boosting Food Security in the Midst of Ebola
By Francis W. Nyepon
Liberia's Agricultural Sector is in an appallingly worrying state due to the lack of vision, mismanagement, careless investment priority and deficient capacity. Over 3.5 million Liberians or 8 in every 10 persons lack adequate food for a healthy and active life. Liberia is one of the least food-secure countries in the world, with a ranking of 182 out of 187 according to the Food and Agricultural Organization (FAO). Our agricultural growth is stalled because we depend too heavily on subsidized imports to feed our people.
Memo to the Liberia National Police: You Guys are Monsters, At Best, Period
By James D. Torh
The world over, everyone loves the police. They serve and protect. They are strong, competent and save lives. They look good, decent and neatly in their uniform and badges and in the communities. People are always happy when there is a threat to public safety especially the vulnerable when the police show up and respond promptly. The police should be polite and caring people and that is why they are known as special people worldwide. In fact, there is an antiquated idea that the police are your ''friends'' or they are there to help you.
The Claim Of Marginalization Of The Mah Or The Dan People Of Nimba: A Product Of Self-Centered, Divisive Political Game Planners, Doomed For Failure
Cllrs. Tiawan Saye Gongloe and Zaiye B. Dehkee, I
Nimba County remains one of the two sub-political divisions in Liberia that have resisted the temptation of disintegration. During the Taylor administration, when Lofa and Grand Gedeh counties were being politically split into two counties each, Nimba resisted the pressure of disintegration from high placed political leaders (not Nimbaians) in government.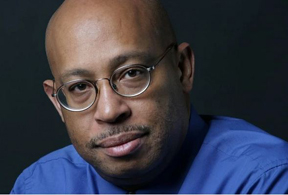 Michel du Cille of Washington Post
Michel du Cille died at 58 While Covering the Ebola Outbreak in Liberia - Washington Post
If Michel du Cille wasn't shooting a photo, he was thinking of the next photo he was going to shoot. He had a head full of messages he wanted to convey from our two trips to Liberia, things he believed the people had to see, to understand. It was only a question of where and when he would find the perfect image to tell the story.
The Right to Access to Justice
A presentation by Tiawan Saye Gongloe
Today is International Human Rights Day, a day set aside by the General Assembly of the United Nations in 1950 to provide an opportunity for the world to celebrate the great achievement made by member states of the United Nations on December 10, 1948 when the Universal Declaration of Human Rights was adopted by the General Assembly of the United Nations.

UN Security Council renews sanctions on Liberia Xinhua-China
The UN Security Council on Tuesday renewed the sanctions on Liberia for another nine months since it has determined the situation in the country remains fragile and constitutes a threat to international peace and security in the region.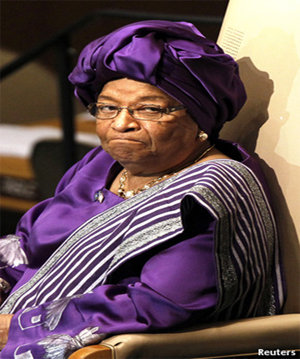 Ellen Johnson Sirleaf
Lesson for EJS: "Town Trap Not For Rat Alone"
By: Theodore T. Hodge
President William V. S. Tubman died in 1971. He was Liberia's longest-serving president. During his 27-year rule, Liberia was stable. He ran a tight ship… Some say he was successful because he was a tyrant who ruled with an iron fist. Others say he was simply a benevolent, personable character who knew his people (the Liberian people) and ruled them with according understanding. Perhaps it was a combination of those factors (dictatorship and benevolence) coupled with other tangible and intangible factors that made his tenure a success.
Africa is not Ebola
By: Lekpele Nyamalon
Monrovia- I read an op-ed in the New York Times penned by the legendary singer, songwriter, and activist, Angelique Kidjo ,titled 'Don't let Ebola dehumanize Africa' She told a wonderful and soul wrenching experience of how she, who lives in New York had faced stigmatization and attracted stares only because she is African. The Western Media has blown in frenzy of stories of the Ebola virus shattering parts of West Africa and reinforcing strongly entrenched stereotypes of a Continent that is always painted with a brush of gloom and doom. For many, Africa is simply a land of misery.
A Legal Brief filed by Lawyers for the Plaintiffs for the Postponement of the 2014 Senatorial Elections in Liberia
Despite the Ebola plague, the Liberian Legislature and the Liberian Government, as a whole, re-scheduled the October 14, 2014, senatorial elections to December 16, 2014. But some citizens of Liberia felt that the process is replete with legal gaps and that the elections need to be postponed to address the legal gaps and to bring the Ebola virus under control before having the senatorial elections.
President Sirleaf Issues Executive Order No. 65: Is The President Using Ebola As A Front To Rig The Senatorial Election For Her Son?
All concerted mass movements of people on the streets of Monrovia during the ensuing special elections, including in particular rallies, demonstrations and parades, are prohibited and for thirty (30) days after the announcement of election results, thereby strengthening the efforts of the Government of Liberia to contain the spread of Ebola, to protect the security of the State, maintain law and order, and promote peace and stability in Liberia.
Another Where Are They Now?
By Gbe Sneh
"Where Are They Now?" We have wailed, from here to Jericho, about the ills of our government. This time let's talk about the "Exodus Group", those Liberians in the Diaspora that packed their bags, some sold their homes, set up their pensions to be drawn comfortably from a kick-back life in Liberia, in the wake of the Sirleaf Government taking the reins. Did it all sound too good to have been true? For once in my life, perhaps gullible by default to have put whatever little weight I had on a Sirleaf win
As to the Supreme Court's Stay Order: Is Robert Sirleaf an Exception?
By Alston C. Armah
Robert Sirleaf is not yet senator and already he has embarked on a spree of flagrant disrespect for the rule of law and civil authority. I wonder what kind of senator he promises to be, in the unlikely event that he gets elected.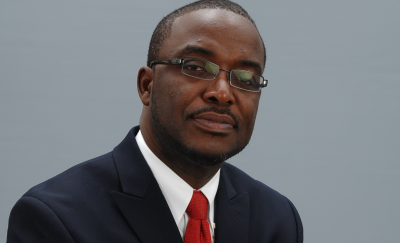 George Werner (Appointed Minister of Health, but rejected by the Senate)
A Rejoinder to George Fahnbulleh's letter to FPA
By Scott Mandeh
Mr. George Fahnbulleh writes the FPA Editor to assert that Mr. George Werner, the Health Minister designate, is not qualified to serve as minister. His letter comes few days after the Liberian Senate rejects Mr. Werner based on the criterion that Mr. Werner lacks the qualification to confirm him as Minister of Health.
Elections Alone Are Not Democracy: Why Ellen Johnson Sirleaf's Presidency Is Only Dressed Up As A Democracy
By: Charles Kwalonue Sunwabe, Jr., Esquire
The current fixation with "democracy" in Africa would­­ be noble if it were vaguely concerned with promoting "true" democracy on the African continent. True democracy and its supporting institutions remain evanescent in Africa, even since the demise of the Cold War in the early 1990s. Broadly in Africa, and particularly in Liberia, popular and regular elections are taking place. But, they have been twisted, coopted by rigid and crooked African regimes to prolong their stay in power under the guise of democracy.
Macroeconomic Implications Of Ebola: Peripheral View On Liberia
By Musa Dukuly (PhD)
The nation's economy is in serious trouble (Liberia's Minister of Finance, Amara Konneh). So, what are the problems with Liberia's macroeconomic stability? After recording remarkable economic outturns in the last six years, the momentum to cruise the economy to sustainable path began to dissipate disguisedly in 2013. Many stakeholders acknowledged that the downside has largely been attributed to structural constraints (lack of electricity, water supply, poor production road network, weak human capital)...

Source: WHO (November 24/25)
"Unconstitutional & Wicked", Liberian Political Parties Predict "Chaos": A Commentary
By: Bai M. Gbala, Sr.
Finally, at long last – after the socio-economic and political double-talk of "you-chop, I-chop", they talk; self-interest bickering and behind-the-scenes "consultations" of so-called stakeholders; and the disgraceful, troubling yo-yos by, between and among the nation's powerful, special interests-brokers comprising of the Liberian National Legislature and the Executive; their friendly political-party leaders & members; the politically-connected, wheeling-dealing "business tycoons" and the powerful "magnates" (Ivy League-educated MAs, LLMs, PhDs, etc.), dealers of public dishonesty, Liberia's celebrated Corruption, Inc.)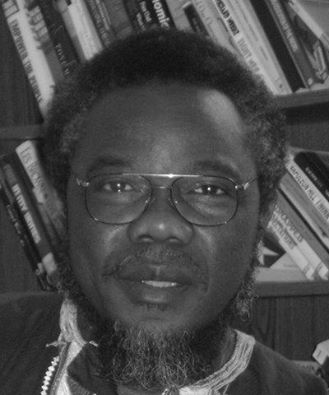 Theodore T. Hodge
In support of George Fahnbulleh: Questioning George Werner's Nomination
By: Theodore T. Hodge
In his recent piece titled "In Liberia: George Werner Unqualified for Minister of Health", Mr. George Fahnbulleh writes to oppose the appointment and nomination of the designee. (http://www.fahnbulleh.net/post/in-liberia-george-werner-unqualified-for-minister-of-health.aspx) Fahnbulleh makes a strong case against the Minister-designate first by claiming and presenting evidence to indicate that he (the designee) is unqualified to hold the position, and secondly, that he (the designee) lied to bolster his resume.
A Fundamental Problem Facing Liberia: The President's Quest for Mismatched Manpower
By: John S. Morlu, II
"Even though the Constitution calls for a professional, non-partisan civil service apparatus, ours has been a tradition of politicizing the civil service. An efficient, well-functioning civil service requires a cadre of competent technocrats insulated from political interference to carry out the day-to-day functions of government irrespective of whichever party is in power.
Leaders with Slave Mentalities: The Strange Case of Liberia
By Theodore T. Hodge
When one examines the history of the Republic of Liberia, one will find that one of the earliest and most tangible documents establishing the infant nation in the early 1800s is a document called the Declaration of Independence. In that document, our founding fathers, who termed themselves "Representatives of the People of the Commonwealth of Liberia", wrote that they sought, "first to expatriate themselves from the land of their nativity and to form settlements on this barbarous coast"...
Midterm Election 2014: Inception Of Liberia's Decisive Moment
By Musa Dukuly, PhD
Amidst the health crisis, the object of discussion in every segment of Liberia hovers around the behavioral strategies, expositions and ideologies regarding the forthcoming Midterm Election on December 16 2014. Nationalism is the conviction on which we expect the electioneering to hover around, as the only thing necessary for evil to triumph in Liberia is for good people (electorates) to do nothing positive and exhibit thoughtfulness.

President Ellen Johnson Sirleaf, Warlord Charles M. Taylor and Interim Chairman Amos Sawyer
America Works For Firestone; Is President Sirleaf Too?
By J. Yanqui Zaza
The adage that says "He Who Pays the Piper Calls the Tune" or the common knowledge that lobbyists write legislation or influence politicians crossed my mind when President Ellen Johnson Sirleaf stated that she didn't want to think about why Firestone Rubber Plantation illegally transferred government's revenue to warlord Charles Taylor. After Dr. Amos Sawyer implied that the Sirleaf government should review Firestone's decision to finance Charles Taylor war with government's revenue, President Sirleaf said, in the 11/18/2014 Frontline Documentary story (Firestone and Warlord) aired by PBS, that she didn't want to think about investigating the illegal transfer of Liberia's funds.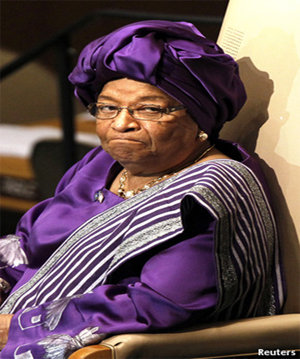 Ellen Johnson Sirleaf
The Suffering Is Unbearable And Its Perpetuation Unconscionable: What do we do about it?
By Gbe Sneh
In the heat of the 2005 Presidential Campaigns, a few people used this one-phrase argument, "They will do the same thing." Teetaa was right! These words have proven prophetic about this administration, much to the chagrin of many, knowing how strongly it was argued that a Sirleaf led government was the best for Liberia, given the candidate pool at the time. This "thing" is no stranger; it is known to most people; it is engrained in the psyche, polity, and very soul of the Liberian nation. CHOPPING is the common name.
Everybody Blames Us, But Themselves!
By Siahyonkron Nyanseor
This story is dedicated to the late Bai Tamia Moore, who for years endured the segregation and humiliation he received at the hands of the ruling elites of Liberia. Bai T. Moore was one of the most qualified employees of the Ministry of Information and Culture Affairs when he was alive. Mr. Moore never became the principal Minister up till the day he died. The highest position he attained was Deputy Minister of Information for Research in the People's Redemption Council (PRC) government.
President Sirleaf Makes Additional Appointments in Government
Monrovia, Liberia -
President Ellen Johnson Sirleaf has made additional appointments in government especially affecting the Ministry of State for Presidential Affairs and Local Government structures. According to an Executive Mansion release, these appointments are subject to confirmation by the Honorable Liberian Senate, where applicable. They include:
Ebola Response in Liberia Is Hampered by Infighting - New York Times
The global response to the Ebola virus in Liberia is being hampered by poor coordination and serious disagreements between Liberian officials and the donors and health agencies fighting the epidemic, according to minutes of top-level meetings and interviews with participants.
The Bleeding Liberia Celebrates 149th Independence (Re-run)
It should be recalled that in a May 12, 1994 radio message reportedly intercepted by ECOMOG, a retreating NPFL official, John T. Richardson, is said to have told warlord Charles Taylor that "specific instructions went out from us to raze to the ground Dolo Town, Peter Town.... Even where there are any little girls, they should be raped, so there is going to be some terror in that area today because everybody was worried about the refugees and we said to hell with them." The U.S. Department of State has indicated that warring factions indiscriminately ransack villages, abuse populations and regularly commit violence against women, including rape. (Click this link to see some of the Firestone financed atrocities)
LIBERIA: Rebranding Our Nation's Image from Ebola
By Francis W. Nyepon
Liberia has an international problem. Ebola has marred the image and identity of our country shoddily. The virus has shaking the country to its core. It has become a nuisance to our democratic governance process and remarkable GDP growth, which was trumpeted just a few short months ago, as one of the ten fastest growing economies in the world. Regrettably, Ebola has trashed and stained that progressive record and image of Liberia by defining the country, as a place of contagious epidemic, marked by devastation, annihilation and death.
Bai M. Gbala, Sr.
October 2014, Mid-Term, Senatorial Elections For "Constitutional Crisis": A Response
By Bai M. Gbala, Sr.
Several political heavyweights, powerful, eminent citizens and other leading members of the Liberian government (Executive and Legislative) demand that the mid-term, October 14, 2014, senatorial elections must be held on schedule, in order to avoid the potential of a "constitutional crisis" in Liberia, although the electoral process (of nationwide travel, political campaigns, rallies at public gatherings and bodily contacts) iskey contributor to the spread of the Ebola virus, according to advice of Ebola experts.
Nothing Lasts Forever!
By Siahyonkron Nyanseor
Slave and colonial mentality are so ingrained in some Africans and their leaders to the point; they live to serve the interest of the external forces who are only interested in their mineral and natural resources. These Africans do so to the detriment of themselves and their people. A classic example is what transpired between Blaise Compaoré and his "friend" and brother, Thomas Sankara. While Sankara was about the people's business, Compaoré the person he trusted the most was a wolf in sheep's clothing.
A doctor's mistaken Ebola test: 'We were celebrating. . . . Then everything fell apart' - Washington Post
Martin Salia, who died this morning in Nebraska, initially received a test result that showed he was Ebola free. His family wonders what would have happened if he had received earlier treatment.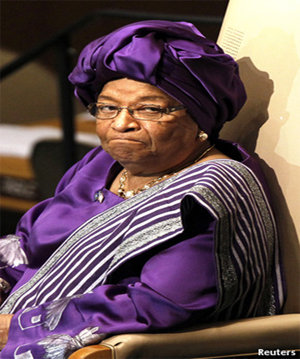 Ellen Johnson Sirleaf
President Sirleaf Makes New Appointments In Government
Even as we continue to combat the Ebola virus and strive to achieve our national objective of zero-new-cases by Christmas, we must also attend to what will be a difficult job of recovery –recovery to the health care system so that we deliver health care services all across the country and are better prepared for any epidemic of the size and scale of Ebola; recovery to the economy so that we are repositioned to produce more opportunities and...
Ebola Doctor's Condition 'Extremely Critical' in Nebraska - Bloomberg
A physician infected with the Ebola virus remains in "extremely critical condition" at the Nebraska Medical Center to receive care, said Jenny Nowatzke, a hospital spokeswoman.The patient was identified by the United Methodist Church as Martin Salia...
Beating Ebola Hinged on Sipping a Gallon of Liquid a Day - Bloomberg
The best medical advice for surviving Ebola right now might fit in one word: drink.With targeted drugs and vaccines at least months away, doctors and public health experts are learning from Ebola survivors what simple steps helped them beat the infection
America declares Barack Obama worst president
By K. K. Wilson
Is President Obama really America's worst president? This would seem like the definitive conclusion of the American people based on recent events. A poll came out a few months ago that rated Obama at the bottom of all modern US presidents. President Bush, whose approval rating stood at 22 percent when he left office, was declared a better president than Obama according to that poll. Another poll concluded that the American people believed Mitt Romney would have made a better president.
Chinese team arrives in Liberia to staff Ebola clinic - (Reuters)
About 160 Chinese health workers arrived on Saturday in Liberia, where they are due to staff a new $41 million Ebola clinic that, unlike most other foreign interventions, is being built and fully run by Chinese personnel.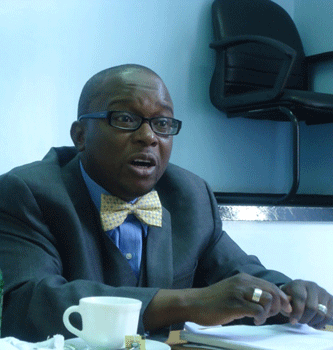 John S. Morlu, II
Koijee Arrest and Detention Is Political Machination Concocted by Robert Sirleaf and His Mother President Sirleaf
By John S. Morlu, II
As a Jeffersonian Republican, I DISTRUST Government and I DISTRUST even more a CORRUPT Government, regime whose legal system has been repeatedly classified in the U. S. Department of State's report as being for the HIGHEST BIDDER. Further, as a Jeffersonian, I take side on each issue. I do not like to hedge bets or straddle the fence. In this matter, Jefferson Koijee versus the Administration of Ellen Johnson Sirleaf, I am siding 100% with Mr. Koijee.
Late Ebola Patient's Fiancee Gets Nothing in Hospital Settlement - abc New
The fiancee of the man who died of Ebola in Texas last month will get nothing in the settlement agreement with the hospital.
A Salary Reform Strategy Meeting Depicting 'The Last Supper'
By James Thomas-Queh
Liberia, like Burkina Faso, has been run by a conglomeration of "our partners'" NGOs, carrying our petit development projects, while the government goes around with an extravagant life-style, salary bonanza and hyper-corruption – ignoring the plight of the people and its national obligations. Then suddenly the bell tolls, these NGOs disappeared, and the emperor is naked or simply runs out of town in shame.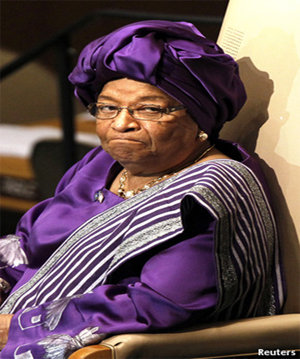 Ellen Johnson Sirleaf
Fire 30,000 Of 50,0000 Employees: Good For Profit, Not Liberia
By J. Yanqui Zaza
Now that we are about to win the Ebola war, where do we go from here? This is a question being asked by many Liberians, including the current Liberian Ambassador accredited to the U.S. Mr. Jeremiah C. Sulunteh. Do we re-renegotiate many of these excessive rental payments made to Monrovia-landlords, such as the $1.5m for Liberian Telecommunication Authority lease? What justified a government paying US $10,000 per month to advisers, but dismissing employees earning US $100 per month? Unlike a corporation that might dissolve or restructure through bankruptcy, the country as well as its citizens must search for other ways, including unsavory means to survive.
Jefferson Koijee's Detention without Trial is illegal, Release Him
By Ernest S. Maximore
The law has always been balance for both sides of the divides, the defendants and complainants .Both are covered under the ambit of the law and dispense of justice for separate justifiable reasons: that the rights of complainants are not grossly violated by the defendants without punitive deterrent remedy and that the defendants are presumed not guilty and accorded due process and fair trial to truly indeed establish the "preponderance of evidence" or" beyond reasonable doubt" conviction or acquittal as required by law in attaining the ends of justice.
The Devil Made Me Do It!
By Siahyonkron Nyanseor
Once there lived a triplet in the village not far from Robertsfield. The village is called "Smell-No-Taste". The area was a military base the United States established in Liberia during World War II. The military base was later named Roberts International Airfield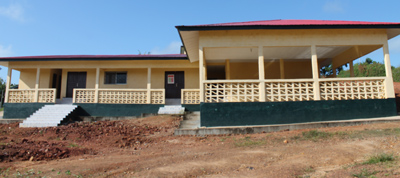 Pleebo Youth Center Constructed By CRC and MOPP
Cavalla Rubber Corporation and Maryland Oil Palm Plantation Dedicates Youth Center and Rehabilitate Harper to Pleebo Highway
By: Martin Nyeka
The Management of Cavalla Rubber Corporation and Maryland Oil Palm Plantation has turned over to the Youth of Pleebo Sodoken District its newly constructed Youth Center on October 31, 2014.The Youth Center value over eighty thousand United States Dollars (USD80, 000.00) comprises of 2 Offices, Conference room with platform, Reading room, Television and sports room and a Store room.
Cavalla Rubber Corporation And Maryland Oil Palm Plantation Join The Campaign To Help Safe Maryland County From Ebola Epidemic
By: Martin Nyeka
The Management of Cavalla Rubber Corporation and Maryland Oil Palm Plantation has joined the campaign to help keep Maryland County safe from the Ebola epidemic.On October 25, 2014 the Management donated another consignment of Ebola Preventive materials this time to the Pleebo Sodoken District Ebola Task Force. The District Task Force is responsible to carry on contact tracing and sensitization and report all suspected cases to the Maryland County Health Team.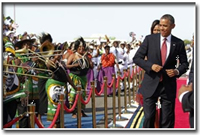 President Obama Requests For Emergency Appropriations Request For Ebola For Fiscal Year 2015
Today, I ask the Congress to consider the enclosed emergency appropriations request for Fiscal Year (FY) 2015 that includes $6.18 billion to implement a comprehensive strategy to contain and end the Ebola outbreak at its source in Africa, enhance domestic preparedness, speed the procurement and testing of vaccines and therapeutics, and accelerate global capability to prevent the spread of future infectious diseases.
What's On My Mind: African Dictators and the People
By Theodore T. Hodge
They say the definition of insanity is doing the same thing over and over and expecting different results each time. If that is the case, there must be a lot of insane leaders on the African continent. While other leaders around the world are coming to grips with shared leadership (Democracy), African leaders are set on self-destruction as a political strategy. It seems like they come to power with one understanding: Winner takes all for ever and ever and to heck with the rest.... The same old story repeats itself with alarming similarity from one country to the other. When will these people learn? Why do they refuse to learn?
Sierra Leone Slams Canada for Shutting its Borders to West Africans - Reuters
Sierra Leone has claimed discrimination over Canada's decision to suspend visa applications from citizens of Ebola-stricken nations.The Canadian government announced the move on Friday despite not having a single reported case of Ebola in the country. It's the second developed nation to establish a ban after Australia suspended visas for citizens of Sierra Leone, Liberia, and Guinea on Oct. 28.
Blaise Compaoré is gone…
By Abdoulaye W. Dukulé
It was ten years ago when I penned an article, calling for the indictment of the mentors of Charles Taylor, Libyan leader Kaddafi and Burkina Faso president Blaise Compaoré. Now they are all gone and I can't help thinking back of those years of peace negotiations, where Blaise Compaoré used his close alliance with the Libyan leader to put pressure of some countries of ECOWAS. Many Liberians often think that Interim President Dr. Amos Sawyer also stopped ECOMOG as soon as they were close to booting out Taylor. It was always President Compaoré, who used his direct line to Kaddafi and put pressure on ECOMOG.
Ebola-carrying bats may be heroes as well as villains - Reuters
Bats are living up to their frightening reputation in the world's worst Ebola outbreak as prime suspects for spreading the deadly virus to humans, but scientists believe they may also shed valuable light on fighting infection.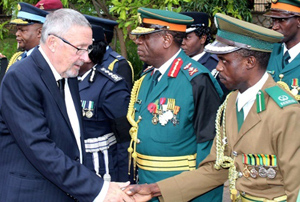 Guy Scott greets defence and security chiefs in Lusaka shortly after taking over as acting president. Photograph: Chibala Zulu/AFP/Getty Images
One Small Step for Zambia, One Giant Leap for Africa
By Theodore T. Hodge
The news out of Zambia these last twenty-four to forty-eight hours has been nothing but fascinating. Zambian President Michael Sata has died in a London hospital and his successor as interim president (at least for ninety days) is Guy Scott. Guy Scott was born in Zambia to Scottish parents. Guy Scott, although a white man is now President of Zambia, the first since the fall of the apartheid regime of South Africa. I call the development fascinating because it is about time Africans awoke and faced the reality that their worst enemy is not some boogey man of the historical past in a far-away land, but their present blood-and-flesh leaders of today.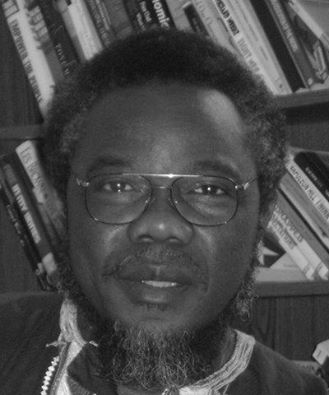 Theodore T. Hodge
A Tradition of Protests and Re-education of the Oppressed
By Theodore T. Hodge
I will always remember the day I first met the late Dr. Howard Zinn; I met him again on two subsequent occasions. He was an American historian, playwright, and social activist. He was a professor of political science at Boston University and a professor of history at Spellman College in Atlanta. But before his stint as an intellectual and a man of letters, he was an American bombardier during WWII. After the war, he returned home and finished his studies before beginning his life as an academician. A strange thing happened.
World Bank's Loan Policy Impedes Progress On Ebola Crisis
By J. Yanqui Zaza
Why is the Ebola disease killing thousands of people in the three West African countries? Is it due to the aggressiveness of the disease, lack of infrastructure and lack of physicians, cultural practices or all of the above? An article called "Fighting Ebola, and the Mud" in the NY Times described how the lack of infrastructure impacts development or crisis such as Ebola. Mr. Karin Huster, a nurse with the Non-profit organization last Mile Health, said Liberia's dysfunctional transportation system is standing in the way. Patients have died on grueling journeys to treatment units. Blood sample have sat waiting for days, eventually becoming invalid.
Ebola appears to be slowing in Liberia: WHO - Reuters
Liberia, the country worst-hit by an Ebola epidemic, may be seeing a decline in the spread of the virus, though the battle to contain the outbreak is far from won, the World Health Organization said on Wednesday
Too soon to celebrate Liberia's unexplained Ebola decline - The Seattle Times
Around the country, treatment centers, laboratory workers who test for Ebola, and international and national health officials attempting to track the epidemic have noticed an unexpected pattern: There are far fewer people being treated for Ebola than anticipated.
The Sinking Liberia's Divine Leadership
By Siahyonkron Nyanseor
How do you prevent a ship from sinking, when the captain and the crews who were forewarned of impending DANGER refused to listen to the warning signs; instead, go about business as usual - engaging in practices that benefit their individual interests, and leave the people they are supposed to represent and protect, vulnerable? This is the fate of the sinking Liberia's divine leaders' ship. And now that Liberia's failed divine leadership is at the verge of drowning, they are running helter-skelter seeking welfare...
Connecticut father sues after Ebola fears keep daughter from school - Reuters
A father sued a Connecticut elementary school on Tuesday, saying his 7-year-old daughter was discriminated against and banned from school for 21 days based on irrational fears of Ebola because she attended a wedding in Nigeria.
The humble wife and her mean and greedy husband
By Siahyonkron Nyanseor
Once there was a mean and greedy husband; he was so mean and greedy; he had his wife to enter into an agreement with him so that when he dies, the wife would bury ALL of his money with him in the grave. The humble wife was practically forced to sign the agreement and they had it notarized. It reads: "When I die, you (the wife) agreed to bury ALL of my money with me in my grave.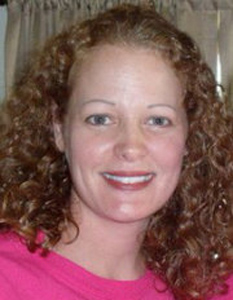 Kaci Hickox
The Irrational Fear of Ebola: Good Samaritans Under Indictment
By Theodore T. Hodge
They say timing is everything. Kaci Hickox, a nurse returned home at the wrong time after serving a voluntary stint with the organization 'Doctors Without Borders' and landed into a hornets' nest in Newark, New Jersey. Instead of being welcome back home after demonstrating the American spirit of volunteerism, she has been treated like a criminal and outcast. Her crime? Serving in the Ebola hot zone of West Africa, Sierra Leone, to be exact.
Uphold The Sanctity And Supremacy Of The Liberian Constitution
NDC Press Release Calling For The Resignation Or Impeachment of President Ellen Johnson Sirleaf
The National Democratic Coalition (NDC) of the Republic of Liberia has further stressed the need to preserve and uphold the sanctity and supremacy of the constitution of Liberia. In separate radio talk shows and public appearances during the week that set hearts ablaze in Liberia, the National Chairman of the NDC, Alaric Tokpa clarified the nature, mandate and roadmap for the post Ellen Sirleaf administration envisaged.
Under Pressure, Cuomo Says Ebola Quarantines Can Be Spent at Home - New York Times
Facing fierce resistance from the White House and medical experts to a strict new mandatory quarantine policy, Gov. Andrew M. Cuomo said on Sunday night that medical workers who had contact with Ebola patients in West Africa but did not show symptoms of the disease would be allowed to remain at home and would receive compensation for lost income.
Here's Who's Paying To Fight Ebola — Other Than Mark Zuckerberg - Finance (Yahoo)
The $25 million donation from Mark Zuckerberg and Priscilla Chan to help fight the largest Ebola outbreak in history means that the couple will become one of the major supporters of the response.We took a look at some of the countries, foundations, and people who have made the largest donations or pledges to help the Ebola response. Here are some of the top spenders
Thomas Eric Duncan
Could more have been done for Thomas Eric Duncan? - Yahoo

Duncan, poor and uninsured, did not get all the help his family members wanted, and they now question why his care was different in some ways than that of Americans infected with the deadly virus who survived. Of the nine people who have been treated for Ebola in the U.S., only Duncan has died.
Thomas Eric Duncan and the Big Picture
By Franklin Ben-Weller II
For several weeks or months now since the news of the outbreak of the deadly EBOLA virus surfaced in West Africa, (Guinea, Sierra Leone and Liberia) many took the news with a "pinch of salt." Not any longer. The seriousness of the situation now is beginning to hit home EBOLA captured the headlines with the death of its first global victim, Patrick Sawyer. Nigeria took a no nonsense approach to curbing the disease before it became a pandemic. The second global victim has not been so lucky.
Man Recovers From Ebola in Germany After Routine Intensive Care - Yahoo News
One man who contracted Ebola and even had further complications of the infection has now recovered after receiving routine intensive care at a hospital in Germany.

The Slow International Response To Ebola In West Africa
By Cecil Franweah Frank
News of the first Ebola case surfaced in Meliandou, Gueckdou Perfecture in Guinea in late December 2013, but the World Health Organization (WHO), first published formal notification of Ebola's outbreak on March 23, 2014. This was just about the same time that Ebola crossed the international borderlines of Guinea and Sierra Leone to emerge in Liberia – Lofa and Nimba Counties.
Paul Farmer's Diary: Ebola
By Prof. Paul Farmer
Both nurses and doctors are scarce in the regions most heavily affected by Ebola. Even before the current crisis killed many of Liberia's health professionals, there were fewer than fifty doctors working in the public health system in a country of more than four million people, most of whom live far from the capital. That's one physician per 100,000 population, compared to 240 per 100,000 in the United States or 670 in Cuba.
Ebola tests pending for health care worker in New Jersey - Orlando Sentinel
New York and New Jersey will automatically quarantine medical workers returning from Ebola-hit West African countries and the U.S. government is considering the same step after a doctor who treated patients in Guinea came back infected, officials said on Friday.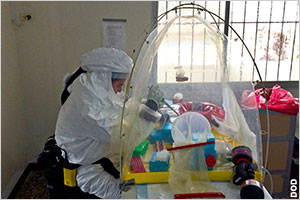 U.S. Navy Lieutenant Jose Garcia inactivates the Ebola virus in each specimen in a process that renders the virus safe for analysis...
There's No Ebola Here - Africasacountry.com
|Professor Thandika Mkandawire is a development economist with a sharp mind and an even sharper tongue – one of Africa's finest. Last week I moderated a discussion on health and governance in Africa at a conference in Cape Town in which he gave the keynote address. He demonstrated why he is such a celebrated public intellectual. In front of an audience of over one thousand scientists, doctors and health systems researchers...
Student Unification Party (SUP) Celebrates 44th Anniversary
The Vanguard Student Unification Party of the University of Liberia (SUP), a grassroots revolutionary student movement founded in 1970 by the sons and daughters of the underserved, underprivileged and the less fortunate downtrodden ordinary mass rural poor and urban slum people of Liberia emerged on the face of the planet earth and at the main campus of the University Liberia at the time when the mass majority of the Liberian People,
New York doctor tests positive for Ebola: NY Times
A physician with Doctors Without Borders who returned to New York City from West Africa has tested positive for Ebola, the New York Times said on Thursday. The doctor was identified as Craig Spencer, who was working for the humanitarian organization in Guinea, one of three West African nations hardest hit by Ebola
How Did Ebola Get to West Africa?
By G. Konah Ballah
A mild "EBOLA OUTBREAK "occurred in Reston Virginia, November 1989 at a monkey facility, Primate quarantine Unit. The Filipino monkeys came down with Ebola which the military named Ebola _Reston15, 28, 29. While the cleanout of the facility was in progress, two of four individuals caring for the monkeys got sick.
Barnabas Davis Arrested With 633 Packs Of 'Ebola'-branded Heroin - Huffington Post
Accused drug dealer Barnabas Davis was apparently hoping to stand out from his competition by capitalizing on global paranoia.When police in Toms River, New Jersey, arrested Davis, 47, on Monday, they allegedly discovered 633 wax folds of heroin as well as "trademark" stamps that marked the packets with the brand name "Ebola."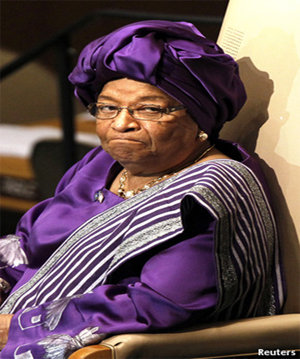 Ellen Johnson Sirleaf
Ellen Johnson Sirleaf: The Welfare Queen Comes Begging Again
By Theodore Hodge
Since the emergence of the Ebola crisis in Liberia, one policy has remained constant for the Ellen Johnson Sirleaf administration: Begging her friends and counterparts for donations. Does the nation deserve help from our foreign friends? Absolutely. Should the global community come to the aid of Liberians? There is no doubt. But should our government solely rely upon foreigners not only to assist but to carry the entire burden upon their shoulders?
National Elections Commission Final List Of Candidates
Amid the Ebola epidemic, the Liberian Government is determined to go ahead with the 2014 midterm senatorial election. Click the link below for the list of those who are running.
Ebola: Liberia deaths 'far higher than reported' as officials downplay epidemic - TheGuardian
Film-maker Sorious Samura, recently returned from Liberia, says Ebola is still not under control, with cultural practices and data problems masking the true extent of the epidemic
Many Liberian Doctors—Including President's Son—Are Staying Away - The Wall Street Journal
As President of Ebola-Ravaged Country Pleads for Foreign Helpers, Her Physician Son Sends Aid from U.S.
President Ellen Johnson Sirleaf on Sunday said "the whole world has a stake" in preventing an unfolding catastrophe in Liberia, calling on nations to provide more medical experts and supplies to confront the exploding Ebola epidemic. But illustrating the difficulties of heeding that call, her own son, a physician, has stayed in the U.S., saying he can do more for his country there than at home.
President Sirleaf's Letter To The World
In just over six months, Ebola has managed to bring my country to a standstill. We have lost over 2,000 Liberians. Some are children struck down in the prime of their youth. Some were fathers, mothers, brothers or best friends. Many were brave health workers that risked their lives to save others, or simply offer victims comfort in their final moments…
Ebola Front-Line Doctors at Breaking Point - Bloomberg
At 3:30 a.m. in the world's biggest Ebola treatment center, Daniel Lucey found the outbreak reduced to its essentials: patients lying on mattresses on the floor and vomiting in the dark, visible only by the wavering flashlight beam of a single volunteer doctor."I don't see a light at the end of the tunnel," said Lucey, a physician and professor fromGeorgetown University who is halfway through a five-week tour in Liberia with Medecins Sans Frontieres, the medical charity known in English as Doctors Without Borders. "The epidemic is still getting worse," he said by phone between shifts.
US blamed for being behind Ebola crisis - Press TV (Iran)
As the Ebola epidemic in West Africa is getting out of control, there are developing reports blaming the US for manufacturing Ebola and HIV viruses as part of its military's bio-weapons projects using African people as guinea pigs.
Liberia: Between Ebola And The Tyranny Of Western Stooge Sirleaf - News Rescue
In the current Ebola epidemic, Liberia happens to be the hardest hit West African nation. The leader of the nation is a Harvard-educated long-time member of the western corporate establishment, Ellen Johnson Sirleaf who became president in 2005 after a Nigerian-led ECOWAS mission put an end to a spate of civil wars.
U.S. Military's Ebola Response Making Progress in Liberia
The U.S. military response to the outbreak of Ebola in Liberia continues to progress, with facilities expected to be fully operational the week of October 20, the Pentagon's press secretary, Navy Rear Admiral John Kirby, said October 16. Speaking at the State Department press briefing, Kirby provided an update on Operation United Assistance. "Our forces on the ground in Liberia continue to make progress in setting up infrastructure and facilities to support the international response," he said.
Ebola, the African Union and bioeconomic warfare: Health Questions and the Challenges for Africa
By Prof. Horace G. Campbell
As the Ebola outbreak rages, and there are projections of more than 1.4 million persons infected in the next few months, the African Union and ECOWAS has taken a back seat as the international media uses this virus to stigmatize Africa and Africans. Pious statements have been made by the World Health Organization (WHO) as the World Bank warns that Ebola could have "catastrophic" economic costs on the region of Western Africa. This same World Bank has not yet accepted any reasonability for its role in promoting neo-liberal politics that degraded the health care facilities of Africa. This degradation will be called in this statement, economic warfare. Bioeconomic warfare is the combination of economic warfare and biological warfare.
Proposal For The Establishment Of A National Christian Council Of Liberia (NCCL)
By Rev. John S. M. Russell
I want the readers of this document to know that everything written in it is just a proposal to be considered by members of the Body of Christ in Liberia. The proposal contains the following:
How Liberia's Government Is Using Ebola to Crack Down on the Media - Mother Jones
Ebola has already claimed the lives of more than 2,000 people in Liberia. Now, the Liberian president's critics are warning that her response to the epidemic is threatening to undermine the country's fragile democratic institutions. The controversy began back on August 6 when President Ellen Johnson Sirleaf announced a 90-day state of emergency to deal with the crisis.
I'm a Hazmat-Trained Hospital Worker: Here's What No One Is Telling You About Ebola - Huffingtonpost
Abby Norman
Ebola is brilliant.It is a superior virus that has evolved and fine-tuned its mechanism of transmission to be near-perfect. That's why we're all so terrified. We know we can't destroy it. All we can do is try to divert it, outrun it.
EBOLA NIGHTMARE: "The Entire City Is Covered With Bodies" - New York Times
Racing along cracked and bumpy roads here, Gordon Kamara shouted into his cellphone over the shrieking sirens of his ambulance. The phone had been ringing nonstop since 5 a.m. The calls have all been the same in recent weeks: from friends, friends of friends, extended family, complete strangers.

The Case For An Unprecedented Cooperative Ebola Response
By Alston C. Armah
The outbreak of the Ebola virus in Liberia, Guinea and Sierra Leone is no doubt the largest catastrophe the Mano River Union basin has come to grapple with since the end of civil wars in Liberia and Sierra Leone. The current spread of the virus across the MRU sub region and beyond is having a huge toll on the region with an upward of 4,000 deaths and over 4,000 still infected.
Legislative Independence And Governance In Liberia
By Cecil Franweah Frank
Since Liberia declared independence in July 1847, making it the first independent democracy in Africa, Liberia has gone through three stages of its national statehood. The first stage – 1847 to 1944, was characterized by nation-building. During this period, Liberia's national leaders sought to create a national identity. They did this through the creation of the national flags, anthem, national myths like that of Matilda Newport shooting dead the natives that were attacking the colony, and a national language – English.
Trampling the Constitution
By Nakomo Duche
The Ebola epidemic is an emergency. I identified it as a threat to international peace and security well before the Security Council declared, and the Government recognised, it as such. Public health and logistics experts and others are addressing it with the fervour, if not the alacrity, required. Once the effort gets into full gear, a reversal of the exponential rate of infection should result. This will portend the ultimate control, and hopefully the elimination, of the disease.
Second Ebola case in US as UN warns disease 'winning race' - (AFP)
A second health worker in Texas has tested positive for Ebola, US officials said Wednesday, in a new contamination far from the west African heart of an epidemic that the UN warns is "winning the race". Like the first, the second infection on US soil concerned a caregiver for a Liberian Ebola patient who died at a Dallas hospital earlier this month.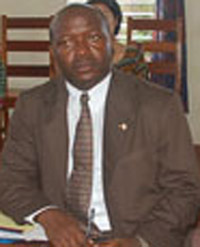 Foreign Minister Ngafuan
Liberian Foreign Minister Blunders Again
By Theodore Hodge
In a recent article I brought to light what was an unpardonable statement by the Liberian Foreign Minister, Augustine Ngafuan, on a CNN show. On that show, he blamed the hapless victims for the uncontrollable spread of the Ebola virus. To be exact, he blamed the rapid spread of the virus on a cultural practice supposedly common among Liberians. According to him, some Liberians participate in a ritual that requires them to wash their faces in the same water used to wash or bathe a corpse being prepaid for burial.
Ellen Johnson Sirleaf Has Become The CEO For The Industry Of Corruption In Liberia
Charles B. Russell
Liberia is heading for the worst leadership ever under Madam Ellen Johnson sirleaf; should members of the legislature grant her additional emergency powers. If granted, this would make Samuel K. Doe and Charles Taylor the angels Liberians missed.
CRC & MOPP Donate Consignment Of Ebola Medical Materials To Maryland County Health Team
In receiving the items Maryland County Health Officer Doctor Odell Kumeh emphasized that the consignment of EBOLA materials donated by CRC and MOPP is the largest EBOLA consignment ever donated by partners to Maryland County Health Team since the outbreak of the epidemic. She said that her team and the people of Maryland "are grateful to the Management of CRC and MOPP for their gesture." Doctor Kumeh said the EBOLA materials will be used for the intended purposes.
Statistical Report On Ebola From The Ministry of Health of Liberia
On October 4, 2014, the Ministry of Health of the Republic of Liberia issued a comprehensive report on the devastation caused by the dreaded Ebola virus in Liberia since its inception. According to the report, Rivercess County is one of the least affected counties by the Ebola virus, while Lofa County happens to be one of the most affected counties in the country. But the Liberian Foreign Minister opines that traditional practices of the Kru and Bassa people of Rivercess County have exaxibated the spread of Ebola in Liberia. Click the link above to access the report.
U.S. military faces new kind of threat with Ebola - (Reuters)
By Phil Stewart
At Fort Campbell in Kentucky, spouses of U.S. soldiers headed to Liberia seem to be lingering just a bit longer than usual after pre-deployment briefings, hungry for information about Ebola.
Texas health worker becomes first person to contract Ebola in U.S. - (Reuters)
By Lisa Maria Garza
A Texas health worker has contracted Ebola after treating a Liberian who died of the disease in Dallas last week, raising concern about how U.S. medical guidelines aimed at stopping the spread of the disease were breached. Texas Health Presbyterian Hospital in Dallas, where the new case was announced on Sunday, has already faced criticism for its management of the infection.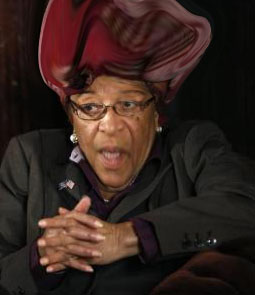 President Sirleaf
Special Senatorial Election Must Be Held Within A Realistic Timeframe
By Dusty Wolokolie
It is being advanced in some quarters of our society that there is evolving a looming constitutional crisis due to the virtual impossibility of holding the special/mid-term senatorial elections on 14th October 2014 as a result of the outbreak of the deadly Ebola Virus Disease (EVD). Yes, Article 83(a) of the Constitution provides that "Voting for the President, Vice-President, members of the Senate and members of the House of Representatives...."
U.S. troops take on invisible enemy in Liberia Ebola mission - (Reuters)
ROBERTS INTERNATIONAL AIRPORT Liberia - Marine pilot Captain Chris Legere has dropped troops into combat in Afghanistan and flown into Libya to evacuate U.S. embassy staff, but now he faces an enemy both silent and invisible: Ebola.Legere is part of a U.S. mission of up to 4,000 troops deploying to West Africa to help contain an outbreak of the hemorrhagic fever that President Barack Obama has called a threat to global security.
A Rejoinder To Theodore Hodge's "What's On My Mind: When Diplomats Forget Diplomacy"
By Benjamin G. Seah
Intellectual tolerance will be lent any Liberian who chooses to express divergent perspective or simple disagreement on any issue and with anyone, government official or not, provided said disagreement is kept within the province of respect.

Europe, others weigh risks of West African flights - AP
CASABLANCA, Morocco (AP) — After seven months in Ebola-stricken Liberia, Vijay Kumar was getting his temperature scanned Thursday at the airport by medical crews in blue gowns and masks — one of dozens who relied on Royal Air Maroc's continuing flights to West Africa.
Open Letter to President Sirleaf
From Alston C. Armah
I join the group of Liberians who vehemently disagree with you on your communication seeking legislative backing to restrict certain inalienable rights guaranteed by our constitution. You have made many overtures, but this is one too many! This is no politics. It is liberty or servitude! Among other things, you are requesting endorsement for restriction of movement and freedom of expression. Were your request to be granted, categorical and vague as it is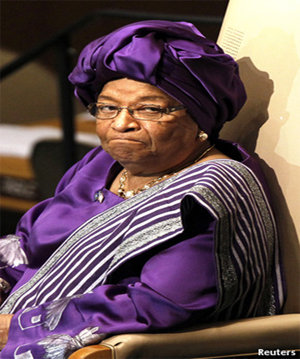 Ellen Johnson Sirleaf
In Violation of the Constitution, Sirleaf Sent Ebola Measures to the Law Makers After 2 Months
On August 14, 2014, The Perspective carried an article that questioned the Liberian Government about the measures that were to be taken under the state of emergency as stipulated in the Liberian Constitution. These measures were to be provided by the President Sirleaf within seven days after the imposition of the state of emergency. After two months of slumber, the president has sent the following communication to the law makers:
Open Letter To Honorable Amara Konneh
By Bai M. Gbala, Sr.
Our article in response to "Corruption At The Ministry of Finance?", May 29, 2012", held that "In the light of the profound, positive change in the salary/wage allowance and some employment benefits structure in the public sector (government) in which ministers, managing directors and deputies here in Monrovia, now, earn as much as US$8,000.00 (eight thousand US dollars per month, with automobiles, gasoline, housing expense, etc., there is NO reason for dishonesty (corruption)".
October 14 Senatorial Elections Suspended
The President of the Republic of Liberia, Her Excellency Mrs. Ellen Johnson Sirleaf, acting pursuant to powers vested in her by both the Constitution of Liberia and the Declaration of the State of Emergency, has in a Proclamation issued on October 4, 2014, suspended the holding of the October 14, 2014 Senatorial Elections.
Deputy Who Delivered Ebola Quarantine Order in Hospital ER - ABCNews
A sheriff's deputy who helped serve a quarantine order on the apartment where Texas Ebolapatient Thomas Eric Duncan had been staying is being examined at a Dallas hospital for "possible exposure to the Ebola virus."Dallas County Deputy Sheriff's Association confirmed Deputy Michael Monnig was taken to the emergency room of Texas Health Presbyterian Dallas today.
Ebola Panic Inches Closer to Hollywood: Possible Patient Rushed to LA Hospital - TheWrap
A person who landed at LAX after traveling to Liberia has been rushed to Centinela Hospital Medical Center to be tested for Ebola, according to a statement from the hospital obtained by TheWrap.The patient was brought to the Centinela Hospital Medical Center Emergency Department on Tuesday night by ambulance from Los Angeles International Airport.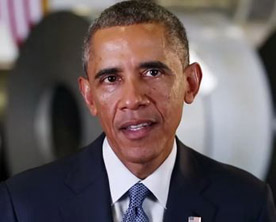 Preesident Barrack Obama
U.S. Ebola Engagement In Liberia: The Delicate Position of the Good Samaritan
By: James Thomas-Queh
Imagine 3000 service men of the British Royal Navy arriving in Freetown to assist in the fight against the Ebola virus, I am certain the President and people of Sierra Leone would have given them an arousing welcome. And if the French had thought it necessary to do the same for Guinea, undoubtedly they would have also received the same grateful reception from the people of Guinea. But look, we begged like a repentant child, almost kneeled down to the feet of President Obama; and yet when this man of heart immediately mobilized up...
Ebola patient Thomas Eric Duncan dies at Dallas hospital- Yahoo News
The first person to be diagnosed with Ebola in the United States died early Wednesday, officials with Texas Health Presbyterian Hospital announced."It is with profound sadness and heartfelt disappointment that we must inform you of the death of Thomas Eric Duncan this morning at 7:51 am.," the hospital said in a written statement. "Mr. Duncan succumbed to an insidious disease, Ebola."
Cuba's Advance-Medical Team Arrives, Hailed As 'Medical Diplomats'
A high level Cuban medical delegation comprising mainly of medical doctors, financial and logistical officers has arrived in the country as an advance-team of the Cuban medical brigade that will assist Liberia in its fight to control the Ebola virus that is ravaging the West African region. A Foreign Ministry release says the advanced Cuban medical professionals which arrived in the country on Saturday, October 4, 2014 is headed by Dr. Juan Carlos Dupuy Nunez.
Family: Ebola patient's condition disturbing - AP
The family of a man diagnosed with the first U.S. case of Ebola again visited him at the hospital Tuesday but declined to view him via video the last time had been too upsetting. Relatives of Thomas Eric Duncan glimpsed him using a video system at Dallas' Texas Health Presbyterian Hospital on Monday. But when they returned anew, this time with Rev. Jesse Jackson, they decided such images were too much.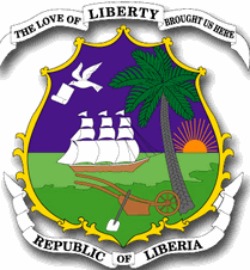 What's On My Mind: Bankruptcy and Trusteeship
By Theodore Hodge
As I ponder the major issues transpiring in Liberia, two words come to the forefront: Bankruptcy and Trusteeship. The president of the country and her principal spokesmen and women keep reminding and appealing to everyone who listens to them that the country is broke; the country has no money or essential resources to fight the devastating epidemic referred to as Ebola. How broke is the country? The government cannot even afford to buy rubber gloves to be used by health practitioners. In short, the country is bankrupt.
Is There No Balm in Gilead?
By Murv L. Kandakai Gardiner
In anticipating the destruction of his own country by a foreign kingdom, sometime between 626 BC and 584 BC, the prophet Jeremiah cried, Is there no balm in Gilead? Is there no physician there? Why then is there no healing for the wound of my people? (8:22)In the face of the Ebola effects on our native land and lingering nihilistic threat to African and ultimately world civilization, Jeremiah's words impel all of us to engage in some deep introspection and a genuine cooperation with the leader of our country.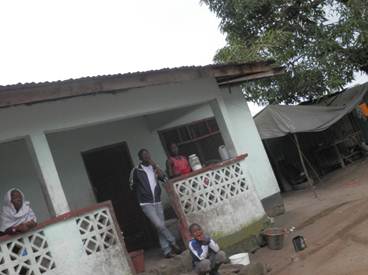 Redemption Hospital: A 'Slaughter House?'
By Samuka V. Konneh
Over six months after the first few deaths were reported in Liberia as a result of the deadly Ebola virus disease, the country's problems in the fight continue to shift in sharp dimensions. The earliest challenge had been huge citizens' denial that culminated in evident recalcitrance towards government's regulation on prevention, hence more deaths.
Liberia Justice Minister Christiana Tah Resigns - AllAfrica
"I cannot be the minister of Justice and not supervise the operations of the security agencies under the Minister of Justice to independently investigate allegations of fraud against the National Security Agency. What is the rule of law if a duly appointed Minister of Justice with oversight has grave concerns about what her violational resignation will mean for her own personal security and freedom as a Liberian citizen."
Cynicism dies hard in Ebola-hit Liberian slum - AFP
In the narrow, gloomy alleyways of one of west Africa's largest slums, Liberian teenagers explain the dangers of Ebola to their neighbours -- but the message is falling on deaf ears. West Point, a squalid township of 75,000 jutting from Liberia's capital Monrovia into the Atlantic Ocean, has been awash with cynicism since being quarantined at gunpoint after riots in August.
An Argument For An Indefinite Postponement Of The Mid-Term Senatorial Election
By Tiawan Saye Gongloe
The spread of the Ebola virus is certainly having multiple negative impacts on the lives of the Liberian people, their way of life, their love for one another in their families and communities, their economy and their politics. The Ebola virus may cause the indefinite postponement of the 2014 mid-term senatorial election and this situation bears the potential for confusion and conflict if the issue of postponement is not exhaustively thought through and discussed publicly.
Officials: Second person being monitored for Ebola - USA Today
DALLAS — Health officials are closely monitoring apossible second Ebola patient who had close contact with the first person to be diagnosed in the U.S., the director of Dallas County's health department said Wednesday.
Mr. Hodge Is Right About The Unfortunate Statement Uttered By Minister Ngafuan
By Igolima Tuboblelm Dagogo Amachree
Generally I try not to get involved in the arguments that others are having as I assume that they can take care of themselves in their arguments and/or expose themselves to the reading public. Mr. Hodge has been in the thick of it all and, for a long time, involved in these arguments quite intelligently even though sometimes with, not-very-necessary, acerbic name-callings that take away from the salience of his arguments.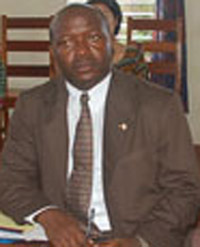 Foreign Minister Ngafuan
What's On My Mind: When Diplomats Forget Diplomacy
By Theodore Hodge
It used to be said that, "Diplomacy is to do and say the nastiest things in the nicest way." Problem is, nobody ever sent that memo to Liberia's Chief Diplomat, Foreign Minister Augustine Ngafuan. He simply didn't get it. When given a chance to say the nicest thing he could about a terrible situation in our country, he opened his mouth and fouled up the environment; he said the most grossly offensive thing that could be said under the circumstances. Really, in my opinion, it had to take some nerves to say such a senseless and uncaring thing, but perhaps for him that was the most natural thing that occurred to him.
As Ebola Confirmed in U.S., CDC Vows: 'We're stopping it in its Tracks' - Washington Post
Months after the deadliest Ebola outbreak in history began ravaging West African countries, a man who flew from Liberia to Dallas became the first case of Ebola to be diagnosed in the United States.
CDC Confirms First Case Of Ebola In The United States - FOX NEWS
The Centers for Disease Control and Prevention (CDC) confirmed on Tuesday that a patient being treated at a Dallas hospital has tested positive for Ebola, the first case diagnosed in the United States.
What's On My Mind: The Barbarian Principle
By Theodore Hodge
In his magnificent book, "The Lucifer Principle: A Scientific Expedition into the Forces of History", Howard Bloom tells us about the Barbarian Principle in one of the chapters. In short, it warns those sitting at the top of the pecking about the danger of complacency. We are told that a position at the top of the pecking order is not permanent.
The man who discovered Ebola on why this epidemic spiraled out of control - Vox
When Dr. Peter Piot was a young scientist, in 1976, he received a shiny, blue thermos in his Antwerp lab. It was filled with the blood of a Belgium nun who worked in the Democratic Republic of the Congo (then Zaire). The woman had fallen ill with a mysterious sickness, and Piot was asked to screen the blood for yellow fever.
Big Business: False Charges Against Advocates; Praises For Dishonesty
By J. Yanqui Zaza
As Liberians search for solutions to the health sector/Ebola crisis, let us not forget about the issue of national leadership, as the primary reason why Liberia's Ebola death rate is higher than the death rate of Guinea and, or Sierra Leone. If the democratic process is good for other countries, the Liberian people don't think it is good for Liberia, according to Mr. Ashoka Mukpo.
Health workers remove the body of a young man suspected to have died of Ebola.
Courtesy of (Reuters/James Giahyue)
Burying Ebola Victims in Liberia - abc Good Morning Ameria
Matthew Lincoln died last night. He was one of two patients to die at the Bong County Ebola Treatment Unit on Saturday. When Lincoln died, I was embedded with a group of aid workers tracking down Ebola patients. We were on our way to the center with his 23-year-old wife, Garmai and their 11-month-old son, Freeman, both of whom are believed to be infected with Ebola.
Ivory Coast To Open Its Borders With Ebola Countries
Ivory coast intends to start to authorize air traffic with countries affected by Ebola, after having suspended them in mid-august to stop the spread of contagion and will open its ports and airports to American contingents. "We envision to start air traffic with our neighbors as early as next week," announced the Ivorian President Alassane Ouattara at the UN, in a speech published by the government newspaper Fraternite Matin on Friday. "We envision as soon as next week to start flights with our neighbors", he stated.
Liberia: Bloodbath, Stagnation and Sovereignty: The case contra and pro trusteeship: An urgent SOS
By Jacob Massaquoi, MBA and Lawrence A. Zumo, MD
In the wake of the current "Ebola metastasis and smoldering devastation" out of Liberia, that tiny problem prone West African nation that for nearly two hundred years since its founding and funding by the American Colonization Society has continue to baffle even the best gnomes of proper governance and international geopolitics. We make this an urgent appeal for a discourse about the future of that nation and its people...

What's On My Mind: There Are No Free Lunches
By Theodore Hodge
A gentleman once told me a story that has stuck with me all these years. Here's the story in brief form: Whenever you find yourself in a strange place, and you wish to learn some fundamental truths about that place, talk to the ordinary folks. You may be in a position to talk to folks who will give you the official version; but always talk to your cab drivers, your barbers, your housekeepers, messengers, shopkeepers and so forth... He found himself in a taxi-cab, and he posed a question to the cabbie: "What's going on in this country", he asked?

Beyond the Ominous Ebola Prognosis
By Sherman C. Seequeh
The rate of infection. The Prognosis. The Diagnosis. The big news now in the worst case scenario is that West Africa will hit 1.4m infection before January. But I have a question. Yes, please, I have a question. During the last so-called normal days—postwar days before Ebola—I observed that hospitals, health centers and clinics were jostling every day. I had a time to visit and/or attend referral hospitals such as JFK, Redemption, Catholic and a couple of community clinics.
Ebola: A Unique Opportunity To Rebuild And Strengthen Health Systems In Africa
By Dr. Chinua Akukwe
Any individual that has spent time in a typical public hospital or health center in Sub-Sahara Africa can immediately grasp the fundamental challenge of stopping human-to-human spread of Ebola in Africa. Sub-Sahara hospitals and health centers are typically overcrowded, with overwhelmed health workers trying their best to cope with huge demand. As we noted in my edited book on Healthcare Services in Africa: Overcoming Challenges, Improving Outcomes, a typical hospital or health center faces difficulties of operating in dilapidated infrastructure, working under the constant threat of poor funding, navigating inadequate supplies and malfunctioning equipment...
Bai Gbala Responds to Mr. Theodore Hodge, Part #2
By By Bai M. Gbala, Sr.
About to put pen to paper on Part #2 of my planned, "comprehensive response" to Mr. Hodge's charges/allegations, I noted additional charges in his article, The Dual Citizenship Debate Revisited (The Perspective, September 21, 2014).In his new article, Mr. Hodge says that, "I (he, Mr. Hodge) am generally not in the business of constructing rejoinders to what others say about my opinions. In the case of Mr. Gbala, his supposed rejoinder to my piece . . . deserves a revisit, at least for clarification", while I (Bai Gbala) say that I reject and refuse to be drawn into debates with other Liberians – friends and relatives – especially, debates NOT CONCERNED with the issues raised, in terms of relevance, validity,...
CDC: Ebola could infect 1.4 million in Liberia and Sierra Leone by end of January - The Washington Post
The Ebola epidemic in West Africa, already ghastly, could get worse by orders of magnitude, killing hundreds of thousands of people and embedding itself in the human population for years to come, according to two worst-case scenarios from scientists studying the historic outbreak. The virus could potentially infect 1.4 million people in Liberia and Sierra Leone by the end of January, according to a statistical forecast by the U.S. Centers for Disease Control and Prevention published Tuesday.
Ebola Worst-Case Scenario Has More Than 500,000 Cases - Bloomberg.com
The Ebola outbreak in West Africa could spread to hundreds of thousands more people by the end of January, according to an estimate under development by the U.S. Centers for Disease Control and Prevention that puts one worst-case scenario at 550,000 or more infections.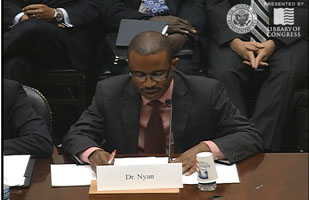 Dougbeh Chris Nyan, M.D.
Testimony to the US House Committee on Foreign Affairs
By Dougbeh Chris Nyan, M.D.
It is no secret that the Liberian health care system completely collapsed under the pressure of the Ebola outbreak, while also the Liberian leadership and health authorities have demonstrated an incapability of dealing with the outbreak. Most hospitals are still closed due to the lack of basic medical supplies; health care workers lack the necessary protective equipment. Although, there have been massive in-pour of medical support and supplies from countries of the global communities like China and India, the government has yet to put in place a logistic and distribution mechanism to have these materials delivered to the intended clinics and hospitals. Watch The Ebola Congressional Hearing
The Dual Citizenship Debate Revisited
By Theodore T. Hodge
I am generally not in the business of constructing rejoinders to what others say about my opinions. In the case of Mr. Bai Gbala, his supposed rejoinder to my piece titled "The Liberian Dual Citizenship Debate: Another Viewpoint" deserves a revisit, at least for the sake of clarification. It is fair to state that he has a right to rejoinder. After all, I responded to him first after he wrote a piece titled, "Foreigner In Charge..." He is clearly entitled to state and support any opinion or position he chooses, just as I reserve the right to my own opinion. My objection is, if he decides to challenge me to a debate, then he must clearly stick to the issues I raised, just like I stuck to the issues he originally raised.
A heavy duty forklift is off-loaded from a C-17 aircraft, which arrived Thursday at Roberts International Airport.
First Shipment of the Ramped Up U.S. Military Response to Ebola Arrives in Liberia
A team of laboratory experts from CDC, the U.S. National Institutes of Health (NIH), and the U.S. Army Medical Research Institute for Infectious Diseases is working with the Liberian Institute for Biomedical Research (LIBR) to set up laboratories and train more laboratory workers to expand laboratory capacity to conduct more efficient and quicker Ebola testing.

The United States Increases Its Assistance for Anti-Ebola Efforts in West Africa
This week, the Ebola Disaster Assistance Response Team (DART) —which is overseeing the overall U.S. Ebola response efforts—will be airlifting more medical equipment such as infrared thermometers to the affected areas. The U.S. Government, through the DART, is also working with partners to transport chlorine and medical gloves into Liberia and airlift Personal Protective Equipment (PPE) from a USAID emergency warehouse in Dubai.
President Sirleaf Gives Update on the Ebola Crisis
A Statement By President Sirleaf
The World Health Organization has declared the outbreak an international public health emergency. In the next few days, the Centers for Disease Control and Prevention will release projections about trajectory of the outbreak based on current trends and data. We have to be realistic about the scope and size of the problem and accept the scientific projections.
Liberia: War Crimes Arrest Major Step for Justice- Human Rights Watch
The Belgian authorities' arrest of a Liberian for alleged war crimes and crimes against humanity during Liberia's first civil war is a major advance for justice. It is the first arrest for crimes that violate international law committed during the conflict in Liberia from 1989 to 1996, which left tens of thousands dead. On September 17, 2014, Belgian police arrested Martina Johnson, a former commander of the rebel National Patriotic Front of Liberia (NPFL).
Why Liberians Thought Ebola Was a Government Scam to Attract Western Aid - The Nation
Decades of corruption have left Liberians suspicious of their government... Years of mismanagement has left Liberia ill equipped to shepherd the nation through a crisis of the current magnitude. The health system is falling apart. When the outbreak began, Liberia had only about one doctor to treat every 100,000 person, according to the World Health Organization. Health workers, who have, according to the Ministry of Health, accounted for 8 percent of all Ebola cases and 6 percent of all Ebola-related deaths in Liberia, are scared to come in to the clinics.
Why Us, Liberia: Why Do We Bear The Greatest Burden Of The Ebola Scourge?
By Igolima Tubobelem Dagogo Amachree
All Liberians should seriously ponder why Liberia with a population of only about 4 million should account for more than half of the Ebola deaths. Sierra Leone has a population of about 6 million and Guinea around 12 million. Why did a population of 4 million come to account for more than half of the Ebola deaths than a combined population of around 18 million in Guinea and Sierra Leone?
Ebola outbreak highlights Liberia's crisis of development policy - African Arguments.org
Before the 2011 presidential election in Liberia, I was relaxing on a beach in Monrovia when a man walked by wearing a t-shirt with a candidate's face on it. We made eye contact, and I asked him, "Do you think he's going to win?" Not skipping a beat, he smirked back at me and said, "You tell me, you are the ones who choose." Three years later, Liberia is in the midst of its worst crisis since fifteen years of brutal civil war came to an end a decade ago.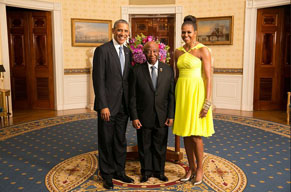 VP Boakai (Center) and Mr. & Mrs. Obama
Police Director to Investigate Vice President?
By Theodore T. Hodge
Yesterday we read with shock an article appearing on the website www.frontpageafricaonline.com claiming that the Vice President of Liberia, Hon. Joseph Boakai is been sought for questioning by the Director of the Liberian National Police. According to the publication, "The Liberia National Police is requesting the assistance of the Ministry of Justice in bringing in for questioning, Vice President Joseph Boakai, Dr. Amos Sawyer, the head of the Governance Commission who is also the former leader of the erstwhile Interim Government of National Unity (IGNU) and Mr. Benoni Urey
Remarks by the President Obama on the Ebola Outbreak
I want the American people to know that our experts, here at the CDC and across our government, agree that the chances of an Ebola outbreak here in the United States are extremely low. We've been taking the necessary precautions, including working with countries in West Africa to increase screening at airports so that someone with the virus doesn't get on a plane for the United States. In the unlikely event that someone with Ebola does reach our shores, we've taken new measures so that we're prepared here at home.
Recklessly Scaring Liberians Into Mistrusting Health Workers
By Jones Nhinson Williams
People are intentionally or recklessly scaring Liberians into mistrusting health workers who have come to help. A recent example is Dr. Cyril Broderick who should be ashamed of himself and his writings. He should be a trusted member of the academic community, yet he is abusing this trust by trumpeting bogus conspiracy theories as fact and misleading Liberians about Ebola, saying that the United States created Ebola as a bioweapon and telling Liberians to resist help from Western countries. This is dangerous and embarrassing, considering how much the United States has done in the last few months to help us eradicate Ebola, not to mention his level of education.
FACT SHEET: U.S. Response to the Ebola Epidemic in West Africa
As the President has stated, the Ebola epidemic in West Africa and the humanitarian crisis there is a top national security priority for the United States. In order to contain and combat it, we are partnering with the United Nations and other international partners to help the Governments of Guinea, Liberia, Sierra Leone, Nigeria, and Senegal respond just as we fortify our defenses at home. Every outbreak of Ebola over the past 40 years has been contained
Bai Gbala Responds to Mr. Theodore Hodge
By Bai M. Gbala, Sr.
"Public intellectuals who take upon themselves the opportunity to educate and inform . . . about public issues have a responsibility to be objective . . . to present opposing sides of the issues . . . ", although in many of my interventions in the dual citizenship debate in opposition to dual citizenship in our country, I have not nor do I recall passing myself off as "public intellectual", but I appreciate the recognition and anointment by Mr. Hodge. "It is disingenuous" he continues, "for a person (Bai Gbala) to pass himself off in the interest of the public when he (Bai Gbala), in realty, is only an advocate for a specific, narrow and parochial point of view
President Obama And Liberian President Sirleaf
Ellen Johnson Sirleaf: Confused, Incompetent or Indifferent?
By Theodore T. Hodge
A few weeks ago, the WHO predicted that the number of people infected from the Ebola epidemic raging in Liberia would reach 20,000 before it was all over. Alarming? Yes. Frightening? No doubt. But rationally, one would have to assume that the folks the WHO had to have done some analyses to come to this conclusion. A rational person would have several choices in reacting to the blunt (bleak) analysis: (1) Be indifferent to it. (2) Accept it as true. (3) Reject it. The third option, (rejection) would require additional work to justify one's position.
US Sending 3,000 Troops to Liberia in Expanded Ebola Effort - VOA
A White House statement detailing the program said the troops will be sent to a new command center in Liberia's capital, Monrovia, where they will help with the transportation of supplies and personnel.
Liberia: Police Chief Denies Vice President Being Investigated - VOA & allAfrica
By James Butty
The director of Liberia's National Police said Vice President Joseph Boakai is not under investigation for being part of an alleged effort to form an interim government overseas. But, the publisher and managing editor of the Liberia National Chronicle said, he's in possession of a September 3 letter written by Police Director Chris Massaquoi is seeking permission from Justice Minister Christiana Tah to investigate Boakai, among others.
Sirleaf Begs Obama for Direct Money: Ebola, Corruption And Bad Governance In Liberia Might Lead To Another "Civil Unrest"
In a country that has barely emerged from a 30-year period of civil and political unrest, with the presence of a large youthful (mainly unemployed) population, some of whom were child soldiers - this health emergency threatens civil order. What is even more heartbreaking is that we are unable to reopen our basic and secondary health facilities because terrified health workers, who have watched colleagues die, are afraid to return to work. To date, about 153 health workers have become infected and 79 have died.
Wimpy President Sirleaf Fires The Moisquitoes, But Not The Elephantine Officials
On August 11, "... The Liberian leader… instructed officials currently out of the country, whether on government or private visit, to return home within a week or be considered as abandoning their jobs. She is urgently urging all government officials of the Executive Branch to take due care of this directive," the press release stated. But nothing has happened to the senior government officials who were out of the country at the time.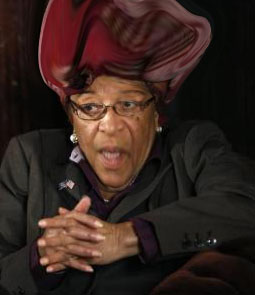 Global Witness Frowns On The Sales Of Four Additional Oil Blocks By NOCAL
In A Press Release
In urgent need of revenue to fight the country's Ebola epidemic, the Liberian Government has tendered four offshore oil blocks. Global Witness believes that, if these concessions are to benefit Liberia in both the short and long term, the preliminary model Production Sharing Contract and bidding documents need to be altered. Safeguards should be included to improve transparency during the bid round, disclose company ownership, ensure information is publicly available during companies' operations and strengthen human rights protections.
Liberian President Sirleaf Appeals to Obama for U.S. Help to Beat Ebola - Reuters
Liberian President Ellen Johnson Sirleaf has appealed to U.S. President Barack Obama for urgent aid in tackling the worst recorded outbreak of the deadly Ebola virus, saying that without it her country would lose the fight against the disease.
Cuba to send 165 health workers to fight Ebola in Africa - Reuters
Cuba is to send 165 healthcare workers to West Africa to help in the battle against the world's worst ever epidemic of the Ebola virus, the country's health minister said on Friday.
Is God Really Angry with Liberia?
By: Kandakai Sherman
I'm not equipped to answer the question, but apparently there are lots of religious leaders in Liberia who can. The most recent evidence they've identified to make the case for God's anger with Liberia is the Ebola outbreak in our country. We are being punished in a way, for our sins. And the list is long. But here's a condensed version:
The U.S. Government Now Says Its Ebola Hospital Will Also Serve Liberians - BuzzFeed
The $22-million, 25-bed field hospital the Pentagon has pledged to build in Liberia to combat the Ebola epidemic is being set up "to treat health care workers," a Pentagon spokesman said Tuesday.
Funeral Service for Ebola Victims
Dunn And Morlu's Suggestions Form A Solid Organizational Base To Fight The Miscreant Ebola
By: Igolima Tubobelem Dagogo Amachree
There was no need, it seemed to me, to reject outright the outsourcing of the Ebola fight and to insist on Liberians going it alone, on their own terms, as some significant individuals have suggested. On the other hand, there was also no need to reject, outright, Liberians trying to get a handle on the Ebola epidemic by doing it on their own as a sovereign nation. The truth, it seems, is somewhere in the middle and that is what Dr. Dunn (The Liberian Observer September 10, 2014 http://www.liberianobserver.com/editorials/ebola-threat-international-peace-and-security and The Perspective September 11, 2014 http://www.theperspective.org/2014/0910201401.php) and Mr. Morlu (The Perspective September 9,2014 http://www.theperspective.org/2014/0909201404.php) have provided for us.
Is a Mayor Elected or Appointed?
By Bai M. Gbala, Sr.
The answer to this question or debate - whether a mayor is elected or appointed, although answered recently by decision of the Liberian nation's Supreme Court - continues to be the subject of heated, passionate encounters in barber shops, beauty salons, at dinner tables, in offices and political, intellectual discourses, especially, in the light of the rocky, 8-year term of Mrs. Mary Broh as an "appointed, Acting Mayor" of our Capital City of Monrovia, its impact on the cities, towns and villages in urban/rural of Liberia and the nation's 167-year history as a democracy.
Dr. Tipoteh & Charles Taylor
The Tipoteh Factor: Restating the Case
By Theodore Hodge
Former US President Bill Clinton was once asked a question during his impeachment hearing. He began his response this way: "It depends on what the meaning of 'is' is..." The response outraged many, it made others laugh, and to some it justified the nick name "Slick Willie". But truthfully, if one goes back and re-examines the president's full response he was making a worthwhile distinction between present and past tenses. This may sound elementary to many, but sometimes people fail to grasp the distinction. This, apparently is the case with Mr. J. Kpanneh Doe.
Ebola A Threat To International Peace And Security
By Dr. D. Elwood Dunn
The people of Liberia and the West African region face an existential threat. The threat has implications beyond the sub-region and the African continent. The Ebola crisis constitutes a threat to international peace and security. It is far past time for the world community to step up its engagement from a "public health emergency of international concern" to a Chapter Seven Mandate to "Deliver as One."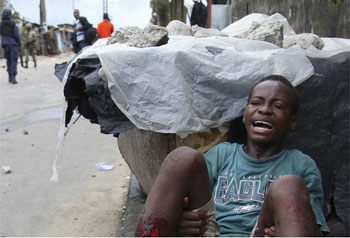 Shaki Kamara (A West Point recently gunned down to death by the Liberian Army in West Point)
Liberia's Tragic Ebola Circus: The Virus That shamed Our Government And Ruined Our National Image
By: James Thomas-Queh
Once again our Republic and people are going through some of the saddest and darkest hours of our history. And we cannot keep silent any longer when officials and Legislators run away in panic; an entire nation abruptly quarantined; the horror image of young Shaki Kamara in pain, making the headlines of both local and international media; Ebola patients still running amok in our national capital; dead bodies abandoned in homes; and when, before this tragic Ebola circus of the government, the people have lost all hope and confidence in their national leadership. No doubt, the virus has shamed our Government and ruined our national imagine.
Liberians should not stand for another three years of corruption and misrule
By Charles B. Russell
The Ebola crisis in Liberia has unearthed the true nature of Madam EllenJohnson Sirleaf: she is incompetent to continue leading Liberia as president. It has also tested the character of our political leaders; who are supposed to protect the citizens against any form of danger that may cause death and destruction. Rather, they have made nonsense of the character of sound political leadership as described in every healthy nation, and Liberia should not an exception.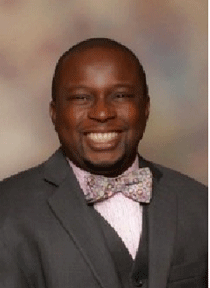 John S. Morlu
Ebola is not a National Fight: It is Money and Bucket Donation Politics
By: John S. Morlu, II
WHO To Train Ambulance Drivers" in Liberia as reported by Liberia's Ministry of Information through its Liberia News Agency on September 7, 2014. "We will not out source" is the biggest cry in Liberia because we are an independent nation on our way to becoming a middle income country in 2030 on a 5.8% GDP growth...
The Right to Criticize Without Proposing an Alternative Plan for Government
Editorial
During the last few weeks, we have been quite critical of the way the government of Liberia has handled the Ebola crisis. We have consistently expressed the opinion that the catastrophe or calamity (the current hyperbole in vogue) could have been avoided, or lessened, had the administration designed and implemented effective (workable) policies. For example, we argue that the government has not improved healthcare delivery and services...
Ebola situation in Liberia: non-conventional interventions needed - WHO
During the past weeks, a WHO team of emergency experts worked together with President Ellen Johnson Sirleaf and members of her government to assess the Ebola situation in Liberia. Transmission of the Ebola virus in Liberia is already intense and the number of new cases is increasing exponentially. The investigative team worked alongside staff from the Ministry of Health, local health officials, and other key partners working in the country.
Liberia: Rethinking the Healthcare Delivery System
By Francis W. Nyepon
The Ebola outbreak showed how vulnerable Liberia's Healthcare Delivery System is. It proved how the health of the vast majority of Liberians remains in jeopardy, with many still suffering from diseases that are relatively simple to prevent or treat. The virus also proved the urgent need for a modern healthcare delivery system. It confirmed the challenges face by the Healthcare System, which makes it near impossible to impact the lives of ordinary Liberians in a meaningful way.
EBOLA: No Health, No Sustainable Development and Progress in Liberia
By Seltue Robert Karweaye
It is not an exaggeration to say that our country, Liberia is now in crisis – from the high levels of insecurity to the daily tales of the Ebola epidemic, fraud and corruption in government to health workers on strike at a major state-run Ebola treatment center (JFK) in Liberia over pay and poor working conditions last week. All these are symptoms of the fundamental affliction facing our society – poor governance and culture of impunity.
Dr Amos Sawyer
"Count me out, Interim Government Idea Ridiculous" – Dr. Sawyer: A Rejoinder
By: Bai M. Gbala, Sr.
Dr. Amos Sawyer accepted appointment by the People's Redemption Council (the relatively young, military boys) as chairman of the Commission that drafted and, finally, wrote the 1986 Constitution that replaced the dreaded, draconian, unitary-structured, 1847 Constitution abrogated by the military action. Particularly aware of the undemocratic, minority-rule, Dr. Sawyer could have seized this excellent opportunity of his strategic appointment to prescribe democratic governance and rid our organic law of the century-long, unitary structure. But Dr. Sawyer did not and, rather, created some, new problems.
U.S. Military Intervention In West Africa To Help Curb Ebola - NBCNews
As usual. And we're going to have to get U.S. military assets just to set up, for example isola-- isolation units and-- and equipment there, to provide security for public health workers surging from around the world. If we do that, then it's still going to be months before this problem is controllable in Africa... when I go before Congress, and I say, "Let's give some public health aid to countries like Liberia, so that they can set up hospitals and nurses and vaccinations, et cetera," you know, sometimes, you know, the American public says, "Why are we wasting money on them?" Well, part of it is because, you know, when-- when we make those short-term investments now, it really pays of a lotta dividends in the future
Vaccine gives monkeys Ebola immunity - BBC
By James Gallagher
Vaccinated monkeys have developed "long-term" immunity to the Ebola virus, raising a prospect of successful human trials, say scientists.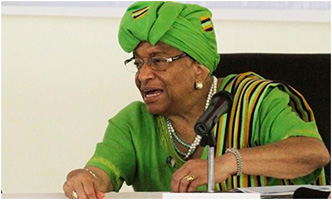 Sirleaf Gave $10,000 to Taylor

Ellen Johnson Sirleaf Unconsciously Supported Charles Taylor
By: James Sirleaf
I can assure you not one cent of mine was spent supporting Charles Taylor or any other warlord. No conscious effort was made by any family member to support war or killings or I would have most certainly been a part of it. Let this be made very clear. She has won the Noble Prize and I can say that she deserves it more than any other Liberian for certain. I stand firm in my assertion.
Sierra Leone to Impose 3-Day Ebola Quarantine - New York Times
With West African governments increasingly desperate to contain an ever-quickeningEbola epidemic, Sierra Leone has decreed a stringent new measure confining residents to their homes later this month.
Dr. Tipoteh & Charles Taylor
Facts Matter In A Discourse
By J. Kpanneh Doe
In my last article to this magazine, entitled "What Hodge Failed to Mention About Tipoteh's Activities in Liberia", published on August 29, 2014 I provided answers to Theodore Hodge's principal criticism where he charged that Dr. Togba-Nah Tipoteh has remained silent in the face of bad governance in Liberia. In his rebuttal to my article, rather than responding to the facts and deepening the discourse, writer Hodge acting on his usual impulses of opining and pontificating on every issue chose to expand the charges.
A Community Outfit Receives $10,000 From The Ebola Task Force
A newly formed community group, The Emancipation Project (TEP), says it is targeting to reach, within 21 days, more than 18,000 single households as part of its voluntary contributions in buttressing government of Liberia and its partners' efforts in containing the deadly Ebola virus disease (EVD).
The Liberian Progressives: Prisoners of the Superpowers' Cold War
By Teah R. Jardia
Our nation is under siege by the Ebola virus with no ending in sight yet and as Liberian from everywhere asking God almighty for an answer to this deadly disease, Theodore Hodge decided to ceased the moment to bashed the late G Baccus Matthew, Dr. Togba-Na-Tipoteh and the progressives.
A Rejoinder to Mr. Dempster Yallah's Editorial Letter
By: Theodore Hodge
I penned an article in which I admitted to getting some information through the grapevine. He disparages me for using the rumor-mill or gossip for the background of an article. He jumps through one hoop after another to rebuke and chastise me. In the end he writes surprisingly: "In the realm of full disclosure Mr. Hodge, I too was on that now 'infamous teleconference' with Dr. Sawyer on Saturday, August 30..."
Liberia Receives Additional Experimental Ebola Drugs
A Foreign Ministry release says a 3 kg package of experimental remedy containing sufficient doses for 30 infected persons in the treatment of Ebola arrived in the country from the International Emergency Management Organization (IEMO) in Italy.
Ebola Could Reach the U.S. By the End of This Month - Yahoo News
There is an 18 percent chance that a case of the Ebola virus will reach the United States by the end of September, according to a study published on Tuesday in PLOS Currents: Outbreaks.
Sirleaf's Economic Policy: "Chicken Comes Home To Roost."
By: J. Yanqui Zaza
The phrase "Chicken Comes Home to Roost" uttered by the U.S. black advocate, the late Malcolm X, in referring to the mafia-type assignation in Dallas of U.S. sitting president, Texas, the late John F. Kennedy, has caught up with the first female President of Africa. Malcolm X was saying that the U.S. government's use of violence (i.e., bad policy) to silence anyone who dare to question anti-people's policy created an environment for someone to kill the president of the U. S. Similarly, the late Malcolm X would have reminded President...
Corruption 'impoverishes and kills millions' - BBC
An estimated $1tn (£600bn) a year is being taken out of poor countries and millions of lives are lost because of corruption, according to campaigners.
Letter To The Editor
From Dempster Yallah
I am responding to the latest of Mr. Theodore Hodge's series of incendiary vitriol lately, targeting people of LPP/MOJA genre and for whatever the personal motivation or agenda. The latest of this indulgence having to do with Dr. Amos Sawyer and how he is now supposed to be a "backstabber," in Mr. Hodge's character inquisition. Such a scathing indictment for spurious indulgence.
All Hail Rob 'The Omnipotent Envoy' Sirleaf, Liberia's New 'Foreign Minister'
By: Ibrahim W. Varney
I read with dismay (though not any surprise-package for our government) that Rob Sirleaf, the favorite son of the President has now assumed the role of the Minister of Foreign Affairs and will now be touting the country's international rallying campaign against the spread of Ebola on his shoulders. Congratulations, 'Mr. Omnipotent Envoy'!!!!

Ellen and Sawyer
Dr. Amos Claudius Sawyer: The Backstabber
By: Theodore Hodge
The Ebola crisis in Liberia is turning into a full political crisis in more ways than have been predicted. Dr. Amos Sawyer has become a key player, but not in a flattering way. It requires some time to sit back and fully analyze and understand the role played by this veteran political giant on the Liberian national scene. Some of the news surfacing about him is quite disappointing and disturbing… that is, if one believes what one hears and reads.It has been rumored in the grapevine (and now officially reported in the press) that a plan to dethrone the EJS administration is taking shape in the Liberian Diaspora. Some Liberians abroad (specifically in the USA) are hatching a plan to seek and force the resignation of the President of Liberia.

A Taxi-Cab From River Gee Dumps Ebola Victims in Pleebo
Pleebo, Maryland County
A man believed to be the chief technician at the J. J. Dossen Hospital left Harper to see his ailing family in River Gee County. While in River Gee, he opted to take the family members, who were infected by Ebola to Monrovia due to lack of functioning health care facilities southeastern Liberia. En route to Monrovia the taxi driver was asked by checkpoint security of Grand Gedeh County to return the Ebola patients to River Gee County. But, instead of returning to River Gee, they chose to take the patients to J. J. Dossen Hospital in Harper, Maryland County.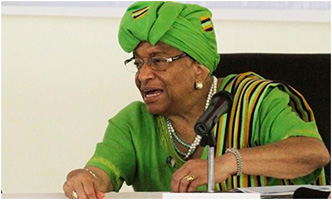 President Ellen Johnson Sirleaf

President Ellen Johnson Sirleaf: On the Hot Seat
By: Theodore Hodge
President Ellen Johnson Sirleaf has always been a media darling. She is perhaps the most well known and loved leader on the African continent. Her ascendancy to the Liberian presidency has been hailed in the Western world as the greatest thing to happen on the continent 'since sliced bread'. Thanks to her incredible talent of self-promotion, she has played a major role of propelling herself up that glorious ladder. She wrote a memoir and titled it "This Child Will Be Great". According to her, upon her birth, a soothsayer took one look at her and prophesied, "This child will be great…"
Liberia Lifts Ebola-Related Quarantine - VOA
The Liberian government has lifted the quarantine it imposed on an impoverished Monrovia neighborhood in an attempt to contain the spread of Ebola. The government on Saturday removed barricades around the seaside district of West Point. That move prompted celebrations from residents and led shopkeepers to reopen their stores.
Dr. Tipoteh & Charles Taylor
The Tipoteh Factor: Is Dr. Tipoteh Relevant or Not?
By: Theodore Hodge
The issue before us is not whether Dr. Tipoteh is alive and making speeches; the issue is whether his contribution is significant or not. Further, the issue is whether he has joined the status quo and abandoned his original quest for advocacy for the poor and marginalized. In my previous article in which I questioned the relevancy of Dr. Tipoteh, I made the point that he has departed from his role as a firebrand. We all knew him as an agitator; someone who fought for social justice, not only in Liberia, but on the African continent. Nobody can dispute that "fact".
Ebola-hit Liberia bans sailors from disembarking - AFP
Liberia said on Saturday it would deny permission for any crew to disembark from ships at the country's four seaports until the Ebola epidemic ravaging west Africa was under control. Sailors on commercial ships can normally ask for a "show pass" allowing them to get off the vessel and access the port but the documents are being withdrawn to curb the spread of the virus, said Matilda Parker, head of Liberia's ports authority.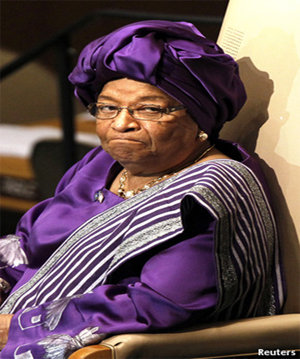 Ellen Johnson Sirleaf
President Sirleaf: Fumbling and Bumbling at the Wheel of State
Editorial
President Ellen Johnson Sirleaf is fumbling and bumbling at the wheel of state. Her policies remain quite inept and ineffective. One has to wonder if she even has matters under control. Some time ago, she issued an official proclamation or directive which partly reads: "... The Liberian leader also instructed officials currently out of the country, whether on government or private visit, to return home within a week or be considered as abandoning their jobs..."
Crisis of Political Leadership: Liberians are Unsure What to do with Madam President
By Lee H. Williams
Liberians are scrambling to deal with the EBOLA virus but all like the article in the Foreign Policy Magazine recognized that the massive spread of the virus because of the current administration's inability to contain it is a symptom of a much bigger problem of poor governance.
What Hodge Failed to Mention about Tipoteh's Activities in Liberia
By J. Kpanneh Doe
In Theodore Hodge's article, "The Great Liberian Drama: The Leading Lady and her Supporting Cast" that was published in The Perspective's August 22, 2014 edition was short on specifics. Hodge wrote about President Ellen Sirleaf, Amos Sawyer, Henry Boima Fahnbulleh, Jr., Mary Broh, and Togba Nah Tipoteh. A good writer that he is – did not do himself justice.
As Ebola Grips Liberia's Capital, a Quarantine Sows Social Chaos - New York Times
The president's handling of the crisis is drawing new political challenges and leading to defections. Political parties and newspapers are calling for her resignation. This week, Ms. Johnson Sirleaf announced she had fired high-ranking government officials who refused to return to Liberia because of the Ebola..
Ebola outbreak: West Africa travel bans to be lifted - BBC
West African health ministers meeting in Ghana have agreed that travel restrictions imposed to combat Ebola should be lifted.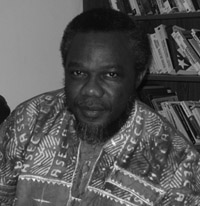 Theodore Hodge
You Could Put Lipstick on a Pig, but...
By Theodore Hodge
I have literally written volumes of critical essays for close to fifteen years now. I have expressed some very strong opinions. Well, I can't help it; I am by nature a very highly opinionated person. But I try to balance my personal viewpoints with deep critical analyses. I try to be as objective as I can be. I try to use as much evidence as I can find to support how I come to the conclusions that I reach in my opinions. So yes, they are my opinions, but I try the best I can to provide my readers with a clear path as to how I derive these conclusions.
Killer Virus, Killer Policy Measures: Liberians Beleaguered
By Sherman C. Seequeh
It would be folly for the people of Liberia and those helping to repel the galloping spread of Ebola to concentrate on the virus alone and leave out the ill-fated measures employed by Government purportedly intended to curb the spread of the virus. The Government's communication, preventive and other operational measures to remedy Ebola are as vicious, unmerciful and deadly as the virus itself. I am personally that surprised by reports that Liberia is topping the Ebola death rate. At least that is the general assumption of everyone.
Ebola caseload could exceed 20,000 in course of emergency, UN response roadmap shows - UN News
The United Nations World Health Organization (WHO) has issued a roadmap that aims to stop Ebola transmissions within six to nine months, but acknowledges the actual number of cases may be much higher than that currently reported and the total caseload could exceed 20,000 over the course of the emergency.
The Impact Of Ebola: What Is The Way Forward?
By Dr. Igolima Tubobelem Dagogo Amachree
The Ebola scourge will wane and it will eventually go away. When it does, and even before it does, we should ask ourselves these two crucial questions: what lessons have we learned from this ferocious attack and what do we do, moving forward, so that we are no longer crippled by events like this and, as the Prophet Joel said, make sure that the damages the locusts had caused are restored?
Nubo makes a point to President Sirleaf
$20 million Ebola Budget: A Front to Perpetuate Corruption in Liberia?
By George H. Nubo
In the past, Ellen Johnson-Sirleaf disparaged former Liberian leaders because, in her view, they were corrupt. She is said to have participated in almost every coup since the overthrow of the Tolbert regime. She was one of the major sponsors of the senseless war waged by Charles Taylor. But despite all her involvements in the name of combating corruption...
Minister Expresses Concern Over Exaggerated Reactions Against Ebola Affected Countries
The Minister of Foreign Affairs of the Republic of Liberia, Augustine Kpehe Ngafuan says while it is understandable that countries not affected by the Ebola outbreak may take measures to protect their citizens...
It's Time to Eliminate Our Slums: Let's Start with West Point!
By Kandakai Sherman
The pictures of West Point making the rounds on the internet as a result of the Government of Liberia's quarantine actions are not a work of fiction. Many of the homes, constructed of corrugated zinc sheets are crammed in close proximity to each other, as if there is no available plot of land left on earth. To even begin thinking of modern sanitation amenities for most of the residents of the community is to indulge in fantasy. The beach is nearby.

Ellen and Sawyer
The Great Liberian Drama: The Leading Lady and her Supporting Cast
By Theodore Hodge
The country Liberia has been engulfed in one crisis or another for the better part of four decades now. We have been on a precarious journey as a people. Lately, we have been under the impression that a light at the end of the tunnel was appearing in the distance. Optimists have told us that the light signified salvation, or deliverance; perhaps freedom is a better word to apply in secular semantics. We have been told that things were turning for the better and a brighter day was on the horizon.
Liberia has been hit hardest, recording 1,082 cases and 624 deaths - Yahoo News
The damage has been far greater in Guinea, Sierra Leone and Liberia, each dealing with hundreds of cases. Liberia has been hit hardest, recording 1,082 cases and 624 deaths.
What Happened To The Performance Contracts Signed By Sirleaf's Ministers?
By Staff Writer
"Even though the Constitution calls for a professional, non-partisan civil service apparatus, ours has been a tradition of politicizing the civil service. An efficient, well-functioning civil service requires a cadre of competent technocrats insulated from political interference to carry out the day-to-day functions of government irrespective...
Ebola virus disease update: Over 100 Ebola Deaths In Liberia From Aug 17 - 18
Between 17 and 18 August 2014, a total of 221 new cases of Ebola virus disease (laboratory-confirmed, probable, and suspect cases) as well as 106 deaths were reported from Guinea, Liberia, Nigeria, and Sierra Leone.
Why an Ebola epidemic is spinning out of control - CNN
The Ebola epidemic now raging across three countries in West Africa is three-fold larger than any other outbreak ever recorded for this terrible disease; the only one to have occurred in urban areas and to cross national borders
Contribution To The Ongoing Ebola Conversation
By Kandakai Sherman
This commentary is my contribution to the ongoing conversation on how best to move our country forward, as it is obvious from our 167 years of existence that our level of development – whether in infrastructure, civil rights, or human resource capacity- does not commensurate with our age. There's an abundance of historical literature already out there on our checkered nationhood: missteps, wrong choices or lack thereof,
The High Transfer Service Cost To Africa
By Nicholas Botwe
Latest World Bank figures show that remittances from foreign workers are expected to be $436bn this year, more than three times what poor countries receive in overseas aid. World Bank figures indicate that between 2007 and 2012 remittances to Africa grew by 34.5% and reached a total amount of $60.4bn in 2012.
Police, residents clash in Liberian slum under Ebola quarantine - Washington Post
Violent clashes between authorities and residents of an Ebola-stricken neighborhood erupted in the Liberian city of Monrovia on Wednesday as the death toll from the disease continued to climb.
Monrovia, Liberia: Curfew Imposed And The Waterside Shooting
Staff Writer
On Tuesday, August 19, 2014, President Ellen Johnson Sirleaf imposed a 9 pm to 6 am curfew in Liberia. All video clubs are to close at 6 pm, while entertainment centers are ordered closed. Many residents of Monrovia did not hear about the new measures until this morning.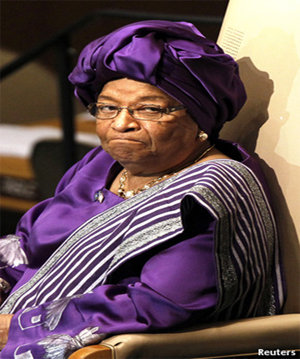 Ellen Johnson Sirleaf
Liberia: Things Fall Apart
Editorial
We have the late great writer and literary artist Chinua Achebe to thank for the title "Things Fall Apart". It was the apt title of his seminal work that put African literature on the global map. Today, we are bold to use this title in this crucial editorial. The old man will cry sad tears for us in his grave as we evoke our pains. In Liberia today, things have fallen apart and continue to do so with amazing rapidity.
Ebola virus disease update - (West Africa)
Between 14 and 16 August 2014, a total of 113 new cases of Ebola virus disease (laboratory-confirmed, probable, and suspect cases) as well as 84 deaths were reported from Guinea, Liberia*, Nigeria, and Sierra Leone.
Liberia: Ellen Johnson Sirleaf's Potemkin Village
By Theodore Hodge
The masks are coming off. The Liberian people are finally getting to realize that this was only a freak party of massive costume wearers. Our people have a saying: "A lie will hide itself in the dark until daylight catches up with it." It is daylight now and the lie is exposed. Our president has told many public stories and made many promises to our people. It is, therefore, not necessary to lie on her by fabricating stories about her. The best case against her is to use her words and her record. Examine the words carefully...
"Let Me Sleep On It": The Response of Unity Party Gov't Regarding Ebola
By Siahyonkron Nyanseor
"Let me sleep on it" was the Unity Party (UP) government's response to the Ebola virus in Liberia. Well, the leadership of UP and the Liberian people – both at home and abroad have been sleeping on it for far too long. We have been making too many excuses for the "Old Ma" for which she has gotten away with similar practices she accused all of her predecessors – Tolbert, Doe and Taylor of violating.
Ebola Outbreak-related Immigration Relief Measures to Nationals of Guinea, Liberia and Sierra Leone Currently in the United States
U.S. Citizenship and Immigration Services (USCIS) is closely monitoring the Ebola outbreak in West Africa. USCIS offers relief measures to nationals of those three countries who are currently in the United States. Immigration relief measures that may be available if requested include:
The Cure For Ebola Is Accountability - Foreign Policy
Africa's Ebola outbreak isn't just a health care problem. It's also about a crisis of governance.
Oceanic Blockade Imposed By Ivory Coast Has Been Lifted
According to a press release issued by the Authorities of the Port of Abidjan, the so-called economic blockade against Ebola countries, including Liberia, has been lifted. The oceanic blockade recently erected by Ivory Coast against Ebola countries of West Africa has been lifted by the Ivorian authorities in the following press release sent to all shipping lines, brokers and shipping insurance companies:.

President Obama's Calls to President Sirleaf of Liberia and President Koroma of Sierra Leone
President Obama spoke by phone today with President Ellen Johnson Sirleaf and separately with President Ernest Bai Koroma regarding the Ebola outbreak in West Africa. In his conversations with both leaders, the President underscored the commitment of the United States to work with Liberia, Sierra Leone...
The State Of Emergency: Where Are The Measures?
By George H. Nubo
What is absent in the proclamation of the state of emergency are the MEASURES: actions that would propel us to defeat the Ebola menace. It is unfortunate that since President Sirleaf proclaimed the state of emergency, she has not come up with any action plan, apart from amassing members of the Armed Forces of Liberia at checkpoints to stop people from the affected areas from entering Monrovia.

Ebola State of Emergency: An Embodiment of Colossal failure of Leadership
By Patrick Nimely-Sie Tuon
It is no secret that Liberia is a country emerging from the ravages of war. A war that was dominated by deliberate actions of those who presided and prosecuted it. Such as deliberate killings of innocent and unarmed people. Deliberate raping of thousands of women and children, deliberate destruction the country's infrastructures, especially the deliberate destruction of the various institutions that would have provided life for the resurgent of activities that the country need immediately to move forward: institutions like health and education. In other words,
Amid Ebola Menace, Liberia Water and Sewer Corporation Disconnects 5,000 Customers
By Staff The Perspective Writer
On July 28, 2014, The New Republic reported that according to the Managing Director of the Liberia Water and Sewer Corporation, "… there are 11, 000 customers but out of the total number [sic] only 6, 000 are duly registered and have paid for their sewer service charge while the rest continue to engage into illegal activities. Mr. Allen added that the institution is making frantic effort to stabilize the operation of water and sewer services and they are going to focus on the customers' data base."
Ebola Pioneer Backs Experimental Drug Tests - VOA
The Belgian researcher who co-discovered the Ebola virus in 1976 says "it is now or never" when it comes to testing experimental drugs that could help humans fight Ebola. Guido van der Groen says conditions in West Africa are more conducive for large-scale tests today compared to when he first began studying the virus.
Ron Paul On Ebola: 'Governments Deceive Us'
Former Congressman and presidential candidate Ron Paul (R-Texas) thinks the threat of the Ebola virus very well may be a government plan to "deceive" the public. "I do know that governments deceive us and sometimes they hype things. I don't think we are going to see in the next year a horrendous breakout of Ebola in this country,"
In Liberia village, shunned Ebola victims left to die - AFP
BALLAJAH (Liberia) (AFP) - The only sounds in the abandoned Liberian village were the cries of a little girl, shut up with her mother's body inside the family home, starving and thirsty as she waited for death.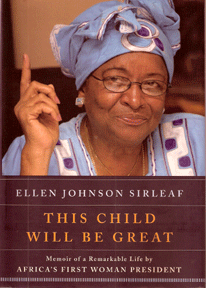 Ellen's Book
The Elephant That Gave Birth to a Mouse: The Ellen Johnson Sirleaf Legacy
By Theodore Hodge
Ellen Johnson-Sirleaf has been called many nicknames to signify her greatness. Her favorite nickname is the Iron Lady. She loves to be praised and she is not modest when it comes to praising herself. She titled her memoir "This Child Will Be Great" and published it soon after she became President of Liberia. She appeared on radio and television talk shows around the world as talk show hosts called her "Africa's first female president" and she glowed in the spotlight as her praises were sung. She is at ease with the world's wealthiest and most powerful people.
African Politicians Continuously Belittle African Scientists And Doctors: Even In The Midst Of Africa- Originated Medical Crises
By Lawrence A. Zumo, MD
African politicians never fail in making their own scientists and doctors look so small and so bad to the outside world. Nigeria, a country of 175 million, (Africa's most populous nation and 7th in the world, and half the population of the United States, with a huge reserve of natural, human and intellectual capital), should not be asking the US for monoclonal antibodies as experimental therapeutics against Ebola. I strongly believe this.

The Bad Hygienic Behavior Of Some Liberians
By Rev. Fr. John Edgar Freeman
I just want to draw our attention to a few bad sanitary behavior some of us Liberians have. Most of our people have the behavior of urinating anywhere - in the streets, open places, at the eaves of our houses or someone's house, just anywhere. Not only that, but some people take pleasure to even defecate anywhere as well or put it in plastic bag and throw it in the neighborhood.
The House of Clowns: P. Y. Johnson, E. Snowe and Cletus Wotorson
The Cletus Wotorson Fiasco (Tabata)
By Theodore Hodge
Front Page Africa, in an article titled "Liberia: Ebola Extortion? Senator Says Authorities Inflated Outbreak", quoted Grand Kru Senator Cletus Wotorson saying: "What kind of EBOLA? That thing you did to get donor funding your say EBOLA in Liberia?" This comment was purportedly made while another senator was speaking on the senate floor addressing an issue related to the crises.
Liberia has but One Problem
By Quiwonkpa Zuo
The concoction of failure and incivility that is Liberia continues to fester because we consciously deny the root cause of our problems! Anybody with a mouth could list a litany of reasons as to why we have been under developed for some two centuries. In those reasons they will include every ill of the third world – in fact they will justify these ills as commonplace, without stopping to consider that in Liberia only one single problem exists. This problem, if honestly addressed, could literately be the genesis to attainment of true independence.
Funeral Service for Ebola Victims
Why the White Americans Got the 'Secret' Ebola Serum - (The Daily Beast)
If nationality and race did influence the organization's decision to seek an untested serum for Brantly and Writebol, it was likely only because any Western organization that administers an untested serum to the African population runs the risk of being accused of using blacks as guinea pigs in the way of the long-ago Tuskegee syphilis tests and the 1996 meningitis tests in Nigeria. That was not a worry with the two white Americans.
President Sirleaf
President Sirleaf of Liberia Declares "State of Emergency" to Fight Ebola
The heath care system in the county is now under immense strain and the Ebola epidemic is having a chilling effect on the overall health care delivery. Out of fear of being infected with the disease, health care practitioners are afraid to accept new patients, especially in community clinics all across the country.
Mobilizing US$4 millionTo Identify With The Ebola Fight
An Open Letter To President Sirleaf From Ruel Francis Dempster
In consonance with your call for all Liberians to join hands in addressing this national emergency -the EBOLA epidemic, I have the honor to proffer a suggestion; which in my humble estimation, will provide additional resources, and demonstrate to our people and our international partners that we are overwhelmingly committed to fighting, containing and yea eradicating this plague from our country.
EBOLA: President Sirleaf, Liberia's 'Guide,' Leads Nation Into Chaos
By Seltue Karweaye
The Ebola virus outbreak has refocused attention on Liberia, a country that has lurched from one crisis to another since independence in 1847. Many Liberians are openly angry at the government of President Ellen Johnson Sirleaf, who has ruled unchallenged for most of the post conflict recovery. The Ebola epidemic in Liberia is without no doubt the result of widespread social and environmental degradation brought about by the demagogues in government, which are clinging to the old order of corruption, nepotism, incompetency, etc.
World Bank Group Commits US$5 Billion to Boost Electricity Generation in Six African Countries
The World Bank Group today committed $5 billion in new technical and financial support for energy projects in six African countries-- Ethiopia, Ghana, Kenya, Liberia, Nigeria, and Tanzania—which have partnered with President Obama's Power Africa initiative.
Is "Ebola politicized" or is Ebola Politics?
By Bai M. Gbala, Sr.
A leader or president of a nation is a political animal in whom the hopes, beliefs, dreams and fears of the people are placed, and as such, he/she is an individual who, so to speak, personifies the Liberian, national personality that may be likened to the "African Personality" of the late Dr. Kwame Nkrumah.
WHO: Ebola death toll reaches 932; 1,700 cases
A Nigerian nurse who treated a man with Ebola is now dead and five others are sick with one of the world's most virulent diseases, authorities said Wednesday as the death toll rose to at least 932 people in four West African countries.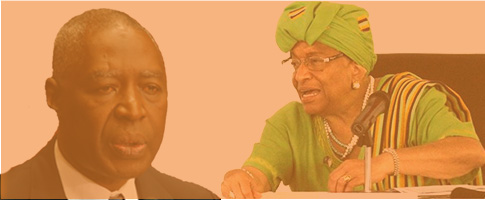 Abdoulaye Dukule & President Sirleaf
The Perspective Reserves the Right to Praise or Criticize
Editorial
A recent editorial published by theperspective.org irked Dr. Abdoulaye Dukule to the extent that he publicly dissociated himself from the editorial. We are of the opinion that Dr. Dukule should have exercised some caution and displayed some civility. That was not to be. He was irate and uncivil and refused to discuss the matter in-house before going public with his response. This editorial is in response to his resignation, which the publication accepts heartily.
A Hint to the African Delegates at the USA-African Summit
By Wollor E. Topor, Ph.D.
President Obama is meeting over 50 heads of state from Africa, the first of its kind by a sitting president on the American soil. USA team comprising of government officials, corporate executives, and civil society is to interact with African leaders ...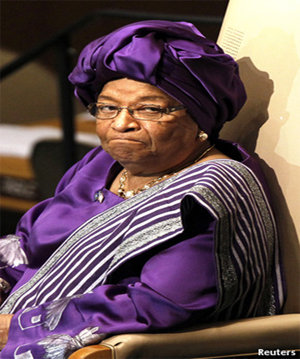 Ellen Johnson Sirleaf
The Ebola Plague: Does The Liberian Government Deserve Any Sympathy?
Editorial
The outbreak of Ebola in Liberia is not a surprise to the Sirleaf Government. Prior to the first case in Foya, Lofa County, the Liberian Government knew that the deadly plague had surfaced in Guinea near the Liberian border and was killing people in that country. Though they heard and saw on TV how dangerous this disease was, the government did nothing.
Reducing the Fear Factor should be key to the Awareness of the Deadly Ebola Virus in Liberia
By Edwin Woryonwon Harris, Jr
In Liberia, the vast majority have been in denial until mid -July 2014,when the Liberian Government woke up to the reality that in deed this disease is deadly as the direct result of the deaths of Patrick Sawyer and Dr. Samuel Brisbane...
Peter Piot, The Virus Detective Who Discovered Ebola In 1976 - BBC
Nearly 40 years ago, a young Belgian scientist travelled to a remote part of the Congolese rainforest - his task was to help find out why so many people were dying from an unknown and terrifying disease.
A Melancholy of the Dead to President SIRLEAF on July 26
We are still waiting to hear from you oh. Your time is running up and our wounds still hurt. We have all lost our bodies but our souls and spirits are hanging around carrying the little parts of us they can hold. We are still Liberians oh. Why no one is talking about us?
ULAA Eminent Persons Hail "State of Emergency"
We welcome the decision of the United Party (UP) government of President Ellen Johnson-Sirleaf in declaring a "State of Emergency" by closing our boarders, placing trained personnel at Roberts' International Airport (RIA) and the Freeport of Monrovia, the 24-hour shutdown of the Finance Ministry
In Such A Time As This, Liberia Needs Revisiting The "Disneyland of Highly Infected Apes"
By Wollor E. Topor, Ph.D.
There are fascinating stories in medical research. Researching to find cures for deadly diseases like Ebola, HIV/AIDS, Marburg virus and hepatitis are remarkable and efforts, in these directions are not at all bad in and of themselves. It is good to remember this fact! Some of many health programs sponsored by the developed world are loving and sincere in their effort to serve mankind.
After 129 Deaths, President Sirleaf Takes Long Overdue Steps in the Fight against Ebola
Today, in continuation of our efforts to combat the deadly Ebola virus, I am pleased to launch the National Action Plan presented by the Ministry of Health and Social Welfare in partnership with the World Health Organization. Given the multi-dimensional efforts, including local, regional and international which we must bring to this fight against this scourge, the National Action Plan as presented is by no means exhaustive.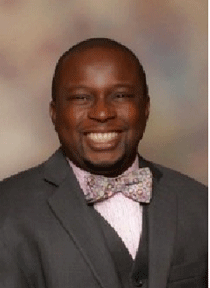 John S. Morlu
Ebola Is Beyond Politics And Tribal Taboos: All Liberians Must Work Together
By: John S. Morlu II
Liberia is a health crisis. The President of Liberia is right to have declared the fight against this deadly disease as a national emergency. More than 120 of our fellow Liberians have died because of the decease, another 100 plus are suffering from the disease and there is still yet an unknown number that could be affected.
Amputees Visit To United States Postponed; Join Ebola Awareness Efforts
The Liberia Amputees Football Federation and the United States Amputees Football Federation have jointly postponed the August 9, 2014 international friendly football match in Maryland, United States of America.
George Klay Kieh
"Toward Breaking The Cycle Of Missed Opportunities In Liberia's History"
Liberia's 167th Independence Day Oration
Delivered by George Klay Kieh, Jr. in (Atlanta, Georgia)
My dear fellow Liberians and distinguished ladies and gentlemen, we assemble here tonight in our new community center to celebrate 167 years of our country's independence, amid the current deplorable conditions of the majority of our fellow Liberians at home. For them, the celebration of our country's independence is more of a struggle for survival than an occasion for happiness. In short, the lives of the overwhelming majority of our fellow Liberians at home hang in a precarious balance, as they live on the margins of our society.
Rev. Dr. William Harris
"Why Is Ebola In Liberia?"
A Pastoral Letter to the Nation By Rev. Dr. William B. G. K. Harris
This year, July 26, 2014 is the one hundred and sixty-seventh independence anniversary of the Republic of Liberia which was declared in 1847 that is celebrated annually. Since the country's declaration of independence and to the present, the nation has faced many challenges. These challenges include the deadly 1980 military coup which turned into a senseless civil war. Instead of things becoming better, there is now mass poverty; the lack of major infrastructures such as quality public educational institutions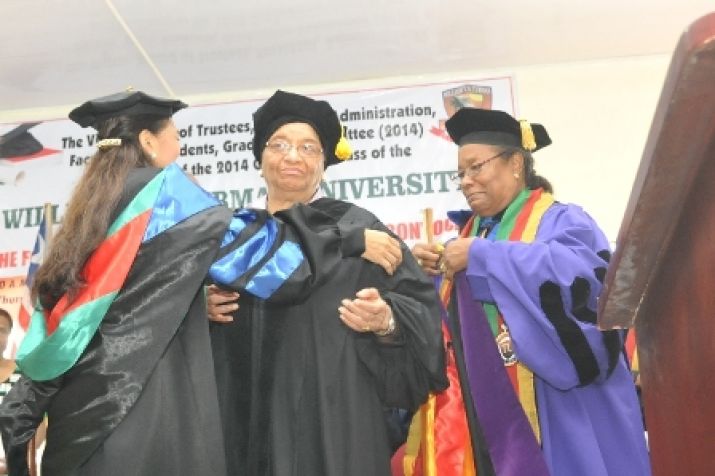 Sirleaf Receives Honorary Degree
At Tubman University from Dr. Russell
Transformation of our Minds, Attitudes and Behaviors
Liberia's 167th Independence Day Oration
By Elizabeth Davis-Russell, EdD, PhD
As Liberia rebuilds itself after several years of civil war, it is faced with many competing priorities. Infrastructure development, roads and bridges that were torn apart need to be rebuilt. Education needs attention, as does providing healthcare. The list goes on. However, little or no attention is paid to the transformation of minds, attitudes and behaviors.
Senatorial Candidates for the 2014 Mid-Term Election In Liberia
The National Elections Commission has issued a list of candidates qualified for the ensuing 2014 Mid-Term Election in Liberia. Click the link above to browse the list of candidates
Beyond the curtain of pomp and pageantry in Liberia
By Teah R. Jardia, MPA
The maxim, if you were not at the rehearsal, watch the play has become increasingly true in the political kaleidoscope of Liberia. President Ellen Johnson-Sirleaf and the legislatures are in Susu; you eat I eat gimmick to bankrupt the country and she is a reminder and a true symbol of the past oligarchy; a tempestuously suppressive era of divide and rule.
President Obama And Liberian President Sirleaf
President Obama Sends Notice on Liberia to Congress
To deal with the unusual and extraordinary threat to the foreign policy of the United States constituted by the actions and policies of former Liberian President Charles Taylor and other persons, in particular their unlawful depletion of Liberian resources and their removal from Liberia and secreting of Liberian funds and property, which have undermined Liberia's transition to democracy and the orderly development of its political, administrative, and economic institutions and resources...
---
"You Pull Rope, Rope Pull Bush": Woewiyou Writes From Prison
"Madam Ellen Johnson Sirleaf, who was one of the distinguished victims of the onslaught of the Doe regime, is now the President of the country and has been laboring to reconcile the nation while at the same time looking in the faces of the men who tortured and abused her during the heinous Doe regime. Can the American government understand how much anguish that is and the psychological steadfastness needed on the part of the Liberian Leader to bring peace to our nation?"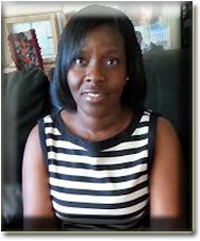 Ellen G. Cooper
Taking Charge of Our Health through Preventive Healthcare
By Ellen G. Cooper
While busying ourselves to celebrate Liberia's independence this year on July 26 at home and abroad, I thought that a good way to truly celebrate another milestone would be to take charge of our health by taking advantage of preventive health care services. Too often, many of us who are privileged to live in societies that afford us health benefits neglect to take advantage of preventive health and seek health care only when we have symptoms that are unbearable or a condition that worsens with time.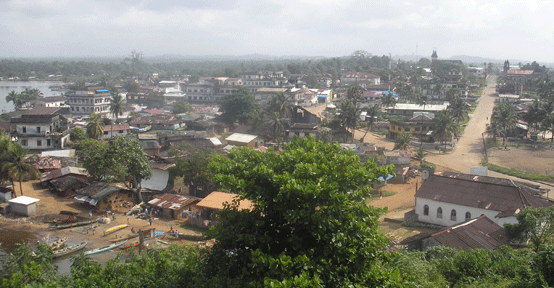 Harper City, Maryland County, Liberia
Harper - A city of Sunshine and Happiness
By Groba Leo Williams
Harper City, the capital city of Liberia's Southeastern most county, is situated on Cape Palmas. It is a coastal town situated between the grand Atlantic Ocean and the Hoffman River. It has a population of approximately 20,000 persons.

Many Disasters Can Be Avoided If …
By Elder Siahyonkron Nyanseor
The world we live in is full of many surprises and misfortunes; some are temporary, while others are avoidable; but most of them I believe are caused by man's disobedience to God. It is regarding this, I am sharing my recent encounters with you.

Reason, Public Policy And Violence: The Case Of Tokadeh, Nimba County
By Bai M. Gbala, Sr.
During the past week or so, the Liberian media - print and electronic - reported, entertained and shocked the Liberian people with chilling events of violence in the iron ore mining town of Tokadeh, including the towns of Zolowee and Yekepa, in the northeastern Province of Nimba County.
Listen to Ellen Corkrum's Latest recordings
What has happened to the US $4.4 million reportedly given to the Liberian Government to resurface the runway of Roberts International Airport? Why did Air France leave Liberia? Why is Delta leaving? What are the reasons for which USAID Suspended the Kpatawee mini hydro project in Bong County?
President Obama And Liberian President Sirleaf
President Obama Puts Human Rights Abusers on Notice
By Jay Wehtee Wion
U.S. President Barack Obama has put ALL on NOTICE that it is not going to be business as usual for those who sponsor war, commit war crimes, crimes against humanity, human rights abuses and economic crimes. And in his own words, President Obama said: "From Nuremberg to Yugoslavia to LIBERIA , the United States has seen that the end of impunity and the promotion of justice are not just moral imperatives; they are stabilizing forces in international affairs.
Chairman Jerome Korkoya
About Allegations of Fraud, Official Misconduct and Liberia's Bumpy Road to Elections 2017
By John H. T. Stewart Jr.
In October this year, Liberians will be going to the polls to elect senators in what will be special elections because they will be held to replace only senators whose tenure would be expiring this year. According to political observers, these elections will to a large extent prove to be a dress rehearsal for Legislative and Presidential elections in 2017. Earlier in April, the National Elections Commission (NEC), kicked off the process commencing with the updating of the voters registry (put at an official cost of US$1,909,876.50).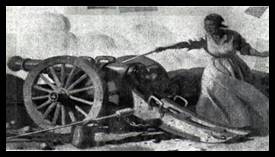 An Artist View of Matilda Newport in Action
Expunging Our National Symbols of Falsehoods: A Rejoinder to James Thomas-Queh's "Preserve Our Historical National Symbols,..."
By Siahyonkron Nyanseor & J. Kpanneh Doe
This rejoinder is a response to James Thomas-Queh's article: "Preserve Our Historical National Symbols, But Cleanse Our Minds into a Positive Future" that was published in the July 2, 2014 edition of theperspective.org. While we find the discussion of our national symbols very important, on second thought, we considered it a distraction from the burning issues that confronts our country today...
Liberia May Be Heading For Its Worst Crisis Ever
By Charles B. Russell
I may be wrong and stand to be corrected, but I have never heard of a country in Africa or any other continent where a group of indigenous lawmakers will come out to organize a political party with the desire to field an indigenous presidential candidate in an election. Only in Liberia can anything happen!
Dr. Rudolph McClain
of NOCAL
NOCAL's $38 M: In GOL'S Coffer Or President Sirleaf's Coffer?
By J. Yanqui Zaza
On June 30, 2014, during a press conference, according to FrontPage Africa, Dr. Rudolph McClain, chief executive of the Liberian National Oil Company (NOCAL), took on critics of his boss, President Ellen Johnson Sirleaf as well as NOCAL. He said that NOCAL is performing a super job, apparently, trying to counter critics such as Mr. Christopher Neyor, who has accused President Sirleaf and NOCAL of siphoning money from NOCAL to President Sirleaf's coffer.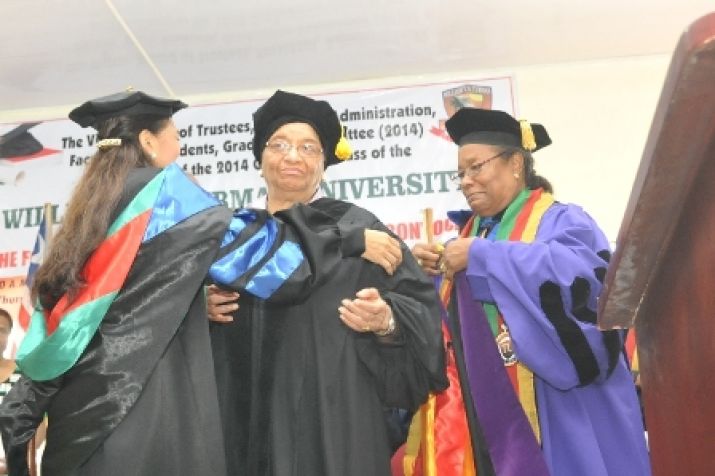 Sirleaf Receives Honorary Degree At Tubman University from Dr. Russell
Tubman University's President, Dr. Davis-Russell , To Serve As Orator For Liberia's 167th Independence Day Program
Dr. Davis-Russell was born in Harper, Maryland County Liberia, to Former Supreme Court Associate Justice O. Natty B. Davis and Diana Dueh. Imbued with the ambition to prepare herself in order to render better service to her country, she began her education at AME Day School in Harper and then transferred to Cape Palmas High School where she completed the eighth grade. She attended Suehn Academy from where she graduated from high school. She continued her studies at London Tutorial College, London, England, where she completed her O Levels.
Liberian Team
Liberia for 10th World Amputee Cup
By Omari Jackson
Emotions that gripped thousands at the just ended FIFA Brazil World Cup were felt by the world. In Brazil, 200 million people wept as their pride was hurt after the humiliating 7-1 drubbing in the semi-finals by eventual winners, Germany, whose nationals are still celebrating their win against Argentina.
The Cancelation Of This Year's July 26 Celebration Destined For Sinoe And Grand Kru Must Be Condemned
By P. Nimely-Sie Tuon
It has never happen before in Liberia for a national event approved to be held in one part of the country for the venue to be changed. Not because of a natural disaster, or a threat of a nuclear bomb. However, it happened.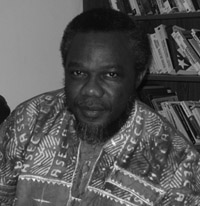 Theodore T. Hodge
The Liberian Dual Citizenship Debate: Another Viewpoint
By Theodore T. Hodge
Public intellectuals who take upon themselves the opportunity to educate and inform their audiences about public issues have a responsibility to be objective. They hold a responsibility to present opposing sides of the issue and allow the readers or listeners to decide the merits of the case depending on the evidence for or against the issue. It should be undisputed that the public deserves to know the truth, the entire truth, and should be allowed to determine the outcome of the issue under public debate.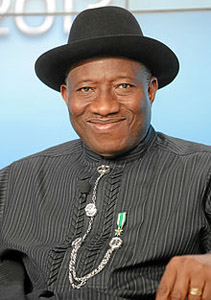 President Goodluck Jonathan
Liberia Receives $500,000 From Goodluck To Fight Ebola
The President of the Federal Republic of Nigeria H.E. Goodluck Jonathan has announced his country's donation of Five Hundred Thousand ((500,000.00) United States Dollars to the Government of Liberia to aid with the fight against the deadly Ebola Virus. President Jonathan made the donation on Thursday, July 10, 2014 at the ongoing 45th Ordinary Session of ECOWAS Heads of State and Government taking place in the Ghanaian capital, Accra.
Deadliest ever outbreak of Ebola virus: What you need to know - CNN
It began with a just a handful of cases in Guinea in March. But it spread quickly to two other countries and is now the deadliest outbreak of Ebola virus on record.
Beyond The Arcelor Mittal Violence: Behind-The-Scene, Future Lessons To Pick
By Nat Bayjay
Some called it the Nimba 'scare', others termed it Nimba disturbance; for some, it was the 'Yekepa Raid', among others. But what is clear is that last week's violent incidence in Nimba is a national wakeup call that must be checked on from all fronts; behind-the-scene happenings, hidden but eventual causes, and mechanisms that would prevent future occurrences on not just ArcelorMittal but also all current and future investments, whether foreign or locally-owned.
Wollor E. Topor, PhD
The Slow Success Story of Liberia Transformation From War To Development
By Wollor E. Topor, PhD
The origin of Liberia's diverse problems is well established: a unique history of immigrant settlers or freed slaves who "snatched" the indigenous people's land and declared independence from an American NGO, Christianizing the "natives" to become civilized. The elites benefited by plundering the nation's resources with a weak infrastructure economic system that is based principally on swidden farming with a subsequent low productivity, lack of rule of law and transparency.
What is wrong with Liberians?
By Bai M. Gbala, Sr.
The Subject of Chapter 2 of the book (Liberia: A Century of Survival, 1847-1947) by Raymond Leslie Buell was or is "What is wrong with Liberia?" The book was published on the 100th birth anniversary of the founding and declaration of political independence of the Liberian State in the year of 1947. This was a rhetorical question, the answer to which was the subject of Mr. Buell's analysis contained the book (Buell, 1947). Liberia was found in 1822 and declared a sovereign, independent nation-state, styled and known as the Republic of Liberia
The Review of Our National Symbols: Another Good for Nothing Exercise or Not?
Siahyonkron Nyanseor
The review of Liberia's National Symbols is nothing new. For example on July 22, 1974, the Liberian National Legislature enacted an Act authorizing the late President William Richard Tolbert, Jr. to set up a commission to address the issue of Liberia's National Symbols.
"Foreigner In Charge, Crazy Question"; Dual Citizens?: A Commentary
By: Bai M. Gbala, Sr.
The New Democrat newspaper (New Democrat, June 27, 2014) reports that "despite Liberia being independent since . . . 1847, the country is still controlled by individuals who pay allegiance to the USA". They are dual citizens - Liberians who are naturalized citizens of foreign countries but claim Liberian citizenships...
Lessons in Persuasive Communication: Liberian Political Discourse
By: Theodore T. Hodge
William Shakespeare's play, "Julius Caesar", has remained a masterpiece in the annals of English literature; indeed a masterpiece in world literature. Julius Caesar, the Roman dictator was slain by conspirators. The charge, an attempt to turn republican Rome into a monarchy under Caesar's rule… The conspirators defended their action by claiming that they did it for the love of country; in other words, it was their patriotic duty to protect the greater good of the country by eliminating him. Brutus, on behalf of the conspirators delivers a rational speech and gets the crowd on their side.
Does Aresting the Ring Leaders Restore Calm in Yekepa as the Liberian Government Claims?
The Liberia National Police (LNP) has restored calm to the mining city of Yekepa, Nimba County and the concession area of Arcelor Mittal, after individuals identifying themselves as the Tokadeh Progressive Youths for Peace and Development led a rampage on the mining site and surrounding areas.
Hon. Bai Gbala, Sr.
"DROWNING IN SUBSERVIENCE Legislature struggles under Imperial Executive"
Speaker & Pro-Temp Lament: A Reaction
By: Bai M. Gbala, Sr.
According to the Analyst Liberia newspaper (Analyst Liberia, June 30, 2014), "The Constitution of Liberia, since the birth of (this nation and) government in 1847, is pillared on three-hinged legs – Legislature, Executive and Judiciary – professedly bequeathed with equal, coordinate powers in the governance of the state. Though much of the people's power is theoretically, technically placed in the hands of the Legislature whose elected members directly represent every facet of the nation, the President, head of the Executive Branch, has stolen the entire show".
Preserve Our Historical National Symbols, But Cleanse Our Minds Into A Positive Future
By: James Thomas-Queh
At the current Symposium: "Reviewing Liberia's National Symbols to Renew National Identity"- Justice Gladys Kiawion Johnson spoke on the topic: "A Critical Review of Liberia's National Symbols" (www.theperspective.org/2014/061820140.php). In that presentation, she made many assertions to which I have opposing views, especially if our intend is to appease and reconcile ourselves.
Charles Taylor
Redeeming Liberia For Liberians
By Kenneth Y. Best
December 24, 1989 Charles Taylor and his National Patriotic Front of Liberia (NPFL) crossed the Ivorian border, entered Buutuo, Nimba County and fired the first shots of their invasion. This immediately ignited the calamitous civil war that would topple and kill the Liberian dictator Samuel Doe and most of his closest associates. And because Taylor was himself equally or perhaps even more greedy, corrupt, and unpatriotic...
Voice of the Voiceless
By Wollor E. Topor, PhD.
Oh brave Liberian Media . Take advantage of press freedom. No need to fear and never hesitate
Amb. Sulunteh
Ambassador Sulunteh Lauded Liberian Athletes, Asked For More To Be Done
By Duannah Siryon
The Liberian ambassador accredited to the United States of America, Jeremiah Sulunteh said, it's about time that the government of Liberia begin to address and provide vigorous investment in sports. Speaking recently at the 1st Liberian Athletes Reunion award banquet held on June 14, in Philadelphia, USA, ambassador Sulunteh noted that, not much has been done about the insurance and continuous wellbeing of athletes who bear the national color.
"The Quest for Quality Education"
Commencement Address Delivered at Tubman University By President Sirleaf
Tubman University is serving as a regional magnet, offering degrees in a host of disciplines so that students can be assured of getting the best education Liberia has to offer. Young people are gravitating towards Harper because they know that they will obtain the quality education that is fundamental for their own success, and for Liberia's economic, social and political transformation...
Tribute to a True Christian and a Liberian Patriot: Rev. Dr. Blamo Benedict Nyentue Seekie
By Siahyonkron Nyanseor
On February 26, 2012, I paid tribute to my Blojlu Geesayfahnnonkon Tarty Teh, my Protégé (a name we called each other), and a close friend and brother to Patriot Rev. Dr. Blamo Benedict Nyentue Seekie, to whom I refer as "The Silent Warrior". Now, two years after the home going of Blojlu Teh, Blamo, the co-publisher and Assistant Editor of the famous thought provoking and stimulating Blojlu Journal is called to glory on Wednesday, May 28, 2014, at his home in Dacula, Georgia, USA, following a protracted illness
Ritualistic Killings in Maryland Again: Two Bodies Found With Parts Missing In Maryland - (LINA )
By John Bropleh, LINA Maryland County Correspondent
HARPER, June 23 (LINA) -The mutilated body of a 26-year-old man identified as Prince Reeves, a resident in Nimkombo Community in Harper, Maryland County, has been found on the shores of the Hoffman River. Reeves, who went missing on Friday, June 20, was found Sunday morning with a broken neck, bust head and body mutilated with fresh blood dripping from it. This brings to two the number of bodies found in Harper in less than a week.
Saving the African Child
By: Lekpele Nyamalon
When thousands of black school children took to the streets in Soweto, South Africa in 1976, to protest the quality of education they were receiving, and demanding that they be taught in their own language, they were sending a message. Although hundreds of those kids were shot down, and several wounded by security forces, their message was simple- equality.
Justice Gladys Kiawion Johnson
A Critical Review of Liberia's National Symbols
Remarks by Justice Gladys K. Johnson
The history of our country began with contradictions of purpose, direction, aims and objectives, and identity, and has continued in that vein for the past 167 years, including the decade that followed the coup d'etat of 1980 and the recent 14 years of anarchy that nearly ended our existence as a sovereign state. It is therefore a welcome decision to have these inconsistences or contradictions removed through this transformational process.

Liberia, Ghana Sign Mutually Rewarding Agreement
Liberia's Foreign Minister Augustine Kpehe Ngafuan and Ghana's Minister of Foreign Affairs and Regional Integration, Hanna Serwaa Tetteh, signed on behalf of their respective countries as the latter ends a two-day official visit to Liberia.
State Entrepreneurship: Increases Revenue & Minimizes Downsizing, Monopolizing, Etc
By J. Yanqui Zaza
Every country, including the United States of America has tried and continues to try to reduce income inequality. It was primarily about reducing income inequality that nationalities fought civil wars in Italy, France, Russia, China or evil individuals such as Hitler, Osama Bin Laden, etc. emerged as overnight liberators. Besides violent methods, nationalities also recommend literature, host seminars, and write books/articles in order to fine-tune the economic system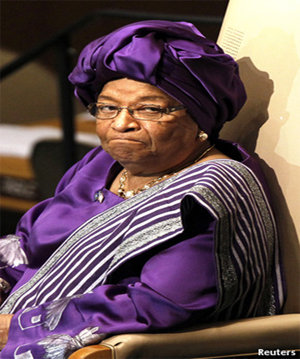 The agony of a plutocrat
The Mysterious and Spectacular Harvard Kennedy School MC/MPA Degree: Unmasking a Tyrant and a Plutocrat
By Sarr Abdulai Vandi
Obtaining an MC/MPA from the Harvard Kennedy School (HKS) at Harvard University in Cambridge, Massachusetts, USA, has become a coveted enterprise in the Ellen Johnson-SIRLEAF administration. The Mysterious and Spectacular Harvard Kennedy School MC/MPA degree in the Edward Sagendorph MASON Program has become a passport to spectacular and lucrative executive portfolios and presidential cabinet preferment in the administration of President Ellen Johnson-SIRLEAF.

Open Letter To President Ellen Johnson Sirleaf
By Christopher Zeohn Neyor
I have been reliably informed of your venomous statement on more than one occasion that you will destroy me so that your son Robert A. Sirleaf can have an easy path to the Senate seat for Montserrado County and eventually to the Presidency of Liberia in the 2017 election to succeed you. Your threat to destroy me comes at a time when there are media reports of your son, Robert frantically trying to buy off all the Montserrado County's senatorial candidates and promising cash
The Man Called D. Twe
By Siahyonkron Nyanseor
Among all of the stories Sergeant Moore told us, the two that had lasting impact on me were the stories about Welleh Didwho Twe (1879-1961) and Plenyono Gbe Wolo (1883-1940), the son of the Paramount Chief Gbe.
Changing the Conversation Diabolically
By Sarr Abdulai Vandi
The underling was instructed to change the conversation diabolically, in an arrogant and capricious manner. Jerolinmek PIAH's silly cut and paste narrative is diversion, diversion, and diversion. There is danger in half education and mis-education. It clouds your comprehension and distorts your communications and information skills. Harnessing proxies, propagating hate and fear, preying on ignorance, manufacturing rumors and myths, and demonizing opponents and dissidents as traitors to the Ellen JOHNSON-SIRLEAF political tribe and administration are the tactics of the crafty despot with her back against the wall.
ELWA Junction Taking Modern Shift
By Solomon Watkins
Following protracted period of war fought in Liberia coupled with the benefits of a ten year of fragile peace, it seems that development is becoming the major priority of the Ellen led regain.One of the places that recently attracted public attention is the ELWA Junction which is taking modern shift. ELWA Junction is located in Paynesville outside Monrovia, Liberia's main political capitol city. ELWA is a major intersection that connects Monrovia to the Paynesville City and the only international air port in Margibi County-Roberts International Air Port.
Hon. Garmai Sianee Tokpah
National President, FLAA
The State of Affairs At The Federation Of Lofa County Associations In The Americas
Annual Report Made By President Garmai Sianee Tokpah
At the time, my administration reported that despite the many challenges we faced when we initially assumed the helm of this office, we were hopeful that our efforts would put us on the right trajectory to ensure progress. It was our sincere belief then that the state of our Federation was resilient and still offered prospects for accelerated development. Ladies and gentlemen, after another year into our administration, it is with heavy heart and disappointment to inform you today that the state of our Federation remains precarious at best. Undoubtedly, this year's Convention theme:

Once Liberia's #1 Goalkeeper, What Happened to William Nah?
By Benedict Nyankun Wisseh
As if we are programmed, when conversations about football take place, our focus is placed on players who score goals for our teams. In this case, we celebrate forwards and midfielders whose responsibility it is to score goals and ignore defenders and goalkeepers except for their mistakes that lead to the defeats of our teams.
Liberians are Tired of Excuses From President Sirleaf
The Liberia Institute for Public Integrity (LIPI) takes note of President Ellen Johnson-Sirleaf's recent statement on the state of the Liberian economy. The President has interestingly admitted that constraints on the economy have caused Liberians to fall behind! In defining the causes of the tragic state of the Liberian economy, she provided explanations that do not explain anything, but rather dribble into superficialities and misrepresentation of material facts.
Nationwide Address Delivered by President Ellen Johnson Sirleaf on the State of the Liberian Economy
Our continued post-conflict recovery process is of such that we must continue do everything at the same time. We have likened this challenge to driving a bus while at the same time repairing its many deficient and dysfunctional parts. As we know, for past years, our bus has been parked, some of the parts have gotten rusty, some are unusable, and many of our people were left stranded and abandoned on the sides of the road. From opportunity to morality, our children, and in many respects ourselves, have fallen too far behind.
---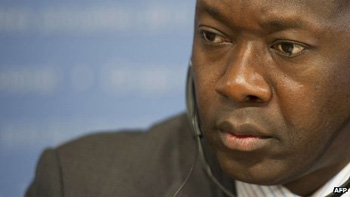 Finance Minister Amara Konneh
No 'Budget Shortfall' in Liberia: It is Fraud, Waste and Abuse
By: John S. Morlu, II and Isaac V. Tukpah, Jr.
We have received numerous calls and emails asking us about our opinion on the budget shortfall and the projected 2014-2015 budget. We don't want to get into the nitty gritty or the hard numbers in this article but we addressed broader points for Liberians and our international partners to consider as the Liberian Legislature debates the proposed national budget. Liberians should focus on these big issues.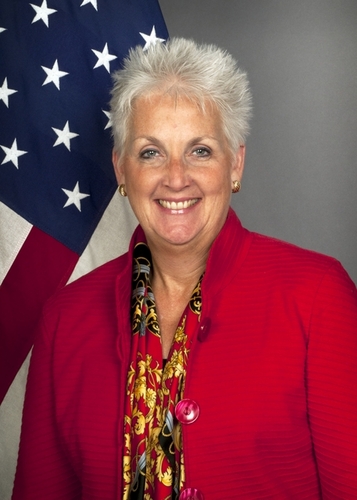 Amb. Deborah Malac
GOOD LUCK LIBERIA: 34 Years of a long and Painful Transition to Democracy (April 14, 1979-April 12, 2014)
By: James Thomas-Queh
In pursuance of the recent Peace and National Reconciliation initiative launched by Peace Ambassador George Opong Weah on May 19, 2014, the United States Ambassador to Liberia, Madam Deborah Malac, has also unveiled a War Memorial dedicated to the people of Liberia at the former Greystone, where the US Embassy compound is situated.
The $73 Million District Development Plan, A Good Idea But…
By: John S. Morlu, II and Isaac V. Tukpah, Jr.
The proposed $73 million district development appropriation is constitutional. It also sends a signal that after mismanaging $2.7 billion in public monies, the Legislature wants to decentralize the budget to have an impact on ordinary Liberians. In the West, such funding has been viewed as "pork barrel spending" (legislation for local development geared to ingratiate legislators with their constituents) or in a good way as earmarks.
Fabrar Makes Unprecedented Rice Purchase, Motivates Farmers
Press Release Issued By USAID (Liberia)
Fabrar Liberia spends $22,000 USD to buy over 1200 bags of paddy rice from Lofa farmers, the largest local rice purchase in recent history. Lofa County - For some farmers in Lofa county, the local market is as far as their rice will go. For others, their rice may go the extra distance and make it across the border into Guinea. For the majority, however, the annual rice harvest does not leave the farm. The farmers' family, neighbors and farm hands consume all of it.
---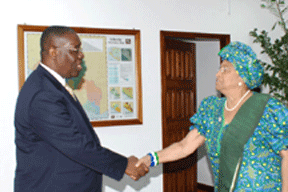 Chairman Charles Gyude Bryant
A Tribute To Charles Gyude Bryant, Chairman Of The NTGL: A Family Man, Peacemaker And Unifier
By Igolima T. D. Amachree
In 2004, Gyude was determined to remove the fear that was still hanging in the country and to bring hope to the people and encourage them to travel freely in the country. To this end he led his cabinet on a nation-wide tour when it was almost impossible to travel due to fear and bad road conditions. The purpose of that trip was to remove fear, bring hope to the people, and encourage them to travel freely.  Amidst the challenges of vehicles getting stuck in the mud and falling trees across the roads, that mission was accomplished. He not only said but he acted to dispel fear and the sense of insecurity; and hope and security were restored.
Senator†Geraldine Doe Sheriff Quits CDC
You will agree with me, no doubt, that the purpose for which we founded this once noble party has lost. Our goal was to form an institution with the sole purpose to emancipate our people, the downtrodden included, from the dungeon of poverty to the celestial heights of a decent life through participatory democracy.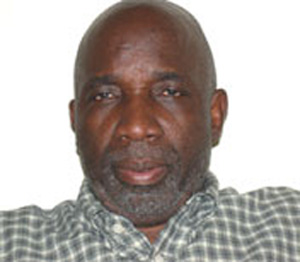 Thomas Jucontee Woewiyu
"You Will Remain in Federal Custody until Your Trial" Judge Tells Woewiyu
By P. Nimely-Sie Tuon
Thomas Woewiyu, Former Minister of Defense of Liberia's most notorious rebel faction, National Patriotic Front of Liberia, or NPFL, appeared before a 3-federal judge panel with one judge leading the charge. Mr. Woewiyu was brought into the court while in the middle of another trial in an olive green jump- suit... Despite being restrained by handcuffs, Woewiyu made a grand entrance by bowing down to his family members and lawyer.
President Sirleaf Left for U.S. and the State of Qatar Yesterday
According to an Executive Mansion release, President Sirleaf departed the country late Wednesday, May 14, for the United States, to participate in the Opening Plenary of a two-day Forum, IDEASpHERE,celebrating the launch of the Campaign for the Harvard Kennedy School. The Liberian President is a distinguished alumna of the School's Edward S. Mason Fellows Program.
Thomas Jucontee Woewiyu Arrested for Perjury, Fraud and Failure to Disclose his Involvement in the Senseless Liberian Civil War
Liberian politician Thomas Jucontee Woewiyu is arrested.  According to a press release published on the FBI website, "An indictment was unsealed yesterday charging Jucontee Thomas Woewiyu, a/k/a "Jucontee Thomas Smith," 68, of Collingdale, Pennsylvania, with lying on his application for U.S. citizenship by not disclosing his alleged affiliation with a violent political group in Liberia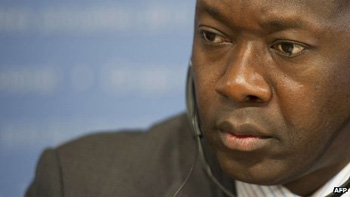 Finance Minister Amara Konneh
Amara Konneh must put up or shut up!
By John H. T. Stewart, Jr.
Very recently, Finance Ministry officials were involved in what from the outside would have appeared as a war of words between the Minister of Finance and two members of the House of Representatives who had openly called for the resignation of Finance Minister, Amara Konneh for repeated budgetary shortfalls resulting from poor financial forecasting.
A Eulogy to Musue Haddad, the Writer
On December 17, 2013, a virtual memorial teleconference was held for Musue Haddad, the Liberian photojournalist and writer for The Perspective who died in late 2013. The teleconference was attended by 300 people across the globe. Among the speakers at the memorial teleconference was Mr. Ray Martin Toe, the Liberian linguist and associate editor of the Sea Breeze literary magazine for contemporary Liberian writings. Mr. Toe made the following remarks:
Executive Mansion Responds to: "Reckless and Controversial Public Servant Salary Regime Legalizes Bribery and Normalizes Corruption in Liberia"
By Jerolinmek Matthew Piah
A growing feature of Liberia's deepening democracy, for which this administration is proud, is the effusive freedom with which Liberians are expressing themselves. At home and abroad, bordering on truths, half-truths, and sometimes, outright falsehoods, Liberians are speaking out without fear or restraints. Of course, Liberians have always been opinionated
#BringBackOurGirls: Eminent Figures Urge Global Effort To Help Free Kidnapped Nigerian Schoolgirls
Desmond Tutu, Bill and Melinda Gates, Aliko Dangote, Rupert Murdoch, Mo Ibrahim, Ted Turner and Francois-Henri Pinault among global business, civil society and religious leaders calling for urgent action and resources to #BringBackOurGirls
Congress for Democratic Change NEC must stop political gallivanting
By Charles B Russell
The National Executive Committee of the Congress for Democratic Change letter sent to presidential hopeful, Benani Urey suggests that the CDC popularity amongst the younger generation is eroding at a fast speed and can no longer bragged as a strong opposition political party in the Republic of Liberia.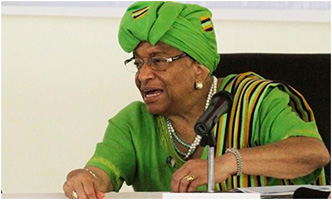 President Ellen Johnson SIRLEAF:
The Liberian Nightmare
Reckless and Controversial Public Servant Salary Régime Legalizes Bribery and Normalizes Corruption in Liberia
By Sarr Abdulai Vandi
There is a huge compensation of salary to imported indigene Liberians in the Ellen Johnson-SIRLEAF administration. Paying a monthly salary in excess of US$5K, US$10K, US$15K, US$20K, US$25K and US$30K per month to a public servant in any category is in insane and a reckless pattern of governance that makes public service a path to personal wealth, which is totally out of step with democracies around the world.
The Syrian War, Saudi Arabia's Struggle for Global Influence, and Control of Africa (Elombah.com)
The Saudis' plan for Liberia is to first ensure that a candidate of Muslim faith and background contest and win the Liberian presidency. To do this, the Saudis brought the Kuwaitis onboard to influence Liberian president Ellen Johnson-Sirleaf in identifying and supporting such candidate. The bottom-line is to make Liberia an indirect Muslim nation through the application of aspects of the Shari a law when at such time a Muslim becomes president. The Liberian president who briefly became a devout Muslim by marriage and direct family ties seems to be in agreement, but skeptical of a drawback
Oil Company: Spent US $138m In 2012/13; No Report In 2013/14
By J. Yanqui Zaza
Liberia's annual budgetary document, like any other budget, should fulfill at least the civil obligation in providing transparent, verifiable information to the public. This practice, used partly to gain public confidence, has been around for centuries. In fact it was the desire for transparency and accountability that gave birth to the idea of capitalism in 1602, according to Jacob Soll, a professor of history and accounting at the University of Southern California.
S. Tiawan Gongloe
The Impact of Predicate offenses and its Antecedents: Corruption, Money laundering, terrorist financing, bribery and illicit Drug Trafficking...
By Tiawan S. Gongloe
Money laundering is the process of taking the proceeds of criminal activity and making them appear clean and legal. Those notoriously known for money laundering in the world are drug traffickers. They generate so much money from this criminal enterprise and their intention is to put the proceeds of their criminal conduct in the financial system in the same manner as people engaged in legal business activities. It is easy to do this in countries that do not have limitations on how much money a person is allowed to carry on his person through a border or to deposit at one time in a bank.

If April 14 and April 12 Had Not Happened
By Dougbeh Chris Nyan, M.D.
The April 14, 1979 Rights and Rice Demonstration and the April 12, 1980 military seizure of political power in Liberia are two events that altered the course of Liberian political history. It dethroned the socio-politico-economic domination of one group over the rest of the country. April 14 and April 12 ushered in a change that generations of oppressed people in Liberia collectively and individually fought for almost a century. Change eventually came, but was characterized by extreme greed and opportunism by some political elements.
The Liberian Media, 25 Years Back: A Comparative Analysis
A presentation by Tiawan S. Gongloe
Let me first congratulate, Attorney Wilson Tarpeh, founder and the management and staff of this time-tested media entity for keeping it alive for 25 years. To survive as a private media entity in Liberia for even one year takes a lot of will-power. This achievement may not have been possible without the efforts of Kloh Hinneh, the first Managing Editor of the Newspaper and Sam Van Kesselly, its Editor-in-chief. May we rise in moment of silence to the memory of the Late Kloh Hinneh who died during the war due to the lack of proper medical care.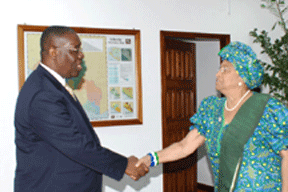 Chairman BGyude Bryant (L) is dead
Chairman Charles Gyude Bryant, Former Transitional Chairman Of Liberia Is Dead
The Government of the Republic of Liberia announces with profound regrets the sudden death in his 65th year, of His Excellency Charles Gyude Bryant, former Chairman of the Liberia National Transitional Government (LNTG).This sad and mournful event occurred at the John F. Kennedy Memorial Hospital at about 5 pm, on Wednesday, April 16, 2014 after a period illness.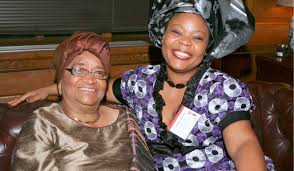 Nobel Prize Winners:
President Sirleaf & Madam Gbowee
Taxes: Have Liberia Nobel Prize Winners Paid Taxes US$1 Million Received?
By: John S. Morlu, II
"But in terms of owning something, zero! People say that the family got all this money. Money where? The only thing I have is my bank account, and the biggest amount in my bank account is that Nobel Prize money," Ellen Johnson Sirleaf, Interview with LBS, Executive Mansion Website, Monday, July 1, 2013.
ULAA Puts All of Its Eggs in One Basket
By Siahyonkron Nyanseor
Prof Alaric Tokpa challenged those of us in the Diaspora to return to the days when our contributions made valuable impact on Liberia. He pointed out that Diaspora Liberians have masterminded both positive and negative changes in our country, including multi-party democracy and the devastating civil war. The somewhat violent struggle for democracy and the 14-year internecine war were the direct results of the intractable political, social and economic conditions...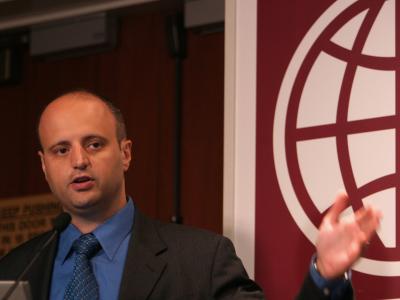 Francisco Ferreira
World Bank Wants Poor Countries to Monitor Flawed Contracts
By J. Yanqui Zaza
The recent story that the World Bank believes that monitoring and, or enforcing concessionary agreements would yield higher benefits for poor countries, but continuing to write sweetheart deals for multinational corporations is another interesting news about concessionary contracts. Before contract agreement became controversial, the first bizarre news was about President Ellen Johnson Sirleaf's unilateral decision to cancel, what Liberians call the Russian oil contract.
The Resilient Council of Elders Solicits Funds For The Defendant In The LAC Murder Trial
A Comunication Issued By The Resilient Council of Elders of Grand Bassa County
This letter solicits financial support to defray the cost of the transportation, feeding, related cost and especially the legal cost of defending the good name and lives of subsistence farmers and a public school principal indicted for murder, from all persons of good will. All these persons are accused of pulling the trigger of a single barrel gun that killed a Belgium national who at the time was Manager of the Liberian Agricultural Company (LAC).
A Rejoinder to Jerry Wehtee Wion's Article on the US $200 Million Lobby Saga
By: Ruel Francis Dempster
Liberia's House of Representatives has commenced probing allegations that the Liberian Government under the Ellen Johnson Sirleaf Administration spent over US$200 Million on lobbying. President Sirleaf has denied the allegations and reported to the Legislature that her government has spent an average of approximately US$52,601 annually over a period of seven years, totaling approximately US$ 368,609, and used a single lobbying firm (KRL International).
USA Grand Gedeans, Other Liberians Petition Samual K. Doe, Jr.
By Jerry Wehtee Wion
United States Of America witnessed a political baptism and rebirth at a downtown Philadelphia hotel Saturday as the son of former President Samuel K. Doe wants to test the turbulent political waters of Liberia . And so they showed up in their hundreds for a fundraising gala and opened their wallets, purses and bank accounts and were chanting: "we want Doe, we want Doe; run Sammy run, run Sammy run."
President Sirleaf (R) and Governor Jones
Liberia's Excess Cash Reserves Of $262 M: Cash Cow For Governor J. Mill Jones And President Ellen Johnson Sirleaf
By: J. Yanqui Zaza
The Central Bank of Liberia has had two controversial issues since the 1999 law repealing the Act of the National Bank, and the Act creating the Central Bank of Liberia. The first revelation was about the excessive Board of Director fees, for example, $56,000 paid to Cllr Sie-A-Nyene Yuoh in 2002. The second is the current debate about the disbursement of loans to small-sized businesses, allegedly disbursed by the Chief Executive Governor, Dr. J. Mill Jones to prepare himself for the 2017 presidential election.

Liberia - How To Avert An Almost Inevitable Implosion
By Isaac Vah Tukpah, Jr.
From whence do we commence? Too many people are giving up. Too many people are at their wit's end..† It is that bad!!! When some of the most "your let's leave the people thing" persons I know are calling me to say WE HAVE TO DO SOMETHING, I know it's time for well-meaning Liberians collectively engage in positive actions to avert an almost inevitable implosion. Just HOW do we begin these series of onerous and unpalatable tasks?† I think I should first add some perspective so that we understand some of the emotions and undercurrent behind this article. I was in the company of two friends couple of nights ago.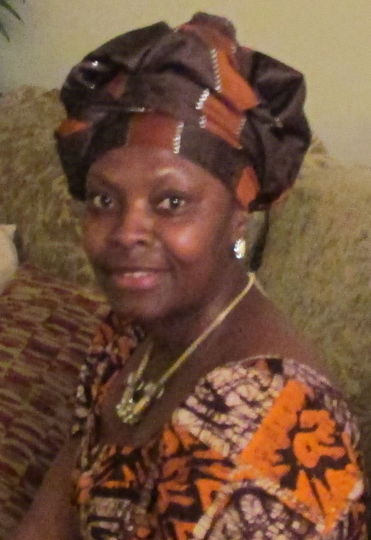 Annie G. Cooper
High Blood Pressure, A "Silent Killer" Of Young Liberians
By Annie G. Cooper
In recent times, we have heard of many stories and have had experiences of our young men and women in their 30's, 40's and 50 dying suddenly. Many families narrate stories such as: "My uncle was not even sick; he was laughing and joking with us yesterday and today he's dead! Something behind it! "Or, "My good, good son is paralyzed on one side, he can't talk, they put something in his chair, oooh my people!" "The doctor says I have heart problem, and I don't know where that came from."
LIPI Calls for the Unconditional Release of Journalist Henry Coasta
The Liberia Institute for Public Integrity (LIPI) expresses deep concern with the rapid decline and steady erosion of the rule of law and free speech - including freedom of the press in Liberia. More importantly, LIPI is gravely appalled about the subservient "loyalty and willingness" of the Liberian judiciary _to knowingly or unknowingly implement- the - deeds of the Executive Branch which contravenes the laws of Liberia in silencing, harassing and intimidating journalists and civil society actors - who are watch dogs of society.  
Beyond Oil Exploration Could Liberia Infuse Coastal Zone Management (CZM) Policy For Inclusive Growth?
By Wollor E. Topor, PhD
Can much needed decent jobs really be created under the current economic situation in Liberia? The present policy challenge facing President Ellen Johnson-Sirleaf's government is how to accelerate inclusive growth; the types that creates more and better jobs and reduce poverty. Both formal and informal work, wage workers and self-employment. In the 60s Liberia attempted the commodity approach to development, which was  focused on the extractive exploration of finite resources mainly iron ore; at the end, Liberia was described as "Growth without Development," or plundered state's natural resources to create double-digit growth rate
Amb. Dew Mason
What's Going On In Our Country......?
By Ambassador (Prof) Dew Tuan-Wleh Mayson
In recent times, so many things have been happening in our Liberia that give cause for worry and concern to all patriots.  First there are the many scandals regarding corruption at every level of Government leading Transparency International to label our country as "one of the most corrupt in the world". The continued lack of jobs, adequate food, housing, education, health, transport and security--all the basic elements necessary for a half-decent standard of living--have meant that the mass of our people have been permanently banished to that awful state of poverty and backwardness. 
History is Being Repeated in Liberia: Fomba Following the Footsteps of Chuckie Taylor
By Siahyonkron Nyanseor
The illegal arrest and incarceration of Henry Costa, a popular talk show host of Hott 107.9 FM Radio, on insubstantial charges is a classic example of history being repeated in Liberia by another son of a president. Fomba Sirleaf, the son of President Sirleaf is following in the footsteps of Chuckie Taylor, the son of former President Charles Taylor who was convicted of leading a campaign of torture against people opposed to his father's rule...
The Role Of The Church In Fighting Hunger And Poverty
A Key Note Address By
Bishop Dr Chibuzo Raphael Opoko, TFG, JP, DOB
The role of the church in fighting hunger and poverty is the fight against the severe deprivation of basic human needs and the passionate effort to eradicate the weakness or pain occasioned by a prolonged lack of food by ensuring the provision of food and the empowerment of people with sustainable livelihood ventures.
Liberians Must Be Empowered: Mills Jones Is Right, The Legislature Is Wrong
By Ambassador (Prof) Dew Tuan-Wleh Mayson
Once again, only the patriotic responsibility to respond to our Legislature's latest primitive, discriminatory, and anti-democratic act has made me feel obliged to break the omerta--vow of silence--which I have adopted following the acrimonious elections in our country in October 2011.In a piece of legislation railroaded through the legislative process with uncommon speed and in neglect of the usual procedures, the Legislature has targeted for "cruel and unusual" sanction the Governor of the Central Bank of Liberia, Dr. Mills Jones, a man of unquestionable integrity, great intelligence and experience, and singular devotion to duty.
Liberian Government Must Take Action for "Growth with Development"
By: Dr. Togba-Nah Tipoteh
On February 3rd, Dr. Togba-Nah Tipoteh, founding leader of the Movement for Justice in Africa (MOJA) and Presidential Candidate in Liberia's 2011 Elections, delivered his annual 'State of the People' message to Liberians at an event organized by the Fiamah Future Intellectual Discourse Center. Delivered a week after President Sirleaf's 2014 Annual Message to the nation, Dr. Tipoteh's speech clearly outlined the serious economic problems (particularly the deepening mass poverty)...
Preesident Ellen Johnson Sirleaf
Liberian Lawmakers Demand Answers on Foreign Lobbying Fees (VOA)
James Butty
Liberian President Ellen Johnson Sirleaf has denied allegations that her government spent more than $200 million in lobbying fees to foreign firms in the United States.

LIBERIA: Is This Ellen's WATERGATE? (Updated 3/16/2014)
A Harvard Economist's Fuzzy Math not adding up in PR Money Debate against US Govt. Tallies
By Jerry Wehtee Wion
Could this be her ELLENGATE, Liberian President Ellen Johnson's equivalent of Richard Nixon's Watergate? The debate is over the crunching of the numbers, numbers as in correctly or incorrectly adding up the dollars Liberia is accused of unlawfully spending by key agencies of the United States government on powerful DC law firms as paid lobbyists. So get out your calculators out and do the math: Ellen, a Harvard "economist" versus the administration of US President Barack Obama, another Harvard graduate.
GOOD LUCK LIBERIA: 35 Years of a Long and Painful Transition to Democracy (April 14, 1979 - April 12, 2014)
By: James Thomas-Queh
After the bloody rice riot of April 14, 1979, President Tolbert missed an opportunity to engage genuine democratic and liberal reforms that he had so courageously announced almost 10 years earlier. The military coup of April 12, 1980, disrupted the trend, and Sergeant Samuel Kanyan Doe ignored the necessity to reconcile Liberians by imposing himself as a military-turned-civilian president in 1986. Then from Dec. 24, 1989, Charles Taylor took our country on the highest human destructive spree in its history – more than 250, 000 innocent victims in a senseless civil war.
A Personal Viewpoint on "The Land of My Father's Birth: A Memoir of the Liberian Civil War"
By: Theodore Hodge
I have been called upon this afternoon to give a literary perspective on Nvasekie Konneh's book, "The Land of My Father's Birth: A Memoir of the Liberian Civil War." I will like to stress an important distinction here for our discussion. It is my understanding that in the case of a work of fiction, a literary perspective encompasses delving into such technical matters as mode of narration, plot development, character development, general style, etc.
A Comparative Law Perspective on How to Defeat Liberia's "Major Public Enemy"
By: Atty Wonderr Koryenen Freeman
The United States Government (USG) Human Rights (HR) Report (2013) recently summed up a grim indictment of Liberia's fight against corruption. According to the USG HR Report (2013), the Liberian Anti Corruption Commission (LACC), the Liberian Government lead agency in the war on graft, during the year (2013), "received 25 cases, investigated 23 cases, and recommended four for prosecution, resulting in no convictions".
---
Chief Justice Francis Korkpor Will Uphold Press Freedom?
By Jerry Wehtee Wion
Liberia is a funny place: to hear the Chief Justice say he will uphold press freedom in Liberia. Who is he kidding? Where was he when Rodney Sieh was railroaded and dragged to jail over a kangaroo trial that led to the jailing of Sieh first and then the closing down of his FPA newspaper later which was supposed to be the other way around: close business first and then if the damages sought by Chris Toe were not paid, then sell the assets of the business, and then the talk of jailing the officers of the business.
Why Liberia Should Stop Celebrating William Tubman's Birthday
By Benedict Nyankun Wisseh
Last year, the birthday of the late president, William Tubman, was celebrated as a national holiday. This year, 2014, I suppose that as November approaches, the government of Liberia, in collaboration with the family of Tubman, will begin making plans to celebrate his birthday. I suppose because Tubman's birthday was celebrated as a national holiday during the 27-year life of his presidency and 42 years after his death. On this date, then and now, every meaningful activity of life in the country is sequestered to celebrate Tubman
Human Rights Practices in Liberia in 2013
The following report from the U.S State Department chronicles declining human rights practices in Liberia in 2013. The report is a must read for all Liberians and friends of Liberia. Promanent among the abuses are "those tied to a lack of justice: judicial inefficiency and corruption; lengthy pretrial detention; denial of due process; and harsh prison conditions. Violence against women and children, including rape and domestic violence, and child labor were also serious problems...police abuse, harassment, and intimidation of detainees and others; arbitrary arrest and detention; official corruption; human trafficking; racial and ethnic discrimination;...

Angelique Weeks' Confirmation: Not Only A Disappointment But A Travesty
By Alston C. Armah
To say that the confirmation of Madam Angelique Weeks as LTA chairman is a disappointment would be an understatement. It is a travesty and a sheer lack of fortitude and leadership at the Liberian Senate. Chinua Achebe, an African writer of sainted memory, wrote in 1983 that "the problem of Africa is the lack of leadership." No assertion could be more truthful than this. I have often paraphrased the author to say that the problem of Liberia is poor leadership or the lack thereof.
Legislative Restriction On CBL Officials VS. Claims Of 'Equal Protection' And 'Due Process' Violations
By J. Aloysius Toe
Recently, the Liberian Legislature amended the Act creating the Central Bank of Liberia (CBL). The Amendment limits and restricts, within a specified time-frame, all present and future governors and deputy governors of the CBL from contesting for elected offices as long as they remain officials of the CBL. Furthermore, the Amendment provides that they shall not be qualified to contest any elected office until three years, consecutively, after the end of their tenure at the CBL, or after their resignation therefrom.
Rejoinder to Musa Bility's Rants
By: Harry A. Greaves, Jr.
I learned something new about the circumstances surrounding our recent fuel debacle. It was Aminata, not Srimex (my apologies to Musa Bility) that was given the exclusive right by LPRC management to bring in 6,500 tons of diesel (equivalent to 2 million gallons, about 2 weeks' consumption). All other importers were forbidden to bring in any product until Aminata's had landed. Problem is that Aminata's cargo was supposed to have come in on January 10th. It is February 16th and no sign of that cargo.
Rethinking, Rebranding, And Rebuilding Nimba County
By: Emmanuel Dolo
I am grateful to you the leaders of FENYSO for inviting me to be one of your guest speakers on this your first post-war retreat. That delegates came from all over the county to attend this event is heart-warming. Platform guests, leaders of FENYSO, and all: thank you. I would like to speak to you this afternoon on the theme: Rethinking, Rebranding, and Rebuilding Nimba County.
The CBL Act Amendment: The First Major Anti-Political Corruption Act in Liberia
By John S. Morlu, II
In May 2011, the Germany Federal Minister of Economic Cooperation and Development, Dirk Niebel, on a visit to Liberia, cried out loud about the high level of "political corruption" in Liberia, mainly the abuse of public office to advance personal political and financial agendas, against the interest of the state. The amendment of the CBL Act of 1999, regardless of what motives we attach to it, is the first attempt to rein political corruption in Liberia. All those who claimed to be anti-corruption and anti-abuse of public office should support the Legislature on this issue.
Foreign Min. Ngafuan Urges National Interest Above Personal Interest
By Horatio Bobby Willie
Foreign Minister Augustine Kpehe Ngafuan has urged young students and his fellow compatriots to never put personal interest above national interest. Addressing hundreds of students as the keynote speaker at Tubman University's first Career Day Fair Friday, February 21, 2014 in Harper, Maryland County, the Foreign Minister noted that it is not wrong for any Liberian to have an individual dream or ambition or objective, but stressed that it is important for Liberians not to lose sight of the fact that they all live in a country called Liberia
---
Solving the Unemployment Issue of Liberia
By Wollor E. Topor, PhD.
It is disheartening that in spite of the attraction of '16 billion United States dollars foreign investment' by the Liberian government during the last eight years, millions of Liberians are still unemployed and/or underemployed. Economists termed it as "jobless growth." This phenomenon debunks the myth that "the nation is stronger, safer, secure and steadier than it had been in many years" as stated in the President's 9th Annual Message to the Third Session of the 53rd National Legislature on January 27, 2014.

Redeem Mighty Barrolle or Lose a Prime Unification Heritage: The ways out!
By Musa Dukuly (PhD)
The loss of another vital social heritage is hunting Liberia's renowned football club, Mighty Barrolle. The Club is gradually transitioning from 'Mighty' to 'Indolent' Barrolle, and the situation remains agonizing for most of those who adore the team as their domestic happiness and ways of having fun.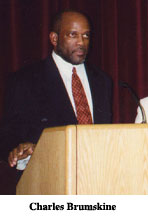 Bassa Citizens are not the Personal Property of Charles Brumskine
A Press Release Issued By Grand Bassa County Association in the Americas, Inc.
Charles Walker Brumskine was born into one of Grand Bassa County's pseudo elite families that had always felt entitled to everything BASSA. In a classic old order Liberian political control, this handful of families ran county affairs from the 1830s until the military takeover of 1980. Since the birth of this new Republic, the old order or remnants of the old guards continue to assert themselves in new ways by aligning with self-appointed traditional leaders in the county.

United Bassa Organizations in the Americas (UNIBOA) Reacts to the Press Release Issued by Grand Bassa Citizens Association in the Americas
A Press Release Issued UNIBOA
The press release issued by Mr. Gayman does not in any way or any stretch of imagination represent the view or sentiment of the Bassa People in the Diaspora. As the leading, largest and umbrella organization of all the Bassa people in the United States, in the strongest terms disassociate itself from the potentially divisive press release by Mr. Gayman.
Fueling The Bassa Political Tension Is Needless: The Case Of The American Based Bassa Association's One-Sided Rant
By: Nat Bayjay
Grand Bassa County is once again in the news. This time, it is not about the county's recent impressive twin National County Meet glories which the people of that unique county are still celebrating.
Can Charles Brumskine Address "Gross Income Inequality?"
By: J. Yanqui Zaza
Former Presidential candidate, Counselor Charles Brumskine and his Liberty Party have accused President Ellen Johnson Sirleaf and her Unity Party for failing to address "Gross Income Inequality," according to an article carried by FrontPage Africa, a Liberian Web Site. So, can a new leader such as one of Liberia's best lawyers, Charles Brumskine, who embraces the same economic system that the current President has instituted, find the trick and spur prosperity within this war-weary country?
Grand Bassa Citizens Association in the Americas Lambasts Brumskine
A Press Release issued by Grand Bassa Citizens Association in the Americas
Grand Bassa County Association in the Americas, has come in defense of the President Pro Tempore of the Liberian Senate, Honorable Gbehzohngar Findley, describing the opposition Liberty Party Political Leader, Cllr. Charles Walker Brumskine as a failed politician whose life style does not impact the livelihood of the people of Grand Bassa. The Association stressed that Cllr. Brumskine is one man who has not done anything meaningful to impact the lives of Bassa citizens.
---
National AIDS Commission Takes HIV Coordinating Structure to Southeastern Liberia
Economic activities remarkably expanded in Liberia, averaging 7-8 percent growth rate over the last 5 years, but inherent supply-side risks are eroding the gains. Existing economic indicators of spiraling inflation, depreciating exchange rate and diverse fiscal constraints are imminent economic challenges requiring wide range of policy debates and discussions to elicit pragmatic solutions. Sustaining the growth calls for pragmatic policy actions from all strategic fronts to help mitigate 'economic waste' and redirect resources to productive sectors.
Government Of Liberia Robbed My Family
By Gibson W. Jerue
In the last three days, I have endeavored to provide to the public very valuable pieces of information about how the Finance Minister of Liberia, Amara Konneh, thinks about the rest of us. We have discussed his draconian Administrative Regulation that seeks to punish, or rather that has been punishing, the rest of us since the coming into force on December 8, 2013 of the punitive tax measure. I have provided the document to that. I would leave that to the public to make their judgment.

Blyden Forum to Dissect $73m District Impact Fund
The Press Union of Liberia will on Wednesday, February 5, 2014 resume its intellectual platform, the Edward Wilmot Blyden Forum with a cross sectional discussion on the $73m District Impact Fund, being proposed by House Speaker Alex Tyler.
Liberia's staggering macro-economic woes: tackle supply-side constraints
By Musa Dukuly (PhD)
Economic activities remarkably expanded in Liberia, averaging 7-8 percent growth rate over the last 5 years, but inherent supply-side risks are eroding the gains. Existing economic indicators of spiraling inflation, depreciating exchange rate and diverse fiscal constraints are imminent economic challenges requiring wide range of policy debates and discussions to elicit pragmatic solutions. Sustaining the growth calls for pragmatic policy actions from all strategic fronts to help mitigate 'economic waste' and redirect resources to productive sectors
Why Does Peace Continue To Elude Liberia?
By Lawrence A. Zumo, MD
Personally, I think there are several issues and missteps at play here. We, however, must have the courage to look at history, at our inner selves on this cartwheel of sociology and history to crystallize out a few things, bite the bullet for posterity sake, seek forgiveness where we erred and rise up to be the representatives/ambassadors of the Lord or Religious Deity that we should have been in the first place, all of us one by one and then I think peace will begin to flow. We must do the heavy lifting ourselves instead of lifting the wrong stones out of the way or just throwing water at the real stones in the way...
The Liberian Constitution: An Outcome of Improper Behavior!
By: Tibelrosa Summoh Tarponweh
The making of a truly self-governing constitution often impels several critical questions. What should be the minimum mechanisms and guiding principles for the making of a constitution? Who selects the staff and leadership of a Constitutional Review Commission? And what are the assurances that those in power will uphold and respect the results of the process?
Economic Nationalism And Liberia – A Reply To Sam Jackson
By: Emmanuel Dolo
This article is a contribution to debates triggered by Mr. Sam Jackson's conversation on the Henry Costa Show regarding Economic Nationalism. Mr. Jackson essentially argued that multinationals in Liberia should be nationalized and this would address growing inequality and spur economic growth. This is not a full assessment of the successes, failures, dangers, and downfalls of Economic Nationalism. But what one cannot deny is that in its current phase of development, post-war Liberia is not ready to embrace Economic Nationalism.
It's Time for Nimba County to Win
By Joe Bartuah
As the great people of Nimba County anxiously await a crucial opportunity, as sanctioned by article 46 of the Liberian Constitution, to robustly exercise their democratic rights through the ballot box on the second Tuesday in October this year, I'm convinced that this time around, Nimba County will definitely win, because there are more principled, farsighted voters in Nimba who actually want the county to succeed and ensure sustainable development. I hear Nimbaians saying, "You can fool some of the people all the time, but you can't fool all of the people all the time."
National County Meet: The perfect opportunity for football recidivism
By: Urias Goll
Football is incontrovertibly the biggest unifier in our country and, to a larger extent, plays a bigger role uniting global citizens. No wonder FIFA has demonstrated that the only universal language we all speak is football. My grand father told me that during the 60s & 70s, this game was so popular that it became a national predilection where the entire citizenry would pulse for moment glue to their radio in firm anticipation for the team of their likings to triumph at the sound of the final whistle
---
WORLD HIV/AIDS DAY: HOW CAN LIBERIANS IN THE DIASPORA HELP RAISE AWARENESS?
By: Annie G. Cooper, MSN, FNP- BC
On December 1, 2013 people in Liberia and around the world celebrated World AIDS Day, a day set aside to raise public awareness on HIV/AIDS. As the day was celebrated,
I could not help but think about the many lives lost in Liberia in recent times from preventable and or treatable diseases such as typhoid fever, hepatitis , tuberculosis (TB) etc. This brings me to wonder if lives are lost from these Preventable and treatable ailments, what will happen if HIV becomes wide spread in our country.
The Banker Magazine Award: A Source of Motivation; Not an Evidence of Vindication
By: Alfred J. Johnson
Let us first begin with a genuine recognition of Minister Amara Konneh's achievement as the "African Finance Minister of the Year". It is no doubt that a wealth of thought went into this decision given the apparent credibility of The Banker Magazine. In addition, we are compelled to agree with a colleague that solely blaming the dismal state of the financial sector and our economy as a whole on the Hon. Minister, (one reason why some people feel he is not deserving of the award) is not only unfair and, frankly, ignorant, but exponentially disingenuous. Clearly, the Minister shares in the blame, but so are the Governor of the Central Bank of Liberia, Dr. Mill Jones, the National Legislature and other government agencies.
---